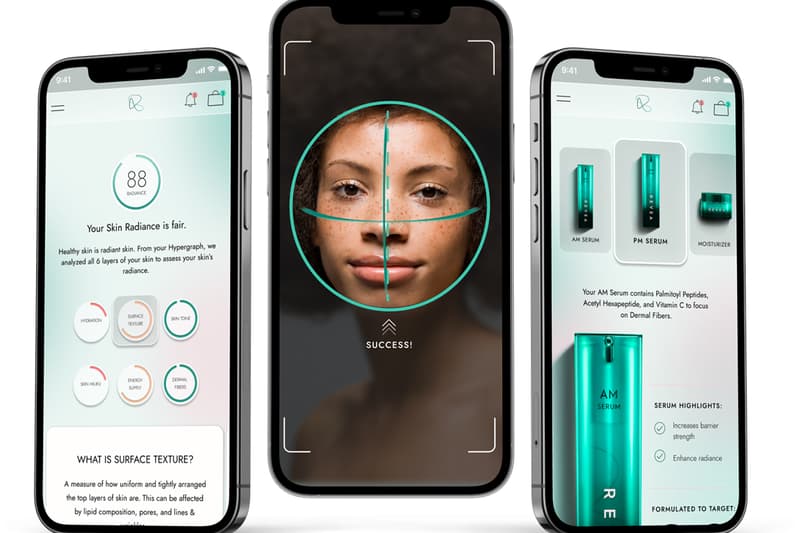 Beauty
Skincare Brand Revea Launches Personalized AI Technology Mobile App
The experience is literally at your fingertips.
Skincare Brand Revea Launches Personalized AI Technology Mobile App
The experience is literally at your fingertips.
After launching in April 2021, skincare brand Revea launched the first-of-its-kind app that allows you to find your skin type through AI technology.
Revea's latest innovation is equivalent to an MRI or X-ray for the skin, measuring how different wavelengths of visible and invisible light penetrate and reflect within the skin's barriers. The app can effectively address and determine concern areas, the root of the cause and the best ingredients for each individual's biology to inform on the best care products for AM and PM routines, plus a detailed skin health action plan.
Founder Chaz Giles believes that this is the future of skincare. One that is rooted in data, designed for your biology, and better for the planet. What makes the app even more appealing is that you can develop your action plan 100% free of charge. From there, you can curate your skincare routine with made-to-order, on-demand essentials formulated to match your results.
View this post on Instagram
---
Share this article