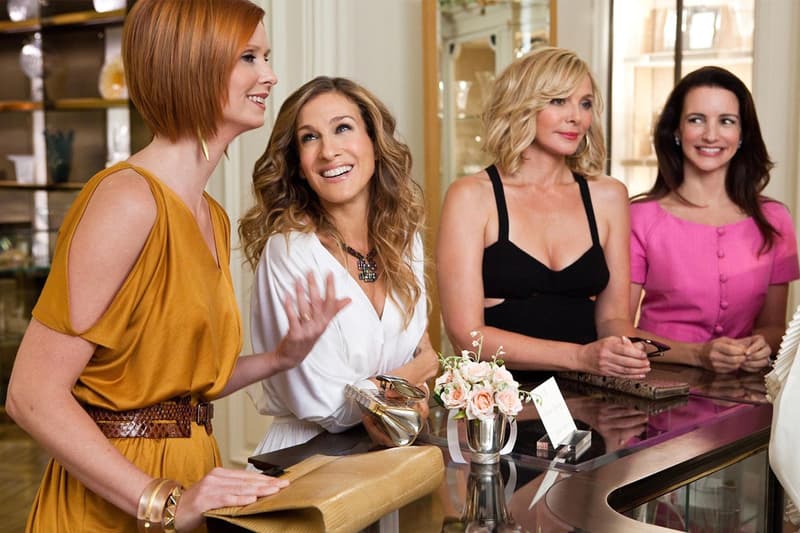 Sex & Dating
And Just Like That... Aidan Replaces Mr. Big on Season 2, Sarah Jessica Parker Confirms
Oop.
And Just Like That... Aidan Replaces Mr. Big on Season 2, Sarah Jessica Parker Confirms
Oop.
Sex and the City fans just lucked up with the perfect scenario. Mr. Big, played by Chris Noth, won't be returning to Season 2 of the show's spinoff And Just Like That… But fan-fav Aidan Shaw will be, and Sarah Jessica Parker just confirmed it.
Confirmed via Entertainment Tonight, Parker hesitantly admitted that Aidan would be returning as her ex again. "Well, you know, I can't be like, cryptic about it anymore," she revealed.
For those who need a refresher, Shaw was the perfect match for Carrie — if she could see past her pattern of toxicity. Chris Noth, who played the notorious Mr. Big, was outed for predatorial behavior which swiftly got him booted from the SATC reboot.
Corbett, on the other hand, teased that he would be on Season 1 of the reboot and obviously, fans were upset when they realized he wasn't. And as People joked, he may have manifested the role.
So as for Aidan and Carrie, maybe Carrie will have a new happily ever after… But knowing her close relationship with elf sabotage and now, an added layer of grief from her TV husband being killed off, we'll see where the new season will take the two.
According to Deadline, Aidan's return will be a "substantial, multi-episode arc."
Stay tuned for more updates.
---
Share this article