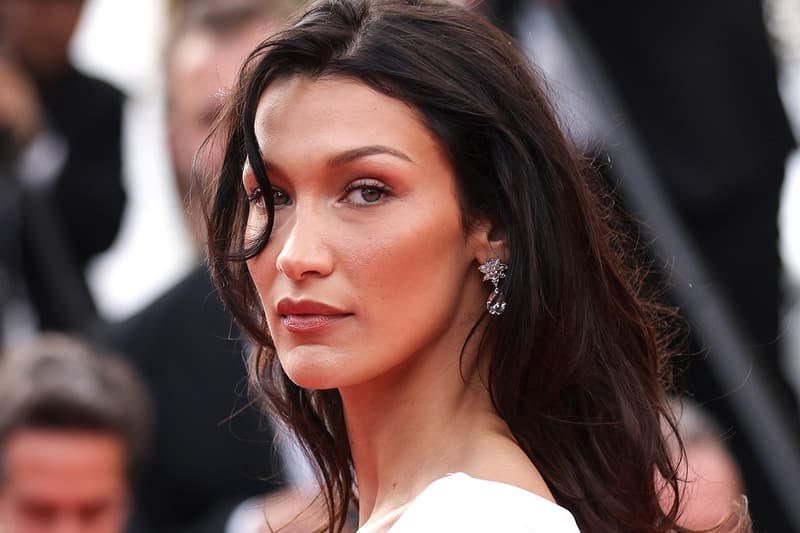 Beauty
Bella Hadid's Platinum Blonde Cropped Curls Serve Classic Marilyn Monroe Vibes
She's very comfy in this blonde era.
Bella Hadid's Platinum Blonde Cropped Curls Serve Classic Marilyn Monroe Vibes
She's very comfy in this blonde era.
Bella Hadid as a Marilyn Monroe bombshell blonde is an unexpected change, but the energy was so needed.
Gigi Hadid is usually the resident blonde, but her sister has entered the blonde hair chat with her new peroxide refresh. The model took to Instagram to serve Old Hollywood realness in a video showcasing her cropped, peroxide bleach blonde curls. The look was styled by hair legend Sam McKnight and the supermodel's thin eyebrows were cultivated by experimental makeup queen Isamaya Ffrench. Although we're all in a frenzy over this obviously iconic moment, we want to remind everyone that Bella is true to this and not new to this. Bella dipped her hair in the blonde pool sometime in 2019 but it had never been this volume of platinum.
Bella Hadid knows the first thing about taking great care of her tresses, so we regret to inform you that the new curls are nothing short of a wig, but it's a fierce one. Catch more of the Hollywood curls ahead.
View this post on Instagram
View this post on Instagram
---
Share this article