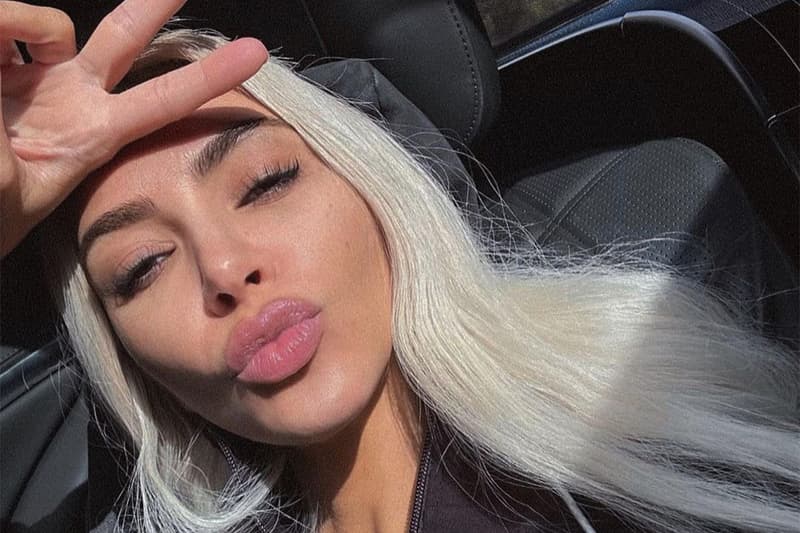 Beauty
Watch Kim Kardashian Share the Ultimate 'Essex Girl' Makeup Tutorial
UK huns, this one's for you.
Watch Kim Kardashian Share the Ultimate 'Essex Girl' Makeup Tutorial
UK huns, this one's for you.
Kim Kardashian just proved herself to be the ultimate part-time Brit after she shared her hilarious "Essex Girl" makeup tutorial on TikTok.
The reality star took to the platform to share a video of herself transforming from a Los Angeles native into a U.K. stereotype, purely through the art of makeup. Kim kicked things off with a stick of gum and a hair flip, before beginning to work on her brows. Kardashian intentionally overdid her eyebrows, making them super thick and dark. Next up, was the signature orange foundation, which she brushed all over her face.
She then applied an incredibly light concealer under her eyes, failing to properly blend it in and instead, dousing her circles in endless clouds of powder. Then, Kim contoured and applied blush, using a Kylie Cosmetics palette no less, before finishing the Brit-inspired look with a lipstick that was far too light.
Watch Kim's surprising transformation below.
---
Share this article