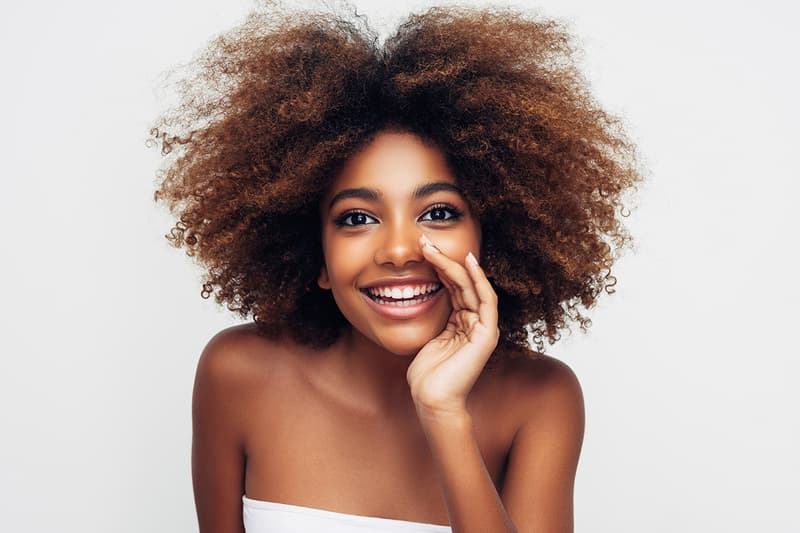 Beauty
"Can the Dyson Airwrap Work on 4C Hair?" TikTok Has the Answer to This Viral Question
The folks at Dyson may be on to something.
"Can the Dyson Airwrap Work on 4C Hair?" TikTok Has the Answer to This Viral Question
The folks at Dyson may be on to something.
When it comes to safely straightening 4c textured hair, there aren't any good products on the market that can effectively do so. However, the girls on TikTok have discovered an expensive gem, but it's worth the coins.
Beauty content creator Golloria took to the app to share her findings. She starts the video by asking, "Can the Dyson Airwrap stretch out 4c hair?" While undoing her protective style, she says, "I've never seen a person with texturized hair use the Dyson Airwrap." Historically, pro hairstylists and kitchen stylists alike have taken to the traditional marcels irons and stove-heated hot combs to press out their tresses. Over time, we've concluded that we'd rather not put our manes through heat damage. Moving through the clips, Golloria starts by pressing out the top part of her hair in its natural shrunken state. Within seconds we see the texture of her hair massively stretch and blow out before our eyes. "It only took 30 seconds. Easiest freaking blowout ever." For reference, the creator used the hard bristled brush head to achieve the look.
The Dyson Airwrap Multi-Styler will set you back a pretty penny at $599 USD, but it's worth the coins for textured hair. Golloria mentioned that she usually breaks a few combs with the pattern of her hair before getting slightly close to a refined look. Need more convincing? Catch the demonstrative video ahead.
---
Share this article