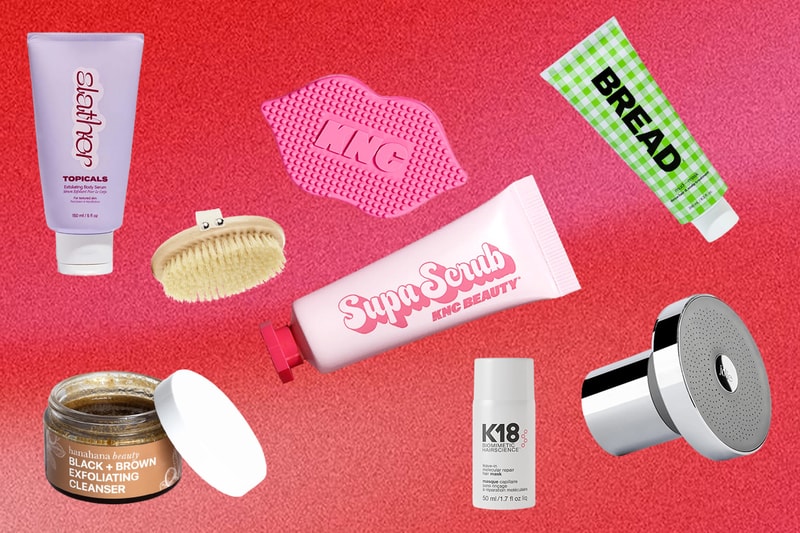 Beauty
An Editor's Guide to the Ultimate Beauty Detox
For intentionally reseting your mind, body and beauty rituals.
An Editor's Guide to the Ultimate Beauty Detox
For intentionally reseting your mind, body and beauty rituals.
The Gregorian New Year is here and many of us are in a full-blown "reset and intent" mode. Reflections are being made, releases are taking place and resolution lists are growing as we welcome the year of 2023.
During the final days of 2022, I took stock of my own personal life from career to finances, relationships to wellness and everything in between. The one thing that stood out to me, in particular, was my unwavering commitment to vanity: I had tested more beauty products and services than a typical consumer does in a year. After 365 days of indulging in my addiction, I can now see the toll it has taken on my physical body such as hair breakage, a congested complexion and irritations varying from puffiness to breakouts.
With the new year in full force, I'm committing myself to a full beauty detox for a minimum of 30 days. If you'd like to join in on the reset, keep reading for some of the practices and products I'll be using to create new and healthy, beauty rituals.
Usage: Daily
---
It's true that beauty starts from within but it also starts with eliminating stressors from the skin. Jolie's Filtered Showerhead removes chlorine and heavy metals from the water you shower with to help improve the quality of skin and hair, making this tool a great foundation for setting up your beauty routine for success.
Usage: Weekly
---
Removing product build-up in the hair should be discussed more often (just think about how many oils, serums and sprays are layered atop one another). BREAD's Mud Mask is a pre-shampoo treatment designed specifically for curly and textured hair types but can be used by all. The product breathes life back into limp strands, increases shine and gently exfoliates the scalp. More importantly, it strips the hair of previous product residue, improving the effectiveness of your shampoo, conditioner and styling products.
Usage: Twice weekly
---
Is it just me or does a decrease in both Vitamin D and humidity create absolute havoc across the skin? Topicals' Slather is a two-in-one body serum and moisturizer that treats roughness, breakouts and dry patches with one generous swipe to the body. The odorless formula slathers on like a peaceful dream to sensitive skin, leaving you with a smooth and hydrated complexion.
Usage: Daily
---
While dry brushing is great for exfoliating dry skin, it also helps to detoxify and depuff your skin by increasing blood circulation and promoting lymphatic drainage. To be used on dry skin, OSEA's Plant-Based Body Brush has sturdy bristles that sweep away the old and make way for the new.
Usage: Weekly
---
The skin on your lips is oh-so-delicate and should be treated with tender, love and care (especially during the cooler months). KNC Beauty's Supa Scrub Set exfoliates, primes and preps your pout for a fresh dose of moisture, removing unwanted dry skin and kisses from the past.
Usage: After each shampoo
---
The buzz on social media and the chatter in beauty salons is of a hair mask that is said to be a "miracle in a bottle for all hair types." As someone who's bleached her coily textured hair one time too many in 2022, I'm putting all of my faith into the K18 Leave-In Molecular Repair Hair Mask and you should, too. After reading hundreds of reviews on the product's webpage, many claim that the product has "repaired severe damage" and "created stronger and healthier strands after just one application."
Usage: Daily
---
Sometimes, all you really need is to feel the exfoliation beads at work. It's not that chemical exfoliants aren't doing the job, but there's just something about a mechanical exfoliant that makes you feel good about your skincare routine. Hanahana Beauty's Black + Brown Exfoliating Cleanser is just that: formulated with black soap and brown sugar to rid you of last year's mistakes and rose water to help nourish and tone in the year ahead.
---
Share this article