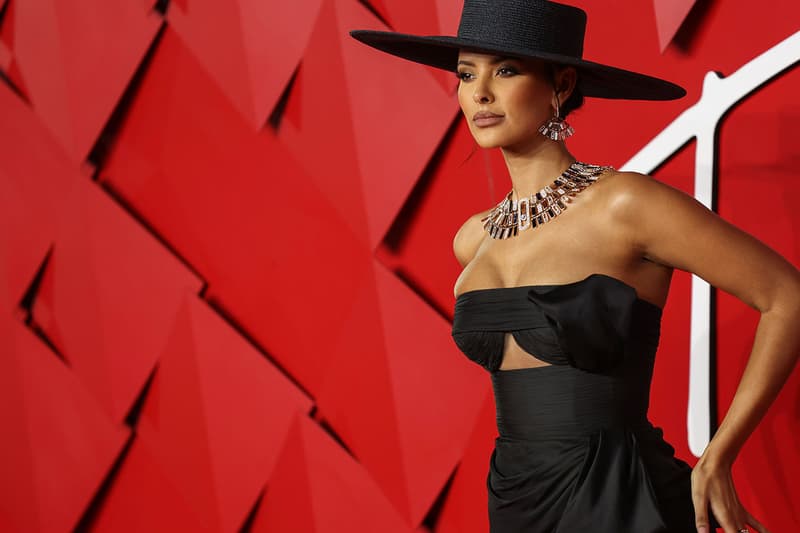 Culture
Maya Jama Opens up About Being the First Non-White Host of 'Love Island UK'
"This is definitely a big moment for all of us."
Maya Jama Opens up About Being the First Non-White Host of 'Love Island UK'
"This is definitely a big moment for all of us."
Back in 2022, Maya Jama was announced as the new host of Love Island UK, a change that most fans had both been anticipating and hoping for, for quite some time. Now, the British presenter has made her way onto our screens for the show's winter edition, which kicked off last week.
The change in host marks the first time that the reality show has had a non-white presenter, with Jama being of Somali and Swedish heritage. It's no secret that Love Island isn't the most inclusive show, particularly where race is concerned, so the appointment of someone like Jama is undeniably a pretty big deal, and she agrees. In a recent interview with Vogue, the presenter spoke about the significance of her new role, and how she hopes it will change things.
"Growing up, I never saw an East African woman host a show, and no Black or mixed-race woman hosts such a big primetime TV show, other than June Sarpong," she told the publication. "This is definitely a big moment for all of us in that sense, and I hope it just opens way more doors for other people from similar backgrounds and cultures as myself," Jama adds.
The presenter has long been known for her romantic entanglement with British rapper Stormzy, followed by her alleged engagement to NBA star Ben Simmons, which has since resulted in the pair splitting up. As a result, fans of the show want nothing more than to know the ins and outs of Jama's current dating life.
In terms of what she herself looks for in a partner, kindness is at the top of Jama's list. Aside from that, she's after "someone I can have a laugh with. I need to know that if we got trapped in a lockdown or something, I'm not gonna get bored. I need to feel you're my friend more than anything – to fancy you on top is just a bonus. And I have to respect them. I want to look up to you for something. So either I feel you are super smart, or you're good at whatever job you do, or that I can learn something," she adds.
When asked what advice had changed her dating life the most, Jama said, "Get to know someone as much as you can before you get intimate. If you just suss someone out before the romantic stuff comes in, usually it lasts longer, from my experience."
In other Love Island-related news, is Haris' three-month rule bullsh-t?
---
Share this article