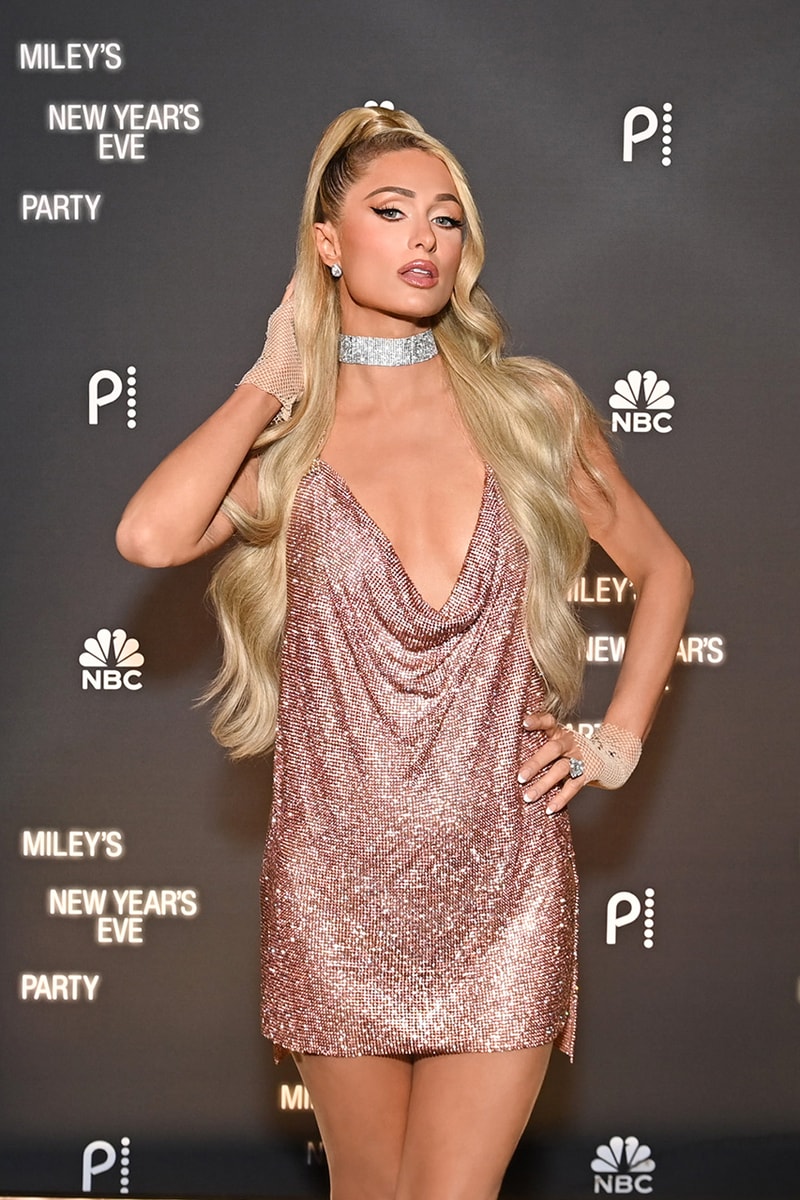 Paris Hilton Rings in the New Year in Iconic Y2K Birthday Dress
It's absolutely sliving.
Entertainment
Paris Hilton Rings in the New Year in Iconic Y2K Birthday Dress
It's absolutely sliving.
Paris Hilton and icon status go hand in hand, so it's no wonder the hotel heiress decided to ring the new year in style, wearing a pink version of her legendary 21st birthday dress.
For those old enough to remember or who have a penchant for the early noughties era, Hilton's original ensemble for the special occasion was a slinky silver sequined mini dress, complete with a shimmering choker. Fast forward twenty years, the Simple Life star took the stage with Miley Cyrus for the songstress' New Year's Eve Party, donning a rose-tinted iteration of the moodboard-worthy frock. Rather than wearing the spiky short haircut she sported in 2022, Hilton opted to pull her flowing blonde into a peppy half-updo.
The California native joined the former Disney actor as Cyrus and Grammy-award winning singer Sia performed a rendition of Hilton's "Stars Are Blind" for the festive evening.
The dress is so iconic that Kendall Jenner wore it for her 21st birthday in 2016, much to Hilton's approval as she told People at the time, "It's literally the best 21st birthday dress anyone could ever have. I love how all these styles that I wore back in the day are coming back right now."
While Paris is no longer 21, the multi-faceted business woman still has plans for her future as her New Year's Eve performance may be pointing to her return to music. "This song has always meant so much to me, it felt right to close out 2022 with a refreshed version," she shared on Instagram. In another post, she gushed, "Still on a high after last night. It felt so good to be back on stage, and it was so inspiring to be surrounded by so many talented artists who I look up to and feel lucky to call my friends 2023, I already love you."
Sliving.
View this post on Instagram
---
Share this article