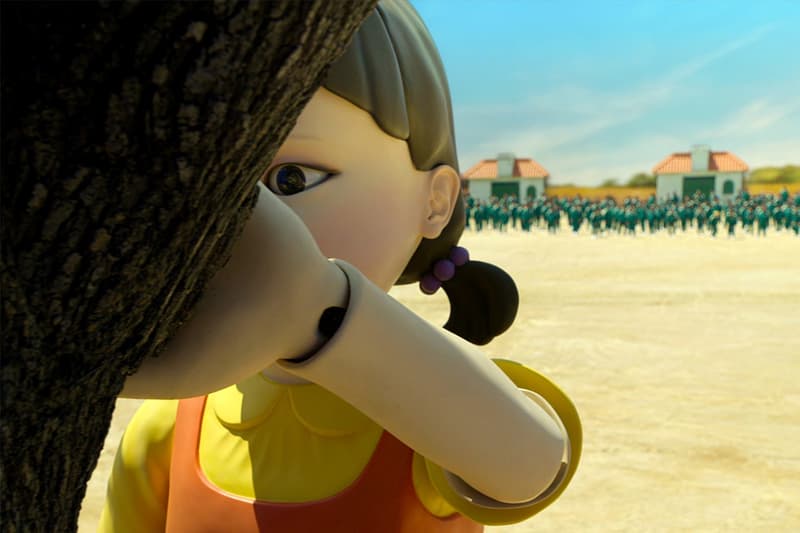 Entertainment
People Are Getting Injured in Netflix's 'Squid Game' Reality Show
The streamer emphasized that health and safety were prioritized on set.
People Are Getting Injured in Netflix's 'Squid Game' Reality Show
The streamer emphasized that health and safety were prioritized on set.
In case you forgot, Netflix is launching a reality competition show inspired by its hit K-drama series Squid Game, and it seems like people are getting hurt in some of the games.
Titled Squid Game: The Challenge, the 10-episode show is based on the childhood games in the original series that characters had to participate in to survive and earn a large sum of money. According to reports, three people have gotten injured while filming in the U.K. as they competed for a £ 3.7 million GBP (approximately $4.6 million USD) prize.
The Sun had shared that players described the scene to be like a "warzone," although Netflix later responded in a statement to CNN, "We care deeply about the health and safety of our cast and crew, and invested in all the appropriate safety procedures. While it was very cold on set — and participants were prepared for that — any claims of serious injury are untrue." The three players reportedly had mild medical conditions and were treated immediately by the medics on set at all times.
Squid Game marked one of the streamer's biggest hits in late 2021, with director Hwang Dong-hyuk and the cast taking home numerous trophies at awards shows. The buzzy show is due for a second season, although Netflix has yet to announce further details as of writing.
Share this article