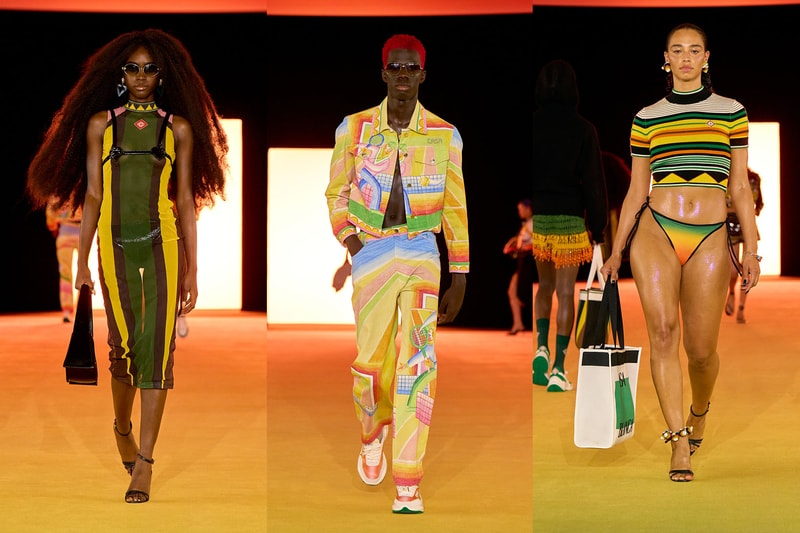 Fashion
Casablanca SS24 Pays Tribute to the Vitality of Nigeria
With a sunset-hued showcase that took place on Nigerian Independence Day.
Casablanca SS24 Pays Tribute to the Vitality of Nigeria
With a sunset-hued showcase that took place on Nigerian Independence Day.
For the first time, Charaf Tajer's Casablanca joined the womenswear schedule at Paris Fashion Week, to deliver an impassioned and vibrant showcase that celebrates the vitality and duality of Nigeria. Drawn to its "inexhaustible magnetism," Tajer wanted to uplift a place that he loves by replicating its multifaceted people on a fashion week stage, dubbed "Day of Victory" and held on October 1, aka Nigerian Independence Day.
View this post on Instagram
Speaking to Hypebae after the show, the designer notes, "What's the most important for us was really to represent the character that we met there [in Nigeria] and we fall in love with but also the global message in general. The fact that Africa, it's always seen as something that is not and for me, Africa is the future."
Represented by rich, sunset-hued color palettes, impeccable tailoring and high-octane prints, Casablanca's SS24 showcase took the brand's signature styles and reignited them, updated classic silhouettes like denim jackets, bamboo bags and silk shirts. Aiming to represent a "mutually shared optimism," the collection draws influence from Nigeria's energizing youth, revolutionary design talent and unrivalled potential.
When asked about the one thing he'd like fans and attendees to take away from the showcase and collection, Tajer's message is clear: "Africa needs its independence, that's for sure."
Take a closer look at Casablanca's SS24 showcase above and for more Paris Fashion Week news, check out Valentino's SS24.
---
Share this article