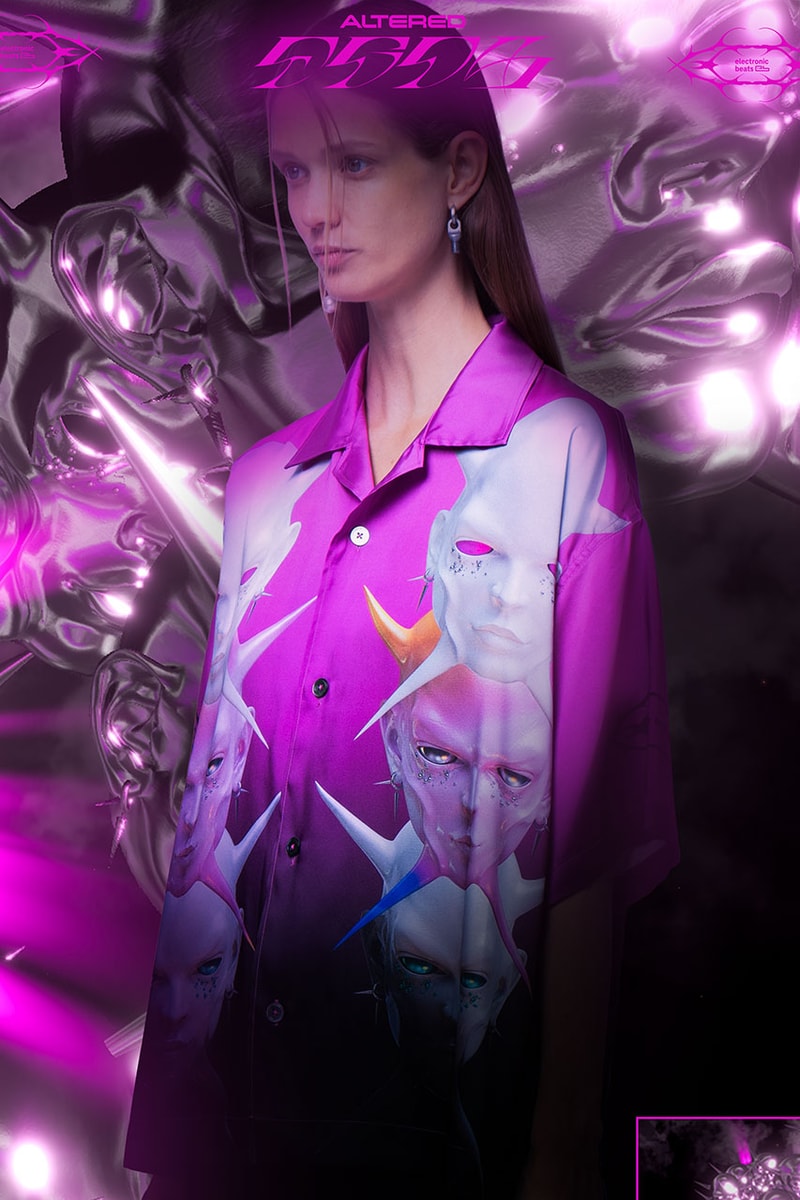 5 Video Game Collaborations Taking Style to the Next Level
Featuring Maison Margiela, Diesel, LE SSERAFIM and more.
Culture
5 Video Game Collaborations Taking Style to the Next Level
Featuring Maison Margiela, Diesel, LE SSERAFIM and more.
From runway to gameplay, gaming is transcending style, music and fashion industries.  Key players in each space are coming together to gamify the way we shop, listen to music and communicate with our favorite brands.
According to a recent report from Roblox, "56% of Gen Z say dressing up their avatars is more important for them than their physical style" while "84% of Gen Z say their fashion is inspired by the way they dress in the metaverse." To mirror these findings, fashion brands such as Lacoste, Gucci, Prada and Louis Vuitton are entering the world of gaming to meet their consumers with a sense of play and self-expression. We've also seen gaming evolve in the world of music with the likes of LE SSERAFIM, Lil Dre and more tapping into digital arenas with virtual concerts and in-game music videos.
As style continues to blur between online and offline worlds, we highlight our favorite gaming, fashion and music collaborations you need to know.
Maison Margiela Launches Gamified NFTs
View this post on Instagram

French luxury staple Maison Margiela unexpectedly translated its avant-garde flare into its inaugural Web3 project, a gamified competition to mint brand tokens. Inspired by the brand's visual identity, numeric labels allow users to journey through the game as each number represents a Maison Margiela collectible. Participants are asked to collect each number ranging from 0 to 24 in order to access the next stage of the Maison Margiela Web3 roadmap. While this game seems to be positioned at die-hard crypto fans, it's refreshing to see a luxury take on an NTF game. 
Diesel and Lil Dre Drop "Metamorph" in VR
Not one to shy away from experimentation and play, Diesel joins the virtual world in collaboration with Lil Dre a musician, skateboarder and fashion enthusiast. Dubbed "Metamorph," the experience highlights and draws inspiration from Diesel's new  timepiece collection "Vert." The VR experience invites fans of both the brand and the musician to compete in challenges in which they can be rewarded with a virtual concert. 
Tap into the experience before it ends on November 17 to listen to Lil Dre's new sogn and experience the disruptive and cutting edge details of the "Metamorph" world. 
A Better Mistake x Electronic Beats Game for a Cause

Milan-based brand A Better Mistake is known for its cyberpunk aesthetics, blending chrome accessories with hyper futuristic graphics. Partnering with Electronic Beats, the label's new "ALTERED EGOS" capsule collection provides luxurious, progressive wear for a cause. When asked about the collection, the creative director Simone Ferraro shares: "We strongly believe in the power of self-discovery and self-awareness as a powerful tool for freedom of expression." 
To complement the launch, the team produced an online game in which gamers journey through their altered selves. Prompting the question: "How does identity play out in the digital realm?"
All proceeds from the launch will be given to mental health treatment at Chartie hospital in Berlin. 
HYBE's Le SSERAFIM Reveals an Overwatch 2 Collab

At BlizzCon 2023, LE SSERAFIM, a six-member K-Pop sensation, delivered a bold and captivating performance in collaboration with Overwatch 2. LE SSERAFIM comprised of Sakura, Kim Garam, Hong Eunchae, Kim Chaewon, Huh Yunjin and Kazuha have produced three albums since 2022 including UNFORGIVEN, ANTIFRAGILE and FEARLESS. 
The all-girl group showcased multiple songs, including their latest Overwatch 2 single, Perfect Night. This performance marks the apex of the game's inaugural collaboration with the K-pop group, featuring a limited-time game mode and exclusive cosmetics.
Marriott Bonvoy Enters Fortnite with Brooklyn Beckham

Marriott Bonvoy is the first hospitality company to step into the world of Fortnite, with its new digital portal Marriott Bonvoy Land. In the space, users can enjoy a virtual park, mini games and digital versions of their favorite destinations including Moxy Hotels, Westin Hotels & Resorts, W Hotels & Resorts and Autograph Collection Hotels. 
In celebration of the launch of Marriott Bonvoy Land, the team welcomed Brooklyn Beckham into the world with a live streamed game. Beckham was joined by Twitch streamer Sommerset to chat gaming, style and dream travel destinations.
---
Share this article