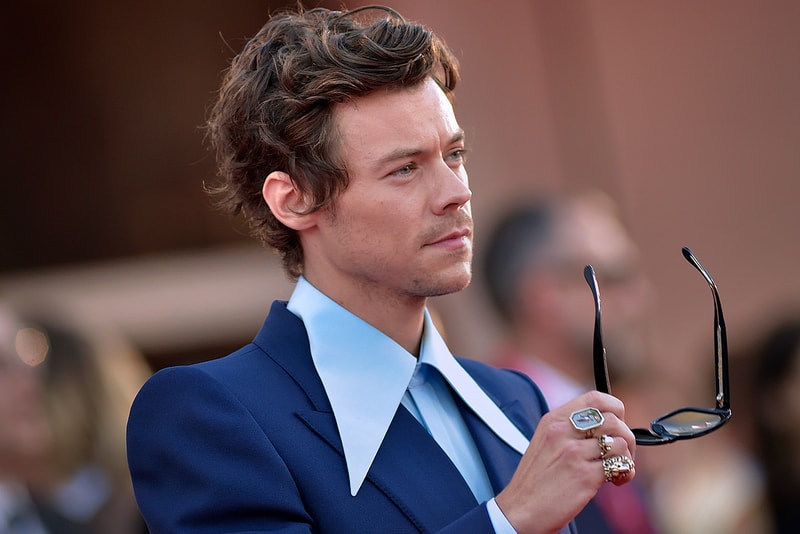 Beauty
Okay, but Did Harry Styles *Really* Cut Off His Hair??
Is he now Harry with no hair to Style??
Okay, but Did Harry Styles *Really* Cut Off His Hair??
Is he now Harry with no hair to Style??
I was recently having a beauty gossip chat with the team about Harry Styles and his hair evolution, and now, to our surprise, the singer has gotten himself a buzz fade.
Harry Styles, the international music sensation, is renowned for his distinct vocal abilities and his distinctive sartorial style, including his trademark brown curls, which have significantly contributed to his sex appeal. As a style icon, any change in his appearance doesn't go unnoticed.
TikTok is in a frenzy, stirred by the reveal of Styles' drastic makeover — a freshly buzzed haircut. This dramatic transformation from his signature curls to a shaven look has caused quite a stir among his fans and followers, creating a wave of reactions.
Interestingly, the news of Styles' new look did not come through a press release or a red carpet appearance; it started spreading like wildfire on X (The artist formerly known as Twitter.) The screenshot went viral, leading to rampant speculation and anticipation.
The text suggested that Styles had been spotted sporting his new hairstyle at a U2 concert in Las Vegas. This bit of information added another layer of excitement to the gossip as fans began to hunt for more photographic evidence of Styles' new look. Thus, Styles' haircut has become more than just a personal style choice; it has transformed into a social media event, capturing the attention of millions around the world.
Some are under the assumption that Styles' is sporting a wig, while others are saying he has truly chopped off his inches. Either way, the Hypebae Beauty Team is extremely invested in uncovering the truth.
---
Share this article