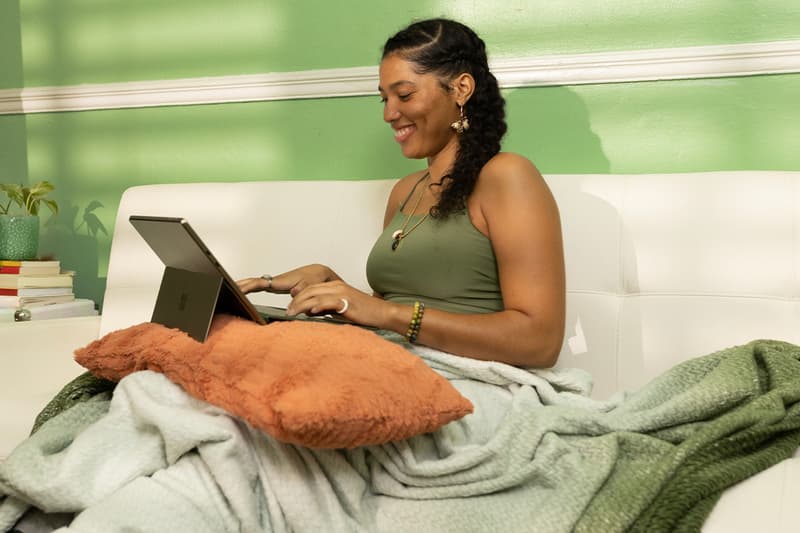 Sex & Dating
NSFW? F-ck That — These Zodiac Signs Are Having the Most Sex At Work
We love to see it.
NSFW? F-ck That — These Zodiac Signs Are Having the Most Sex At Work
We love to see it.
As the federal government decides whether they'll be wrapping up WFH for good, we figured we'd recount NSFW pleasure with the leading sexual wellness company, Lovehoney. According to the brand's recent survey, it seems a few zodiac signs won't be ditching their kinky roots, anytime soon, WFH or not.
With the rise of the pandemic, work-from-home sex — whether solo or partnered — was all the hype. Even our sex and dating editor made masturbation the new smoke break. Lovehoney's survey revealed that there's no rocket science as to why 64% of people are having sex on the clock. This sign is just horny as f-ck. As for who? If you guessed the star sign ruled by Pluto — cue Scorpios — you were correct.
"Out of all the star signs, Scorpios are having the most sex in their lunch breaks and bathroom breaks," shared Lovehoney, "with 43% and 30% respectively owning up to doing this." So much so, the term "nooner" is officially here to stay. The next runner-up is Gemini, citing that they have sex on the clock simply for stress relief and wanting to "unwind."
For more on sex in the news, here's how Latto made $90k from the "Panty Police."
---
Share this article