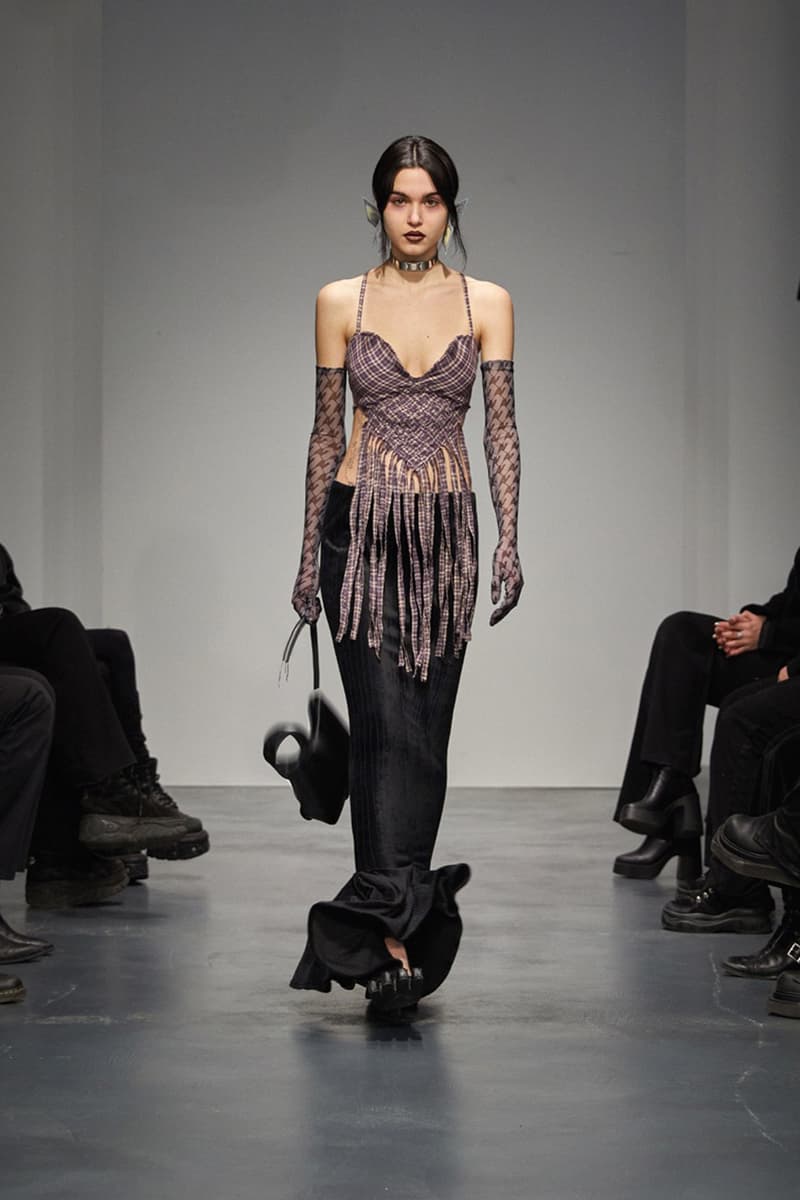 1 of 21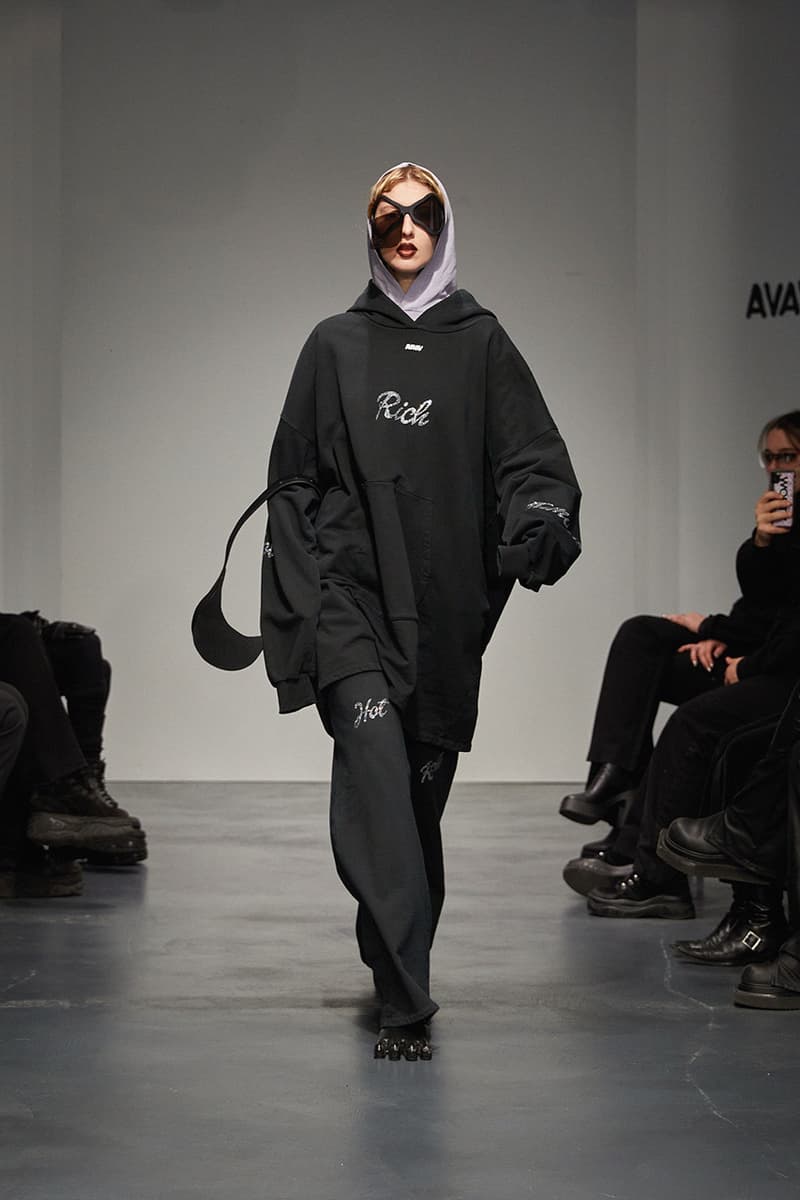 2 of 21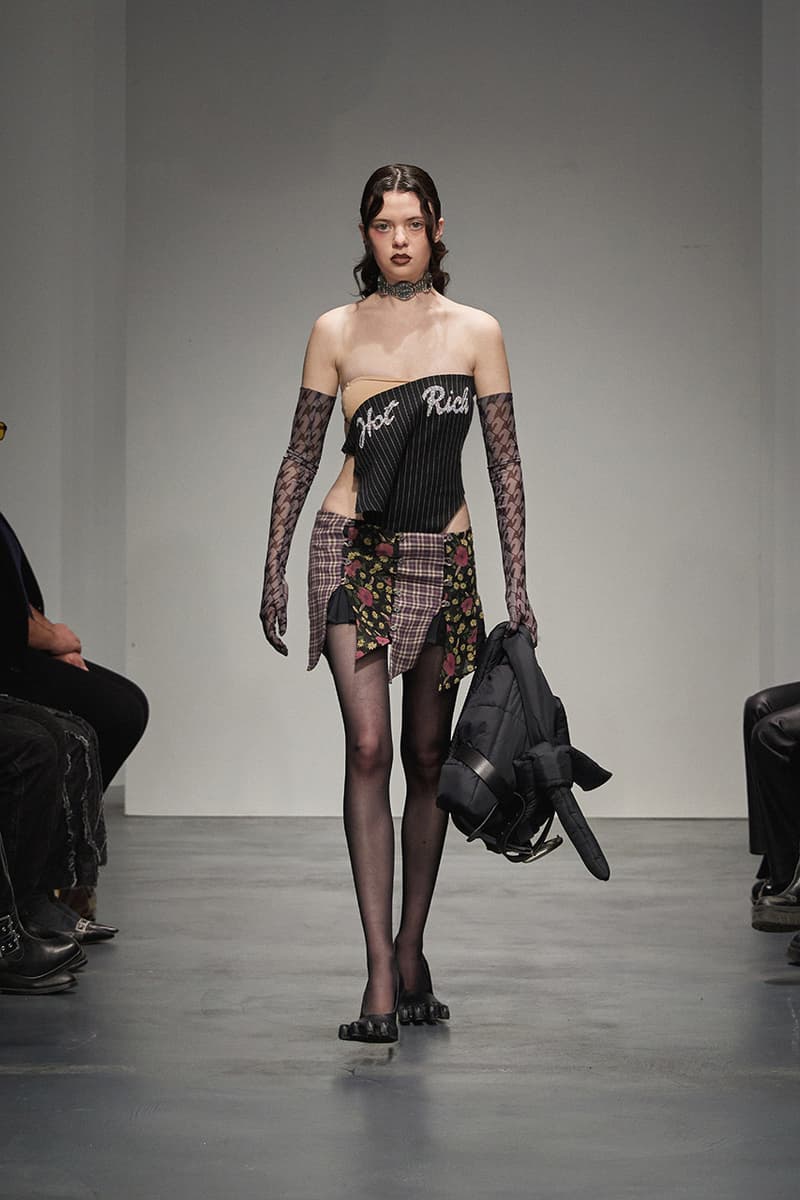 3 of 21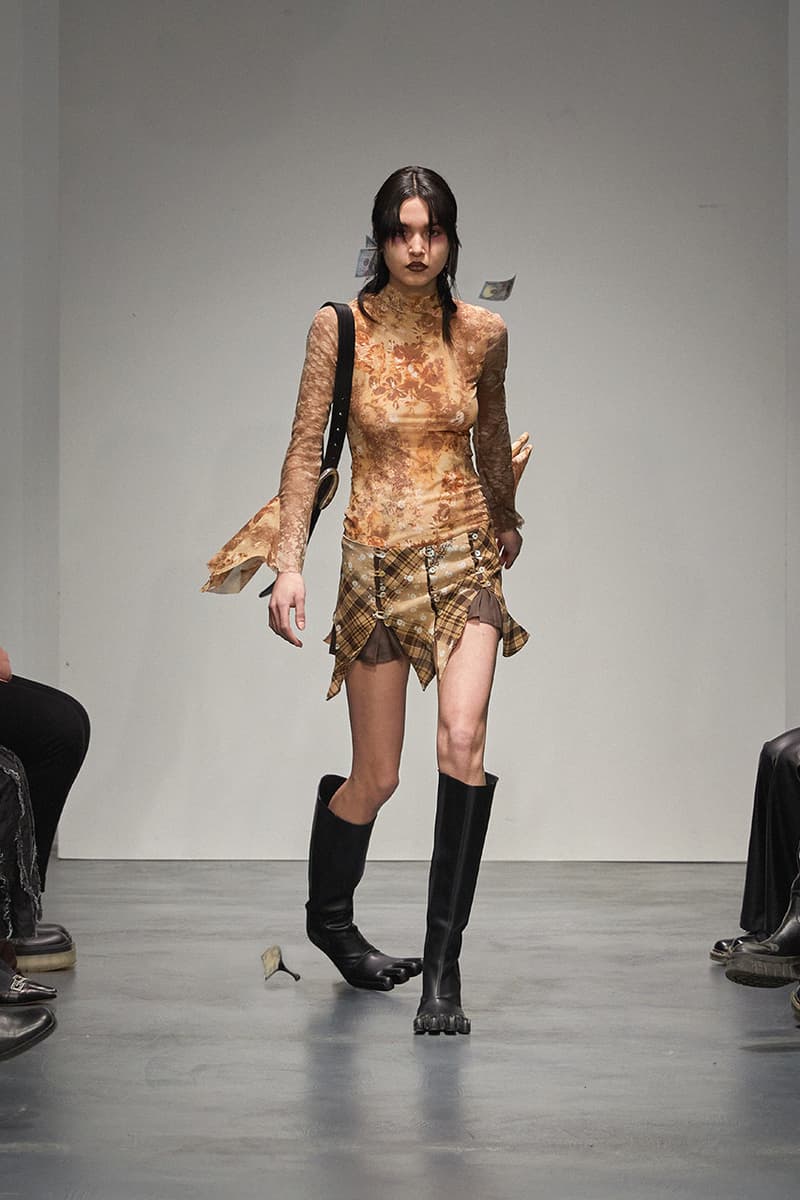 4 of 21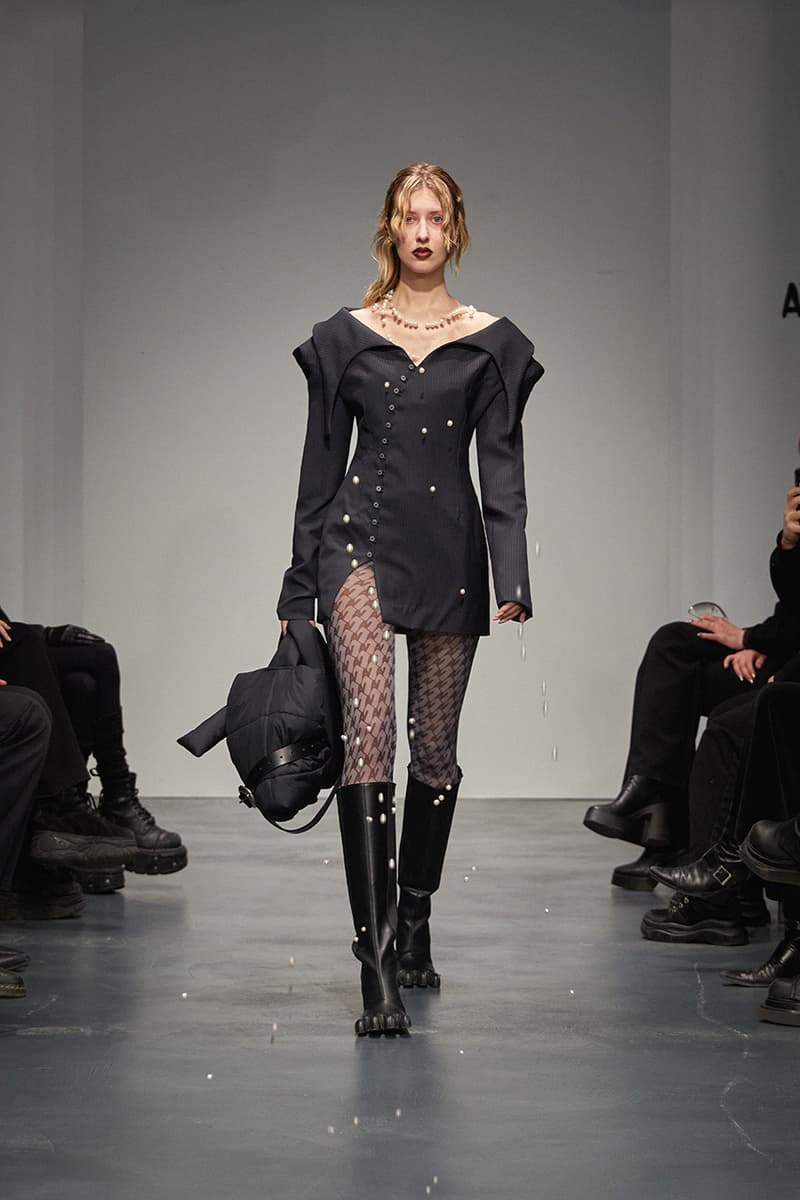 5 of 21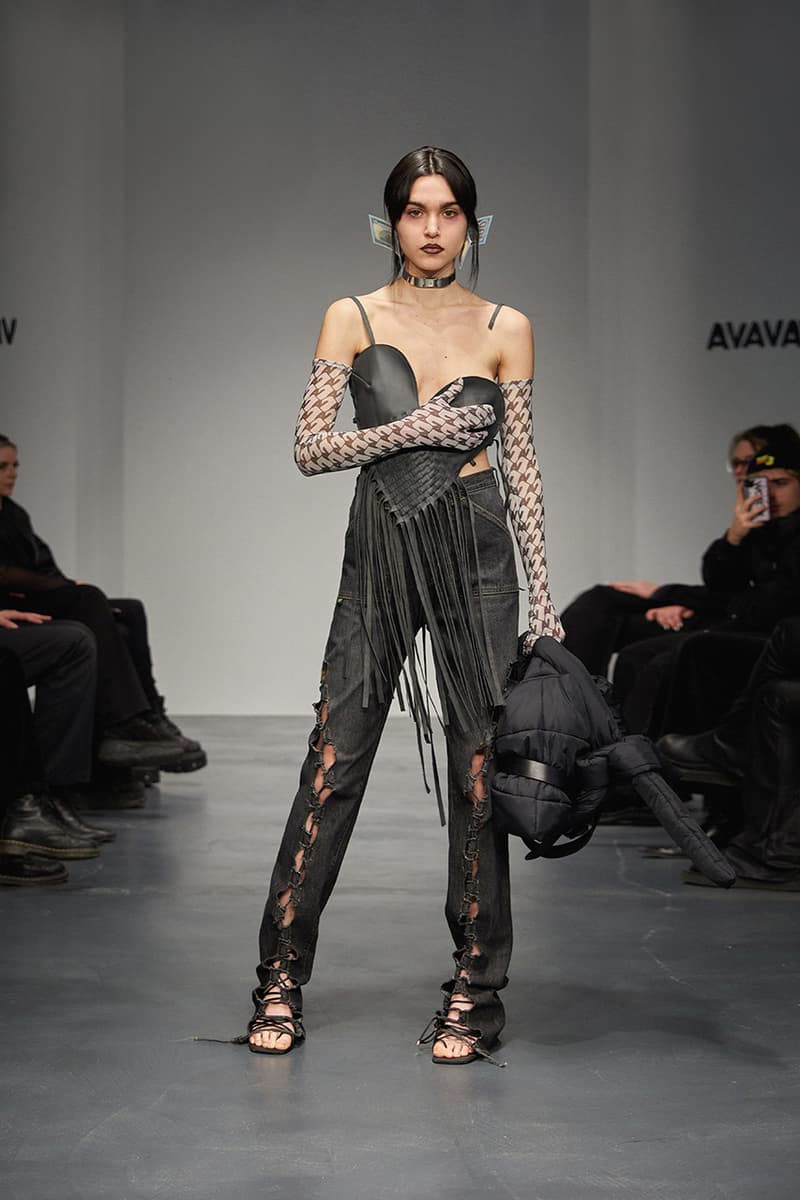 6 of 21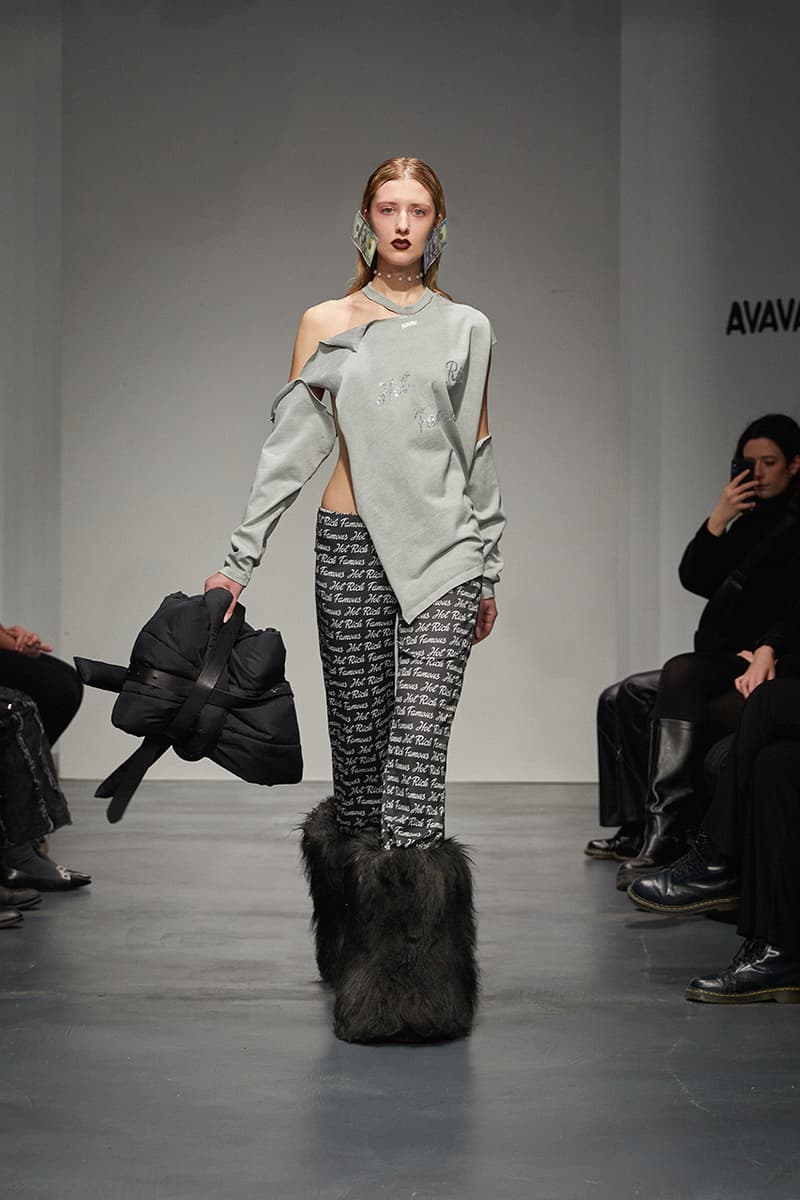 7 of 21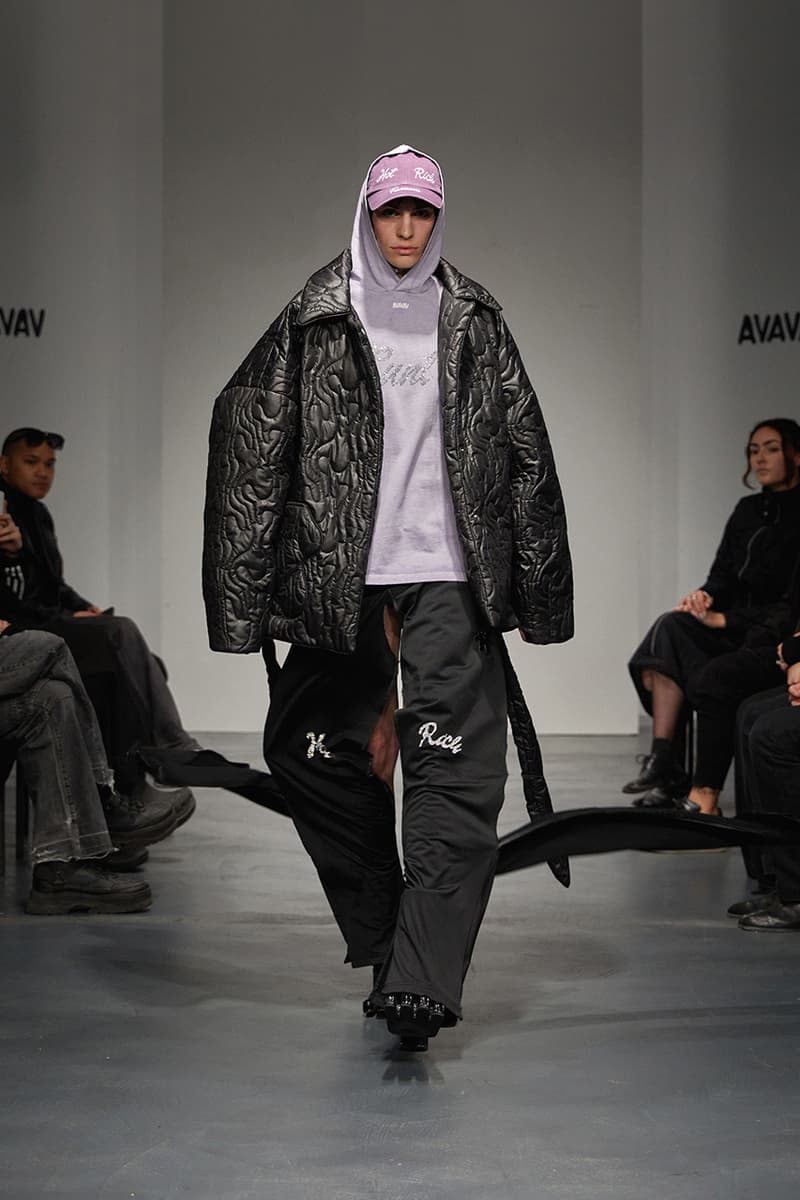 8 of 21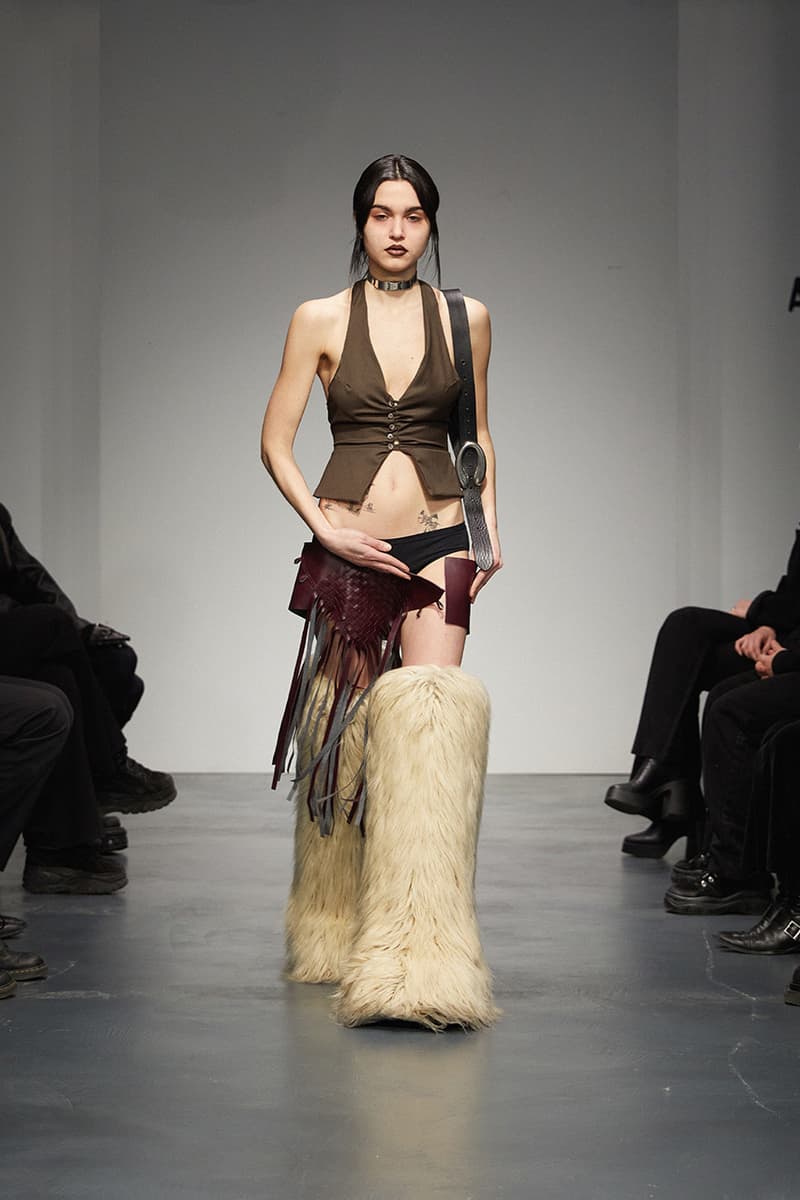 9 of 21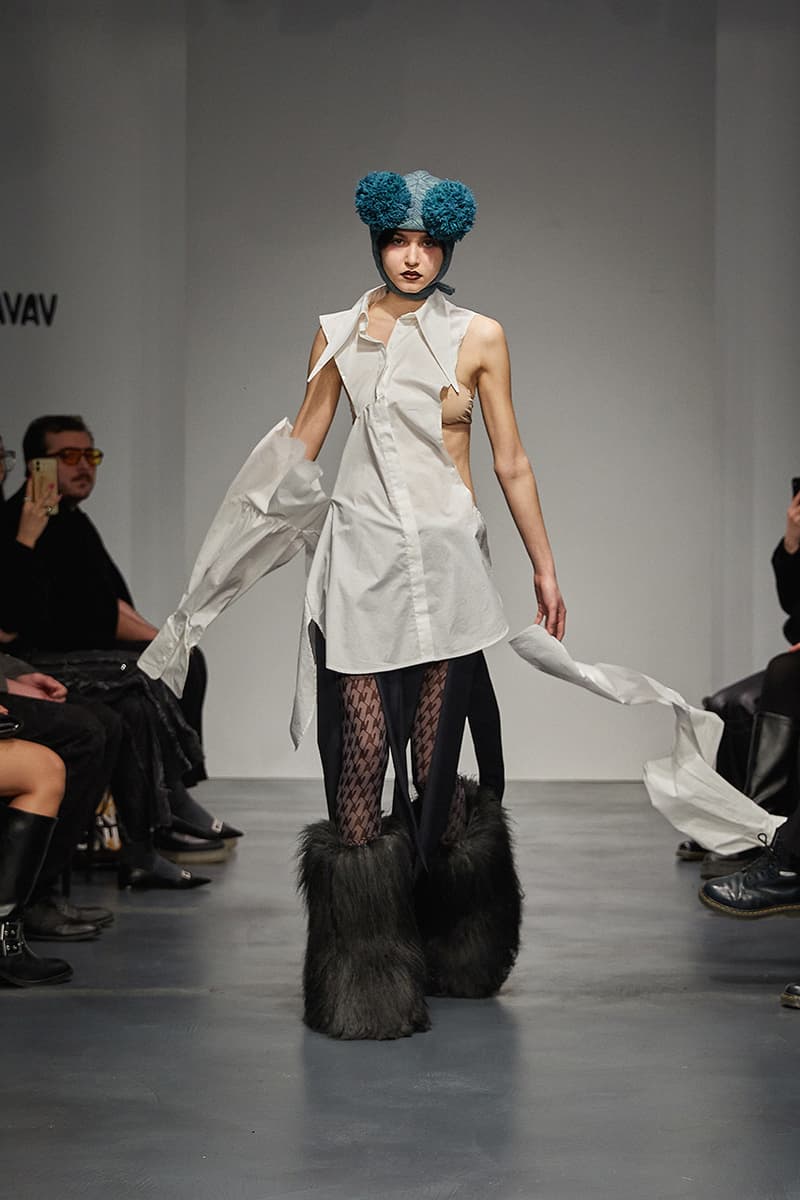 10 of 21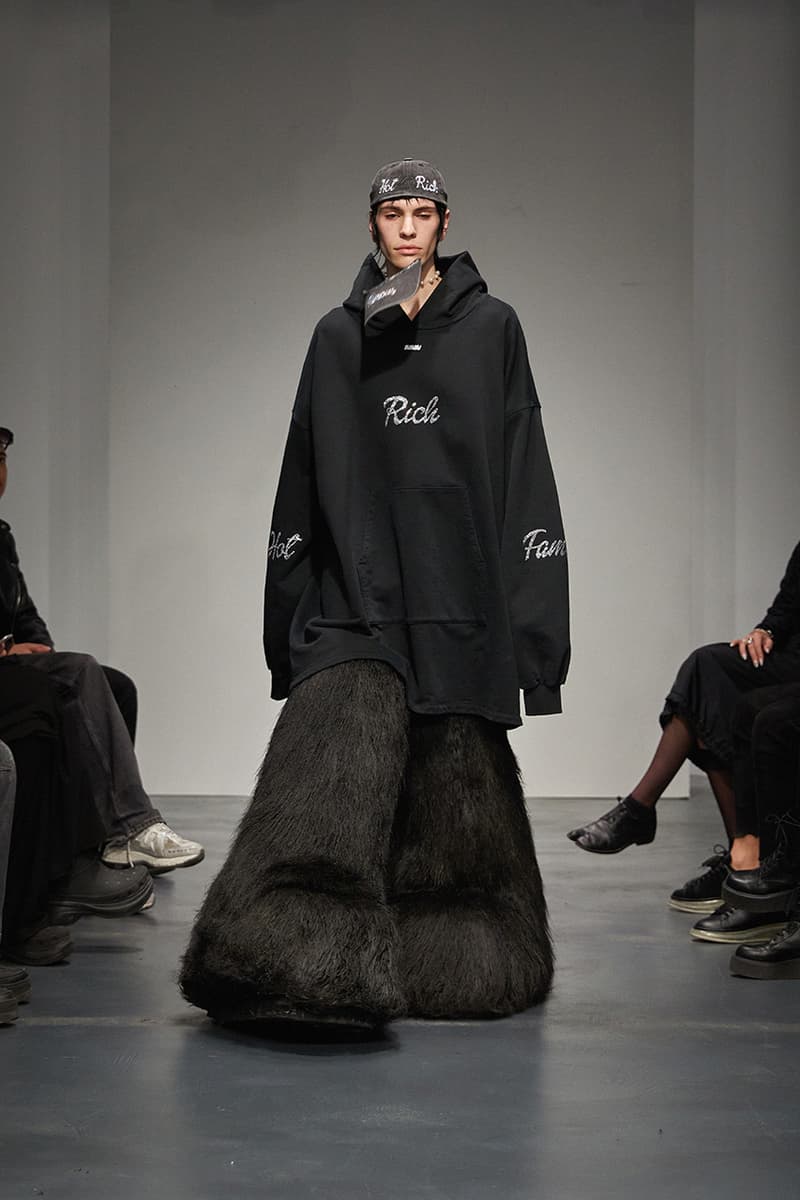 11 of 21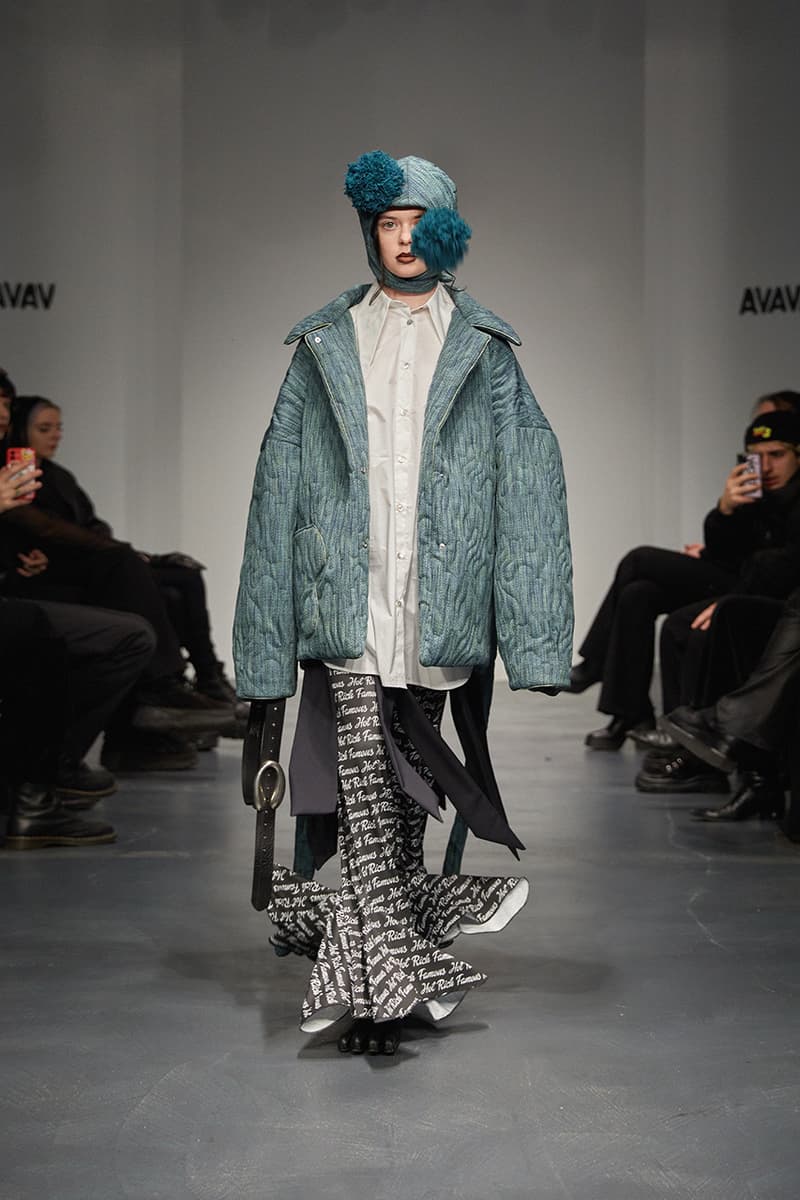 12 of 21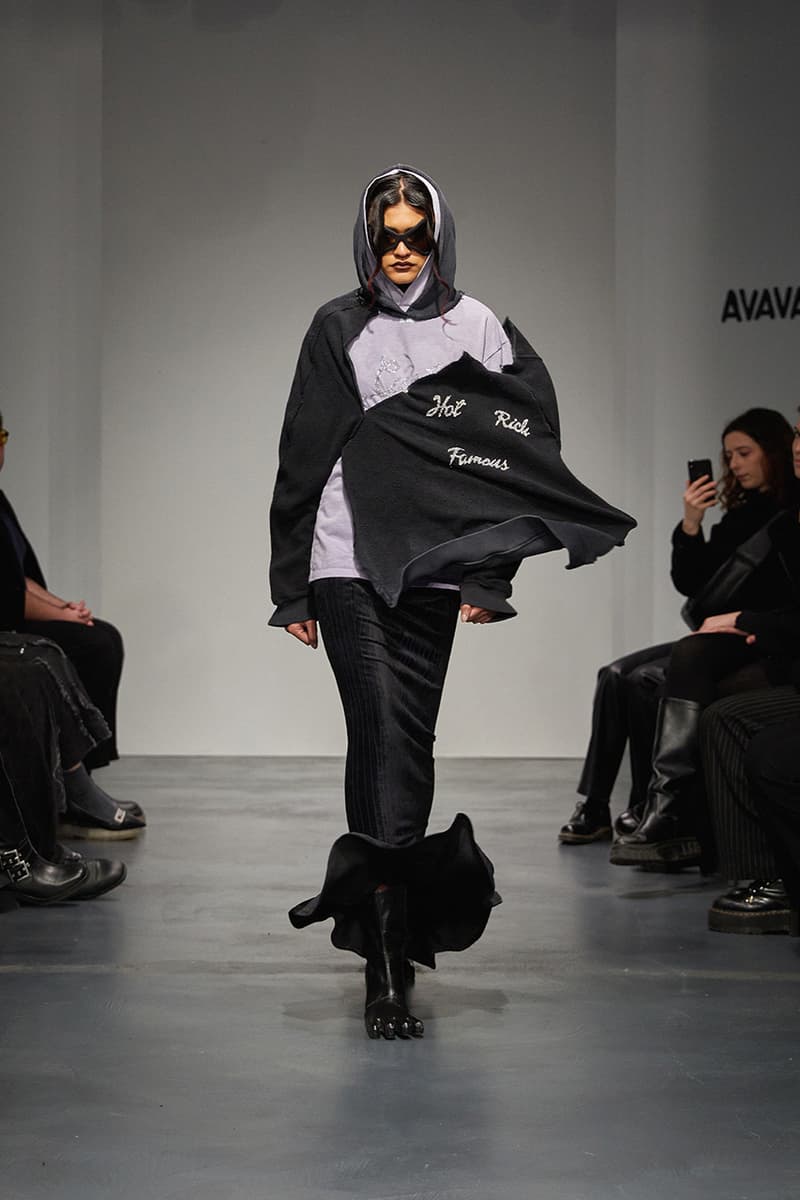 13 of 21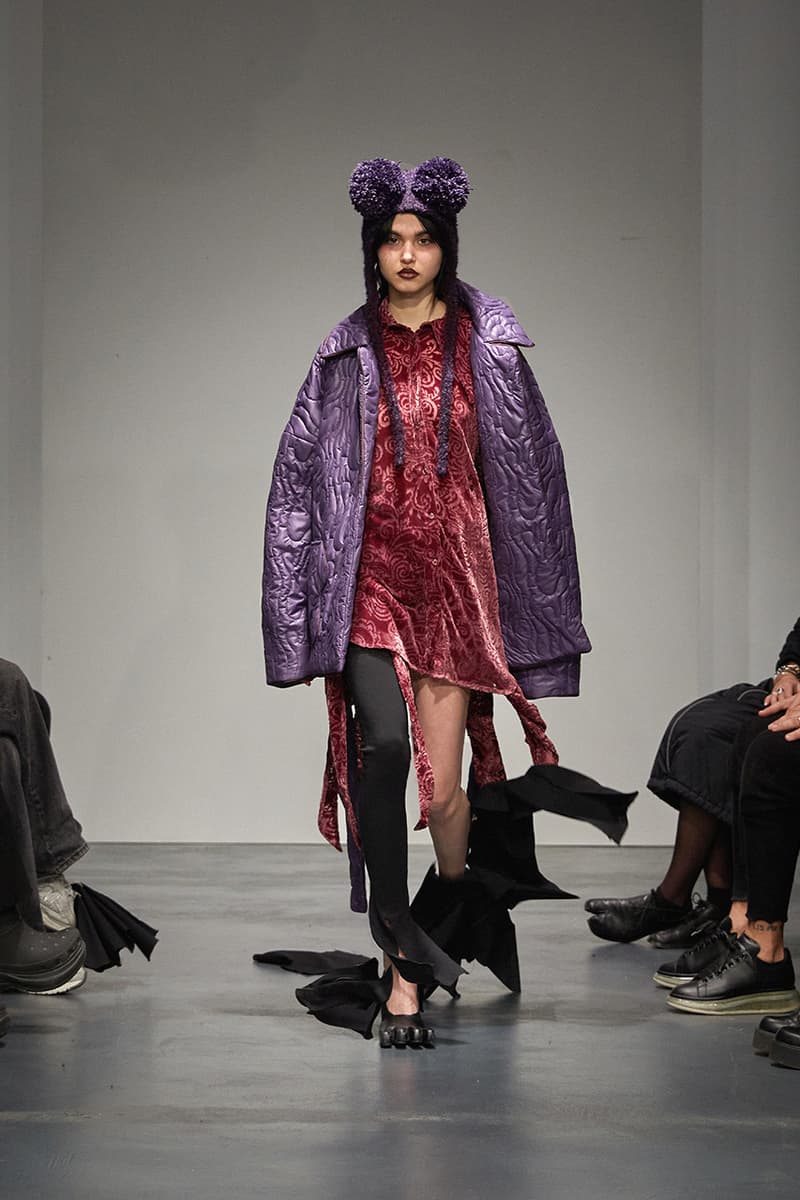 14 of 21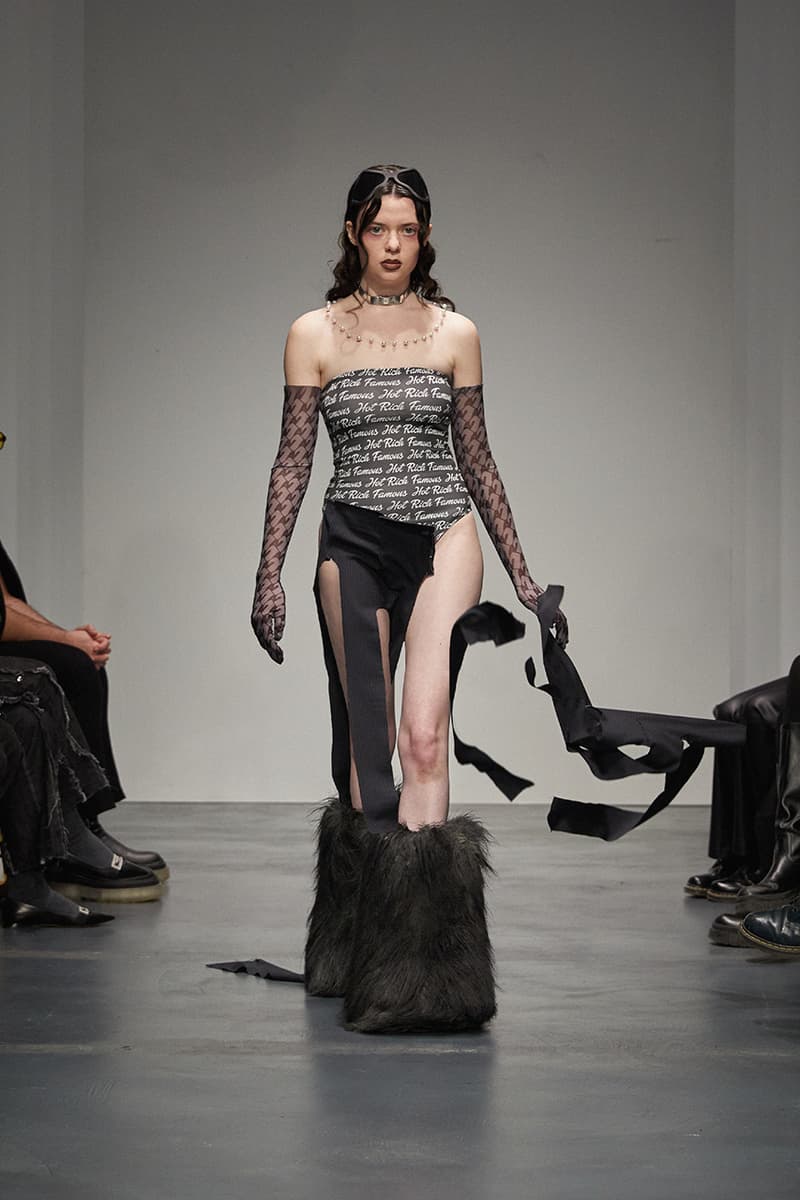 15 of 21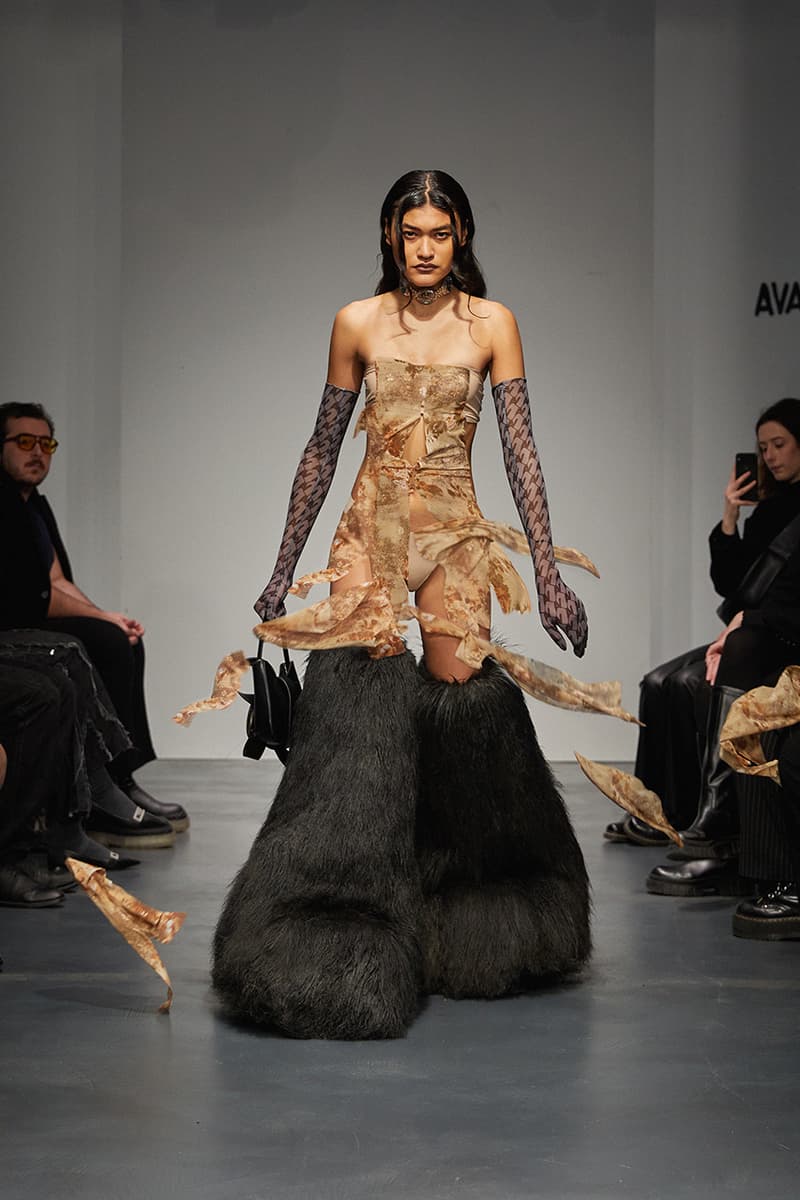 16 of 21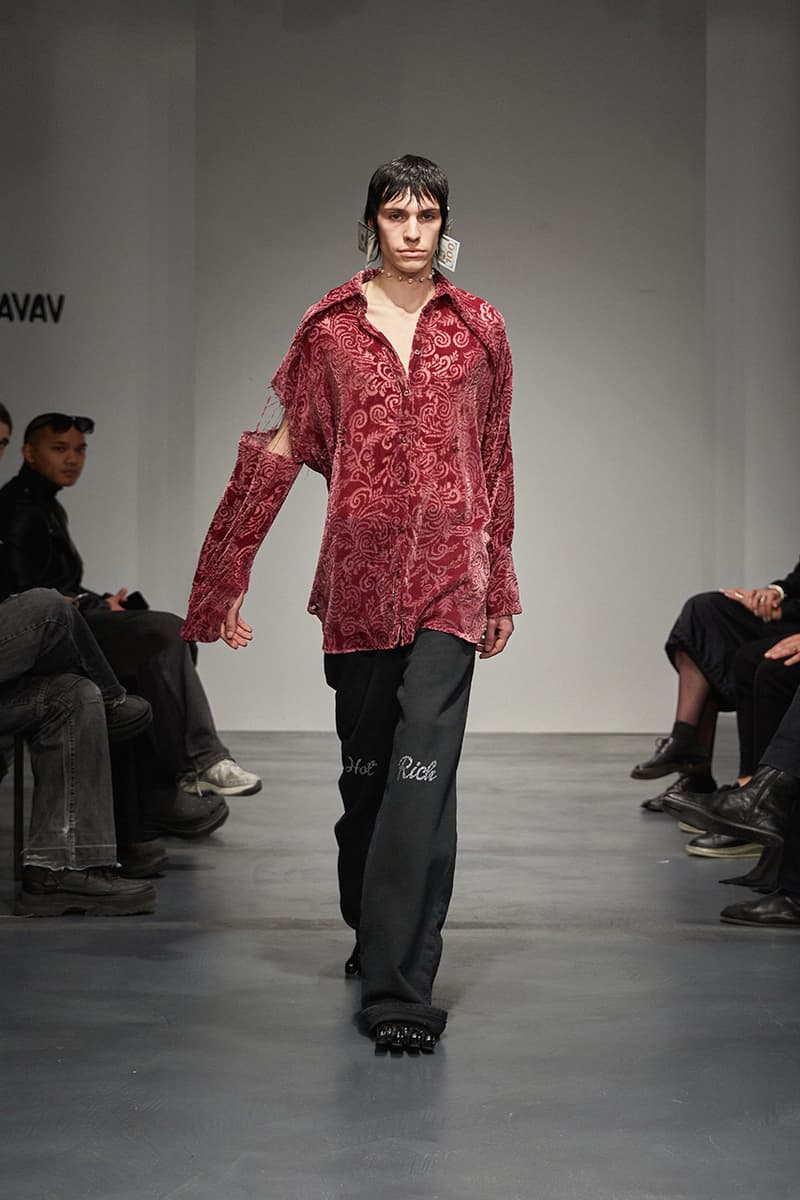 17 of 21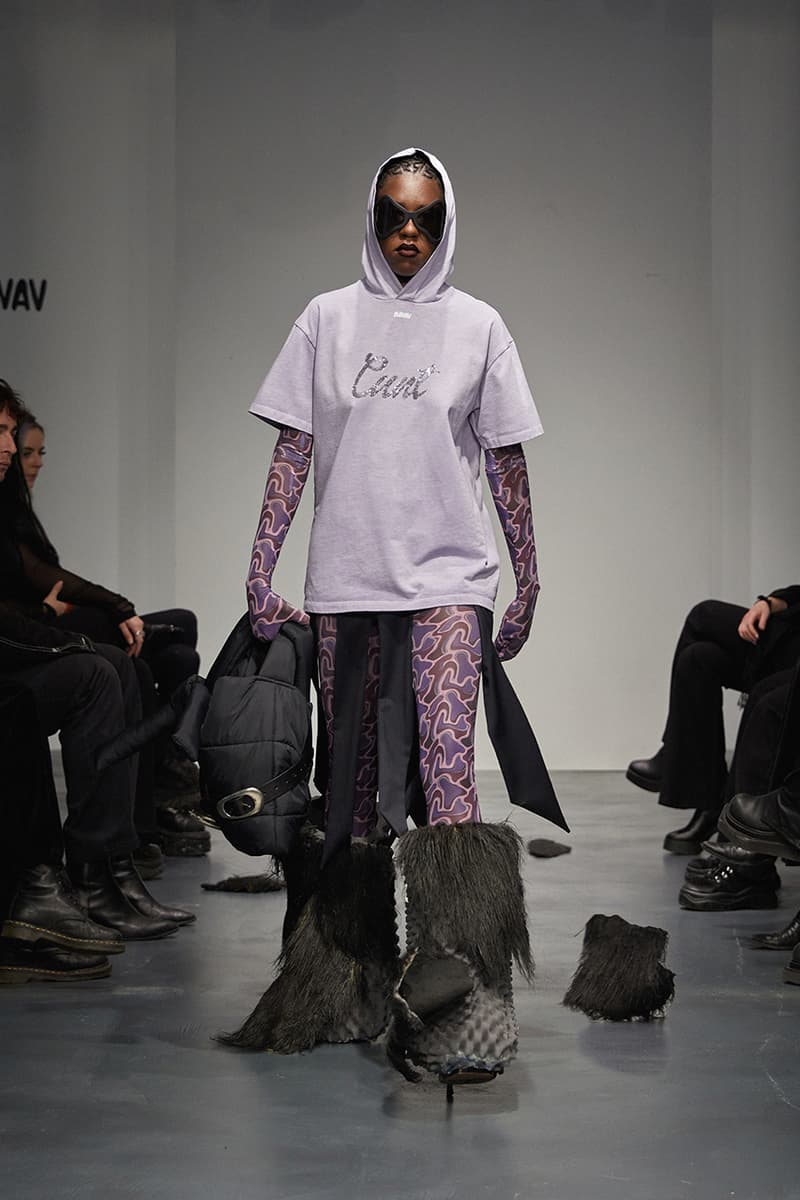 18 of 21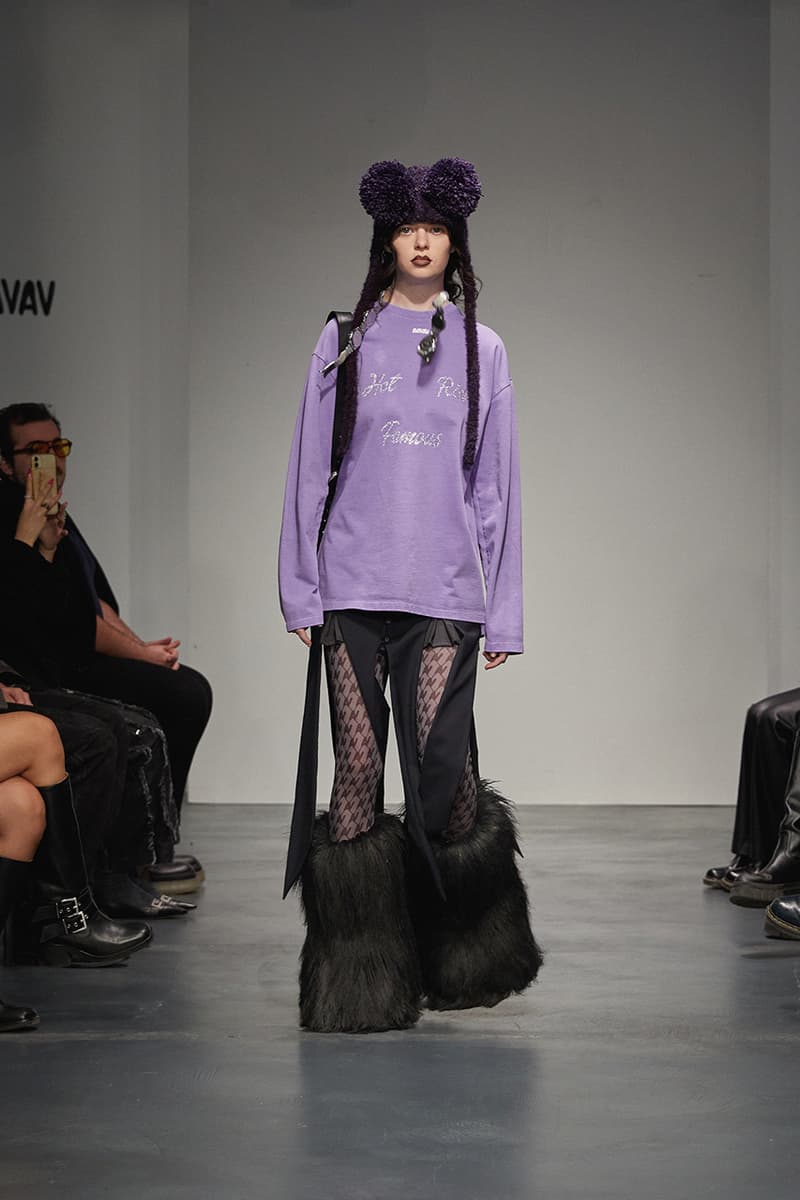 19 of 21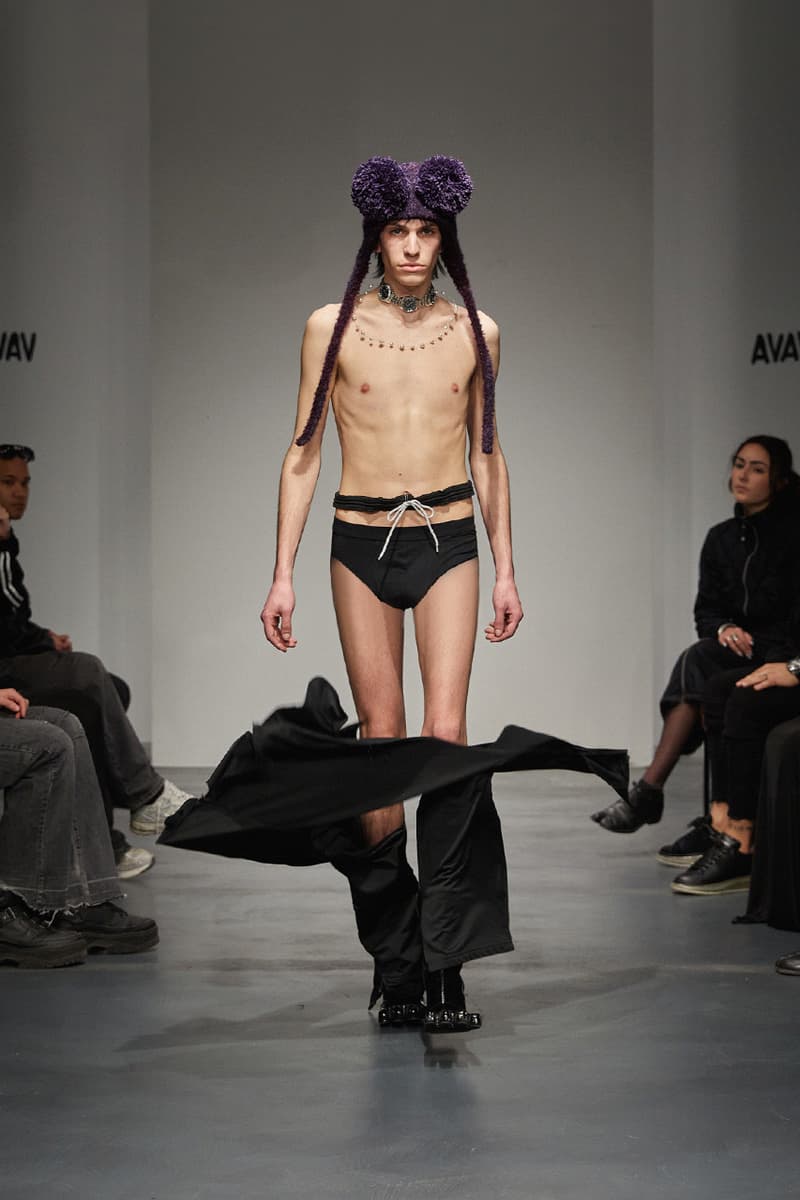 20 of 21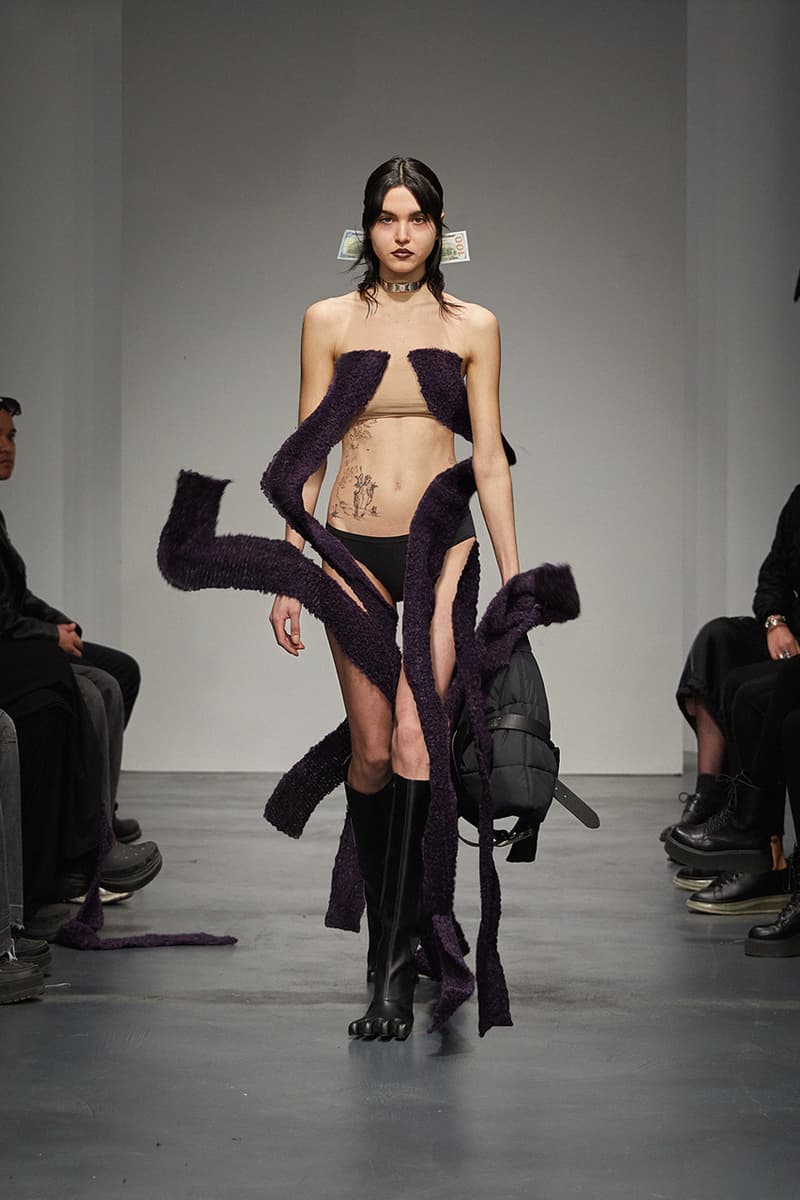 21 of 21
Fashion
Beate Karlsson Had AVAVAV FW23 Throwing Fits, Literally
The Swedish designer's MFW showcase was titled "Fake it till you break it."
Beate Karlsson Had AVAVAV FW23 Throwing Fits, Literally
The Swedish designer's MFW showcase was titled "Fake it till you break it."
After just one season at Milan Fashion Week, it was clear that AVAVAV was going to be one to watch.
For Spring/Summer 2023, the brand's showcase saw models falling over themselves on the runway, in a bid to comment on the "superficiality of fashion." For Fall/Winter 2023, creative director Beate Karlsson explored yet another facet of the luxury fashion industry: its often serious facade.
Exploring the rules of luxury and playing with the idea of what happens when they're broken, Karlsson's FW23 saw models' clothing intentionally ripped off them as they walked, encouraging viewers to interrogate their own perceptions of luxury. Dubbed "Fake it till you break it," the collection explored the concept of shame in the context of quality and craftsmanship, and the subsequent vulnerability surrounding it.
"I've been asking myself; why is luxury so serious? Is it because we strive to be perfect? Could bad quality still be luxurious? The last collection was all about keeping up a fake projection of wealth and the personal failure of losing face when this illusion crashes. I'm still on that theme, there's something very interesting about shame and what happens when we are vulnerable. I asked myself; what is the most embarrassing thing that can happen to a fashion house and I figured garments breaking might be it," Karlsson explained in a press release.
Merging "luxurious" streetwear silhouettes like oversized tracksuits and outerwear with refined, pin-striped dresses and cut-outs, the collection itself aimed to fuse femininity with slouch, for a cozy-yet-chaotic commentary on contemporary luxury.
The designer continued, "Old legacy houses defined luxury as a lifestyle of elegance, high quality and seriousness. Luxury today is being redefined, to me it's more of an attitude. In 2023 luxury can be worn out Balenciaga sneakers, expensive track suits or upcycled ragged coats. Right now, I feel the coolest attitude is exposing your vulnerability, carrying it as an accessory. It's a way of showing authenticity and strength. I wanted to create a moment of embarrassment and shame to see if it can coexist with, or even generate luxury. Shame might be the most luxurious accessory one can carry."
Take a look at the collection above and while you're here, take a look at Blazy's Bottega debut.
---
Share this article