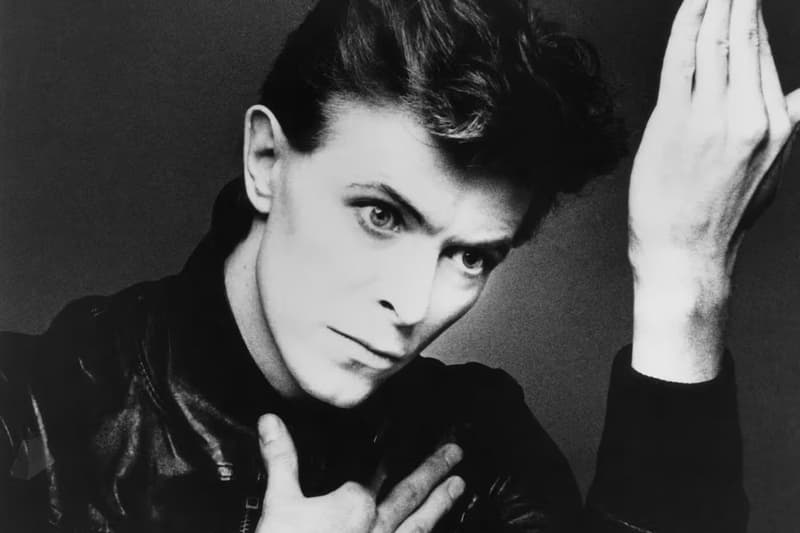 Art & Design
David Bowie's Archive To Go On Display at V&A Museum
In the museum's new outpost in east London.
David Bowie's Archive To Go On Display at V&A Museum
In the museum's new outpost in east London.
The Victoria and Albert Museum in London has acquired more than 80,000 items from David Bowie's archive, spanning handwritten letters, lyrics, photos, stage designs, music awards, clothing and more. The collection, which also features instruments once owned by the late musician, will be going on display at the museum's new venue in east London, which is dubbed the V&A East Storehouse and is set to open its doors in 2024 before the Bowie archive lands in 2025.
"It traces the whole of Bowie's career. There are priceless items from his very early days in the in the '60s, right through to [2013 album] The Next Day and beyond. I found it fascinating – the personal insights, the handwritten lyrics, the dialogue with other creative practitioners in terms of how a song is written or how a song is recorded or how a video is treated. All of these things are incredibly rich and powerful," senior curator Kate Bailey, who was behind the museum's David Bowie Is touring exhibit back in 2013, told BBC.
The announcement for the exhibition notes on the collection that will be displayed at The David Bowie Centre for the Study of Performing Arts in Stratford, "The archive traces Bowie's creative processes as a musical innovator, cultural icon, and advocate for self-expression and reinvention from his early career in the 1960s to his death in 2016. Alongside the creation of the new Centre, the gift will support the ongoing conservation, research, and study of the archive." Highlights from the archival collection include the stylophone Bowie played on his 1969 single "Space Oddity" as well as his Ziggy Stardust costumes and the union jack coat he designed along with Alexander McQueen for the cover of his 1997 Earthling album.
The museum's acquisition of the archive, along with the creation of the Bowie Centre, is supported by the David Bowie Estate as well as a £10 million GBP (approximately $12 million USD) donation from the Blavatnik Family Foundation and Warner Music Group.
---
Share this article