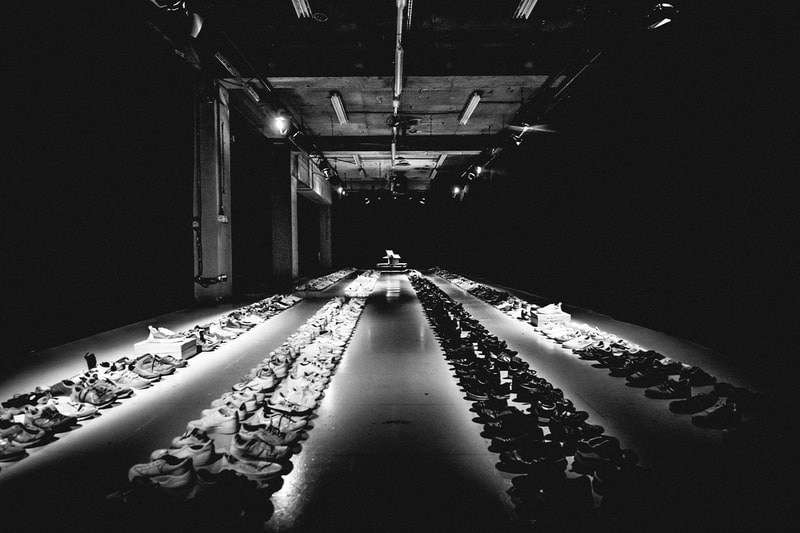 1 of 9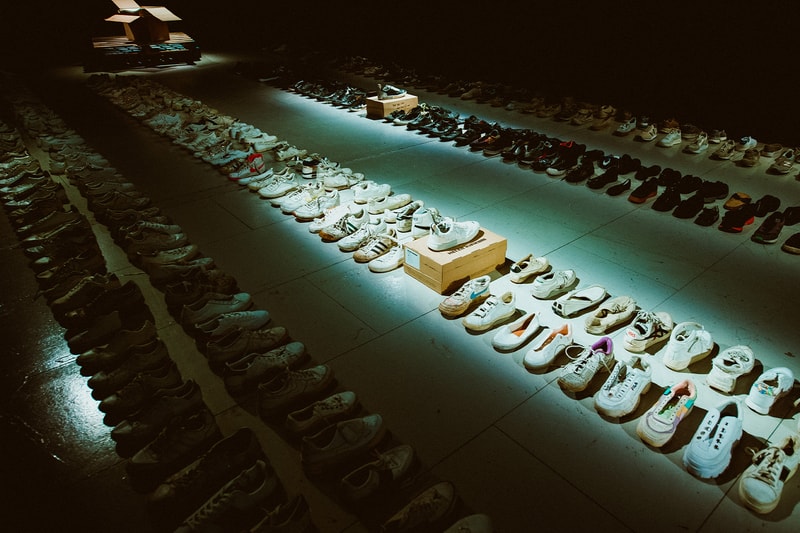 2 of 9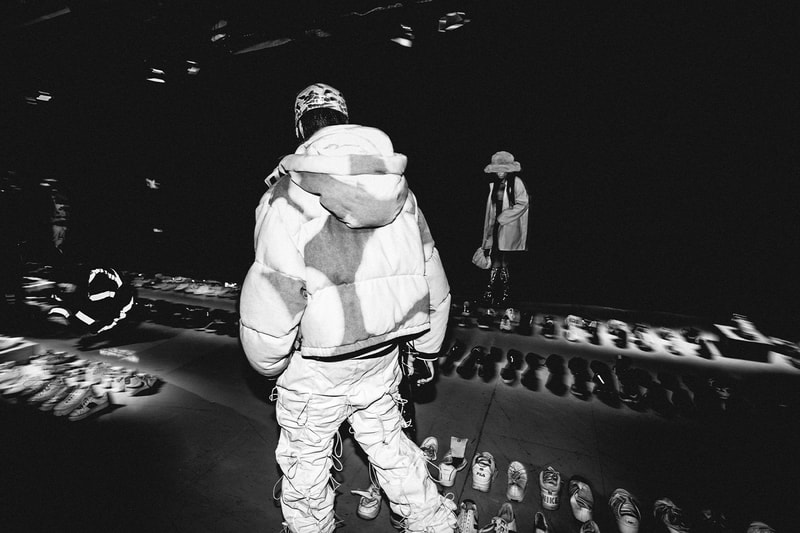 3 of 9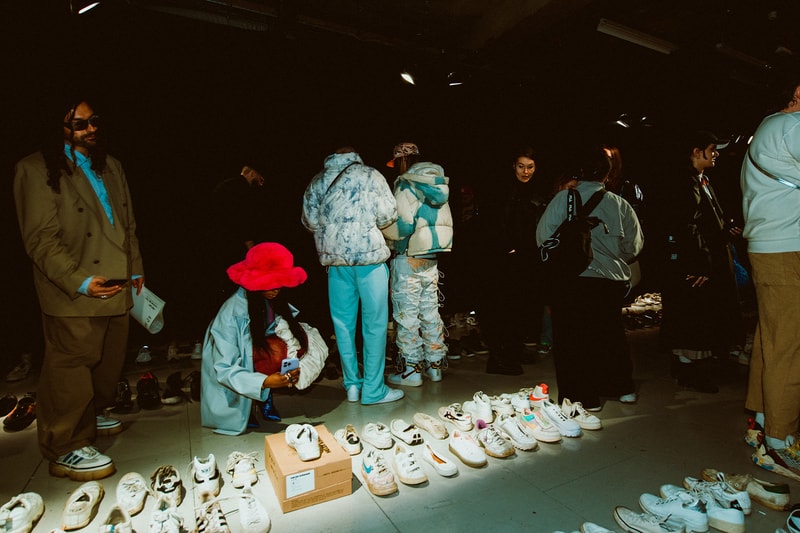 4 of 9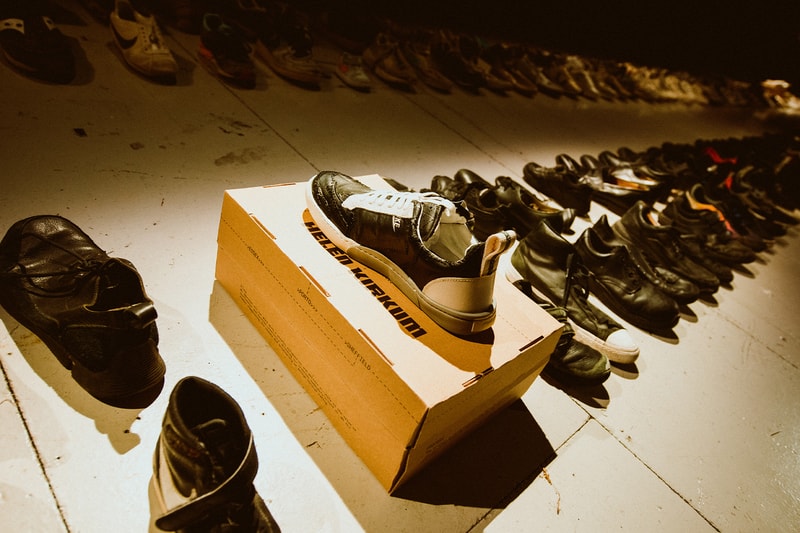 5 of 9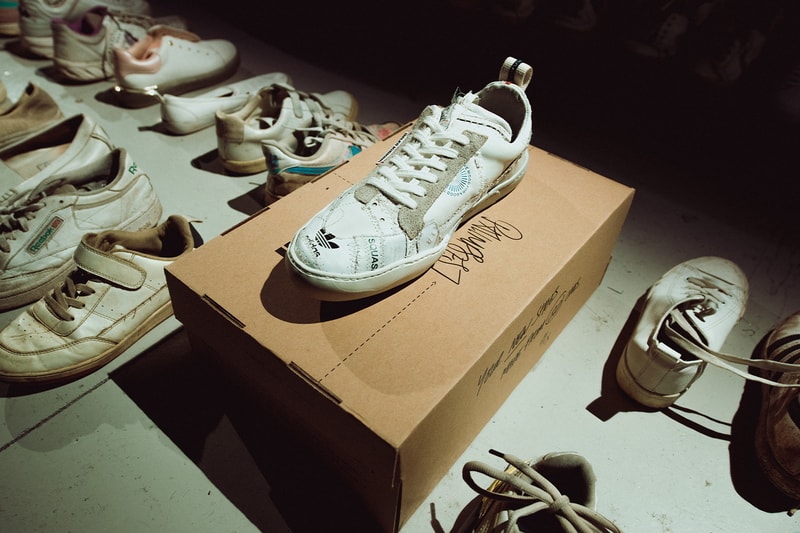 6 of 9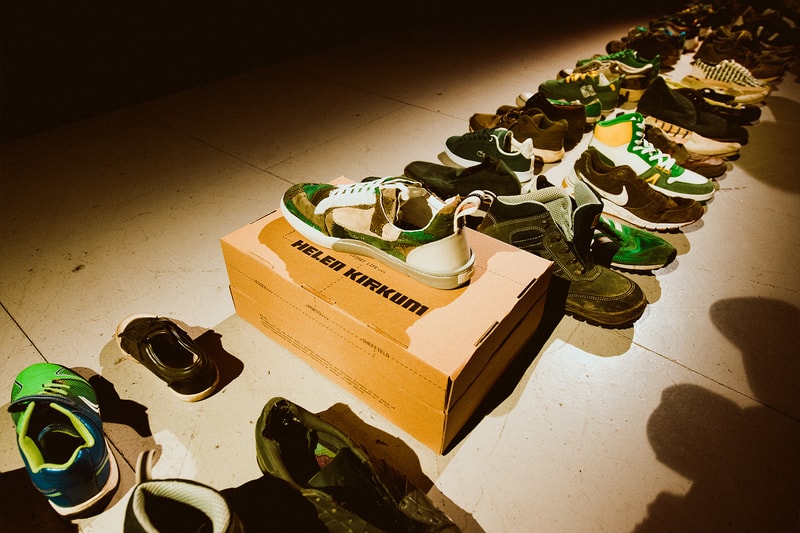 7 of 9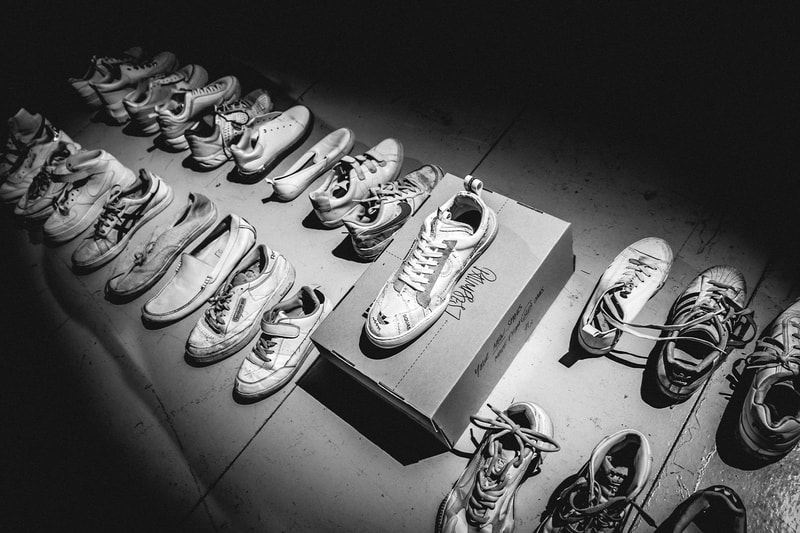 8 of 9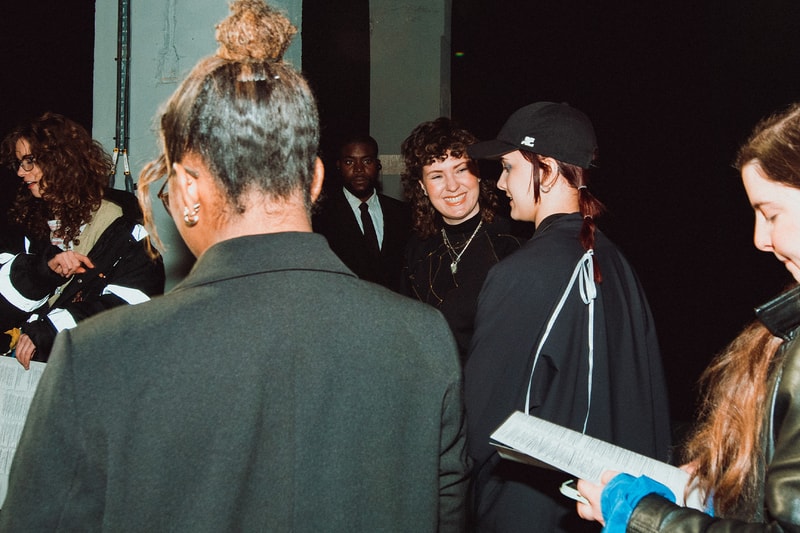 9 of 9
Footwear
Helen Kirkum Rescued 824 Single Discarded Shoes for Her FW23 Showcase
The footwear designer introduced her reworked Palimpsest sneaker in three new colorways.
Helen Kirkum Rescued 824 Single Discarded Shoes for Her FW23 Showcase
The footwear designer introduced her reworked Palimpsest sneaker in three new colorways.
There was a long line to access Helen Kirkum's Fall/Winter 2023 London Fashion Week presentation. The footwear designer, who joined the BFC's NEWGEN cohort last season, did not shy away from taking this as an opportunity to raise awareness of the challenges facing the fashion industry.
Titled "Step Back," the showcase shed light into the label's production process and development of its unique re-worked Palimpsest sneaker – first introduced during the Spring/Summer 2022 schedule. Inside a warehouse-like space and a suspenseful ambiance, Helen Kirkum displayed four twenty-meter rows of single shoes, which will be the raw material for her upcoming drop.
The London-based designer noted: "I wanted guests to feel like they were immersed in the warehouse with us on one of our sneaker-saving excursions and to see the possibilities that I see embedded in the raw materials that are considered waste." Considering fashion week affairs are all about perfectly finished products and gatekeeping the thinking and making, this certainly was a bold move from Helen Kirkum.
In fact, just ten days before her presentation, the creative had a completely different show planned. "It just wasn't sitting right with me. Looking around the studio, I thought it was important to capture what we are confronted with every day and the greater purpose of the brand. The value of our products is in the story, so I wanted to show the beauty, texture and purpose of our sneakers through the raw materials," she added,
And so, to the rhythm of distorted disco tunes and a Dada-esque manifesto, Helen Kirkum delivered a playful and hopeful outlook on a somewhat dystopian atmosphere. The showcase displayed a total of 824 single shoes collected from her biweekly warehouse trips, which would become 137 total Palimpsest pairs for the season.
Guests left the show with a printed manifesto, one including extracts of the designer's candid and honest ramblings demonstrating the continuous parody between sustainability and fashion and her struggles to follow the fast fashion calendar and seasonality. It also included a final note declaring the brand's statement of intent and drive for change.
The three new colorways of the Palimpsest sneaker, "Dusty Stone," "Moss Green" and "Faded Black," starting from £690 (approximately $835 USD), are now available to pre-order via Helen Kirkum's website.
---
Share this article