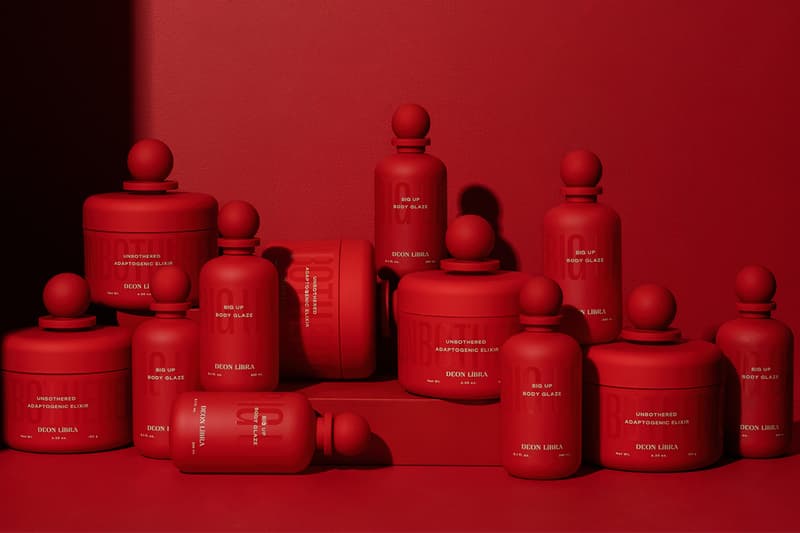 Beauty
EXCLUSIVE: Meet Deon Libra, the Buzzy Black-Owned Brand Dedicated To Disrupting the Wellness Space
The Glossier Grantees that are set on making sure adaptogens are good in any hood.
EXCLUSIVE: Meet Deon Libra, the Buzzy Black-Owned Brand Dedicated To Disrupting the Wellness Space
The Glossier Grantees that are set on making sure adaptogens are good in any hood.
Deon Libra, the wellness and body care brand, knows that the concept around adaptogens is new in the Black beauty space. In mainstream media, our white counterparts are inhaling different pills and potions for skincare, haircare, sex and overall health — making sure to spread the news. However, for Glossier Grantee, co-founder and CEO Devin McGhee, ensuring the hood knew about the benefits of adaptogenic beauty wasn't an option. It was an obligation.
Michelle Obama said that for Black people, specifically Black women, our beauty rituals often stem from the pain and trauma we survive. McGhee knows this story very well as the concept for Deon Libra was born out of the grief of losing her father, who passed from a stress-induced heart attack. Overwhelmed with rightful sadness, she knew she had to find a way to function and pull herself out of her pain — from there, she dived deep into the wellness space, addressing what prematurely took her father away from her and what was at that moment overtaking her: Stress. After discovering adaptogens' rich and potent benefits and how they garner improved sleep and alleviate stress, McGhee and her co-founder and fiancee Brit Kirkland cultivated the Deon Libra Brand.
Deon Libra is one of the 16 original Glossier Grantees from the program's first installment in 2020. McGhee and Kirkland initially received $10,000 USD from Glossier and funded the brand from other investors, family and friends. The brand launched with "Big Up" Body Glaze ($63 USD), an adaptogen-based oil body serum and the adaptogenic powder "Unbothered" Elixir ($54 USD), which is currently sold out due to its popular demand. Standing out with chic, top-shelf-worthy red packaging, the DTC brand is forcasting $865,000 USD in sales from its first full year.
The Black-Owned brand Deon Libra is without a doubt single-handedly disputing the wellness space as we know it and ensuring that adaptogenic knowledge is familiar, accessible and available to all. While the brand is expected to stock its "Unbothered" Elixir powder soon, you can still show your love and support by purchasing the "Big Up" Body Glaze serum on its website.
---
Share this article