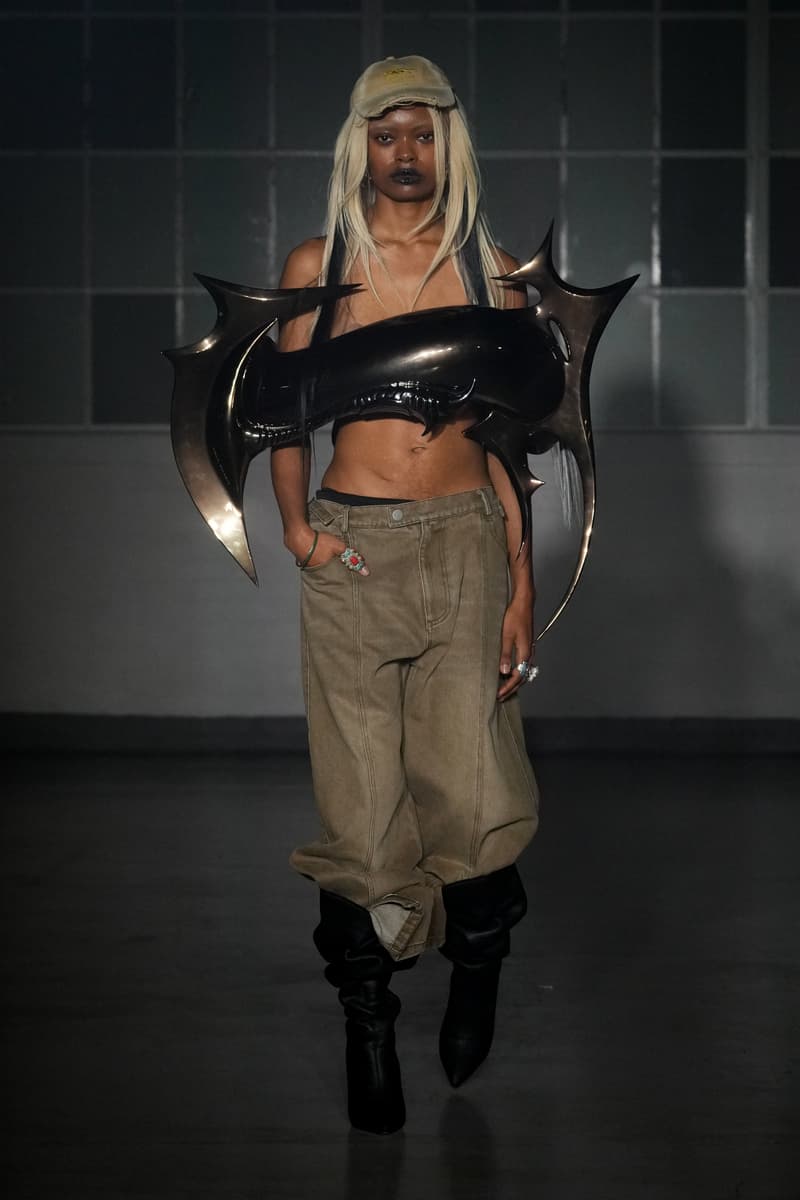 1 of 31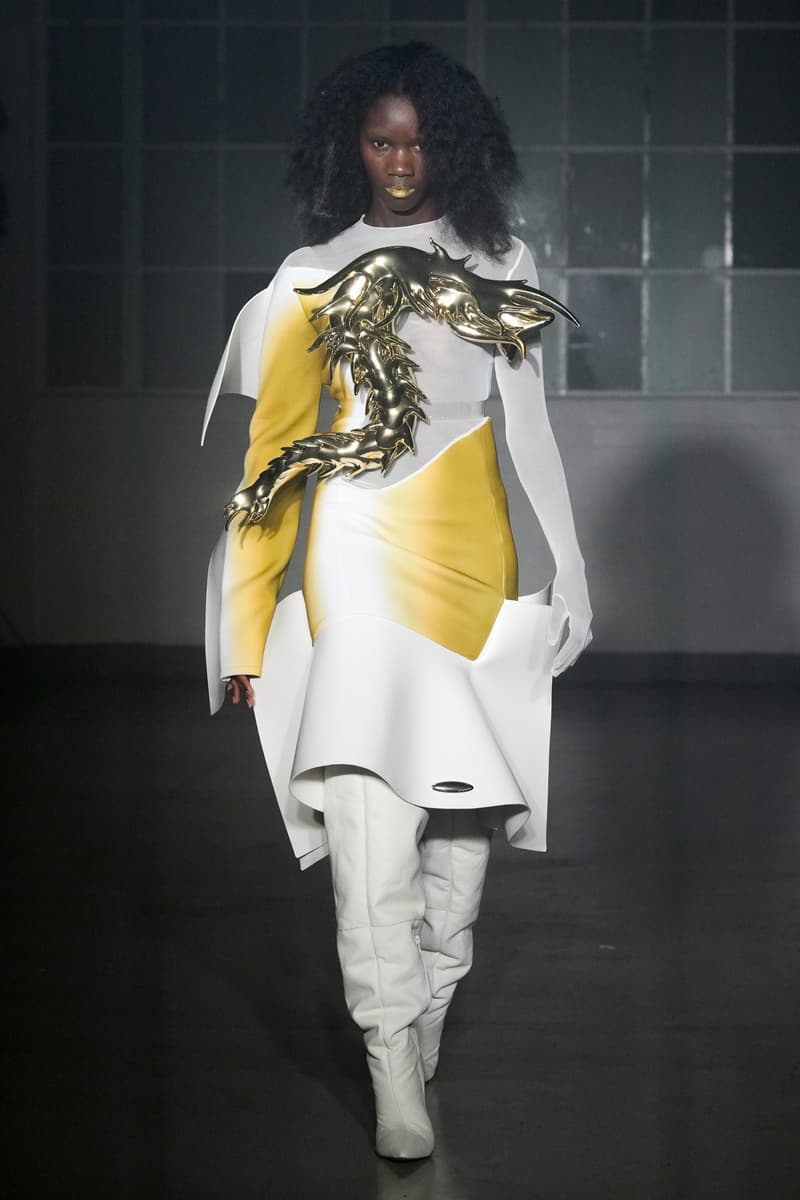 2 of 31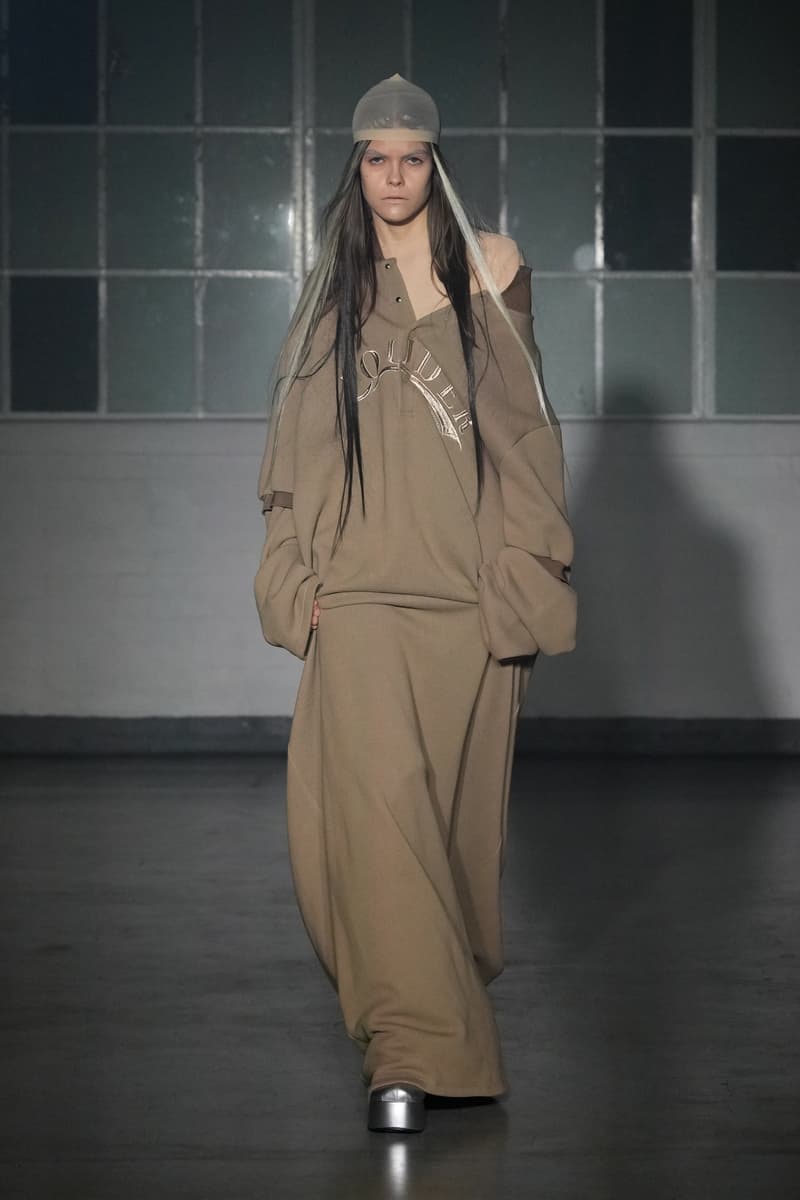 3 of 31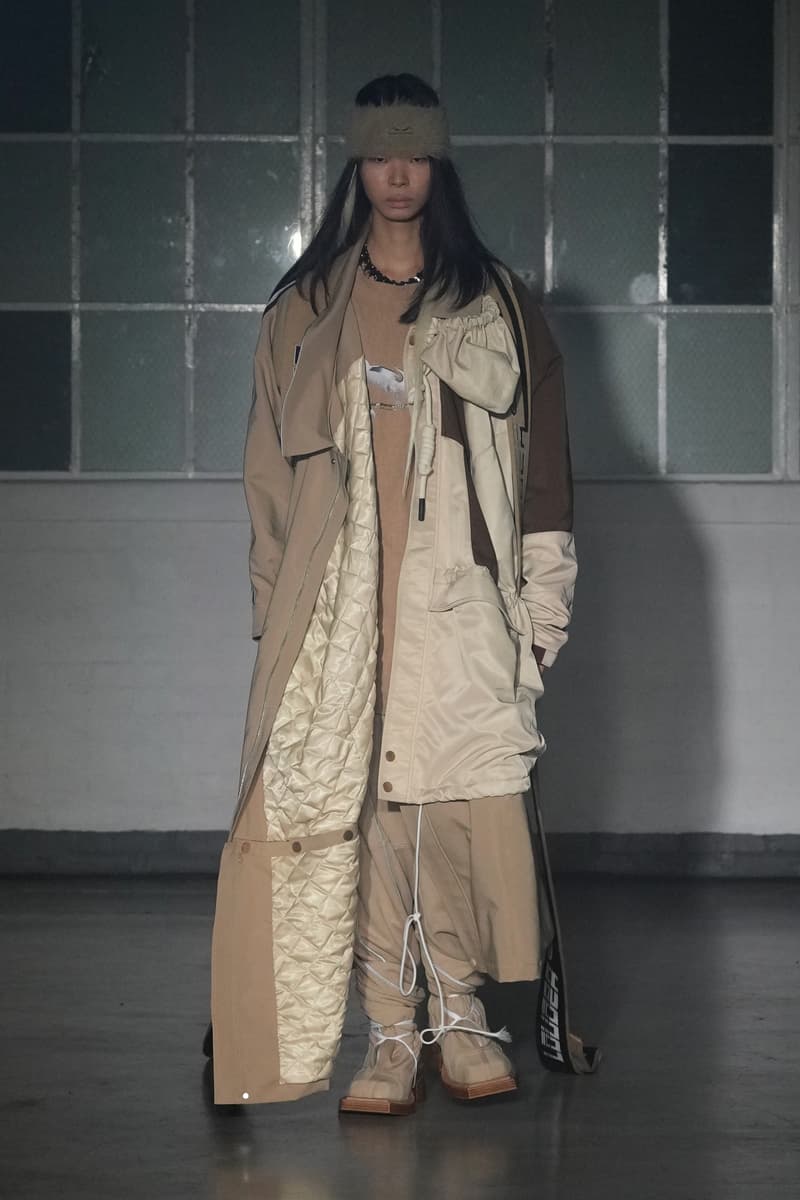 4 of 31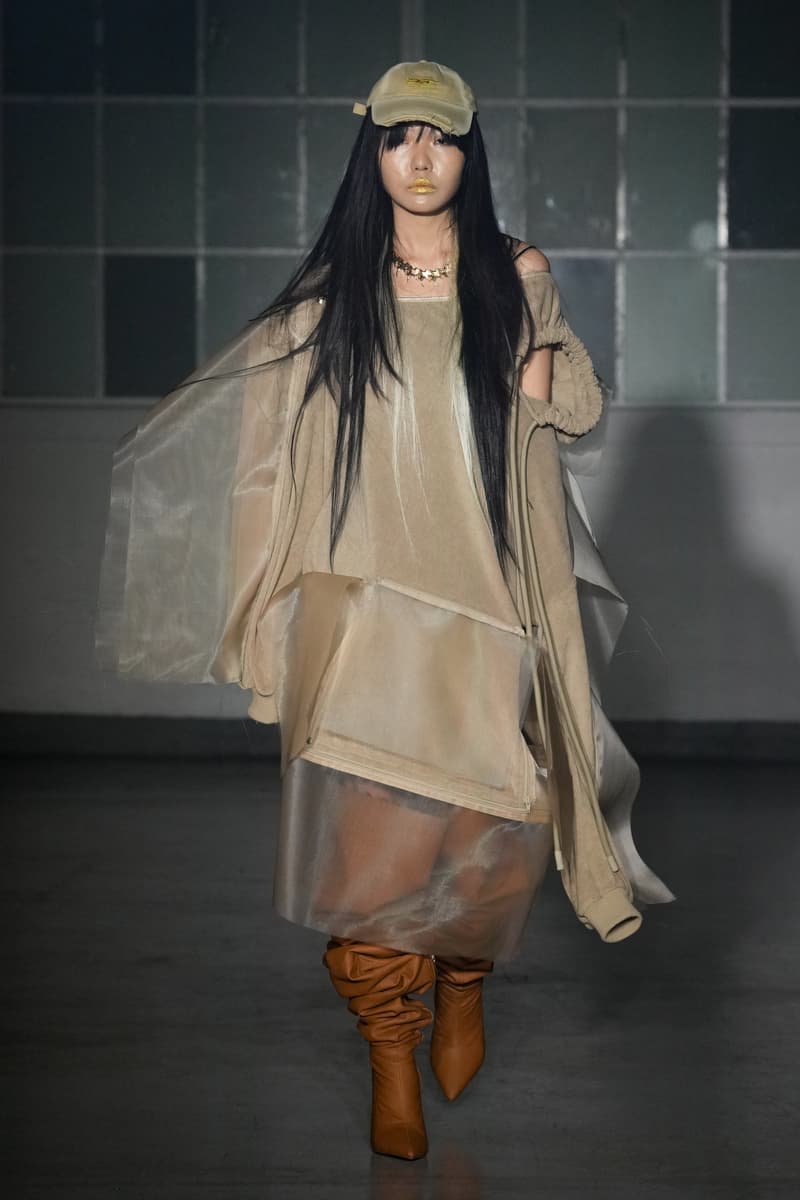 5 of 31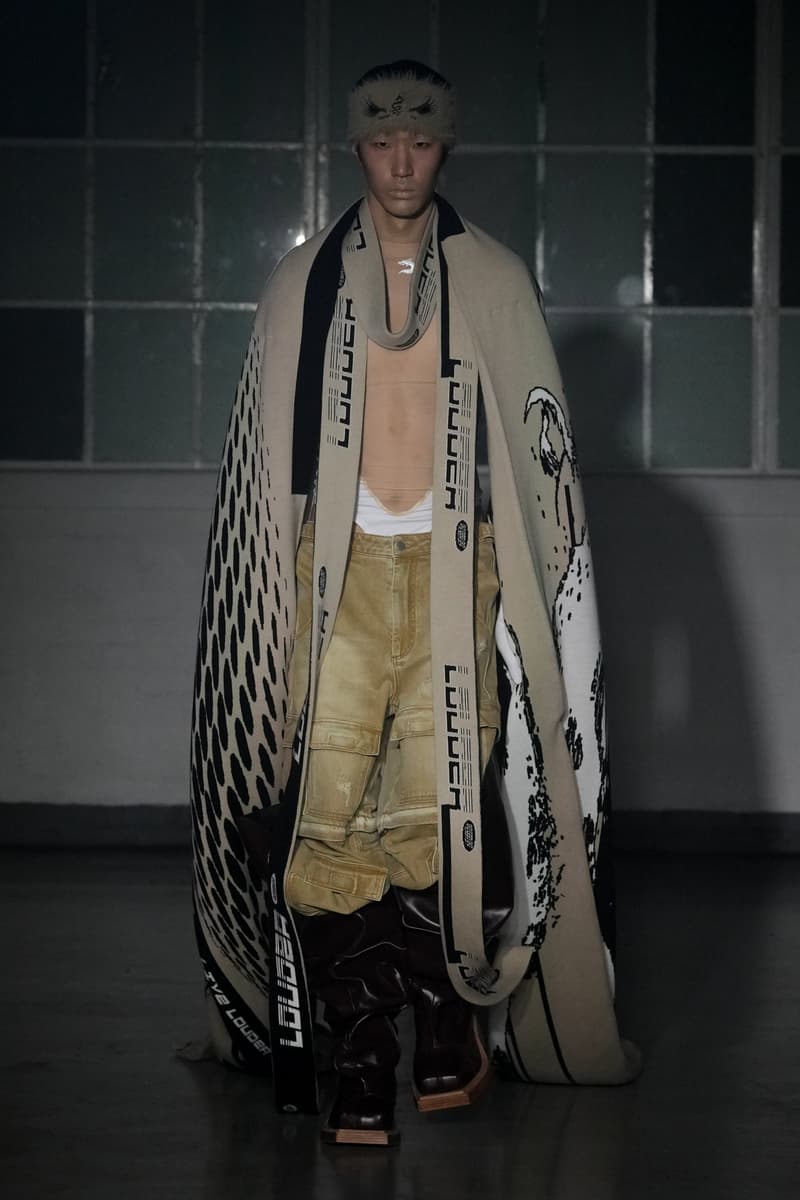 6 of 31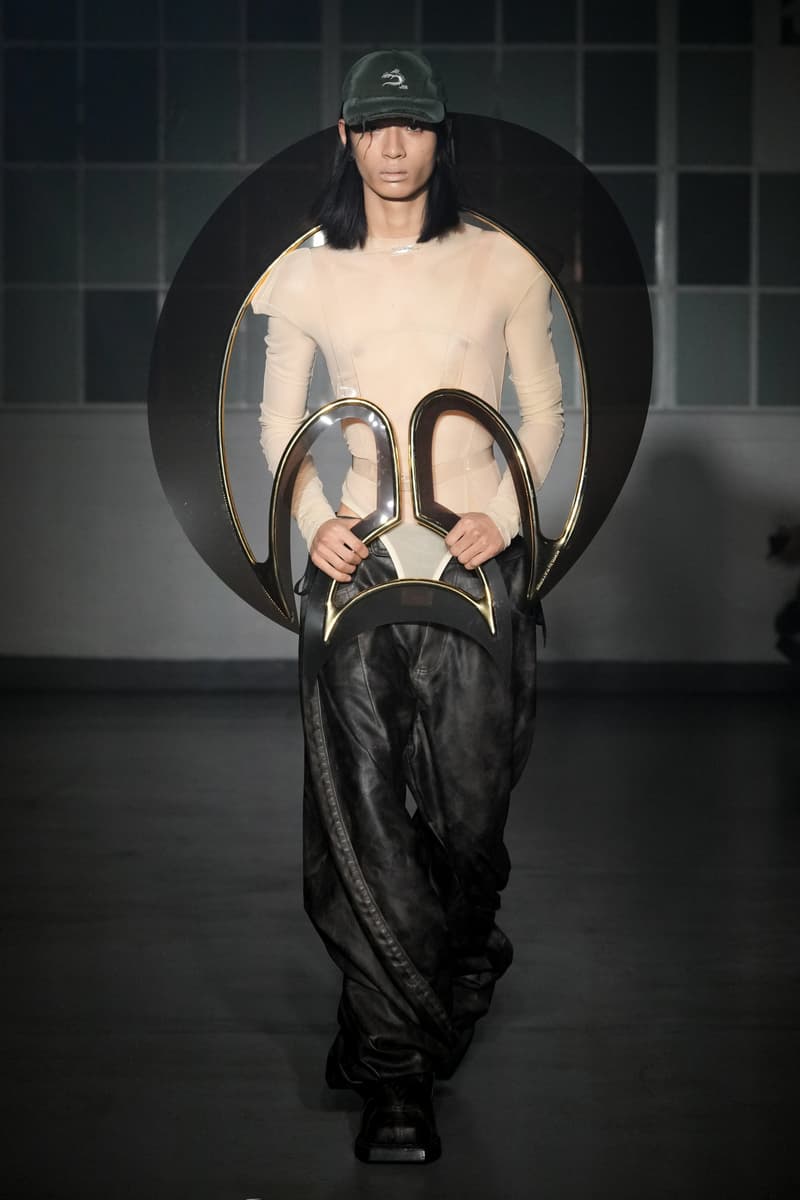 7 of 31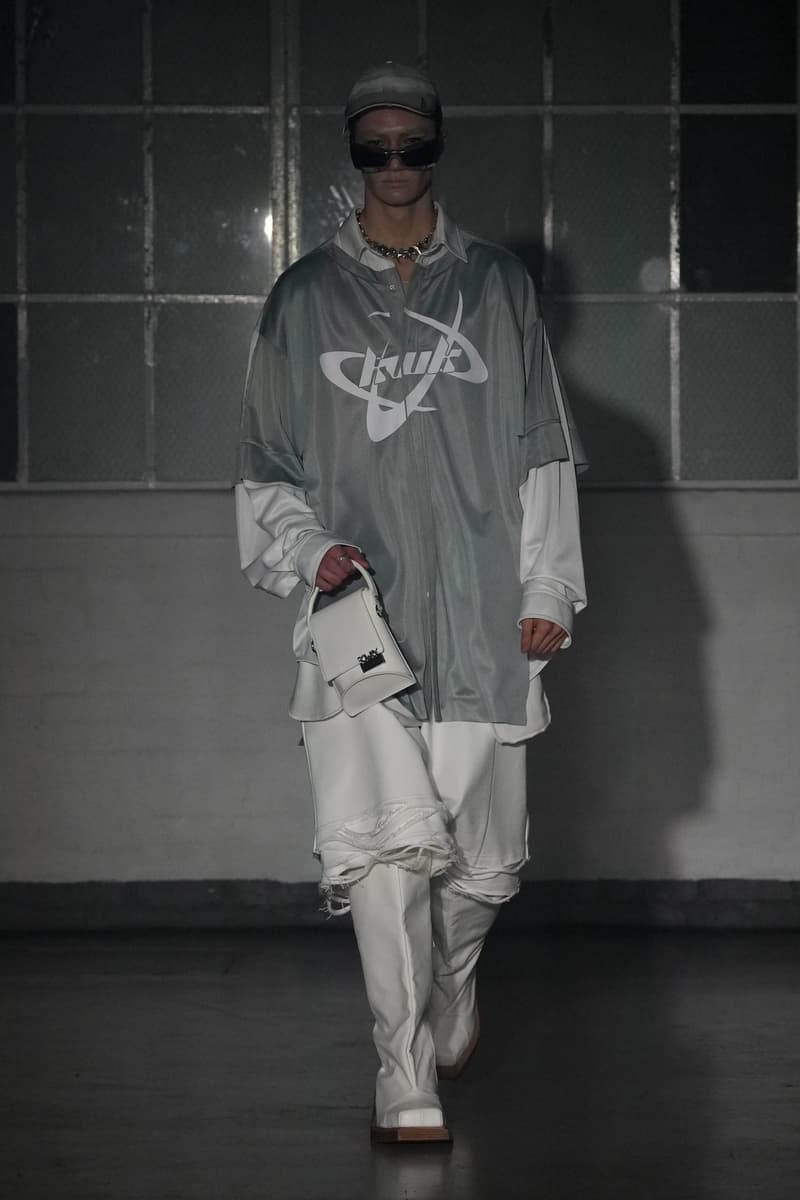 8 of 31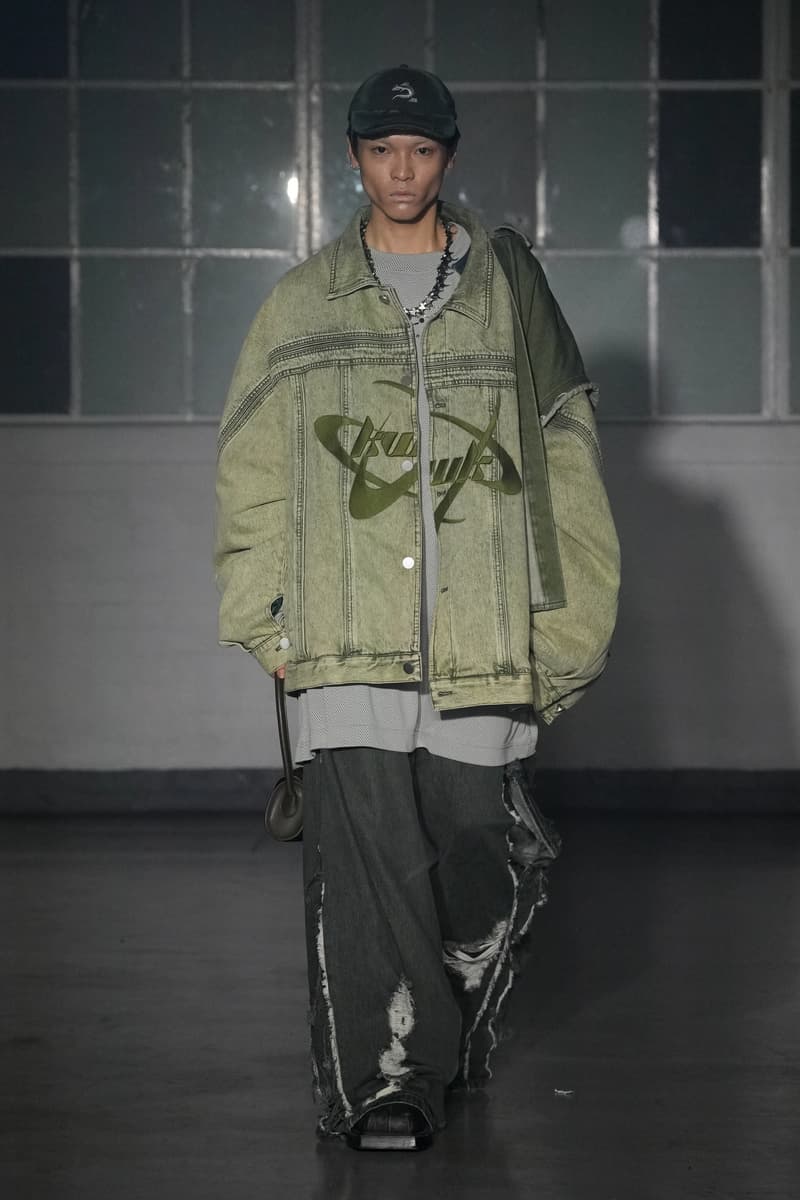 9 of 31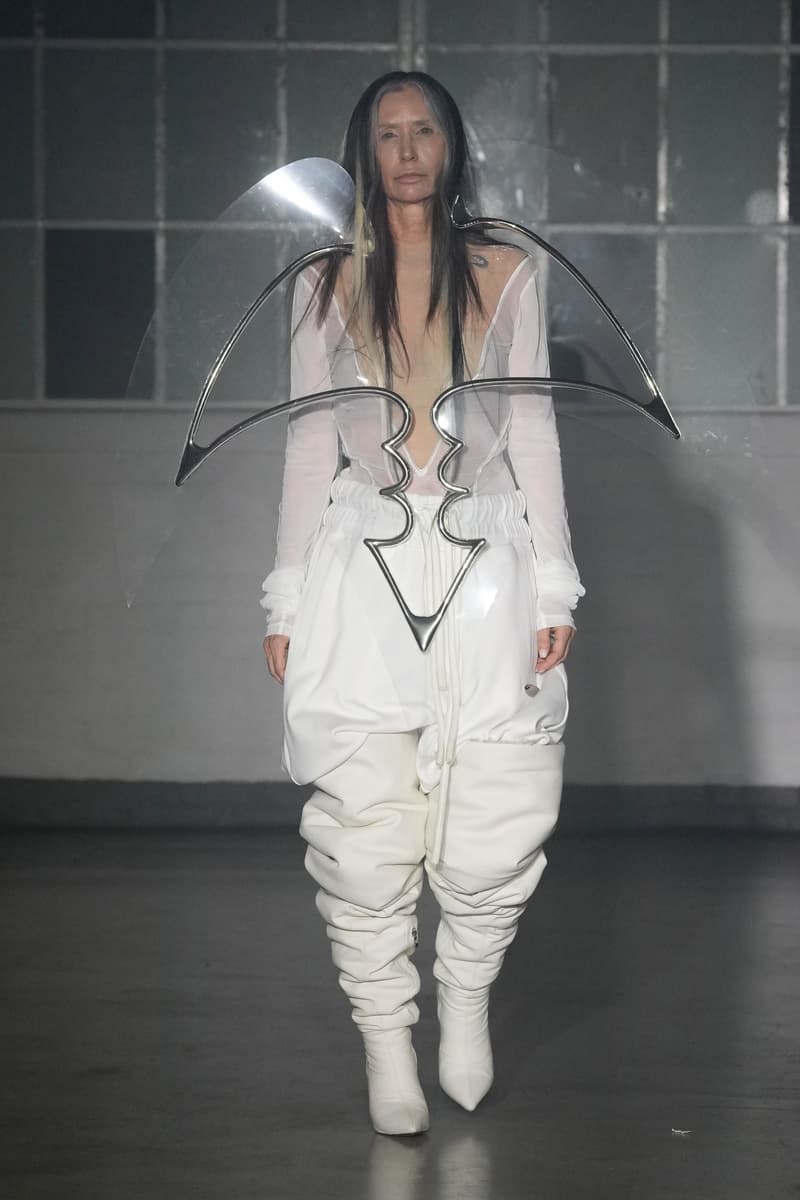 10 of 31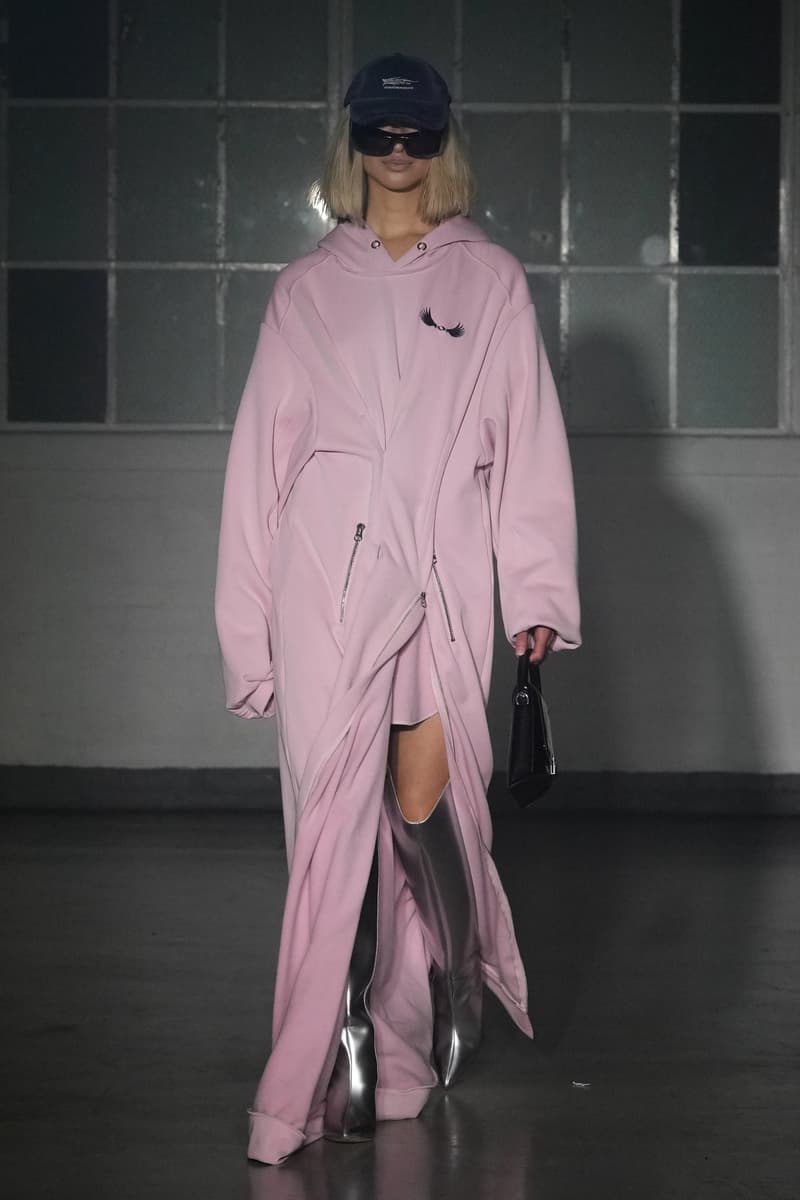 11 of 31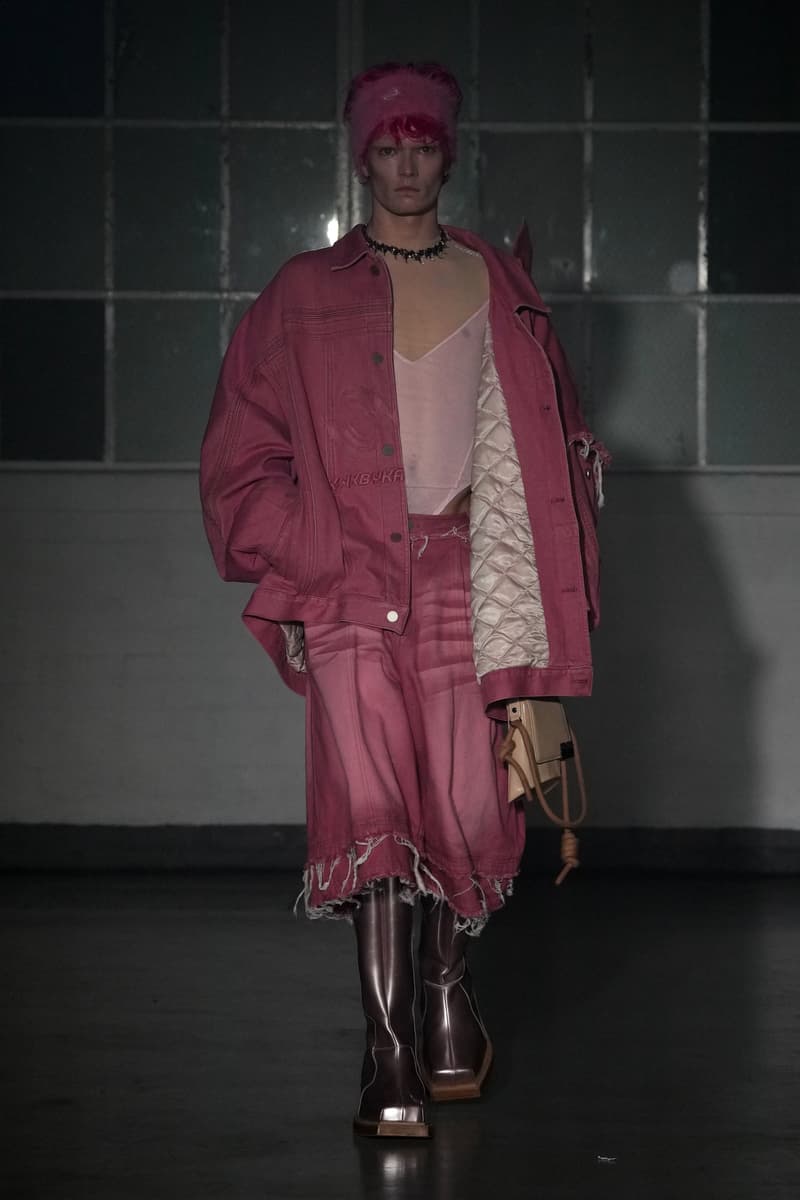 12 of 31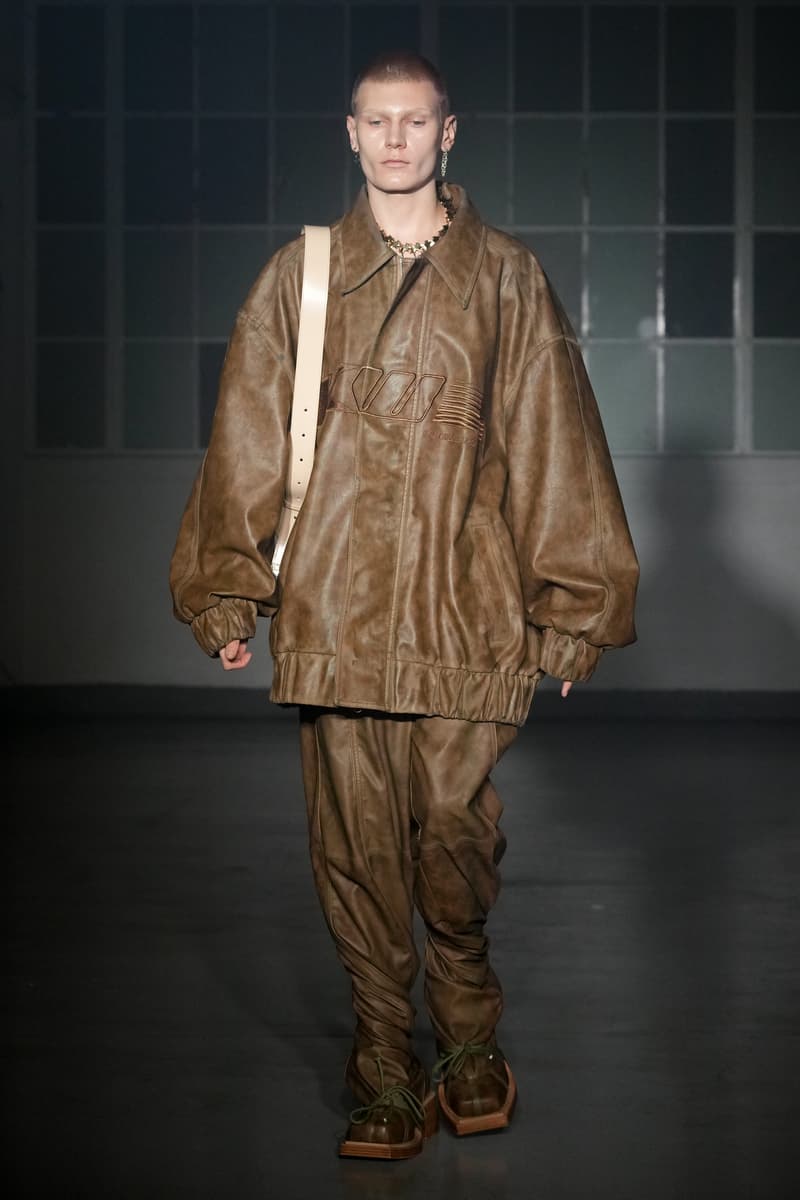 13 of 31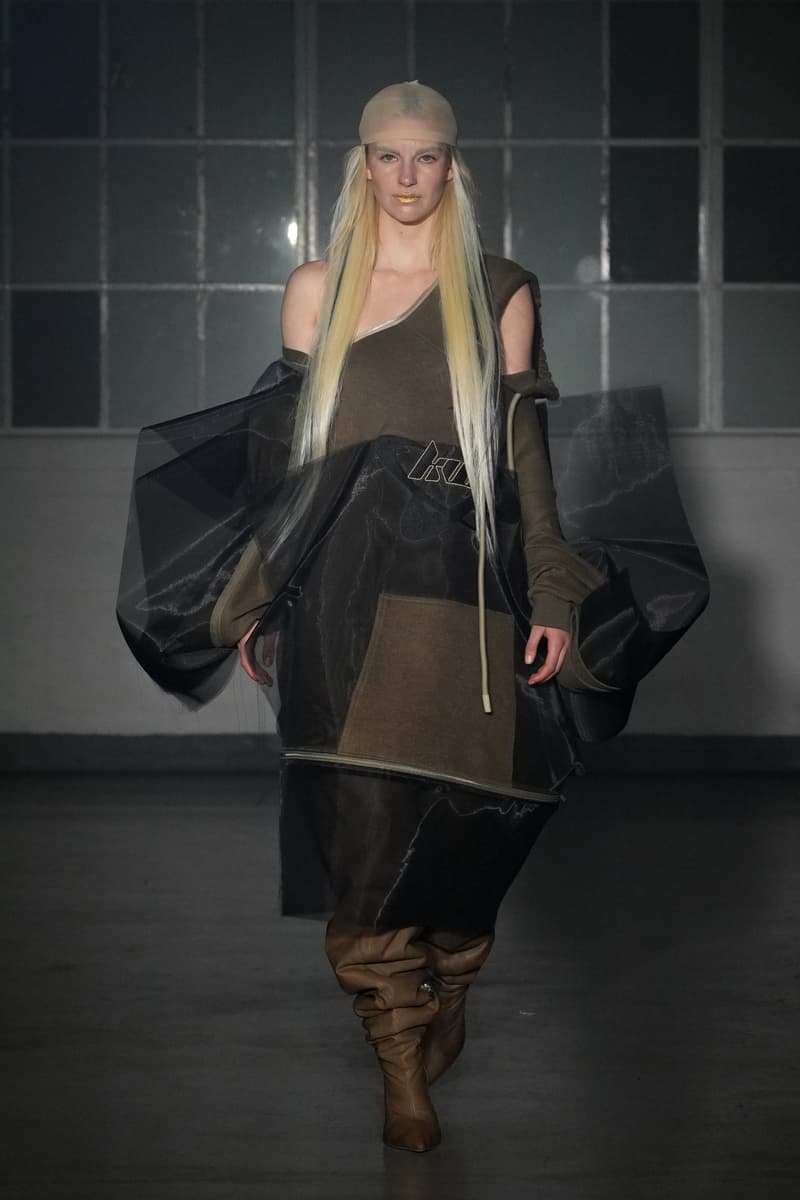 14 of 31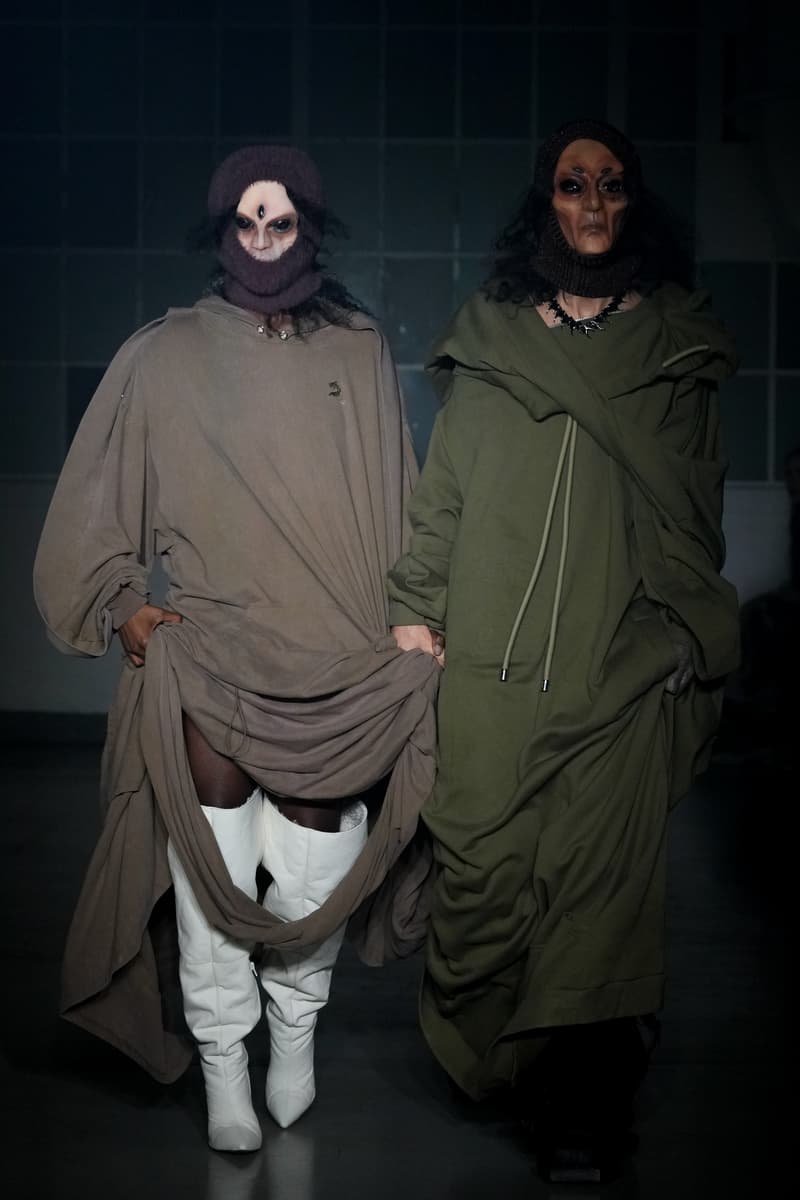 15 of 31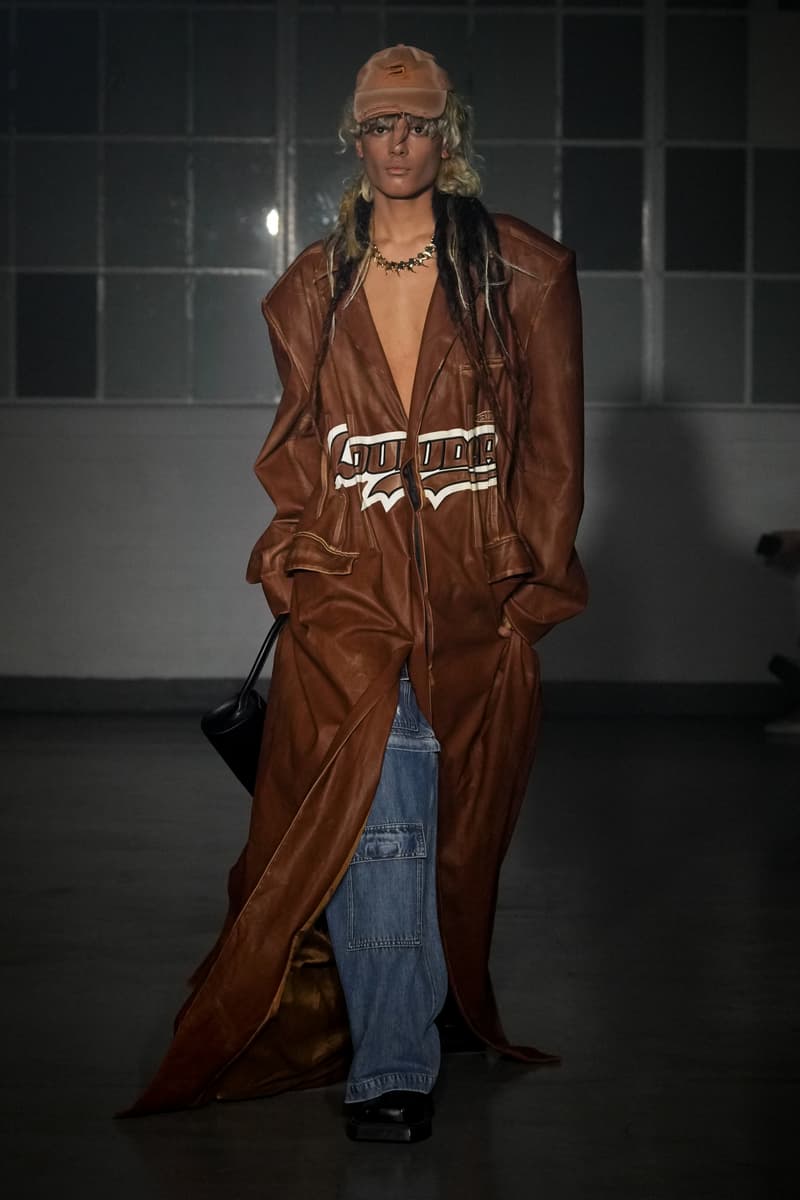 16 of 31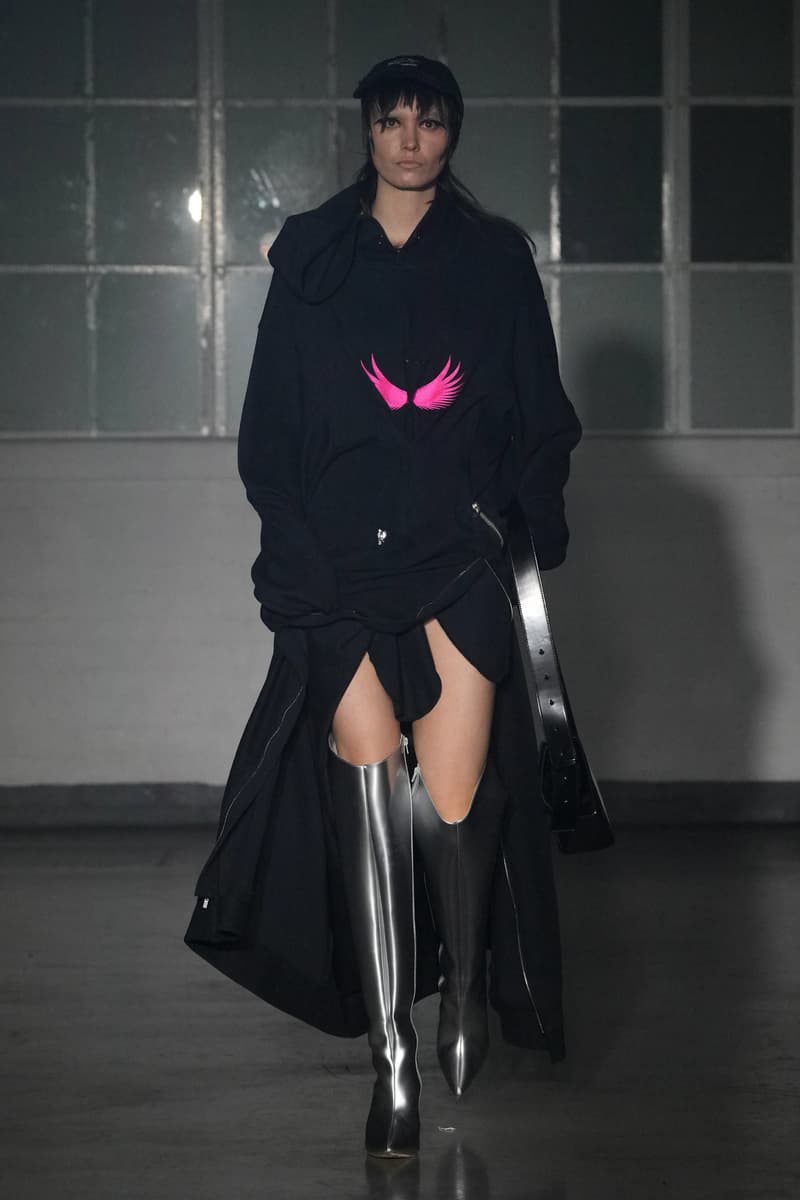 17 of 31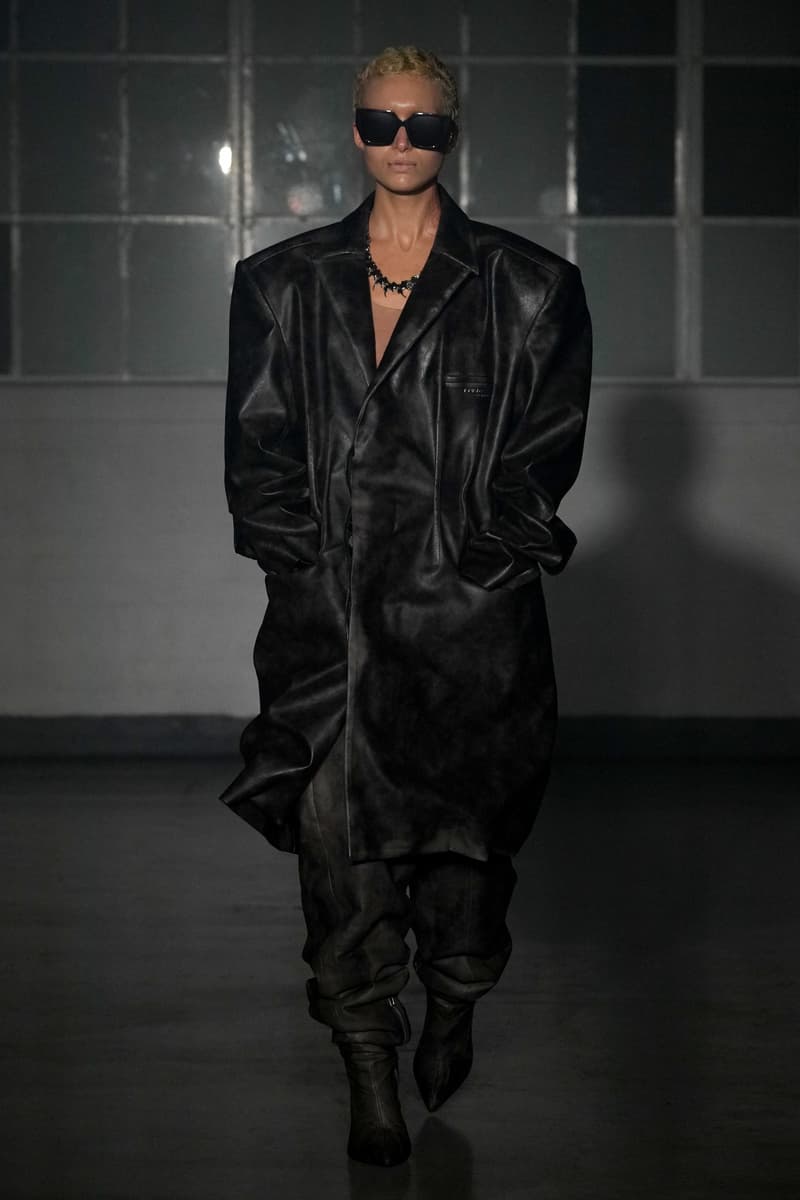 18 of 31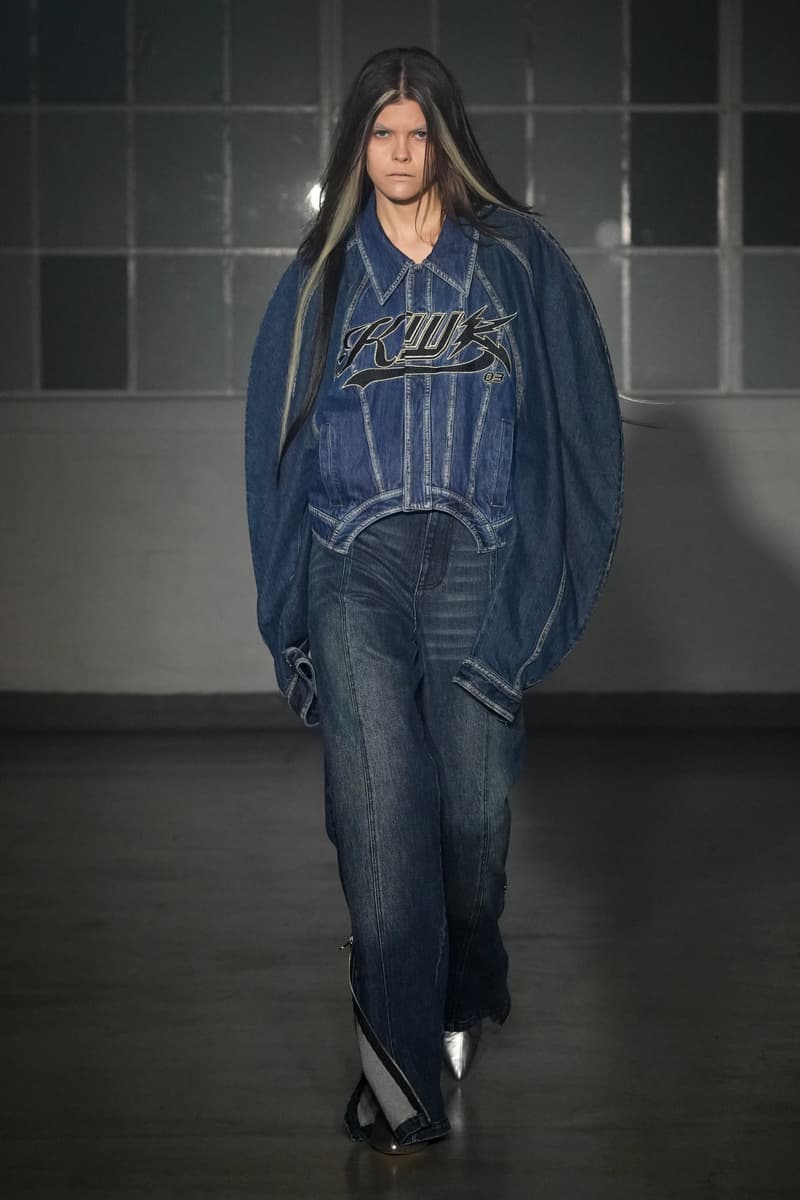 19 of 31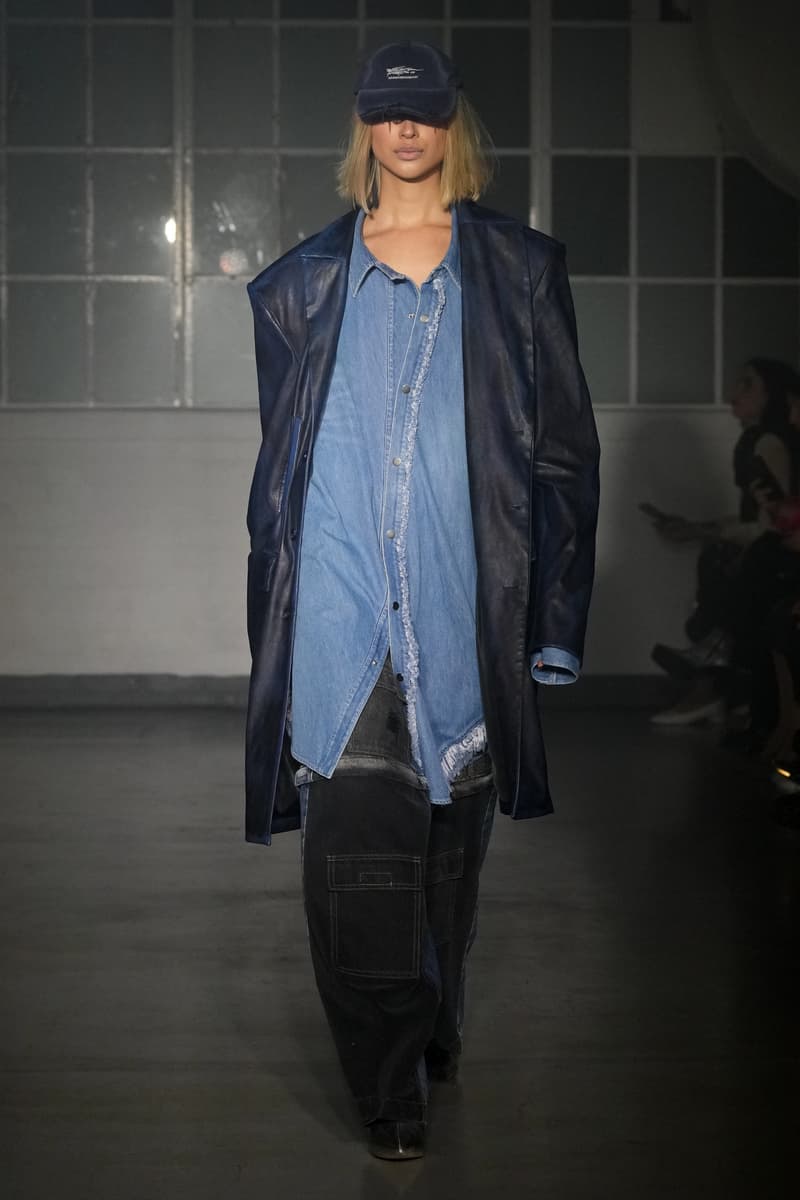 20 of 31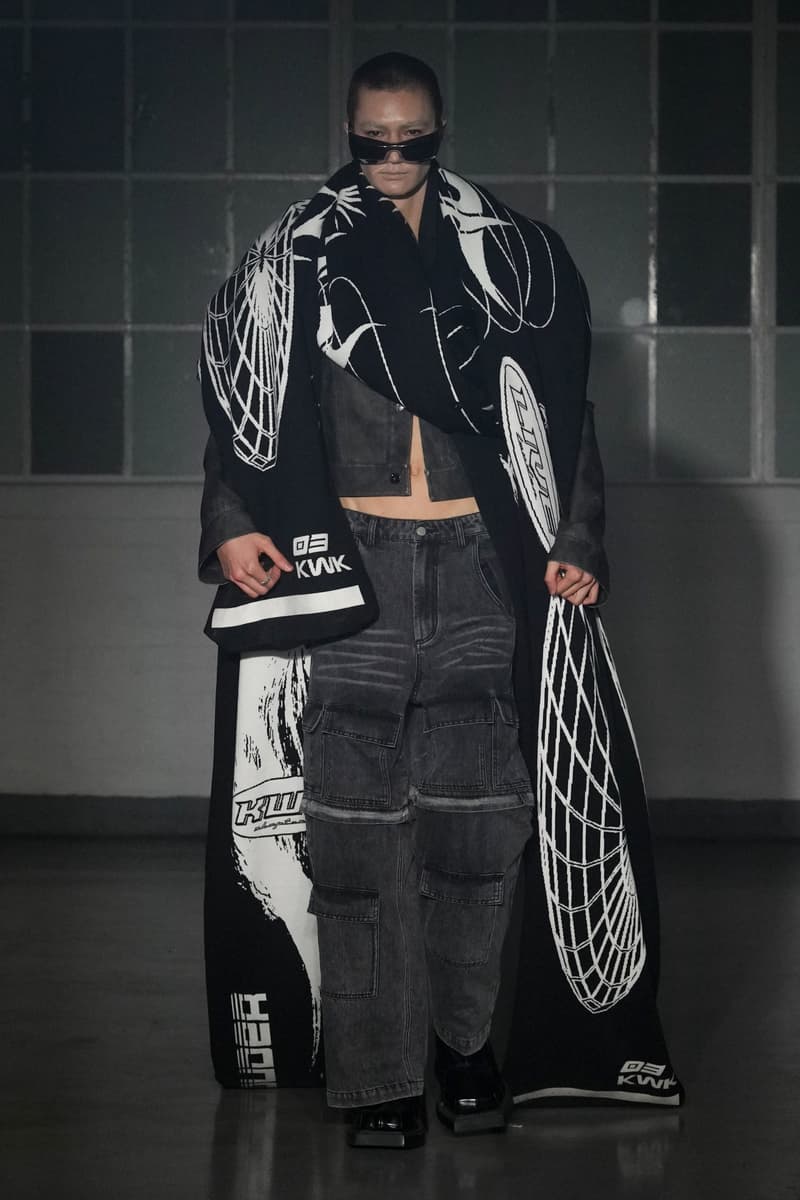 21 of 31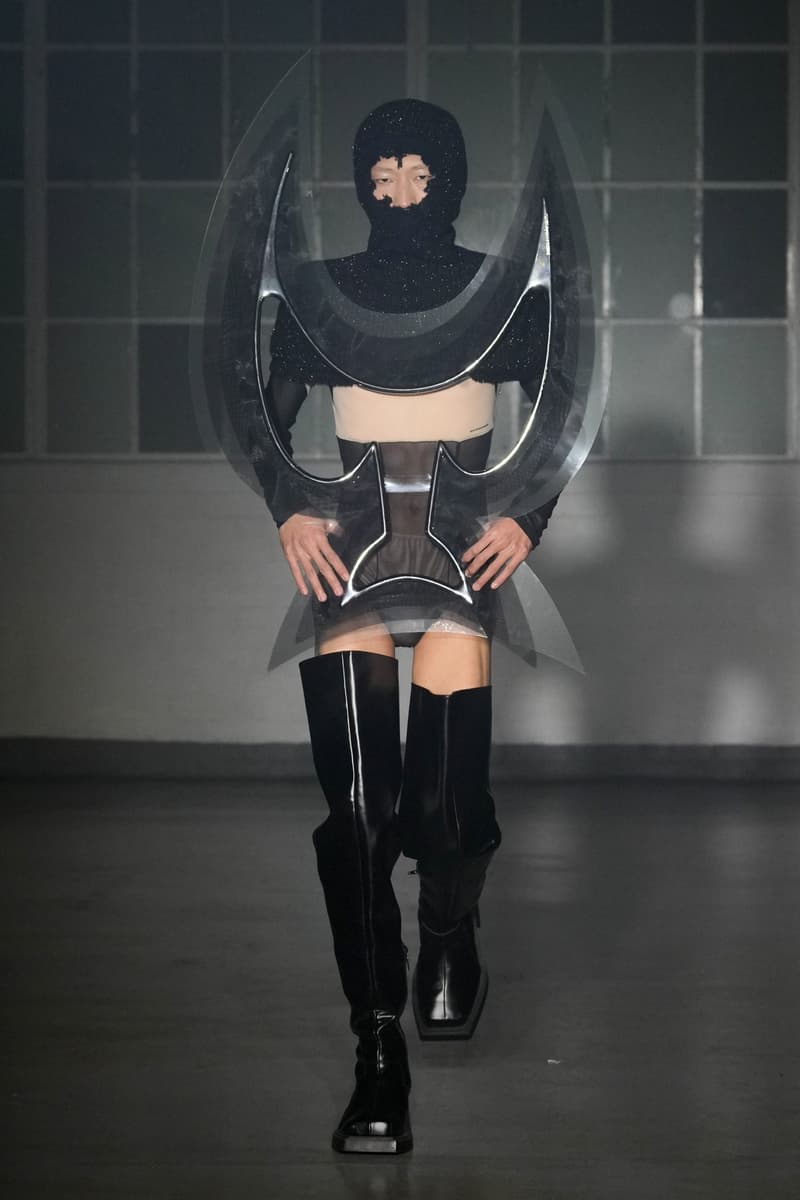 22 of 31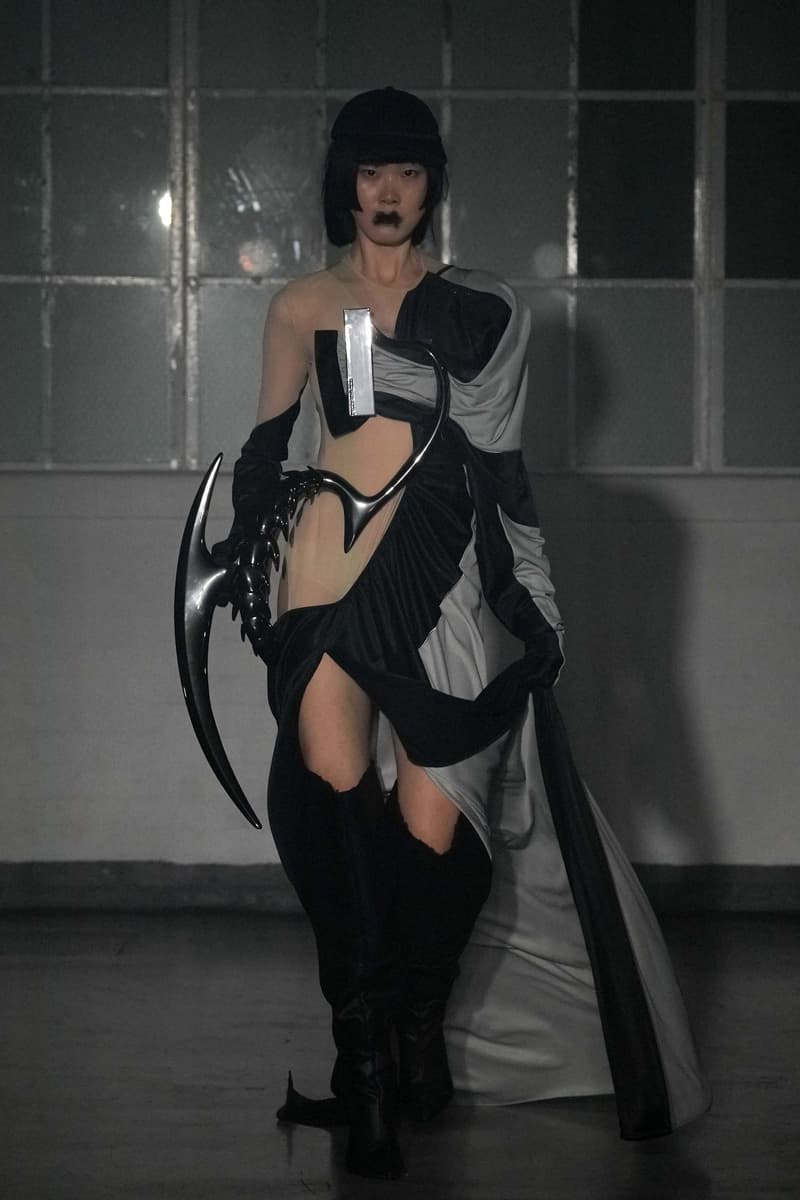 23 of 31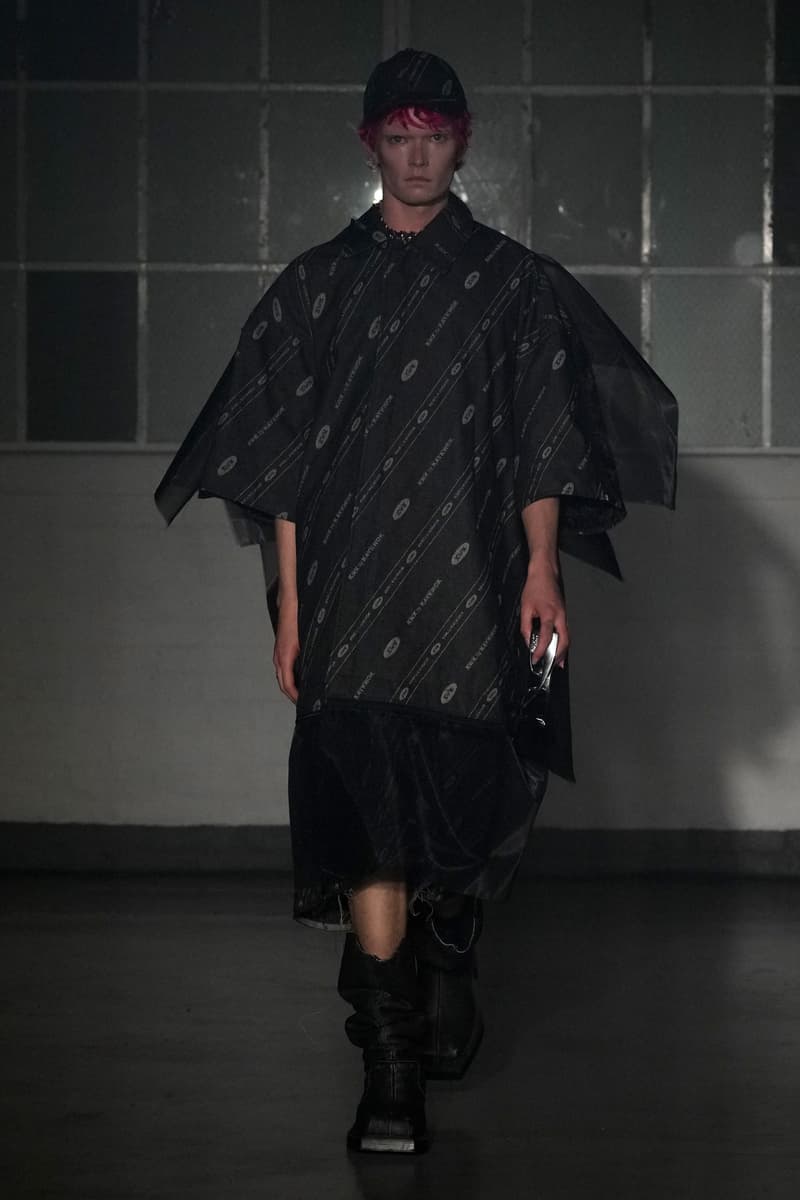 24 of 31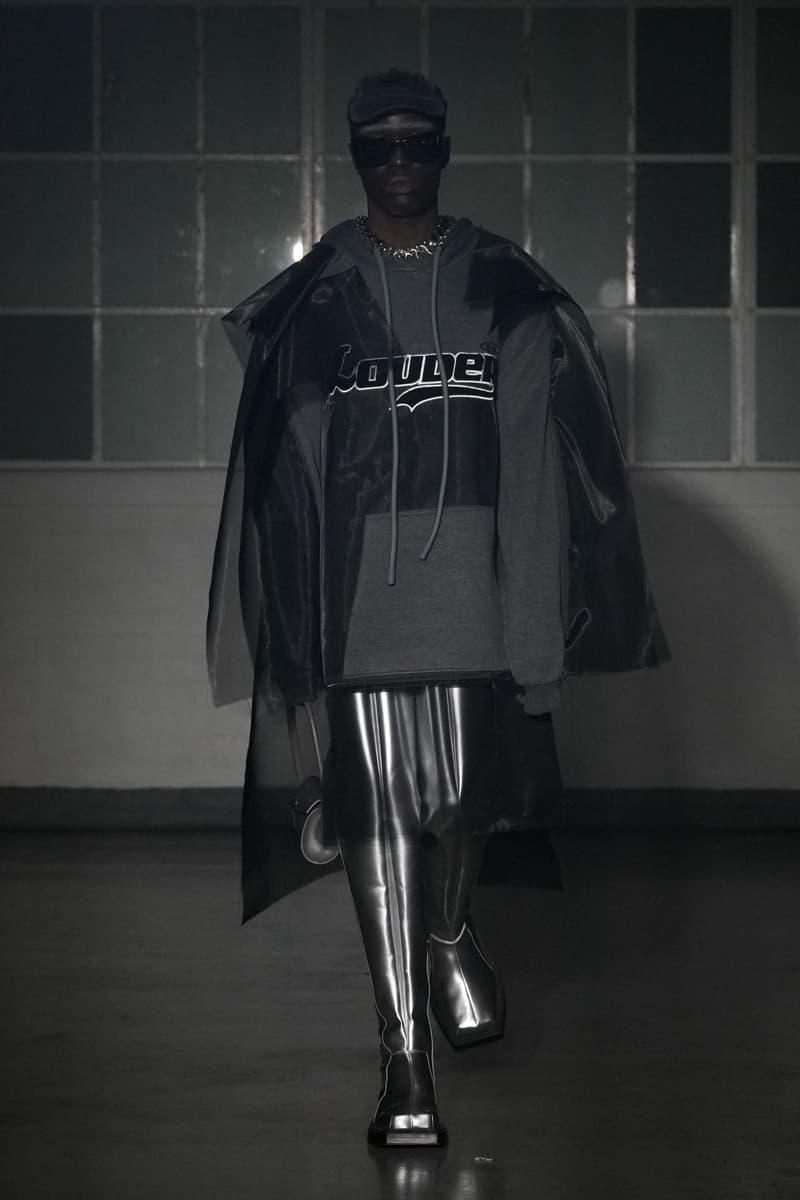 25 of 31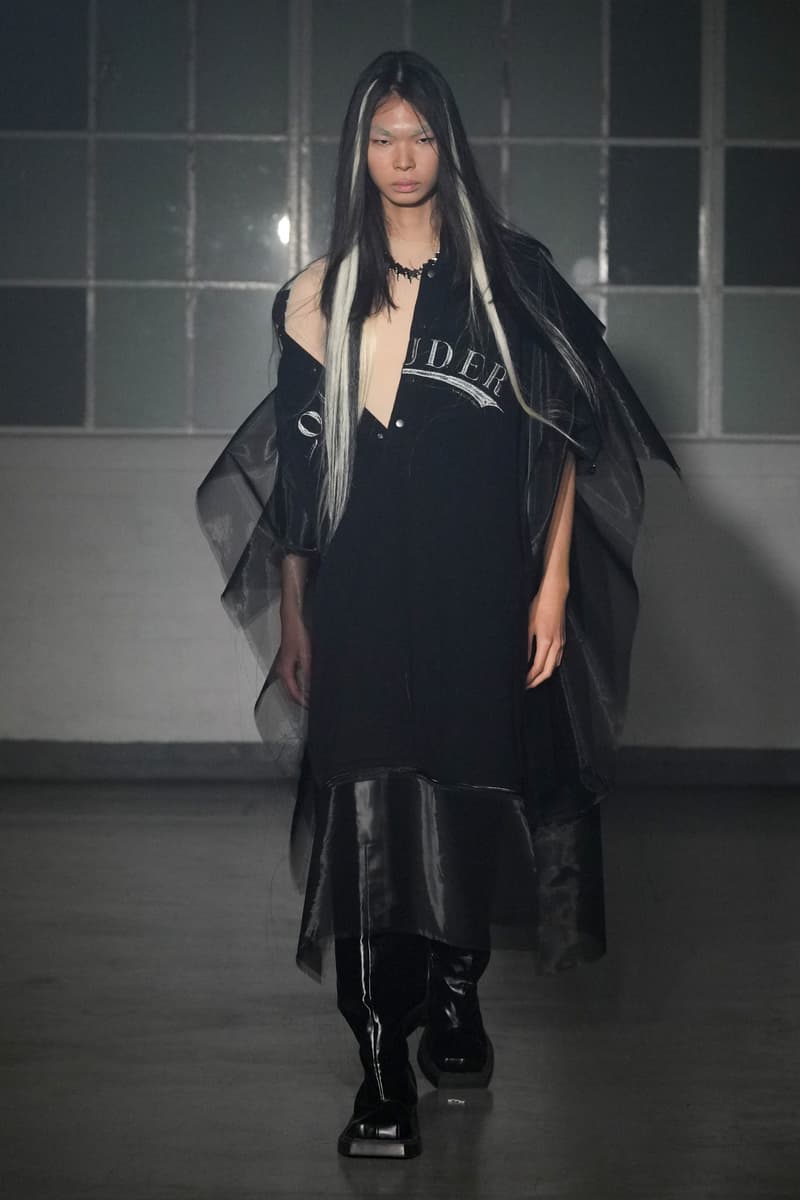 26 of 31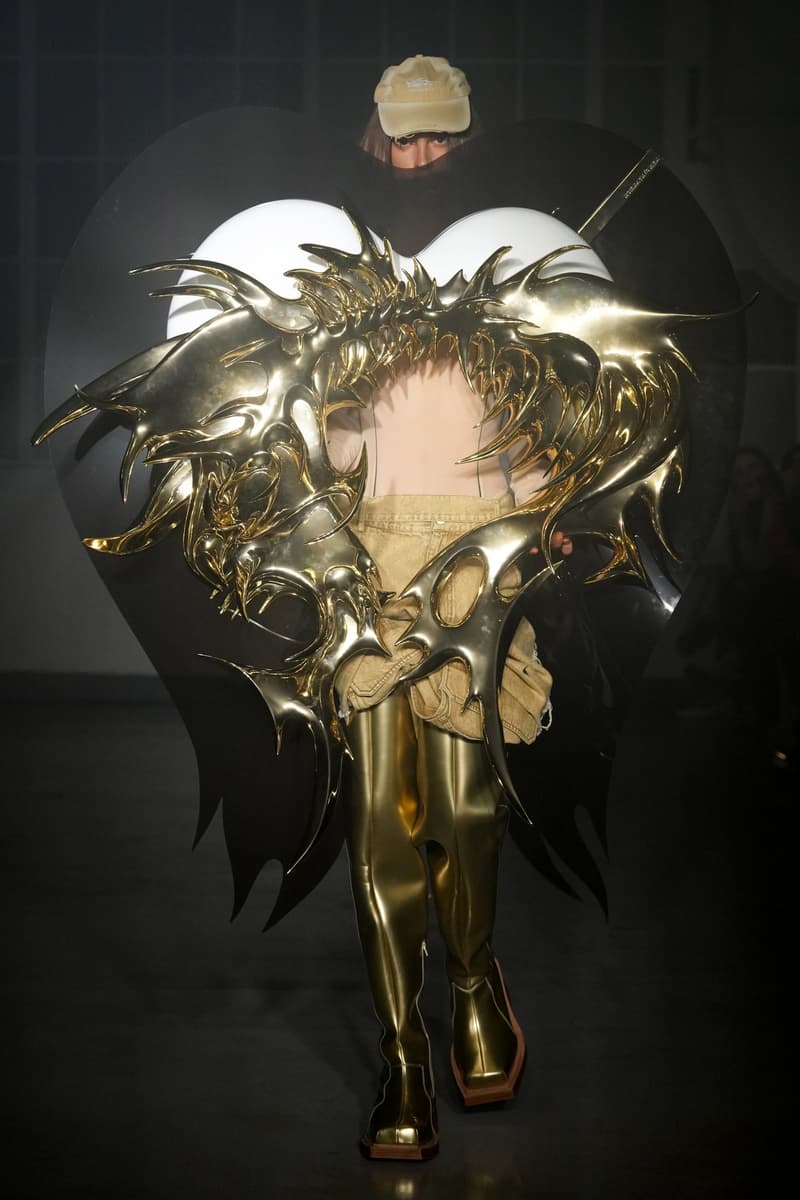 27 of 31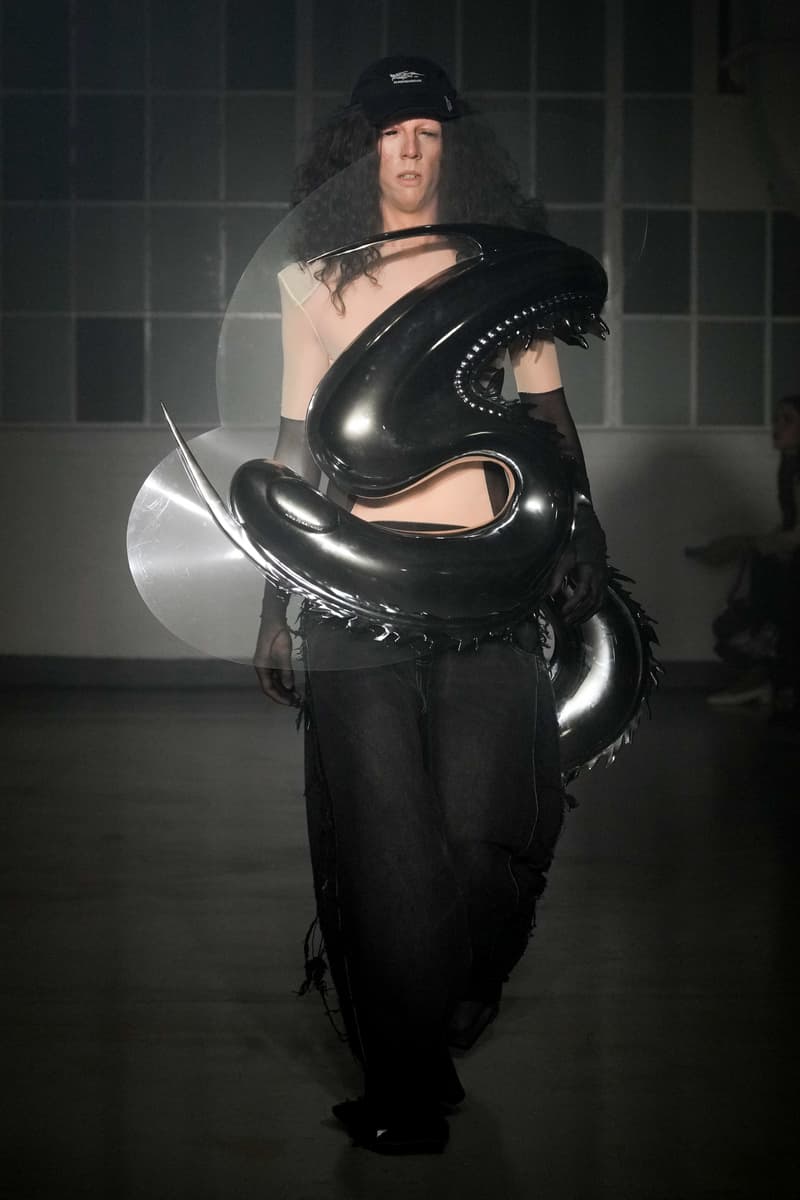 28 of 31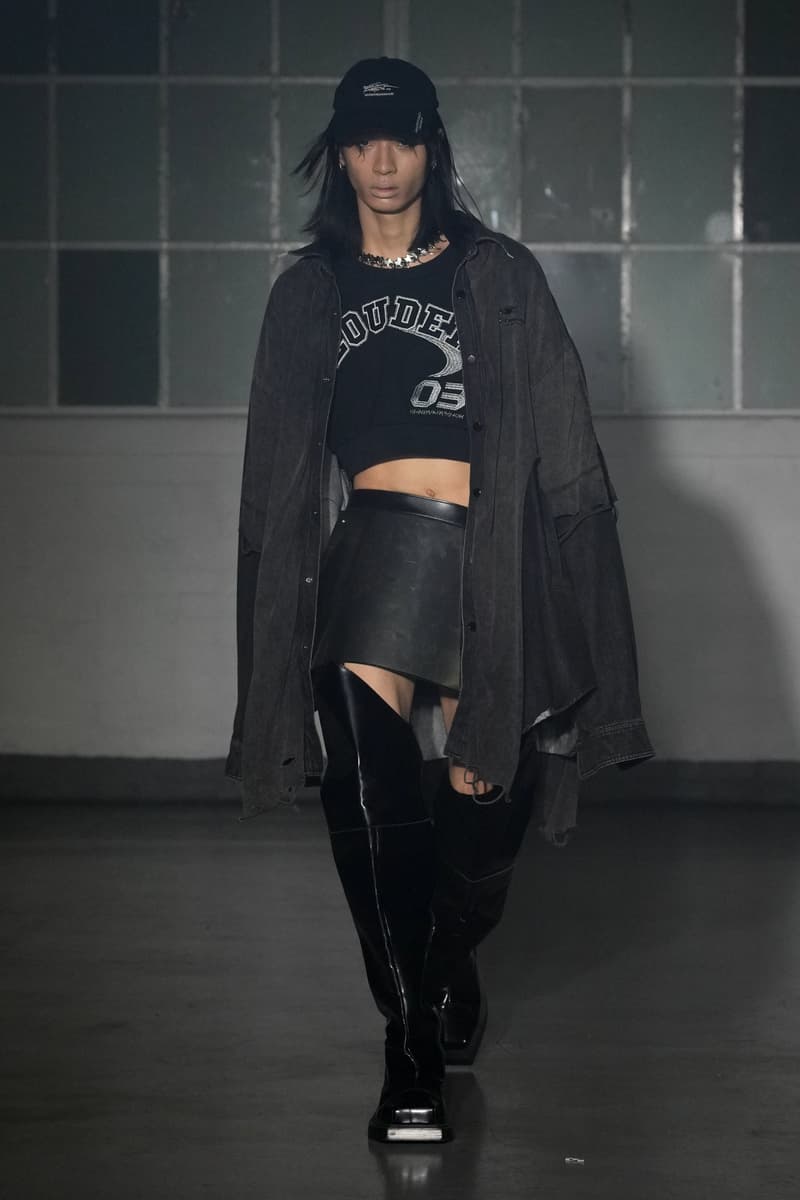 29 of 31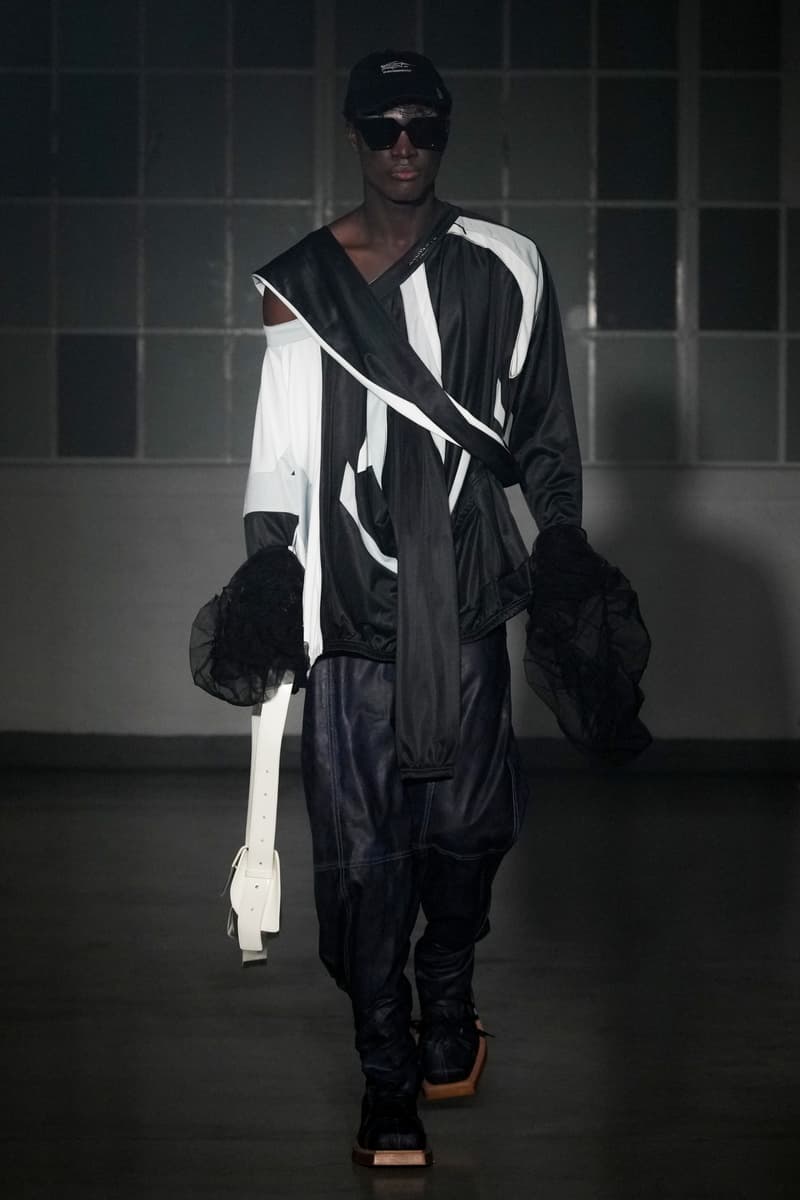 30 of 31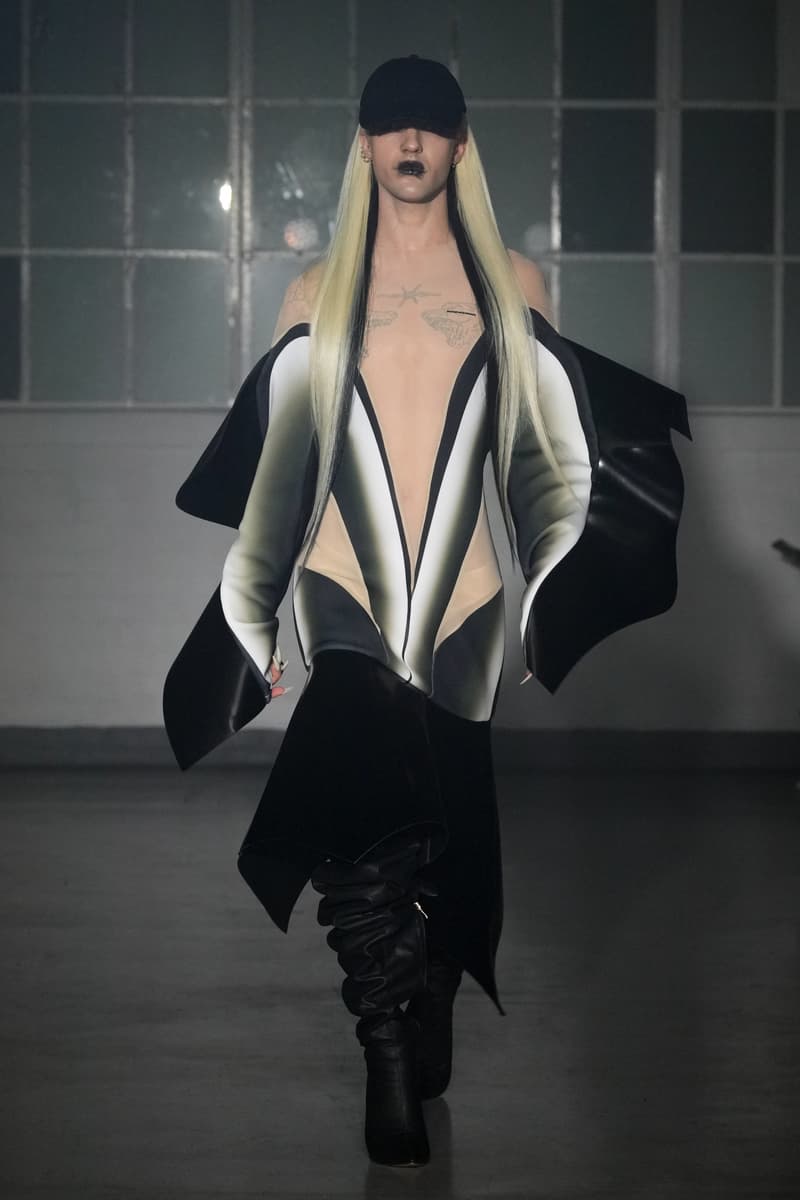 31 of 31
Fashion
INTERVIEW: KWK by Kay Kwok Looks to the Year 2100 to Design for Today
The FW23 showcase features chrome body extension, AI-generated sounds and a special appearance from Fecal Matter.
INTERVIEW: KWK by Kay Kwok Looks to the Year 2100 to Design for Today
The FW23 showcase features chrome body extension, AI-generated sounds and a special appearance from Fecal Matter.
To celebrate its tenth anniversary under Kay Kwok, the Shanghai-based brand returns to London Fashion Week with new age-confidence. For its Fall/Winter 2023 showcase KWK by Kay Kwok transports us to a destination not yet written through metallic accessories that extend the human form.
The collection is based on a storyline set in the year 2100, following an avatar protagonist named LALA. According to Kwok, in the year 2100, Earth will be inhospitable for humans and avatars left here will live in darkness. By positioning the collection decades in the future, Kwok unleashes himself from the constraints of designing for today, allowing avatars to represent the "values, ethics, and stories we see in the real world around us."
To add to this narrative, the brand refers to its models as avatars, liberated by the physical world, two of which being the dynamic and avant garde duo Fecal Matter. To complement the collection's digitally-inspired tone, sound producer Darya created the soundscape for the showcase through the notes of AI generator ChatGPT.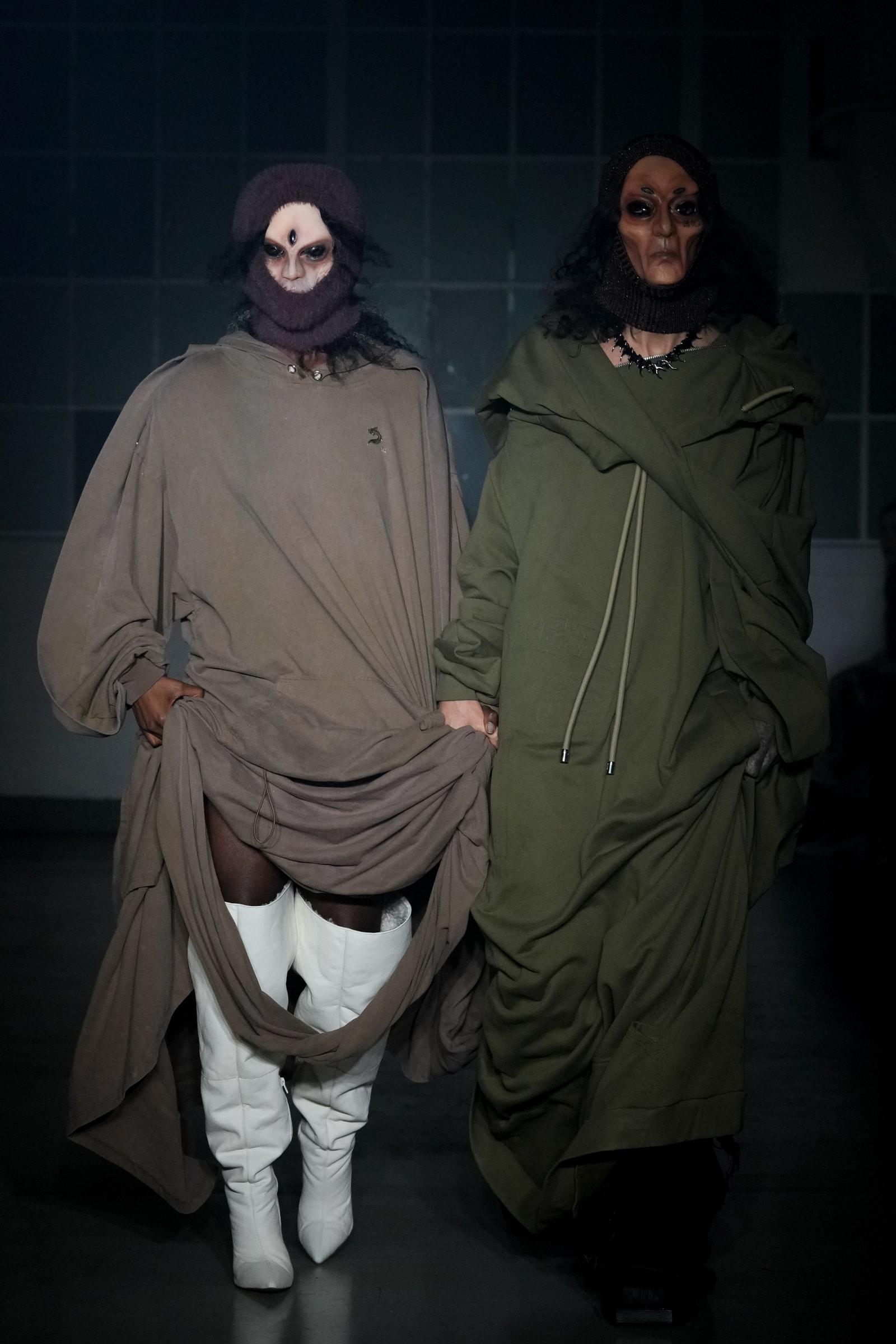 Check out KWK by Kay Kwok's collection above and keep scrolling for our backstage interview with the creative director himself.
What an insanely beautiful show, how are you feeling having just finished?
I was so worried because usually I have three weeks to prepare for the show but because of a studio space problem I only had four days. I have 3D printed items, commercial pieces, shoes and bags and it was quite challenging. I thought it was going to be my worst season so, I'm just grateful that we have such a strong team and that all of you loved it!
You create luxury prosthetics and silhouettes that expand the human form, what do you think that says about human identity?
KWA by Kay Kwok  is futuristic and imaginative. With my whole brand I have an avatar story background based in 2100. I start every season with an avatar's story and for this season we have a little girl avatar called LALA. She is living 500 meters underground which is very dark and she has a robot-dragon friend and a monster attacking her as well. In the year of 2100, humans have already gone to space but this avatar gets lost on earth so I like to think about these transhumanist stories and where we will end up.
You talk about digital avatars and living in the future, do you think the digital world will have more influence on physical fashion design in the future?
I think it's about having a good way to work together. I use avatars to fit my collections digitally and that saves me a lot of time. It's not a contradiction, it's mutually beneficial. I always think that digital art has its own aesthetic which is interesting to explore.
Obviously your work is quite futuristic so, what are your hopes for the future of KWA by Kay Kwok?
I just want people to really love themselves more. Just live your life, for this season the theme is "LOUDER," to live louder and love yourself more. So, that's why, in the casting, we were intentional with our models, selecting people with different body types, ages and races. "LOUDER" is the crux of the story and the future.
---
Share this article