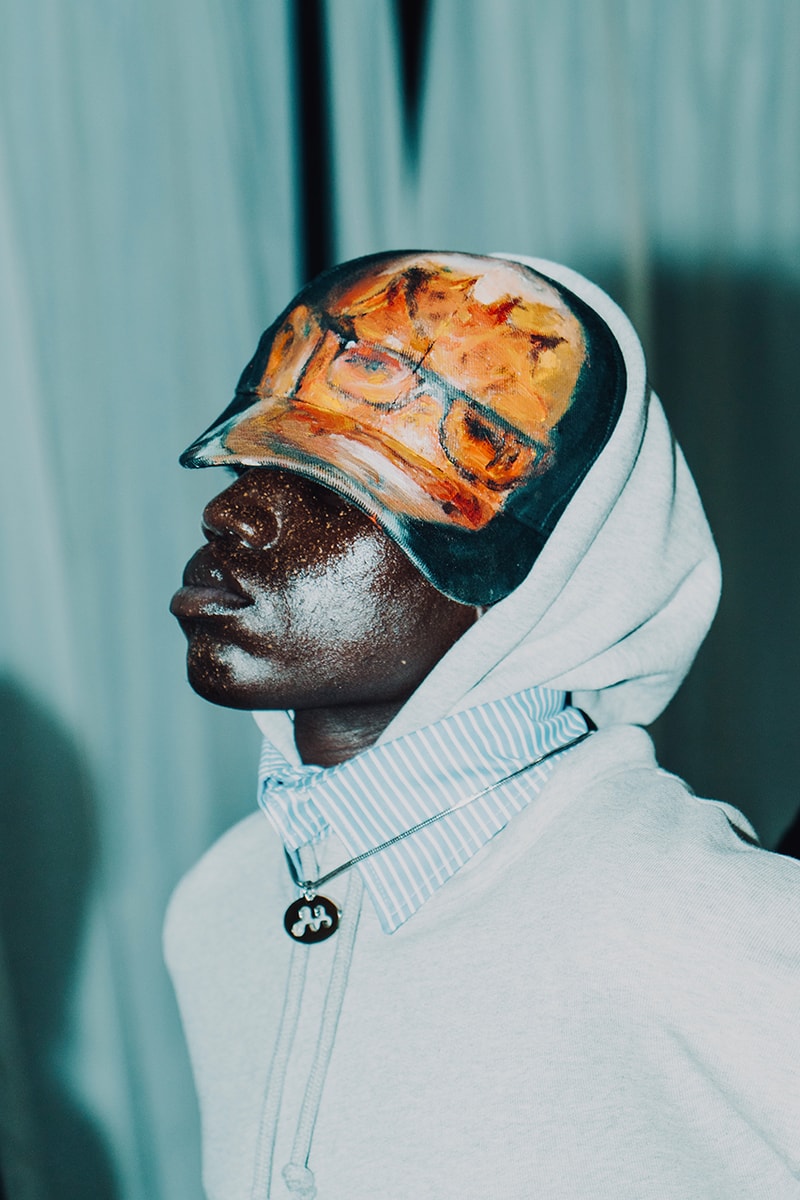 1 of 56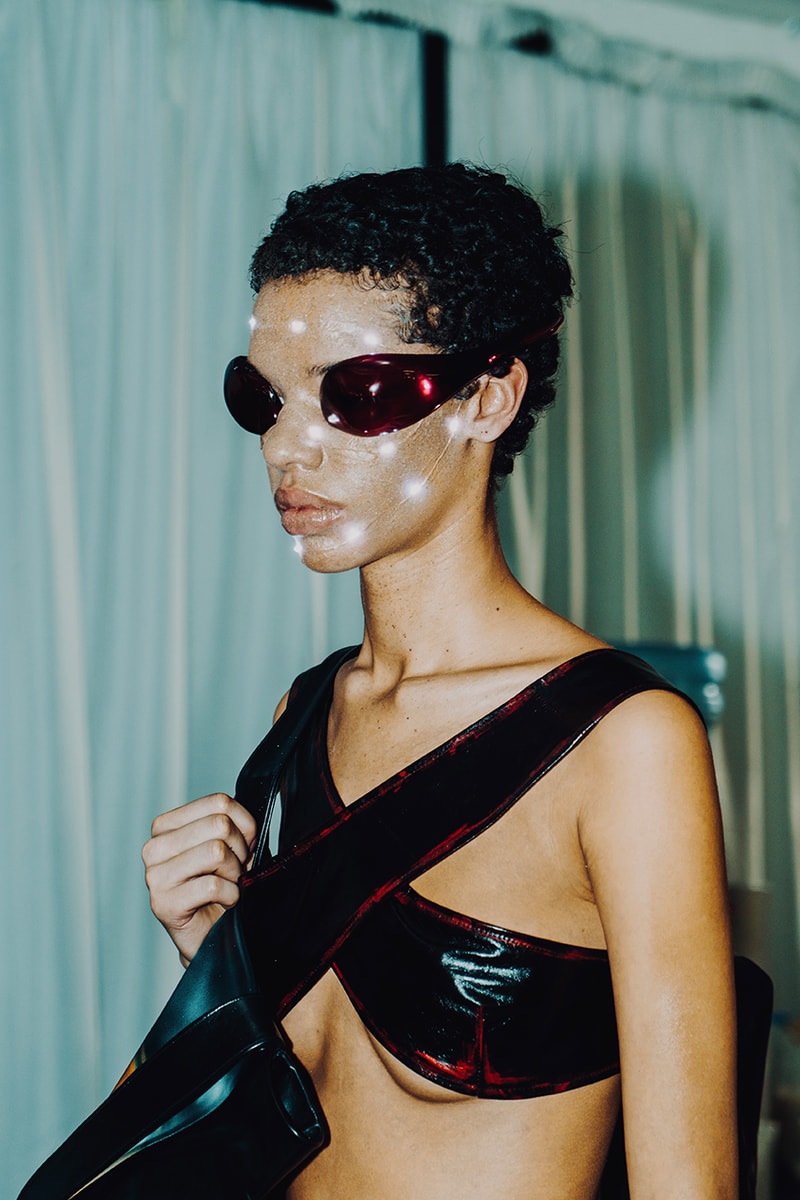 2 of 56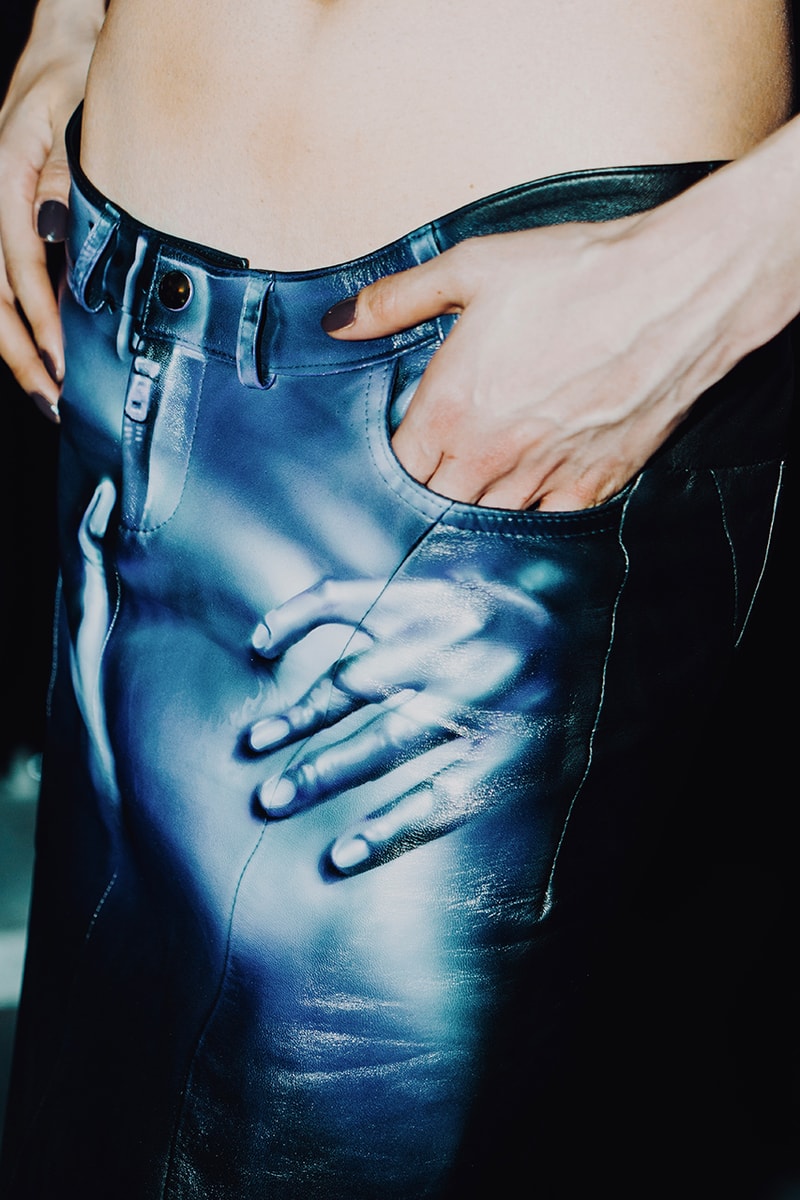 3 of 56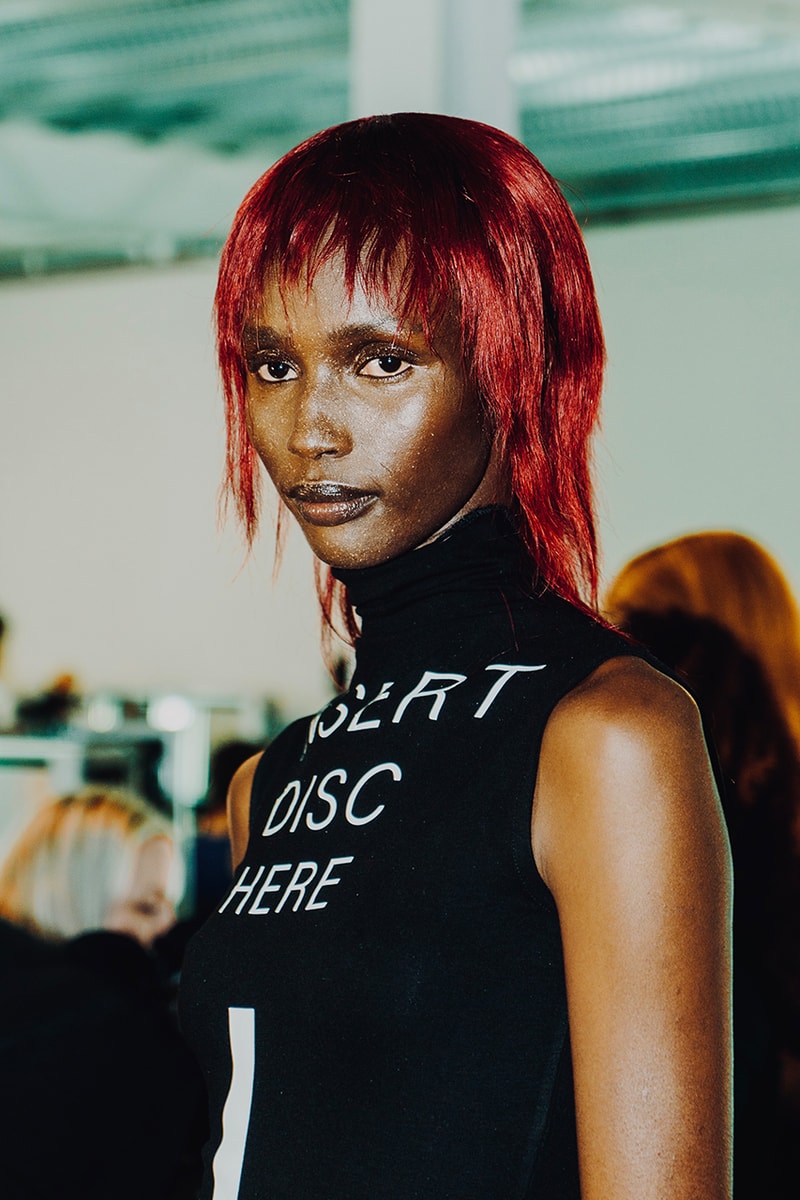 4 of 56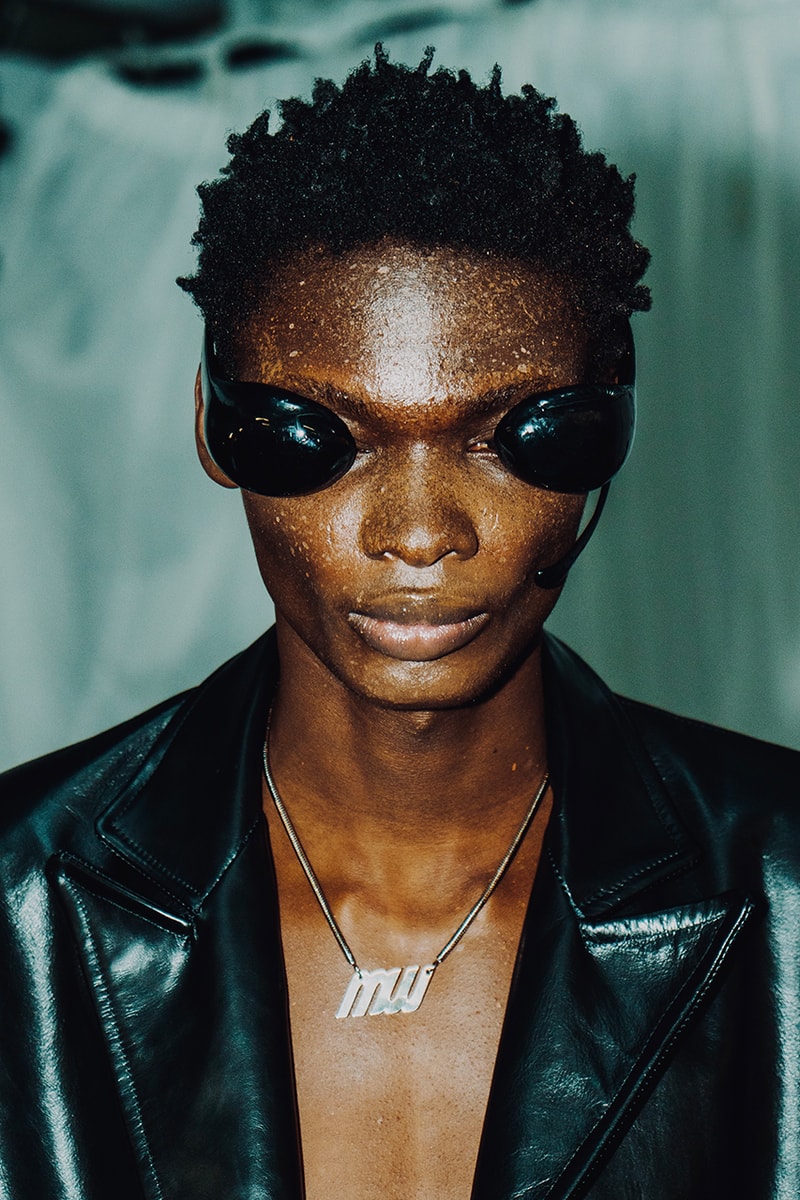 5 of 56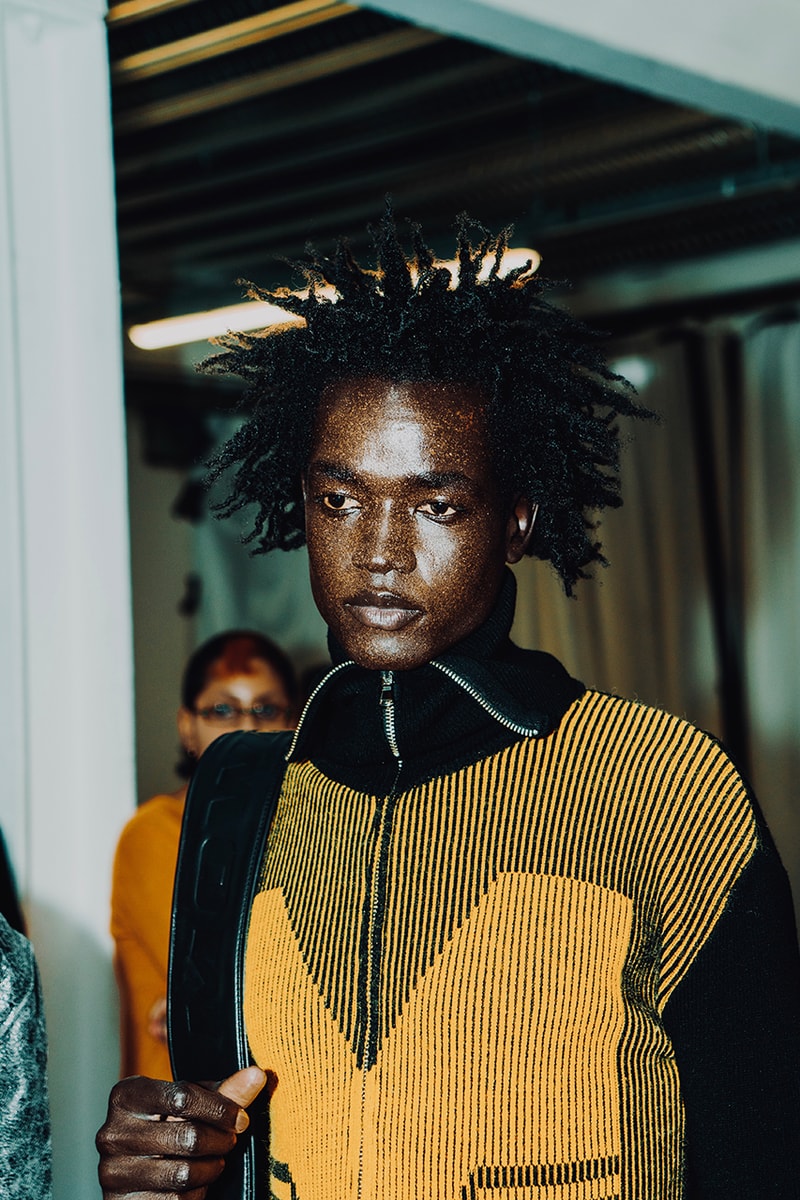 6 of 56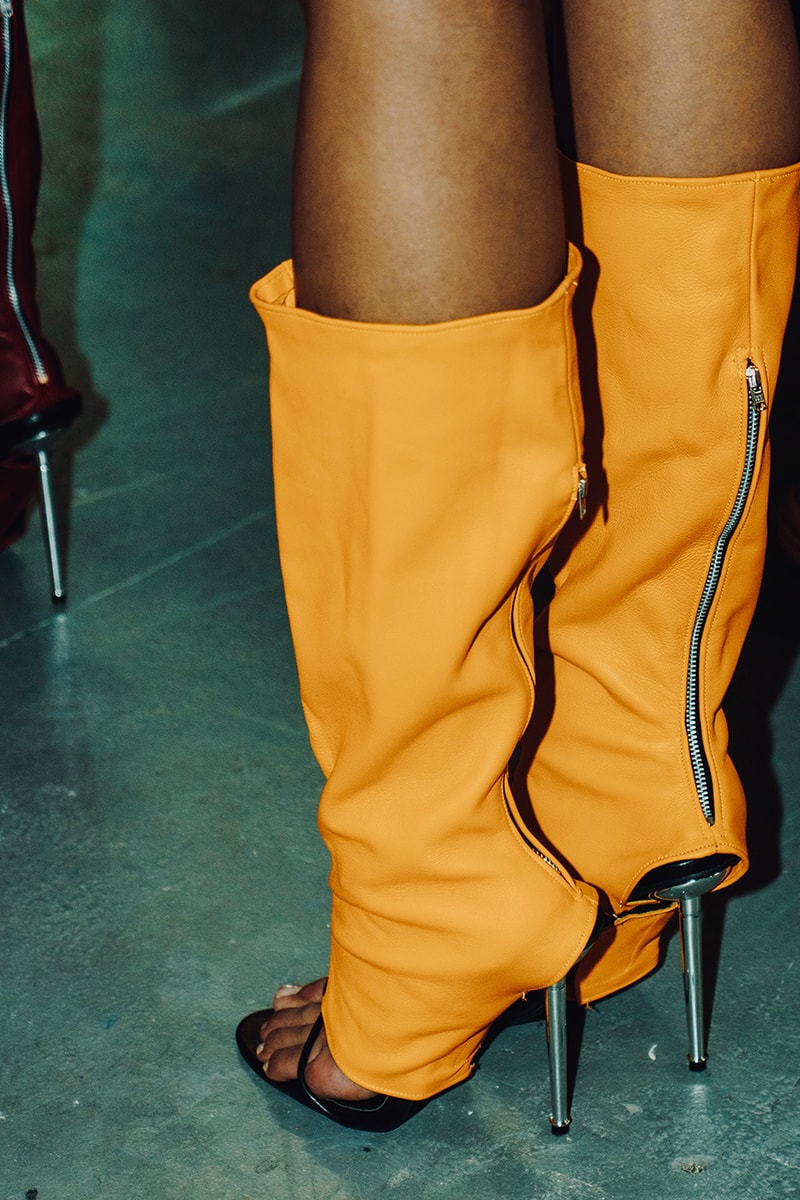 7 of 56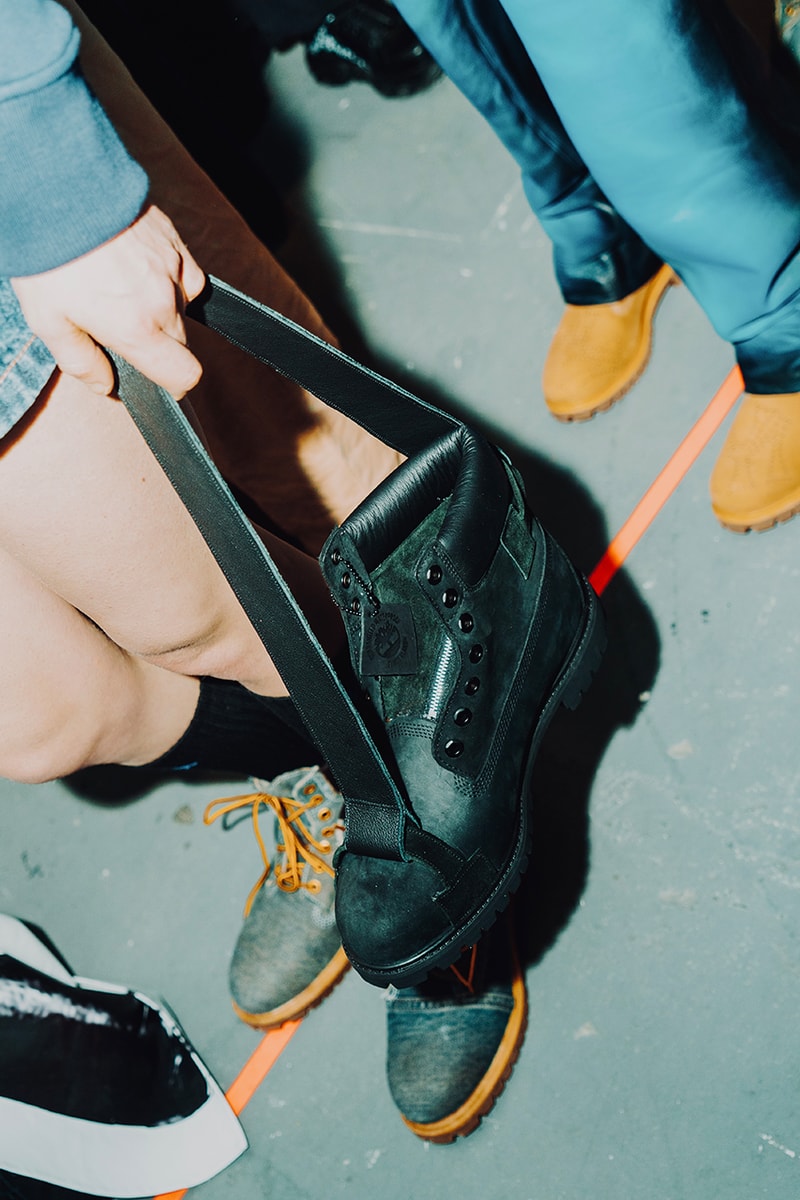 8 of 56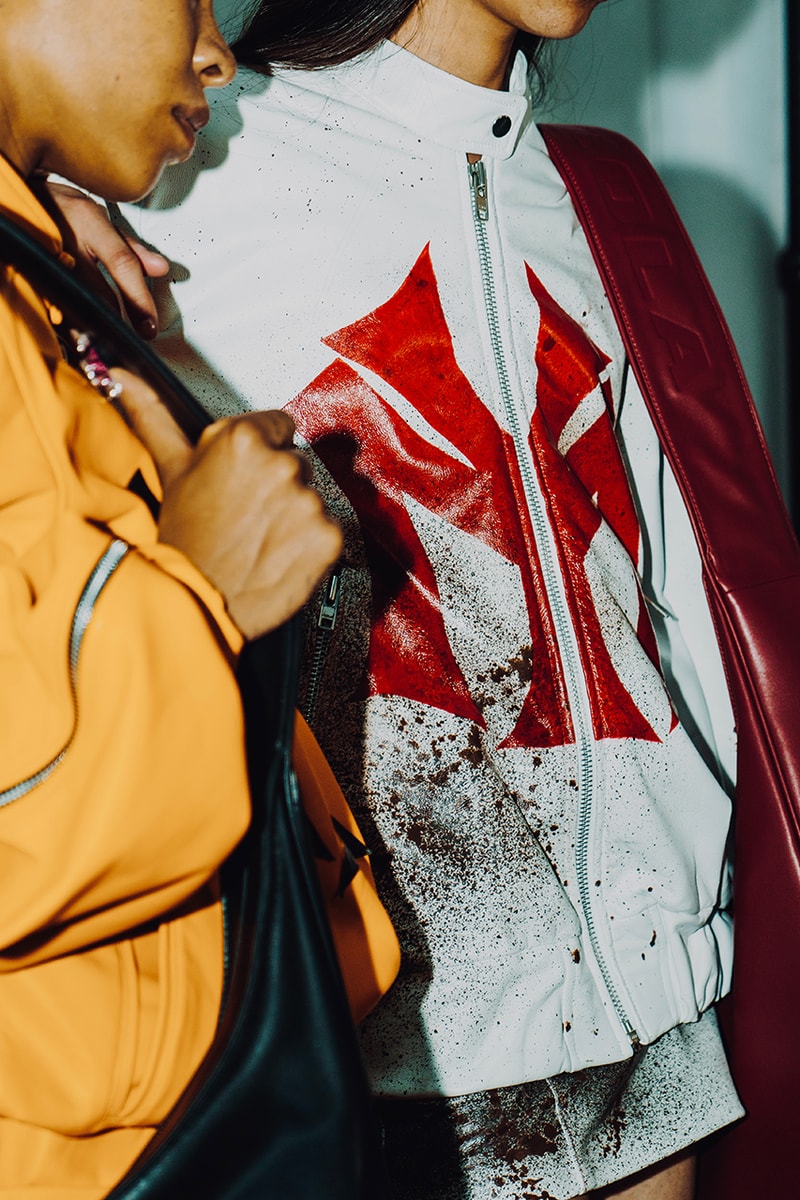 9 of 56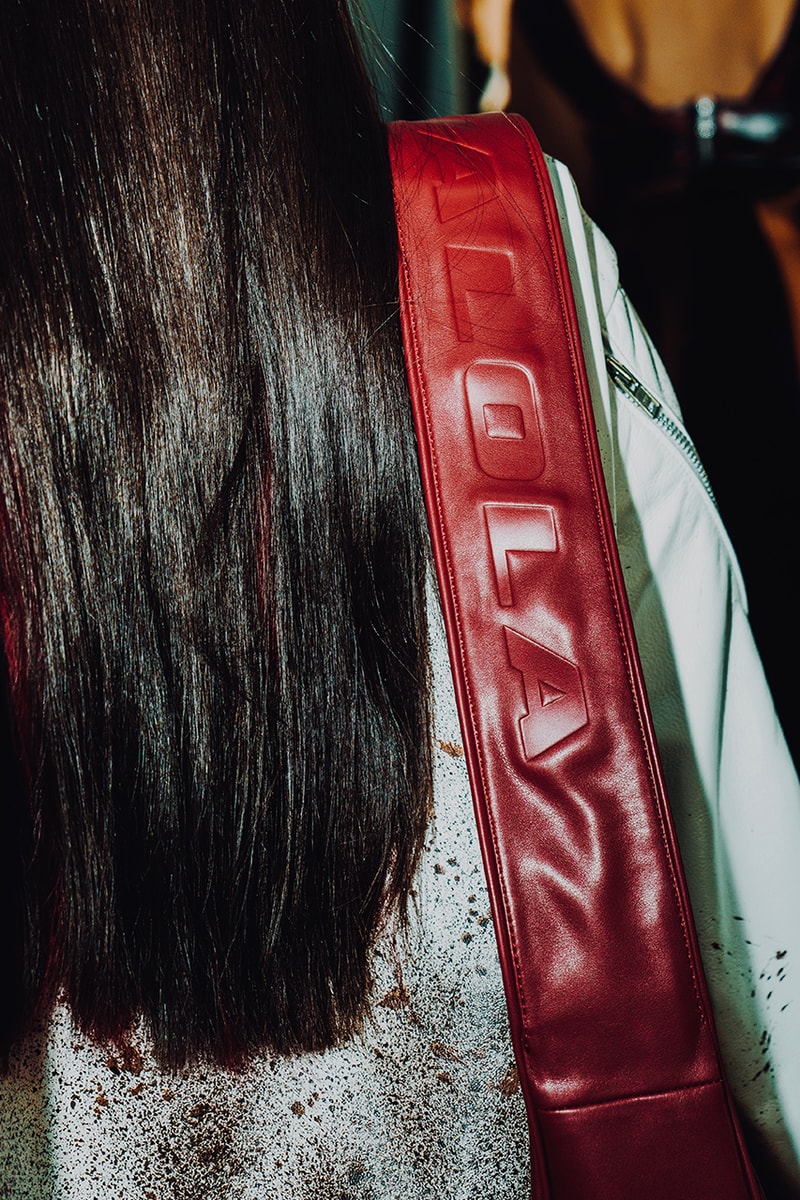 10 of 56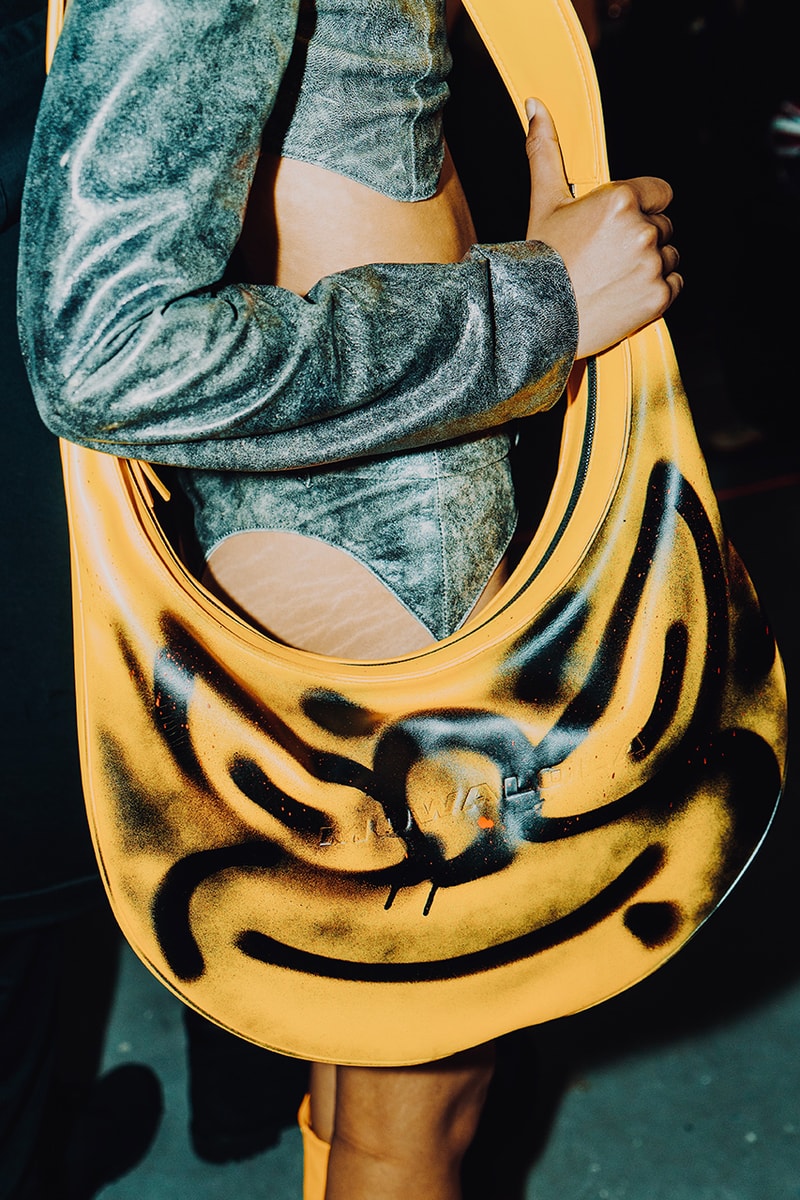 11 of 56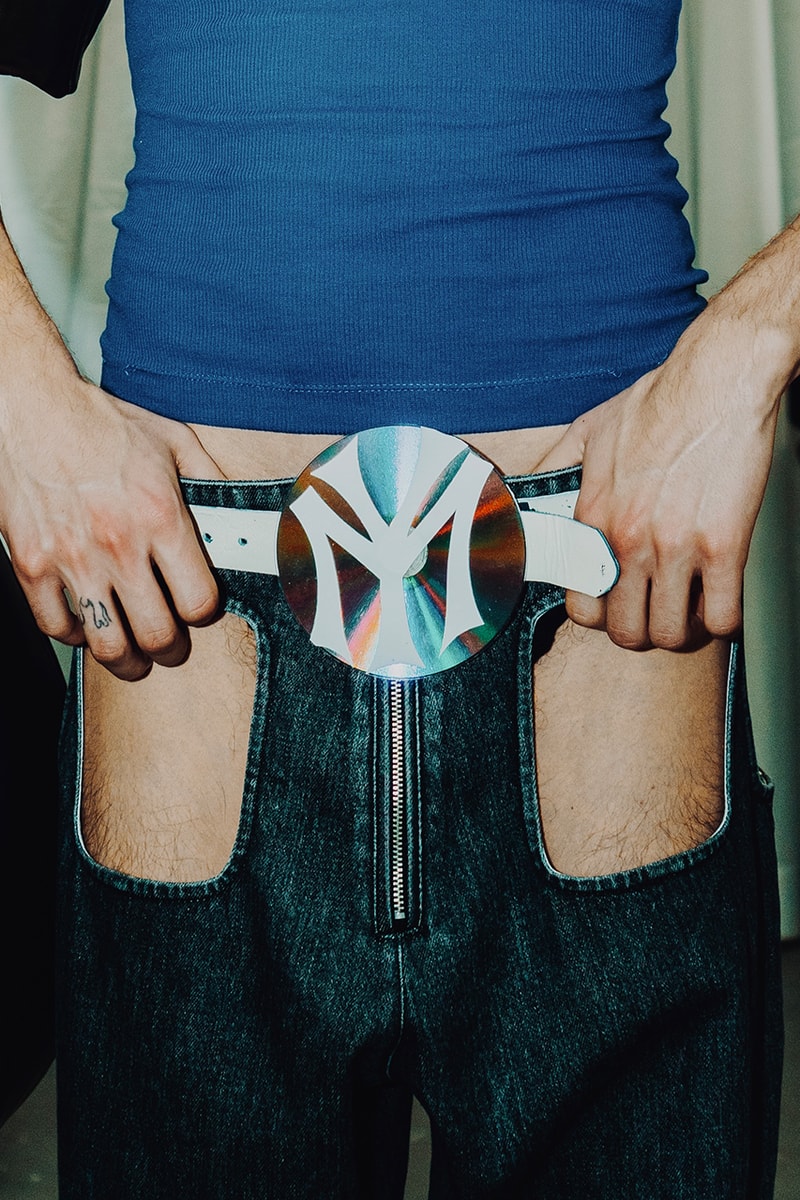 12 of 56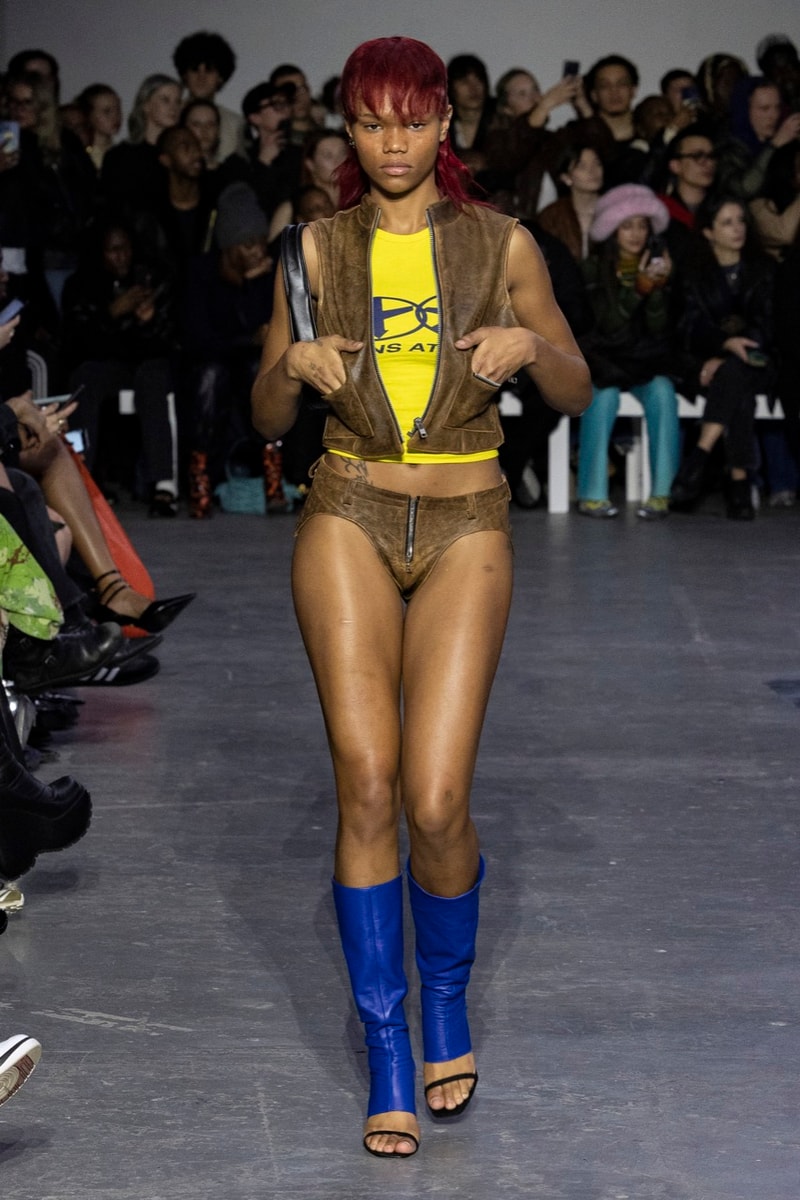 13 of 56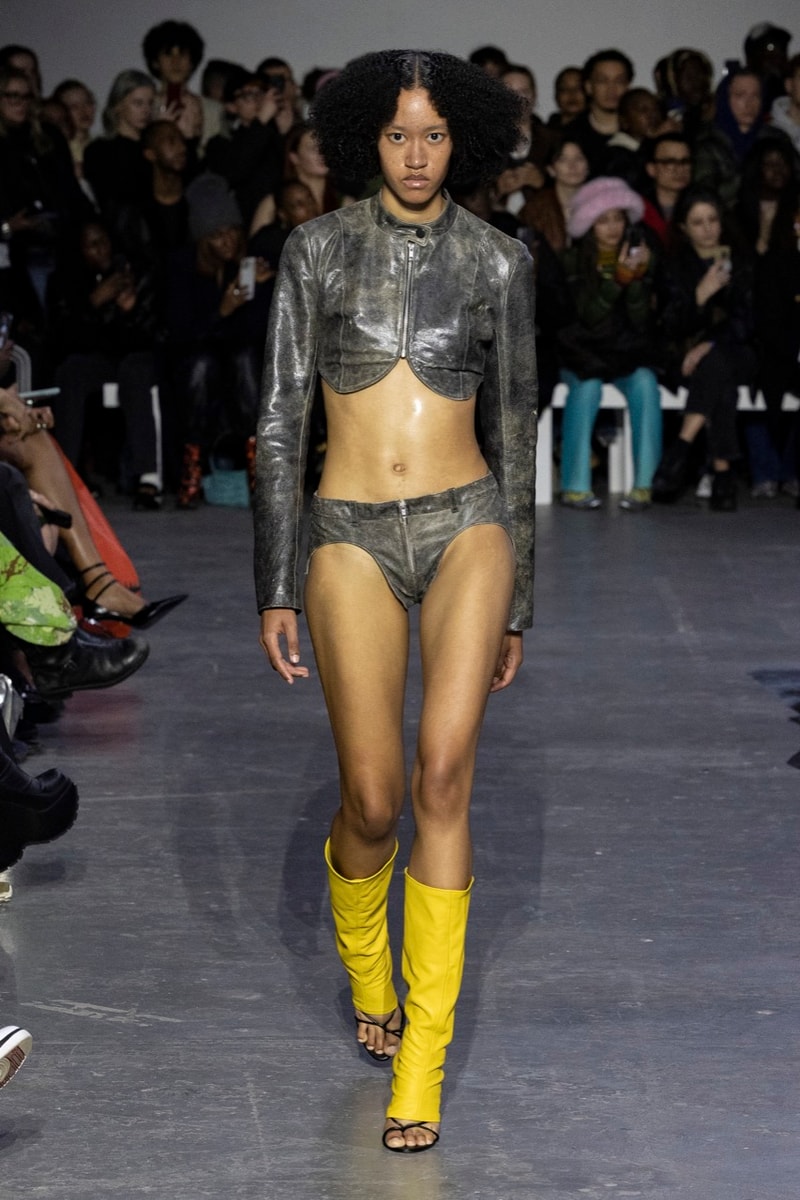 14 of 56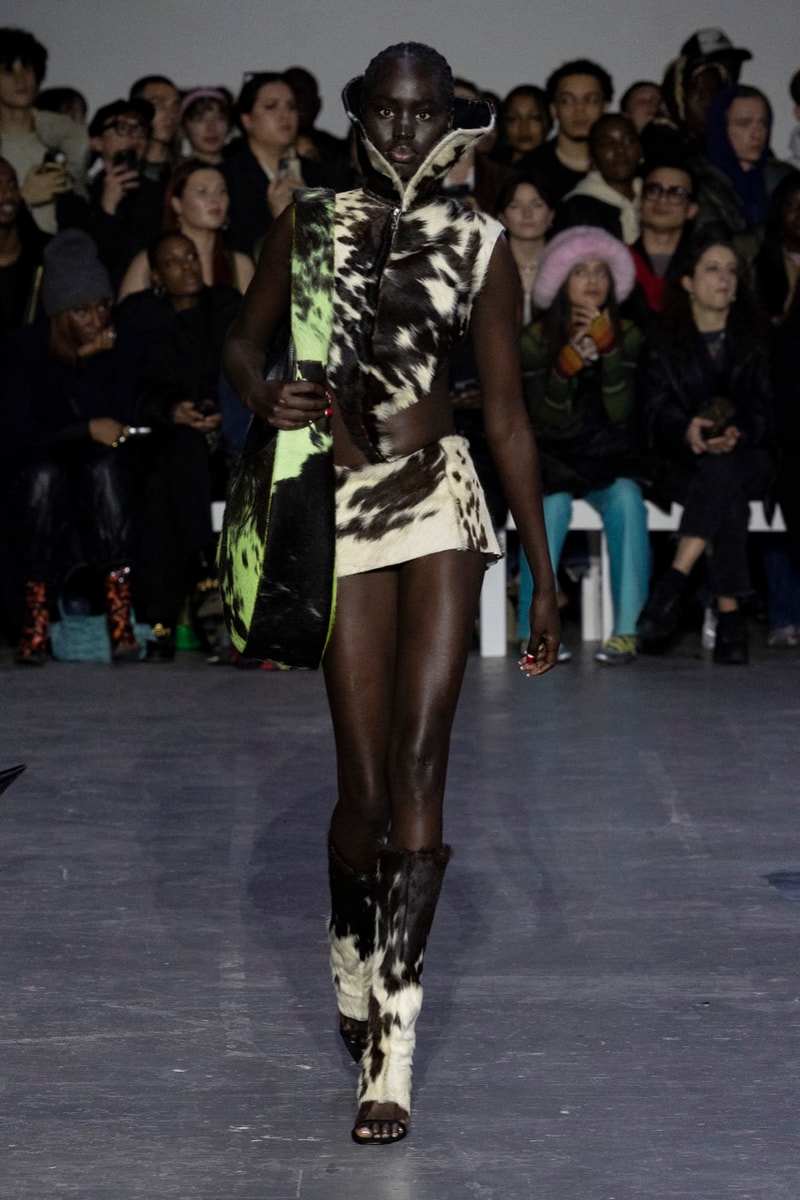 15 of 56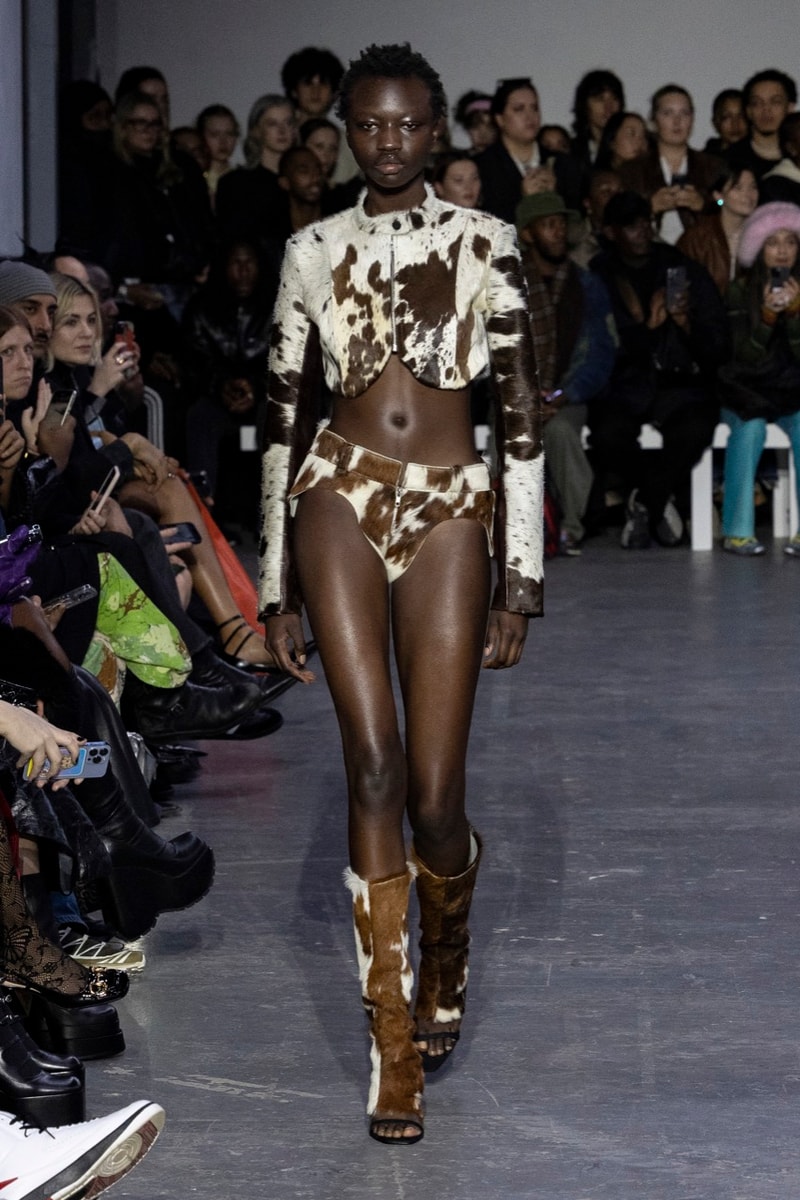 16 of 56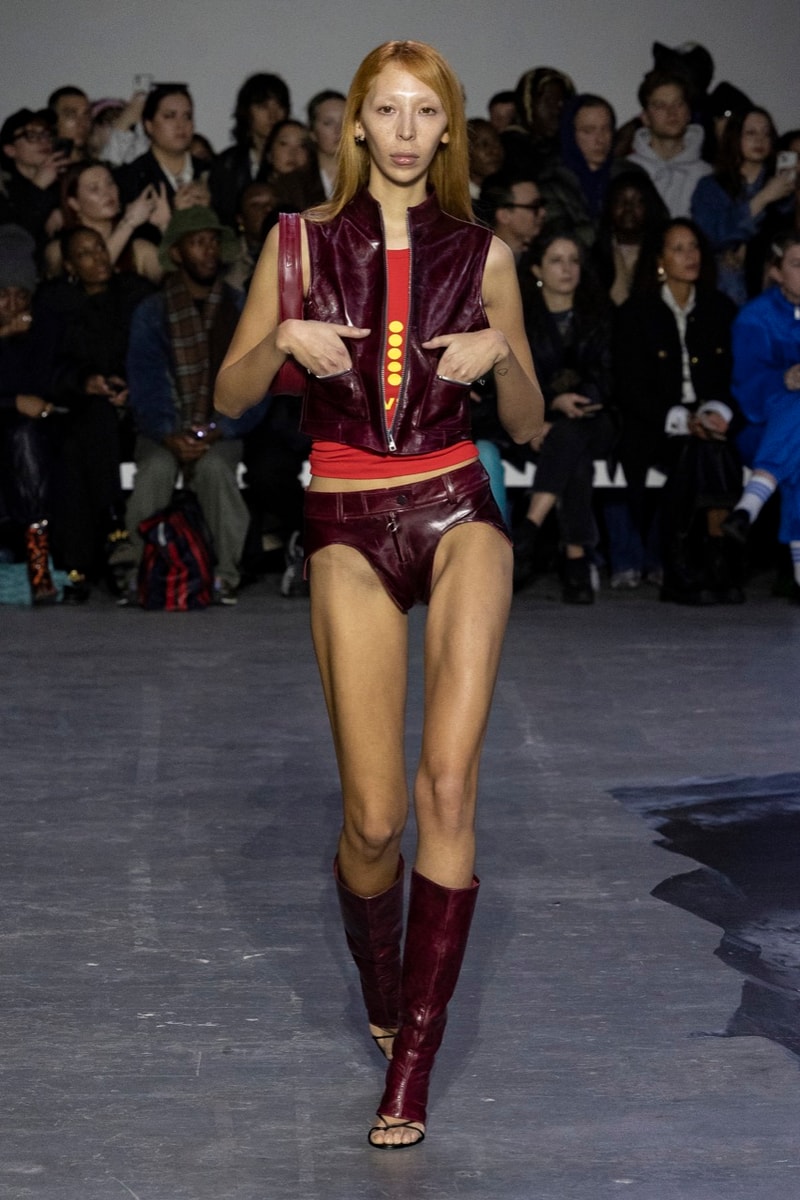 17 of 56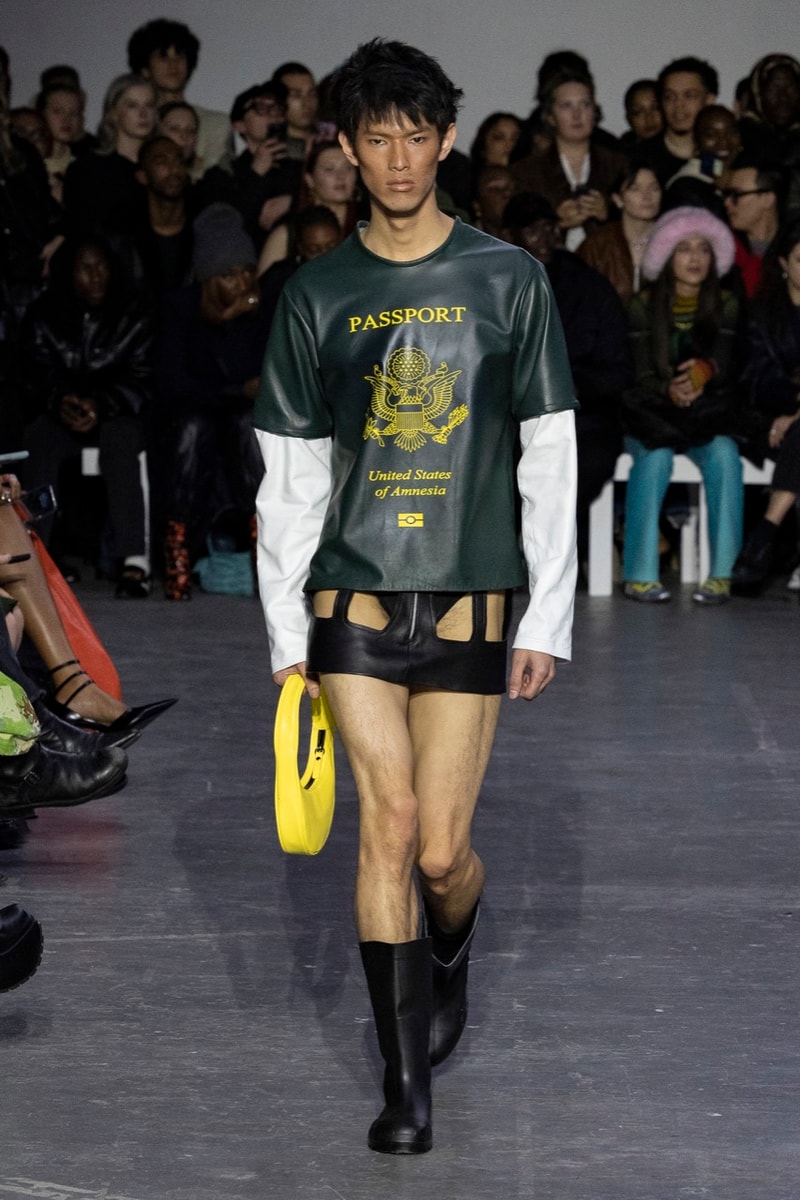 18 of 56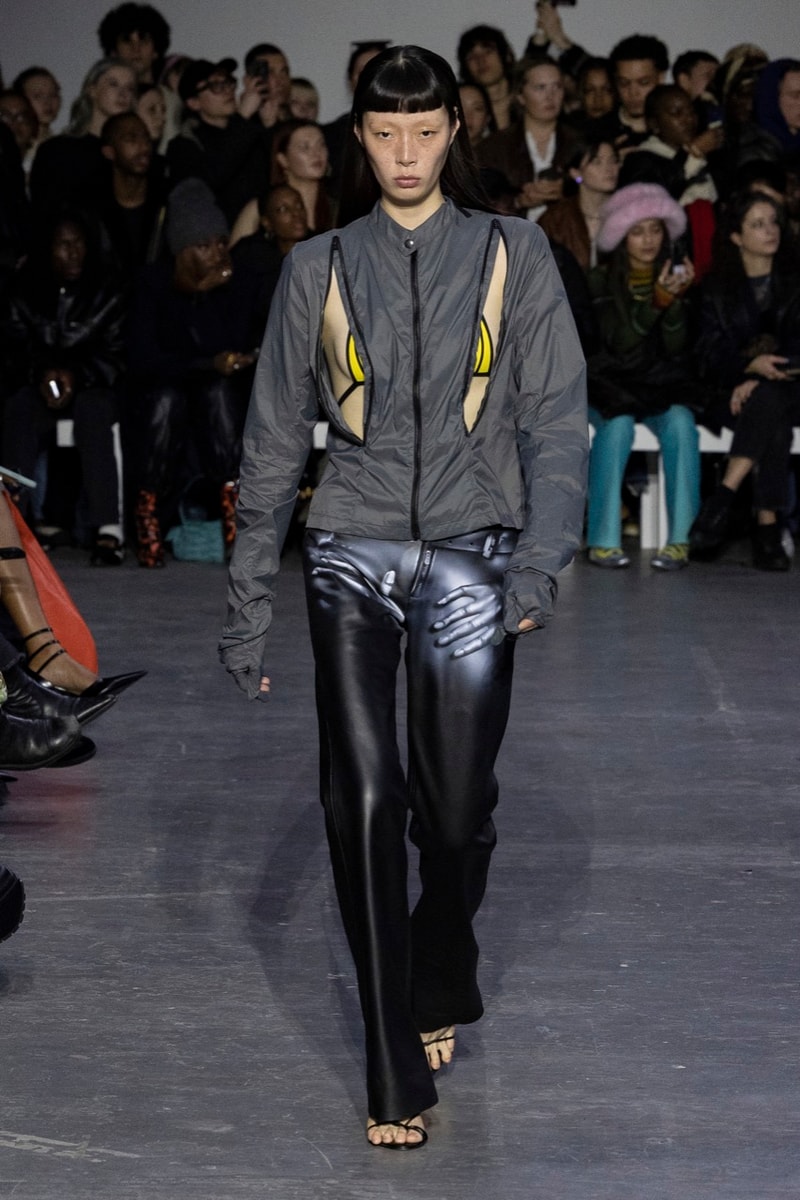 19 of 56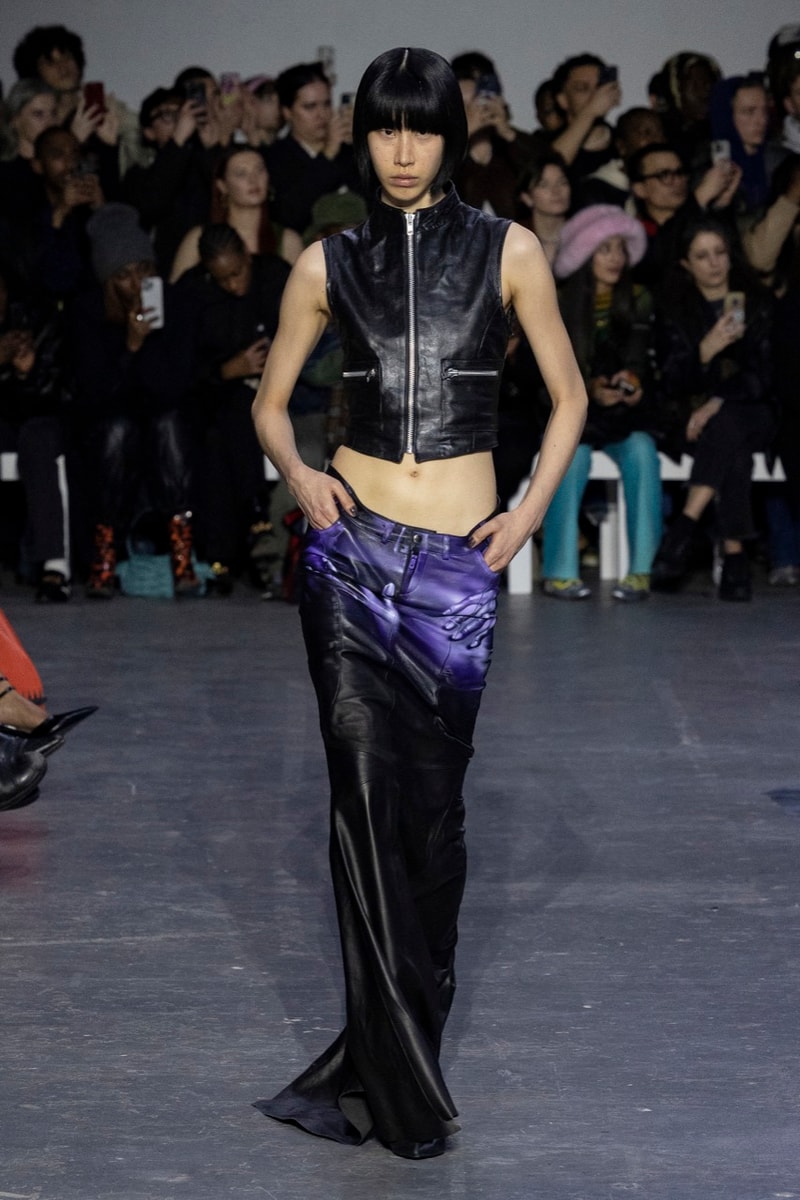 20 of 56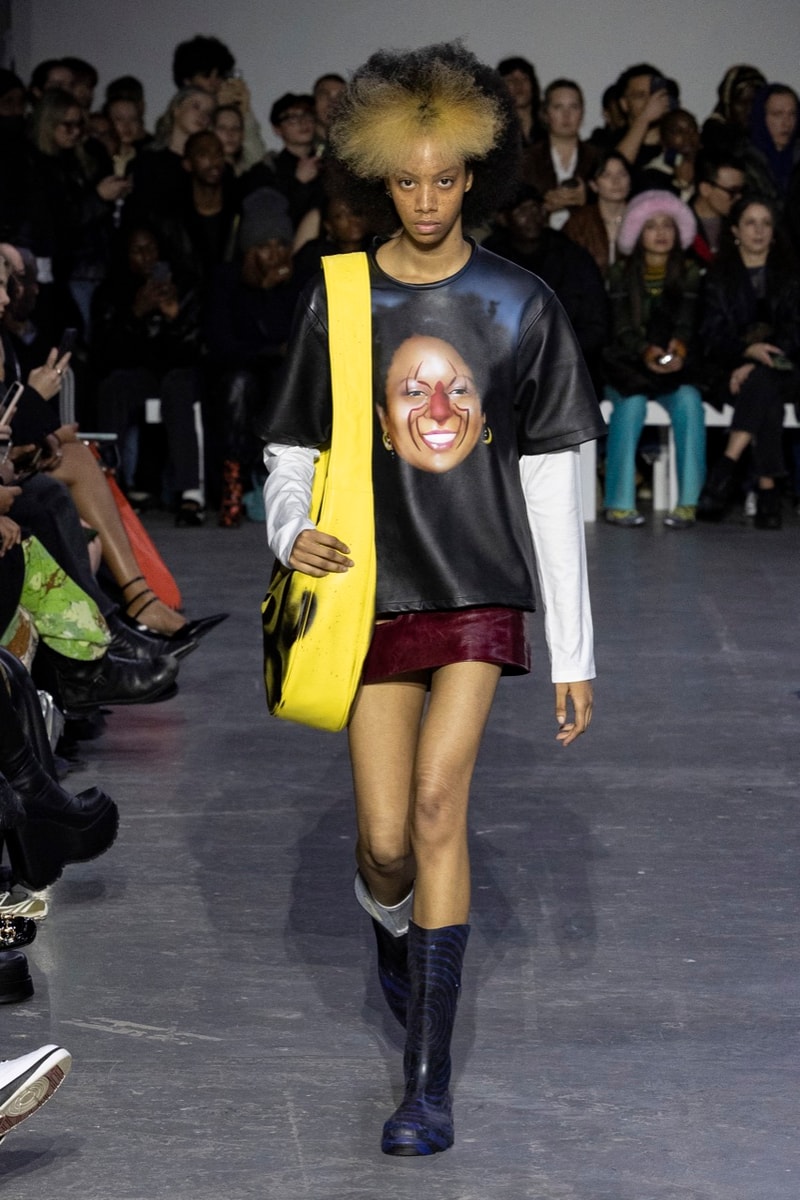 21 of 56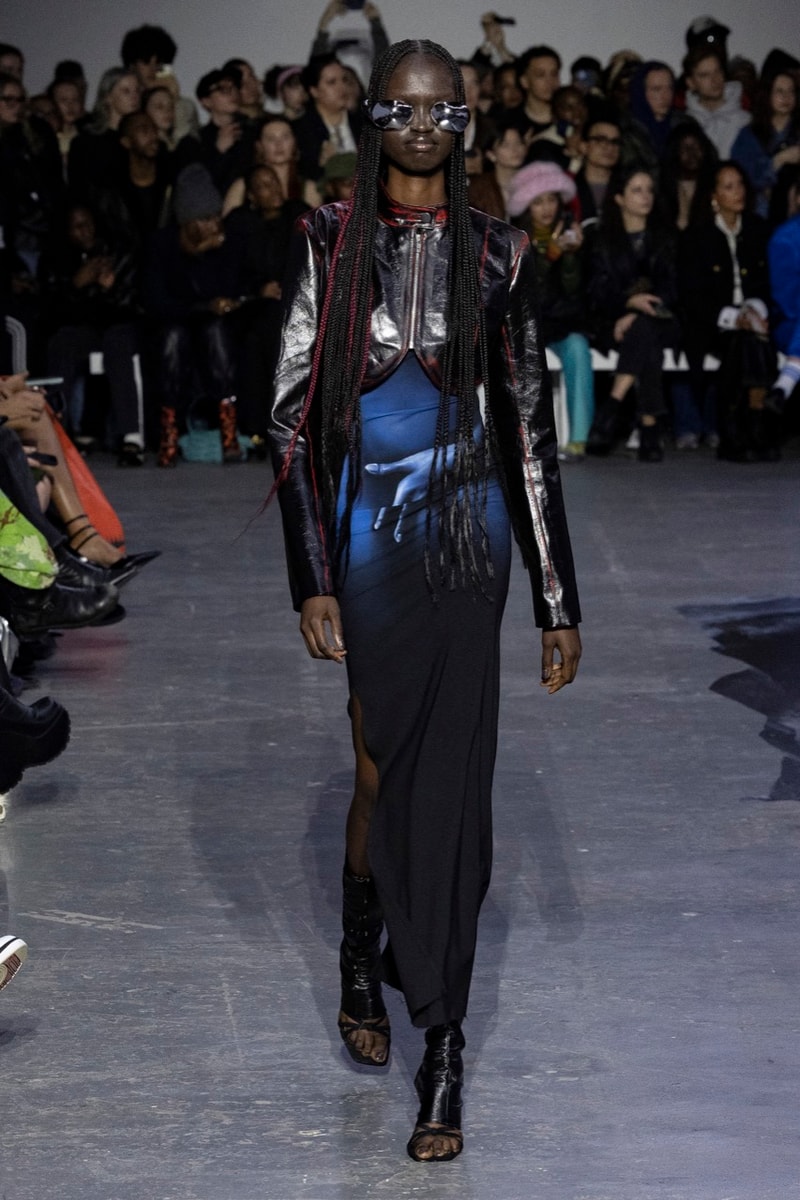 22 of 56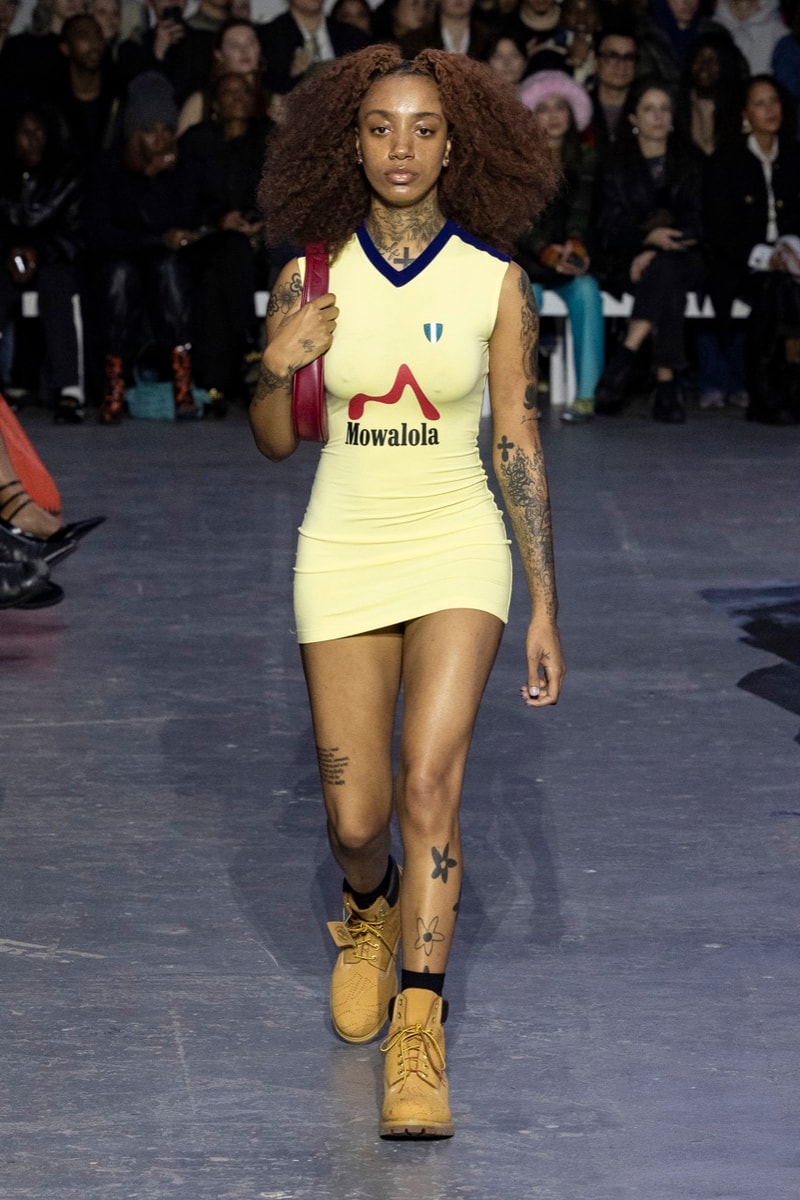 23 of 56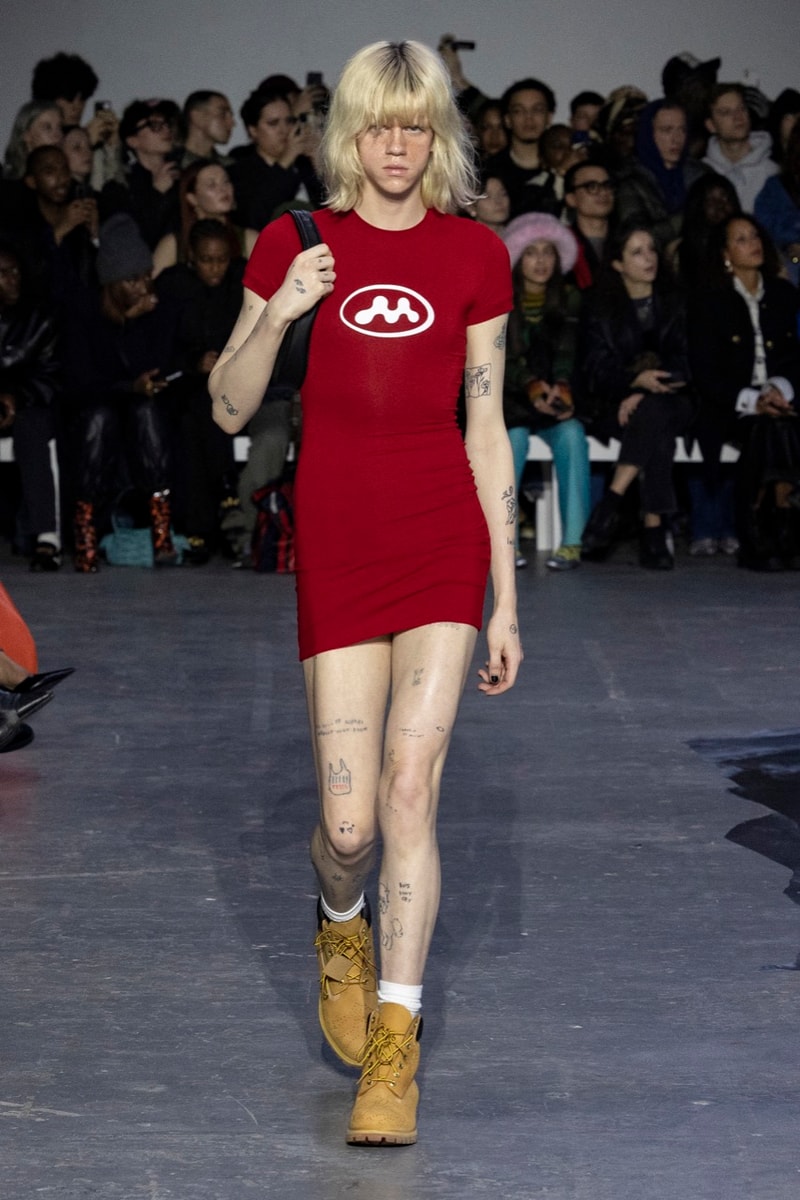 24 of 56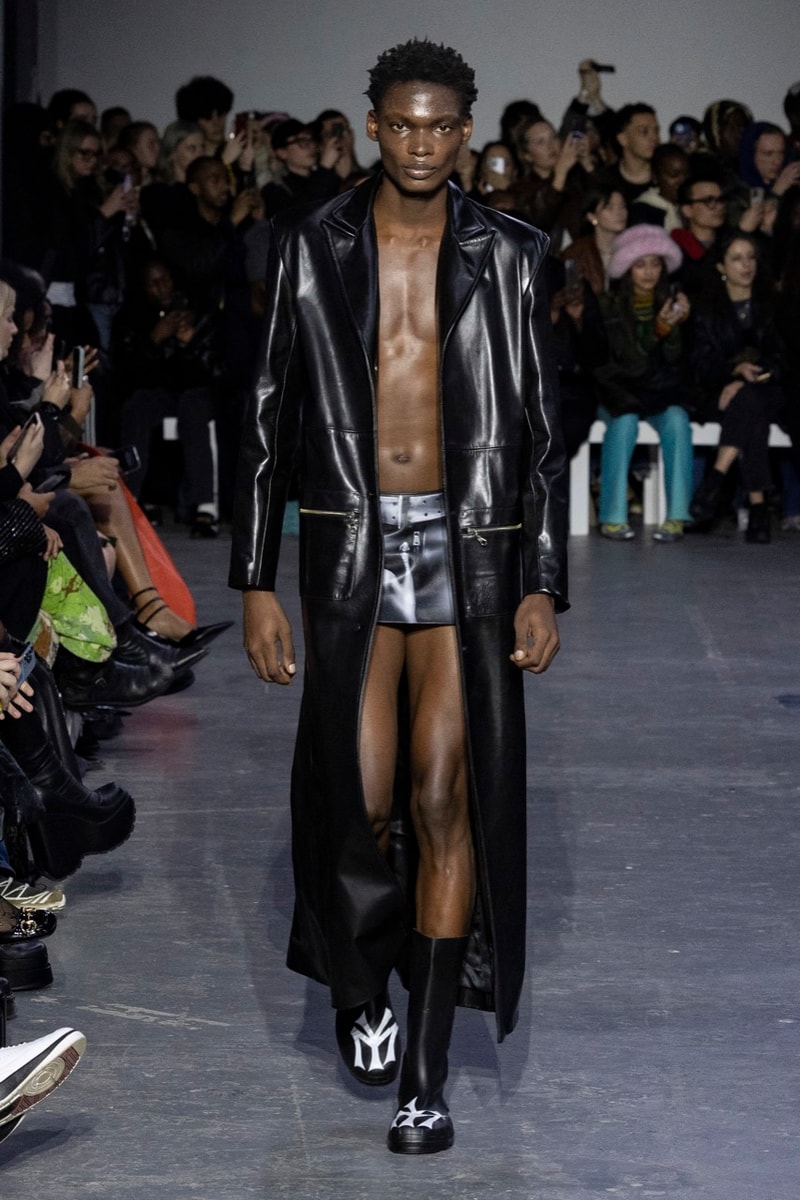 25 of 56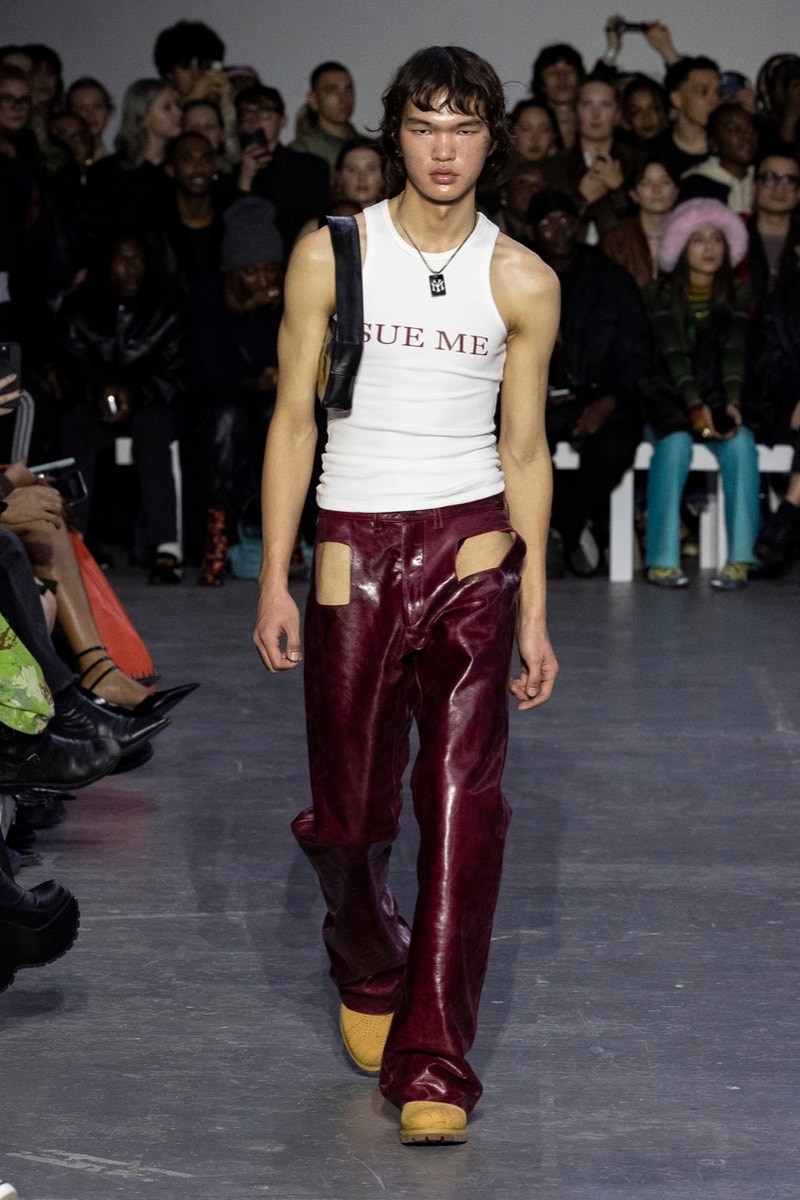 26 of 56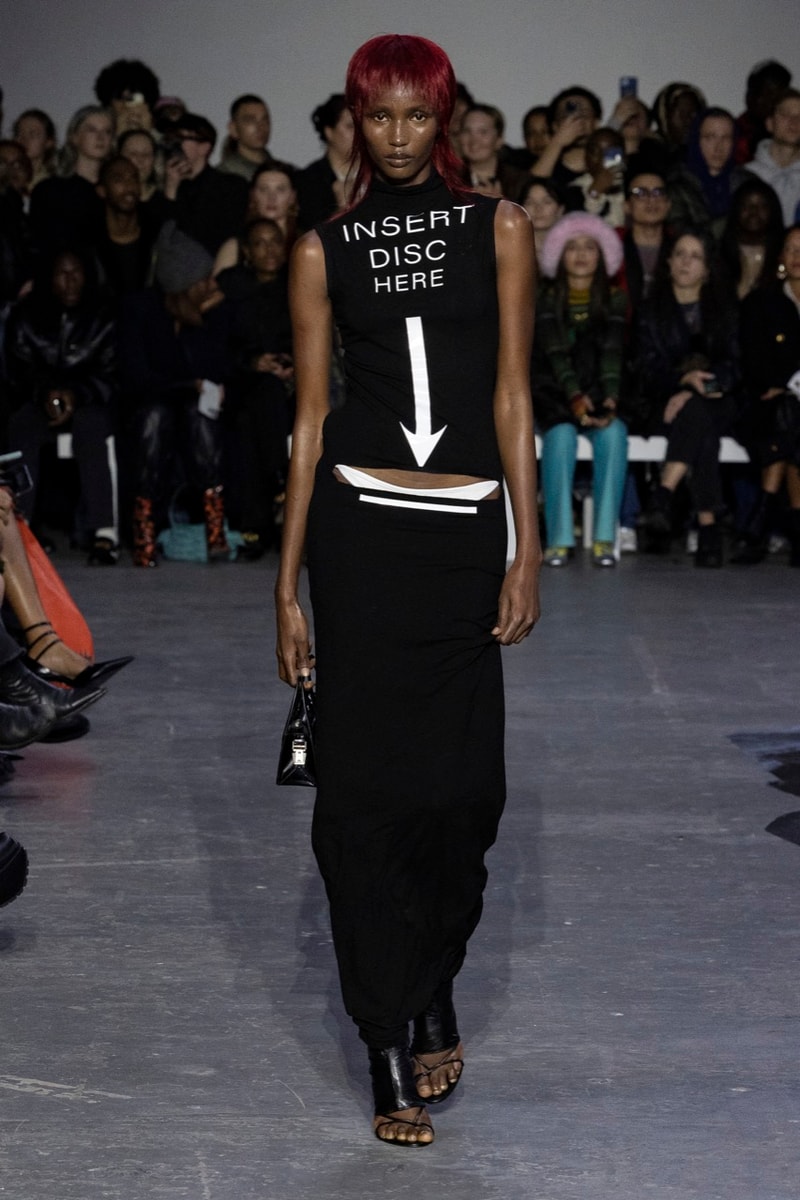 27 of 56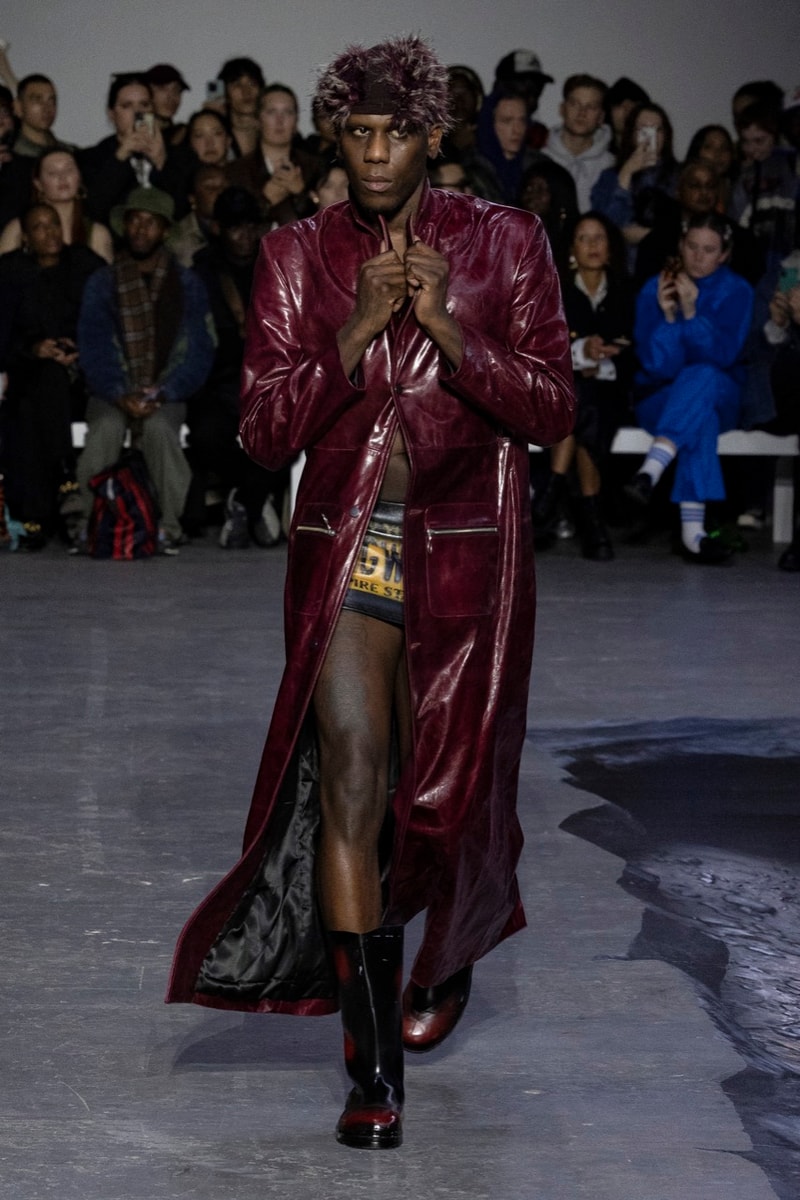 28 of 56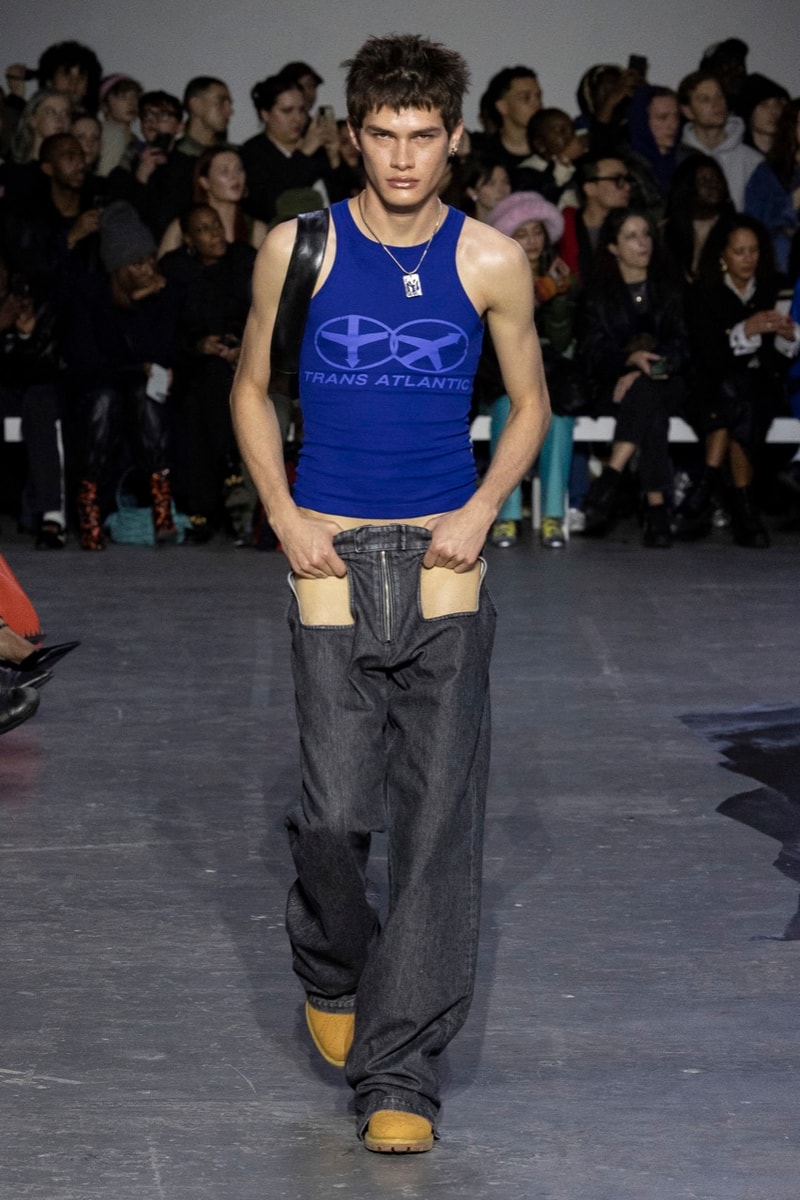 29 of 56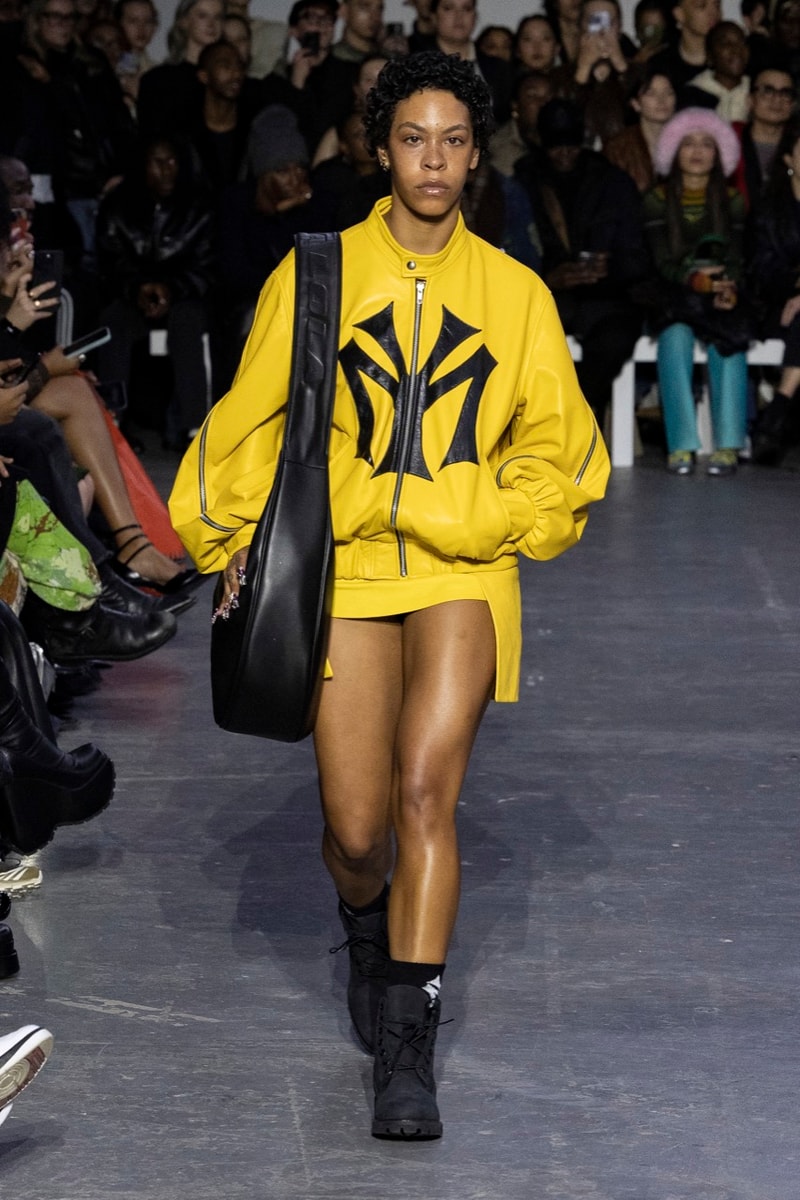 30 of 56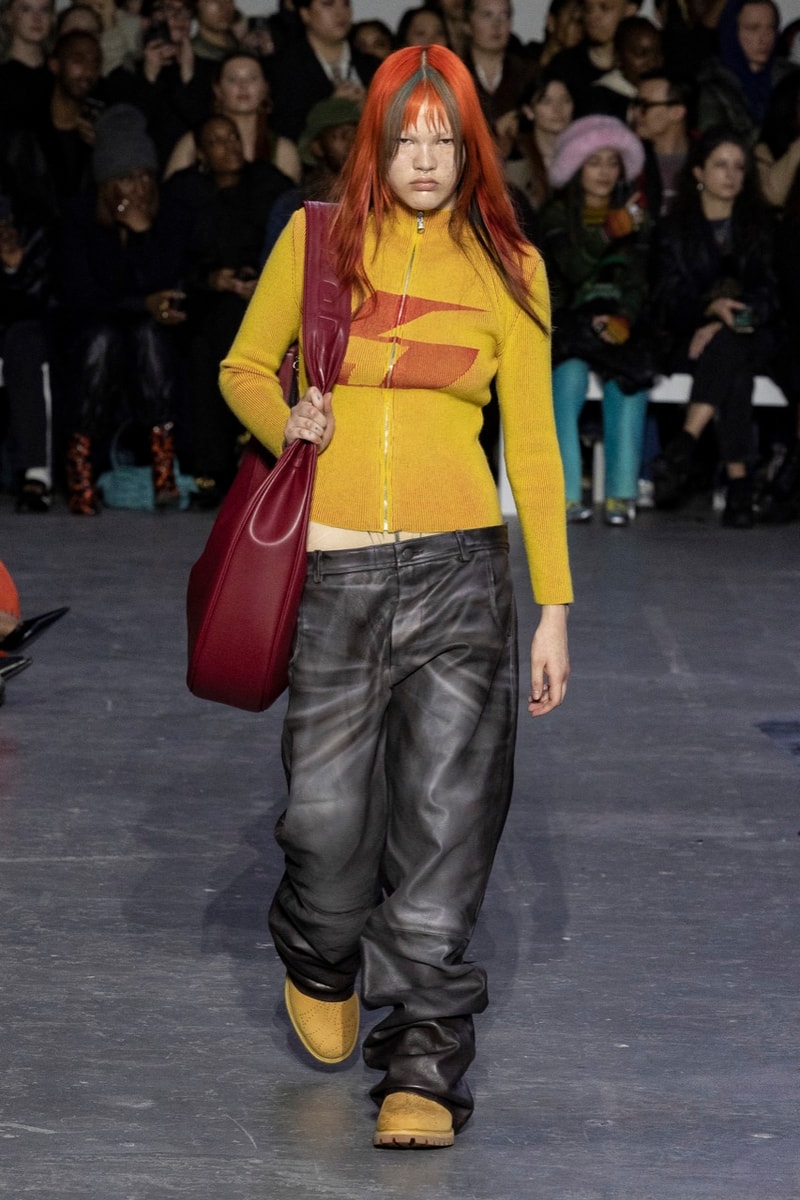 31 of 56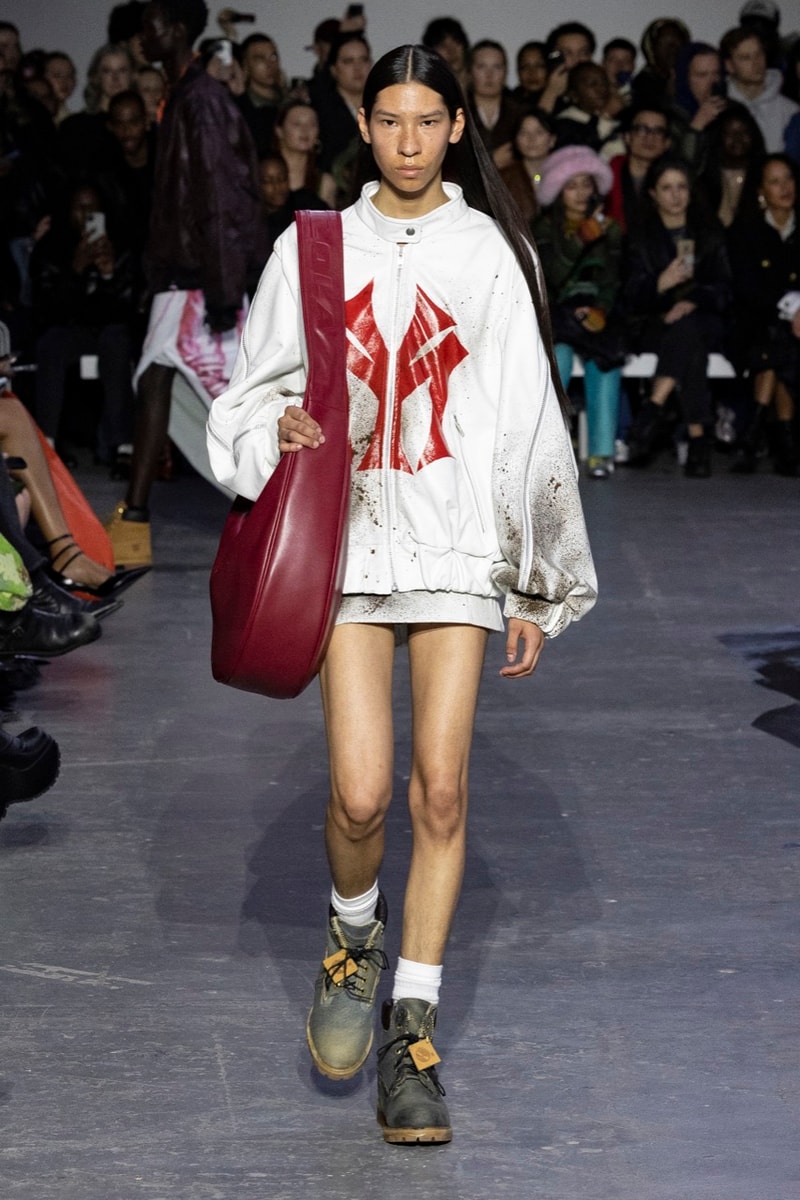 32 of 56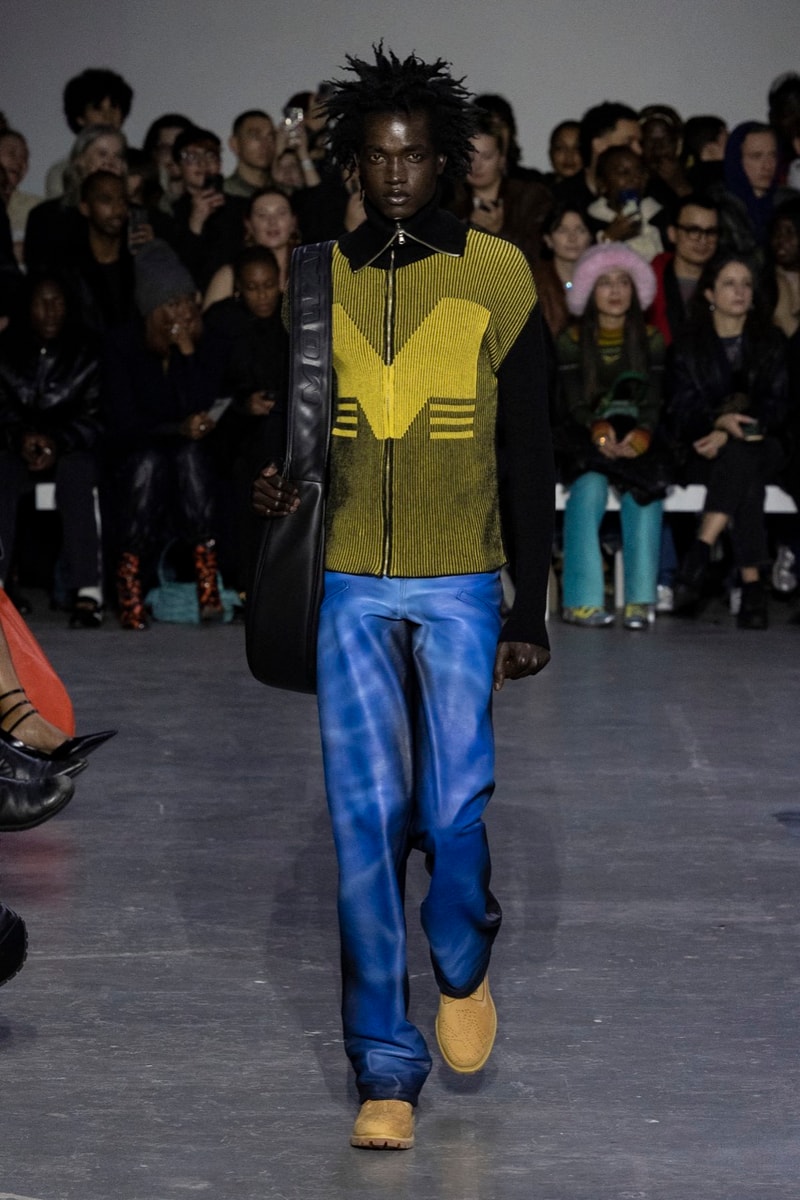 33 of 56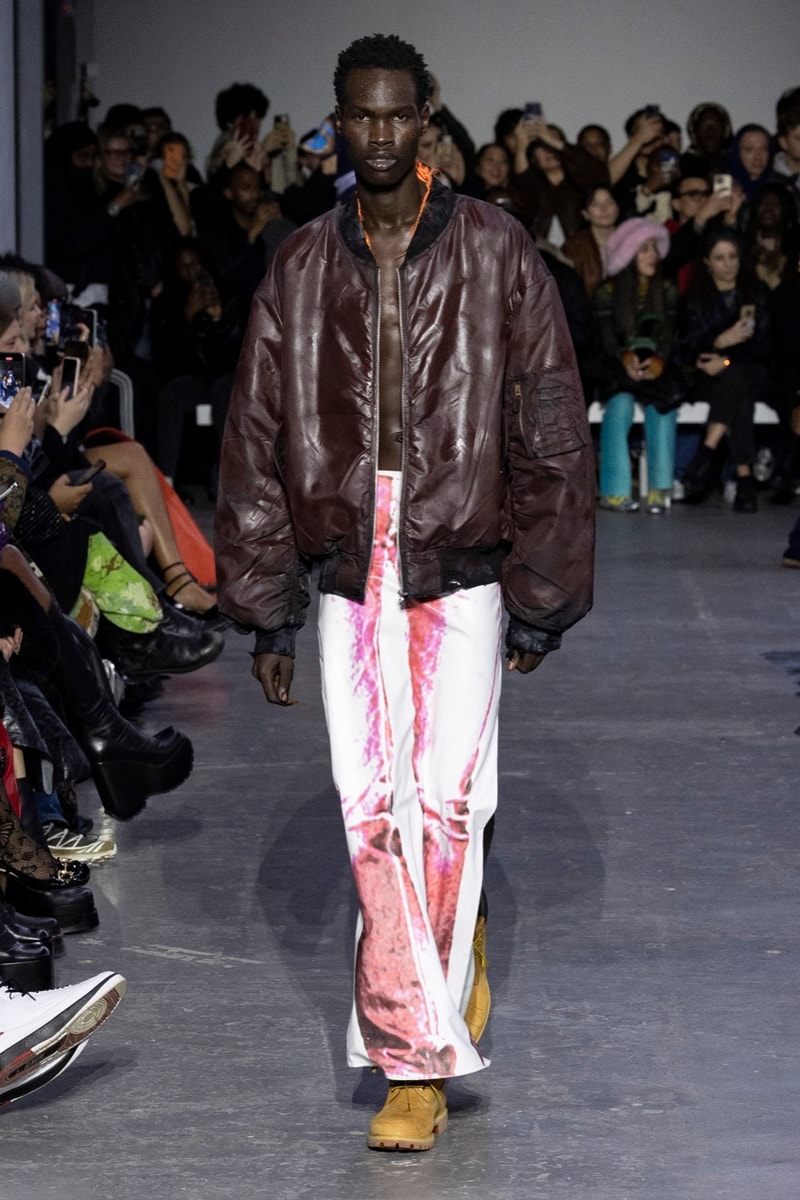 34 of 56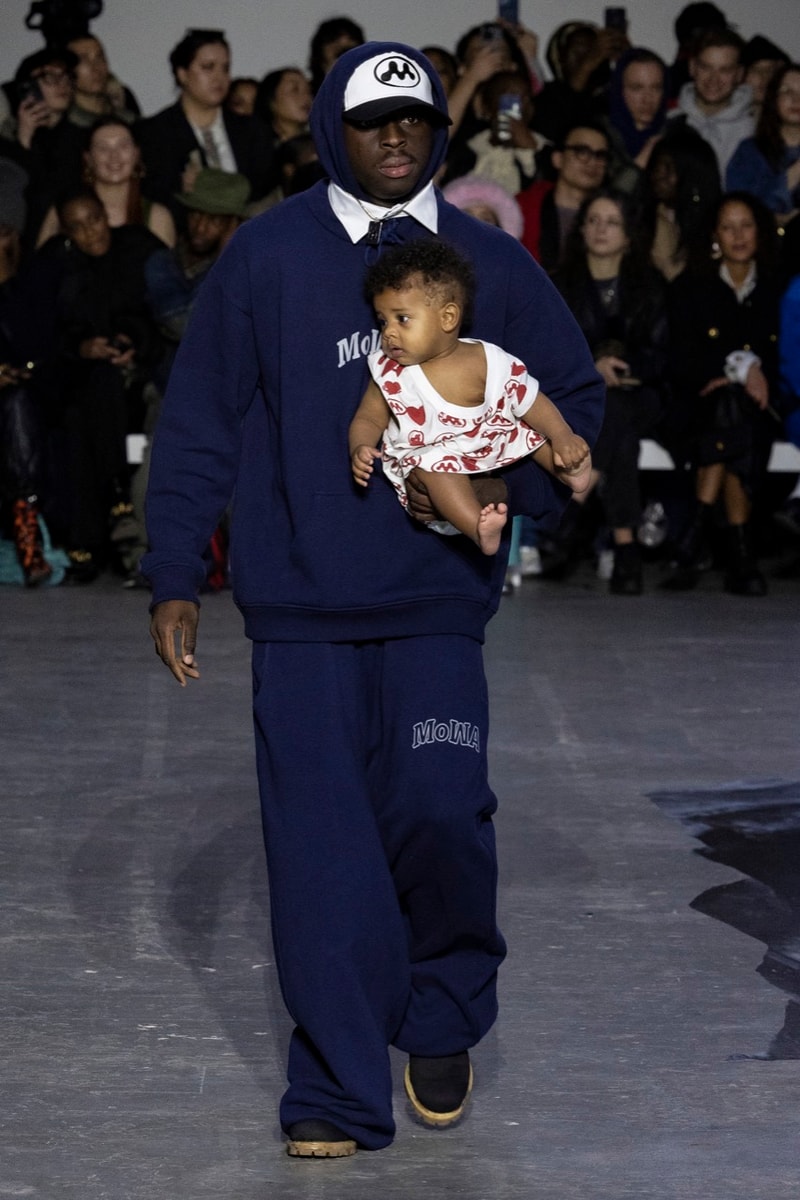 35 of 56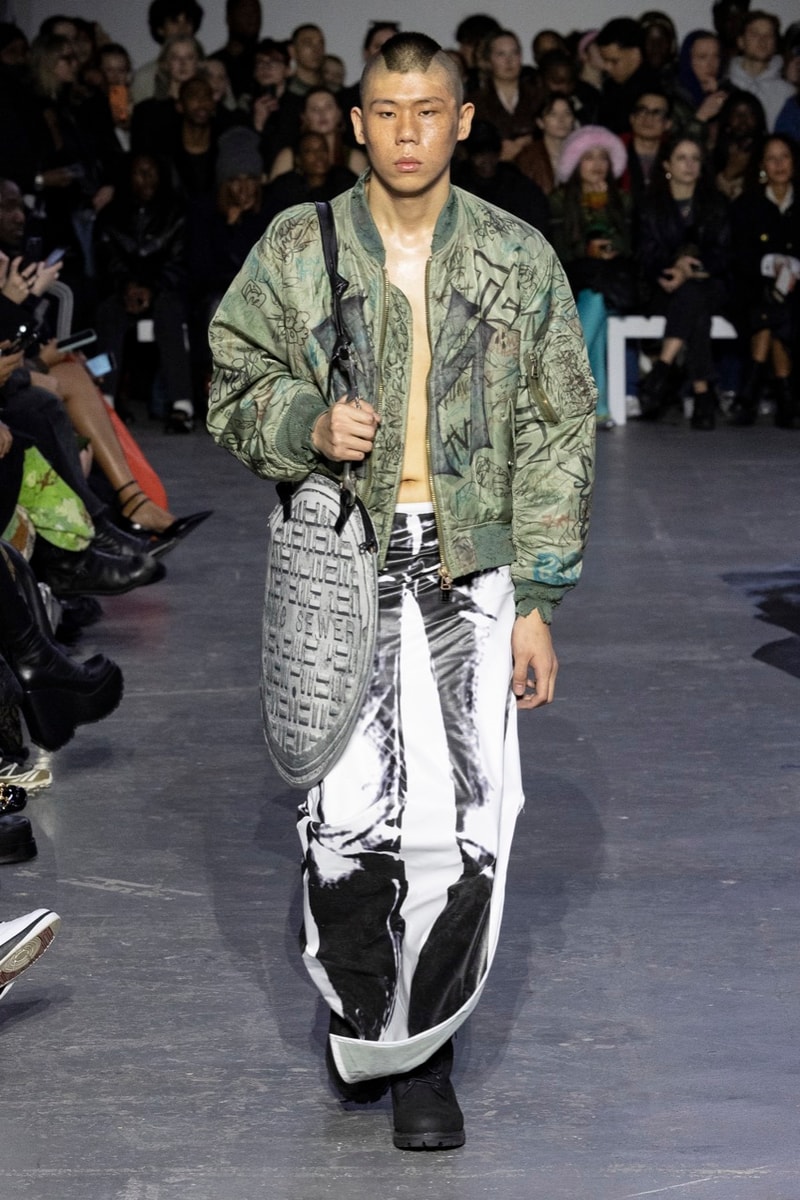 36 of 56
37 of 56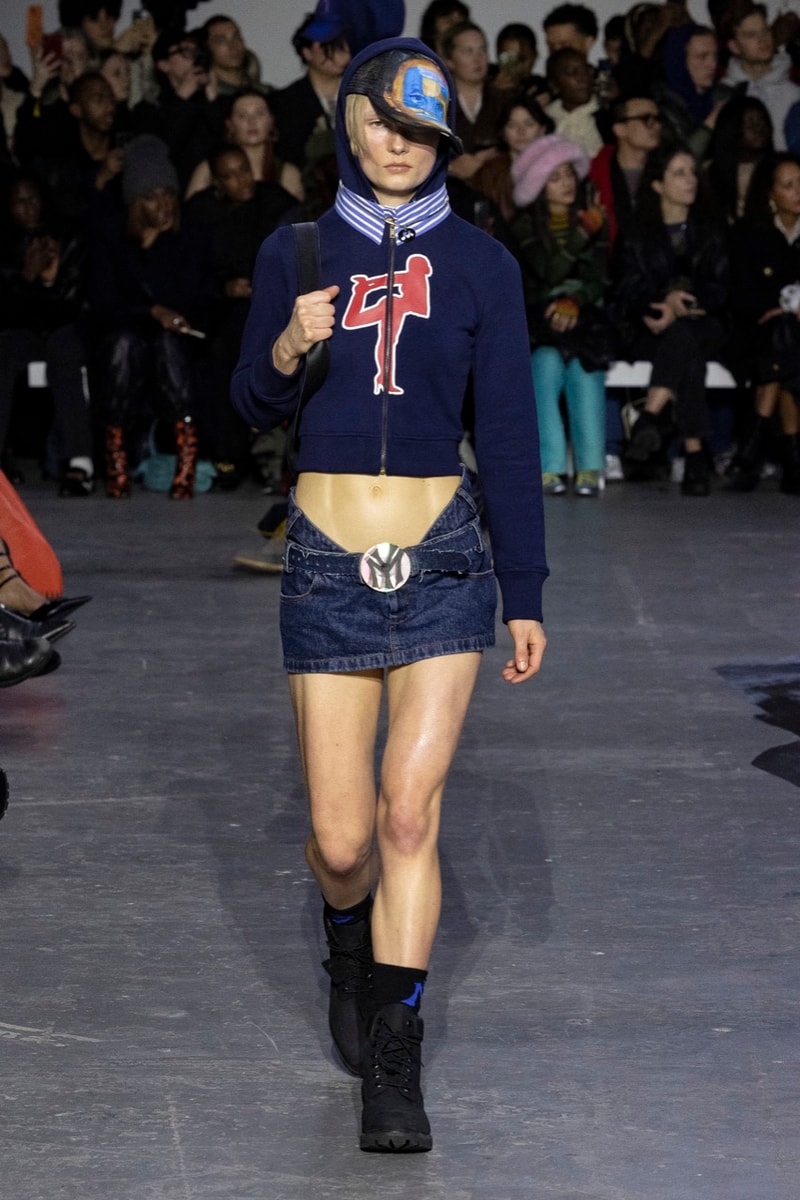 38 of 56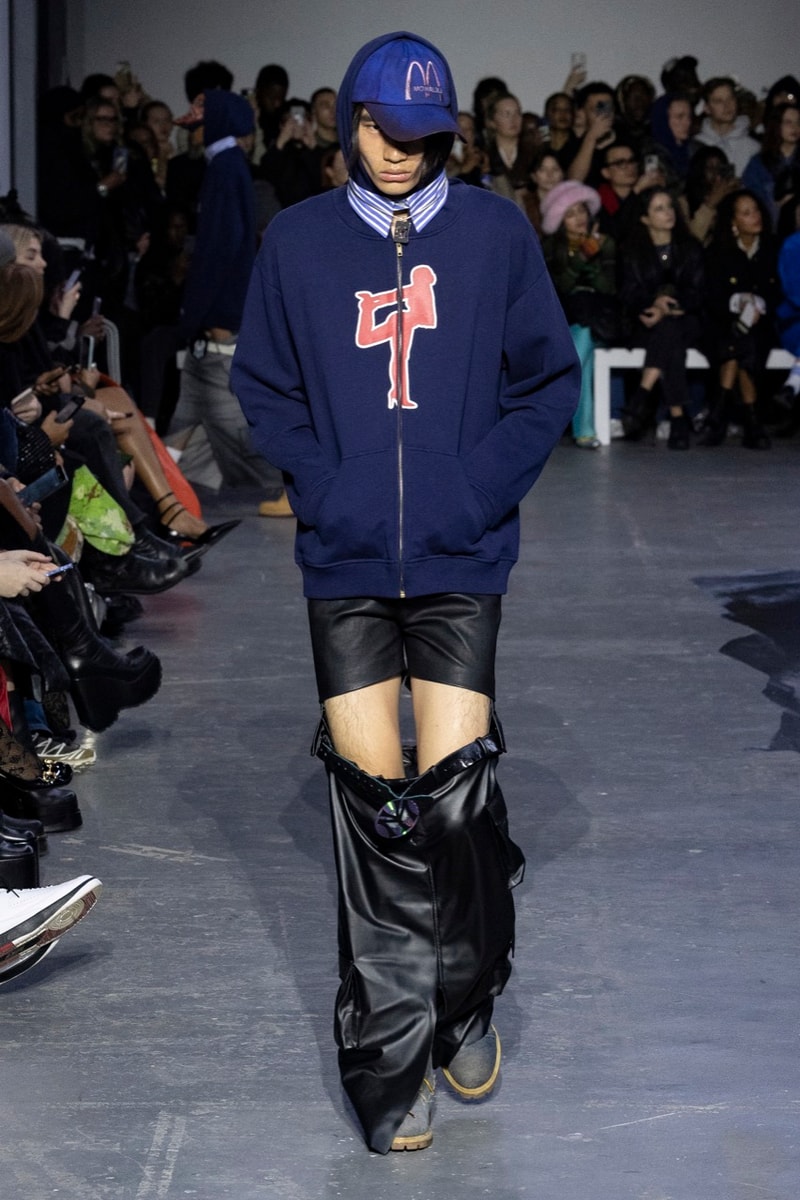 39 of 56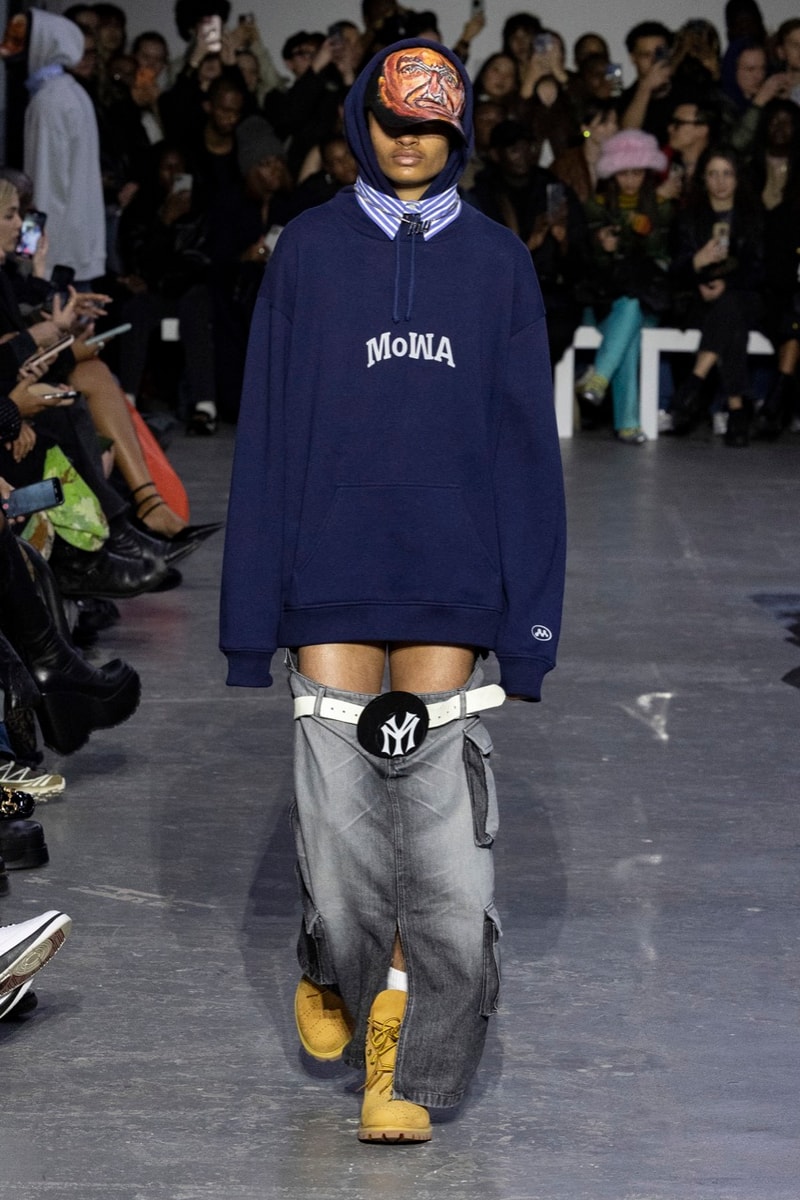 40 of 56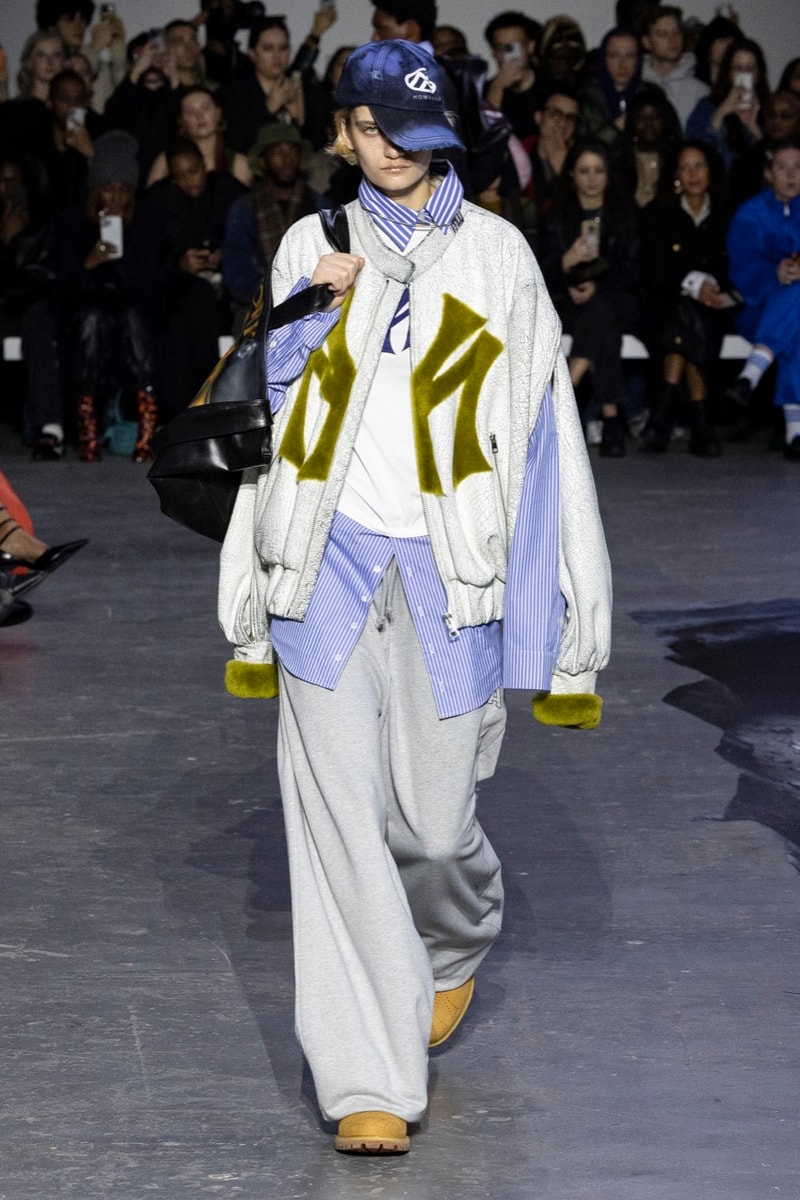 41 of 56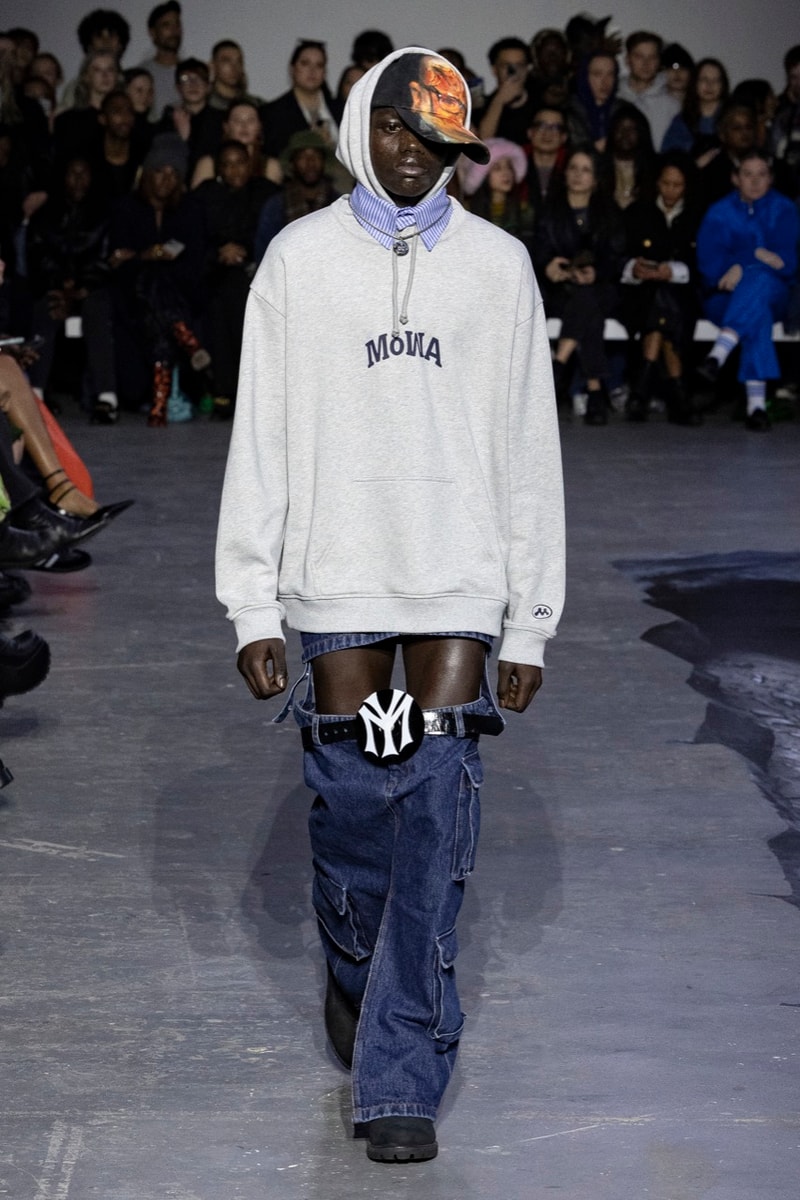 42 of 56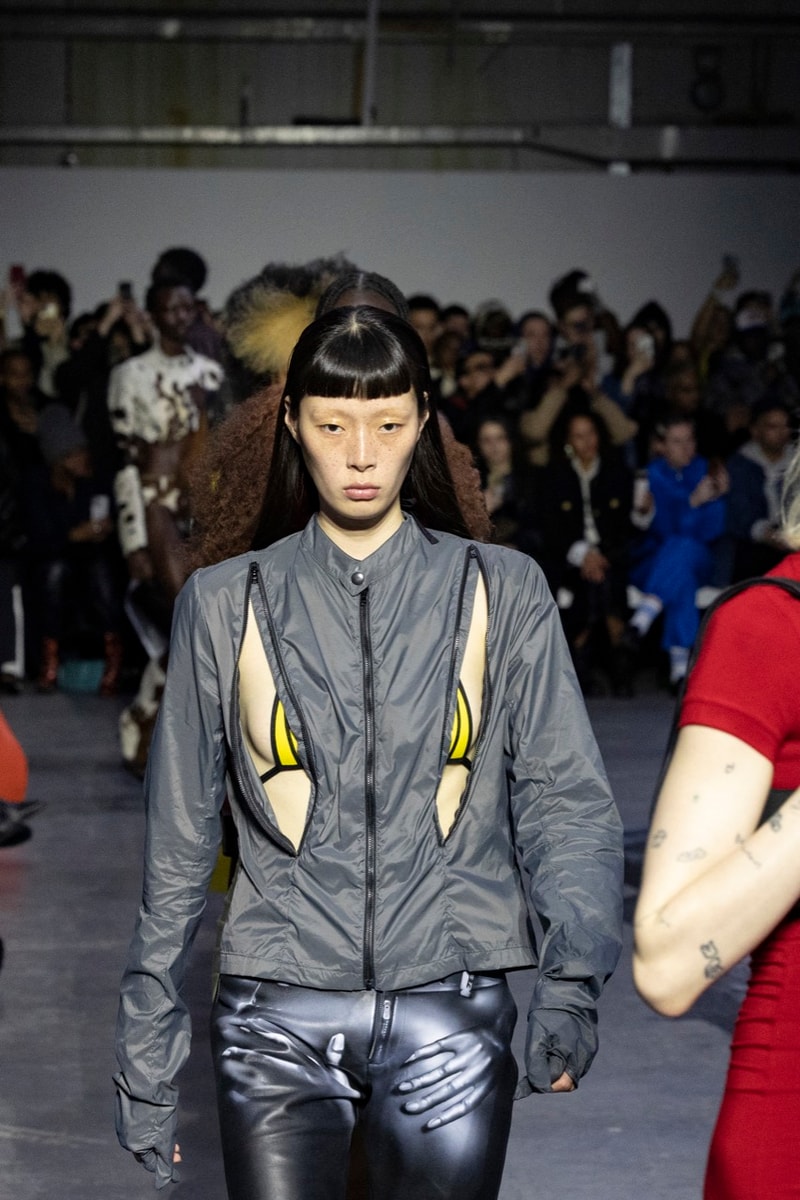 43 of 56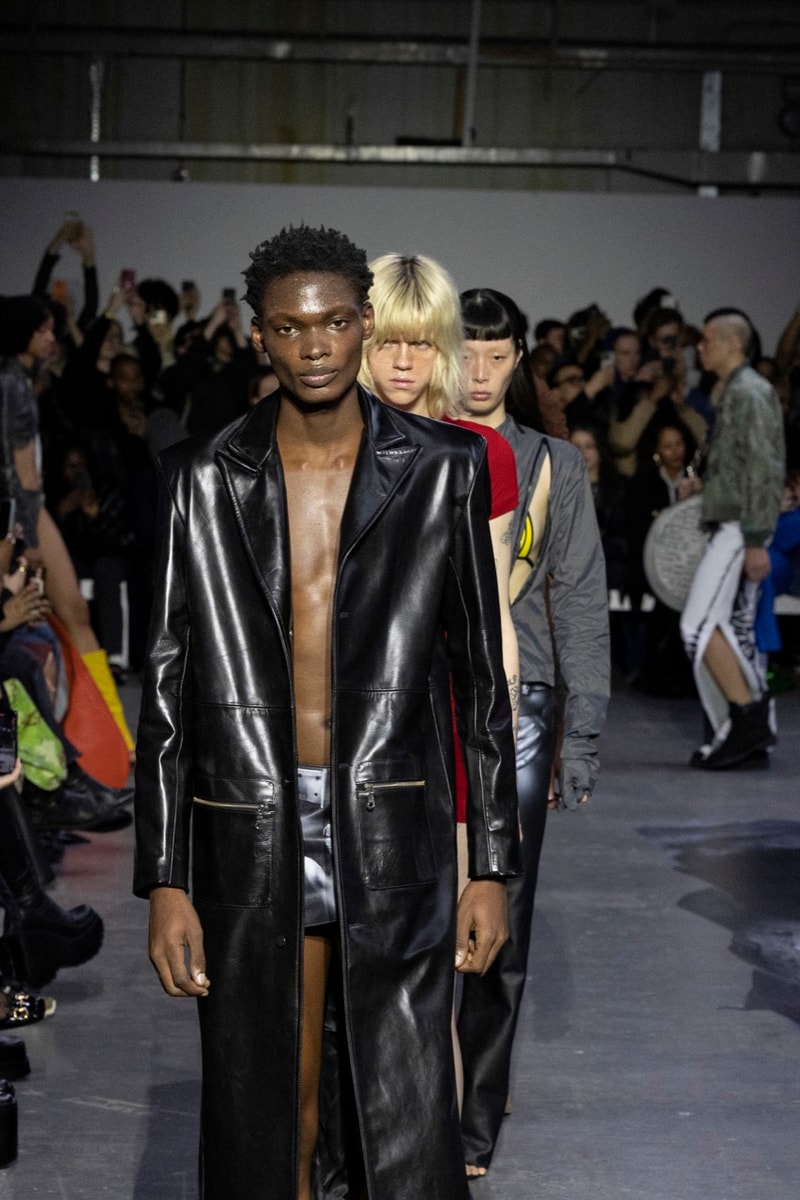 44 of 56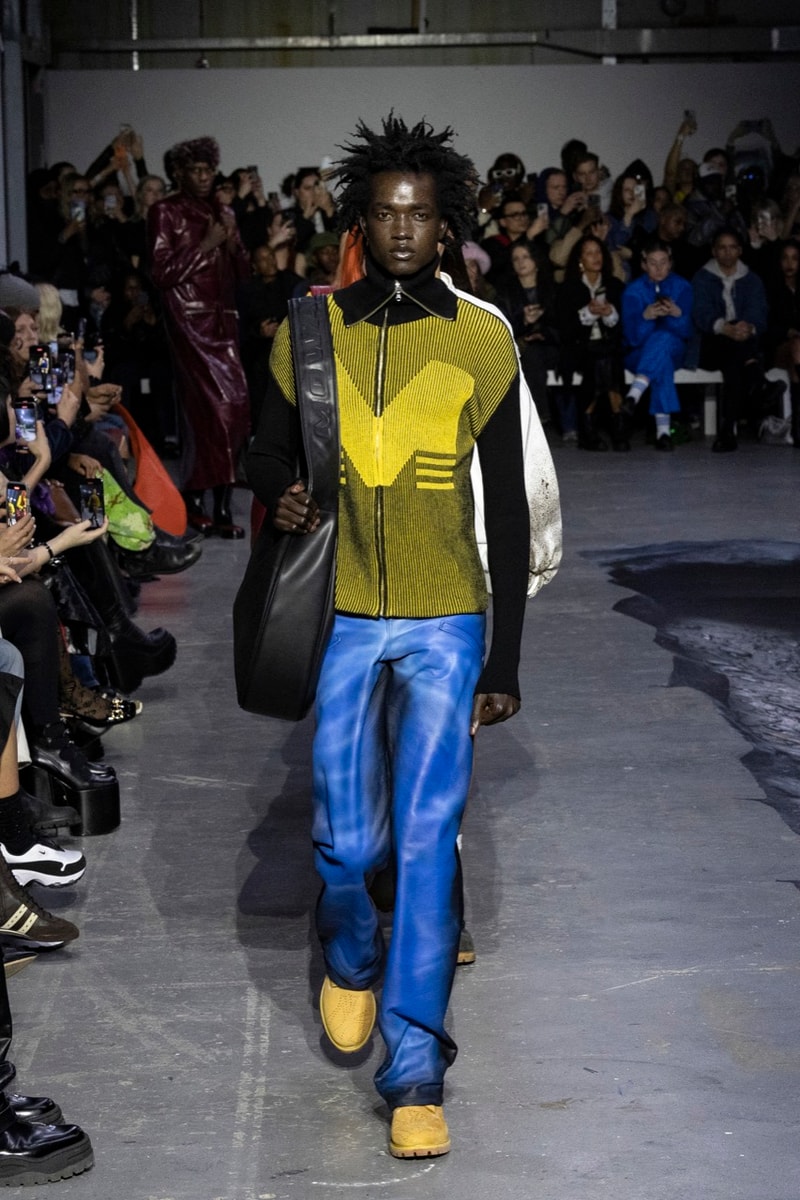 45 of 56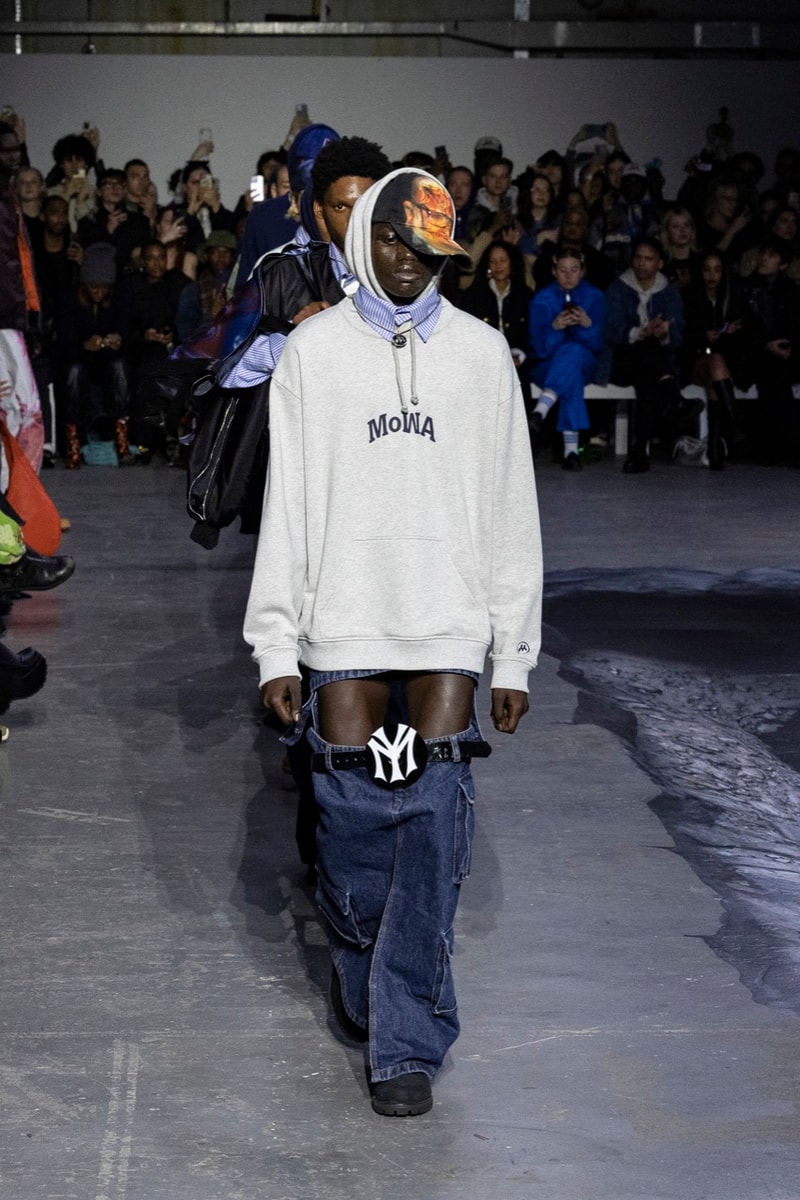 46 of 56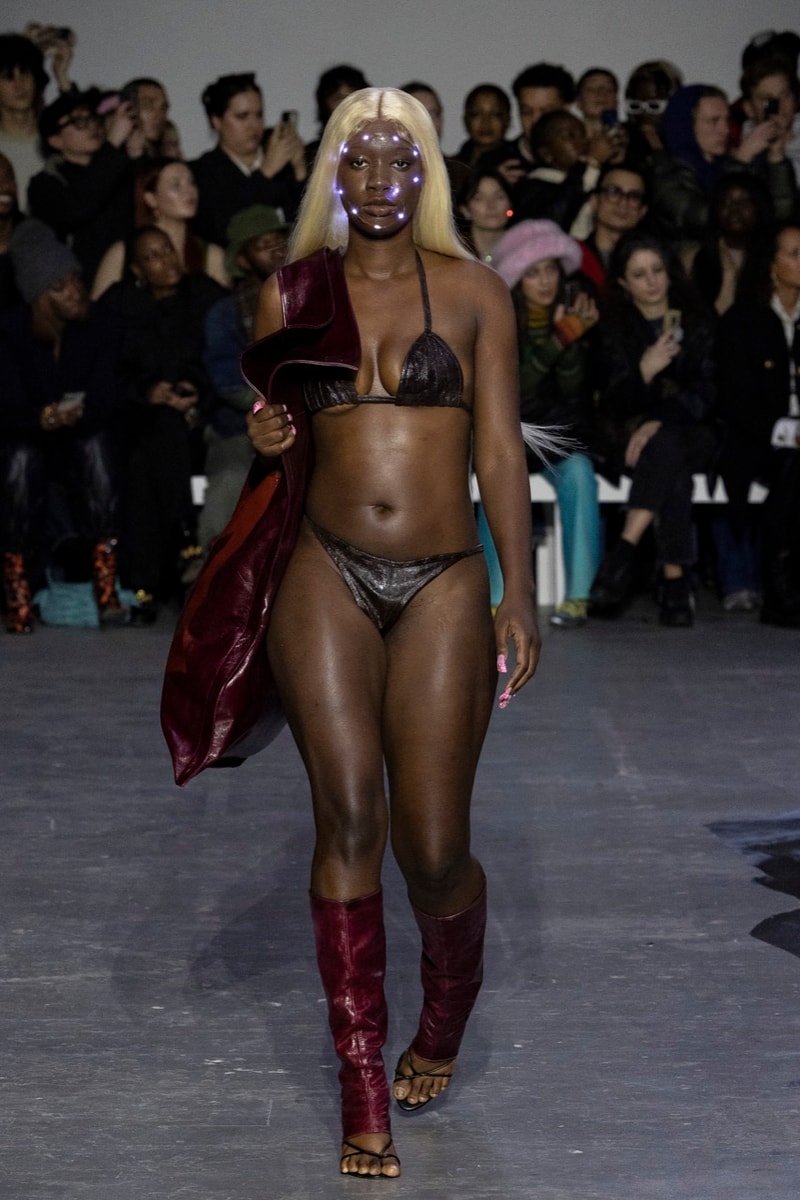 47 of 56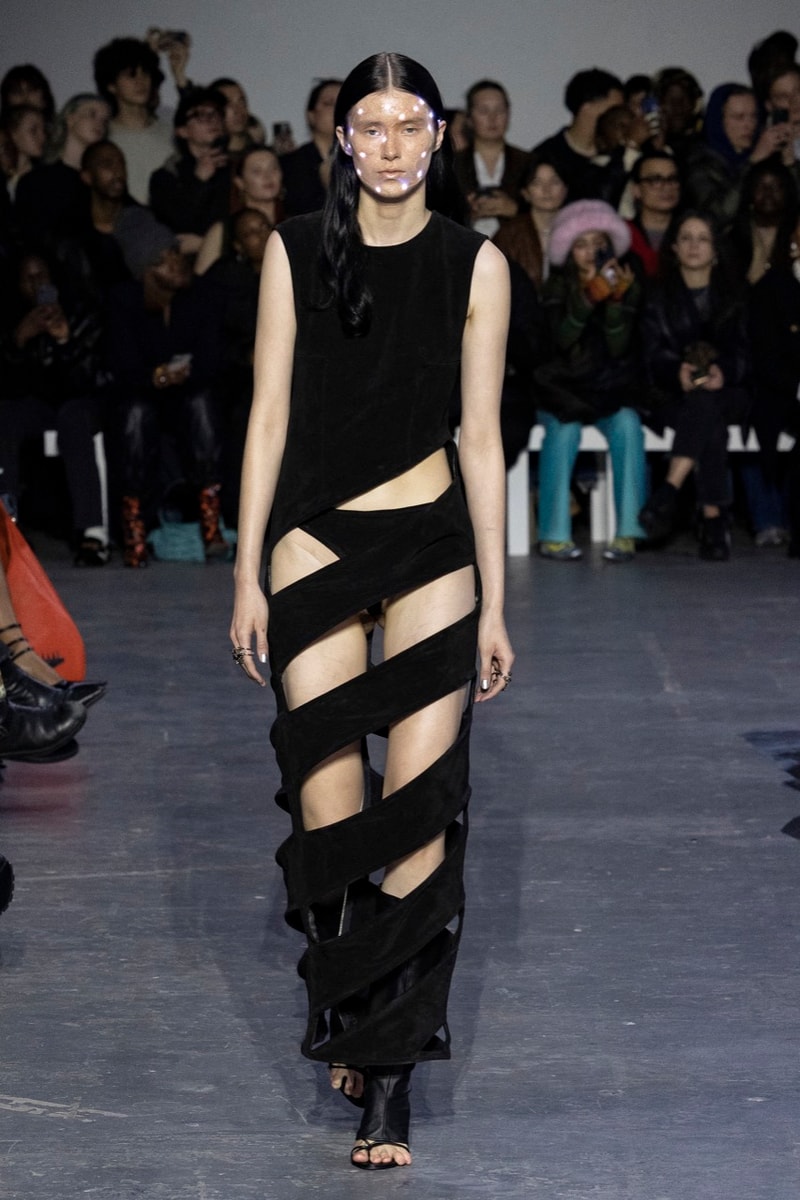 48 of 56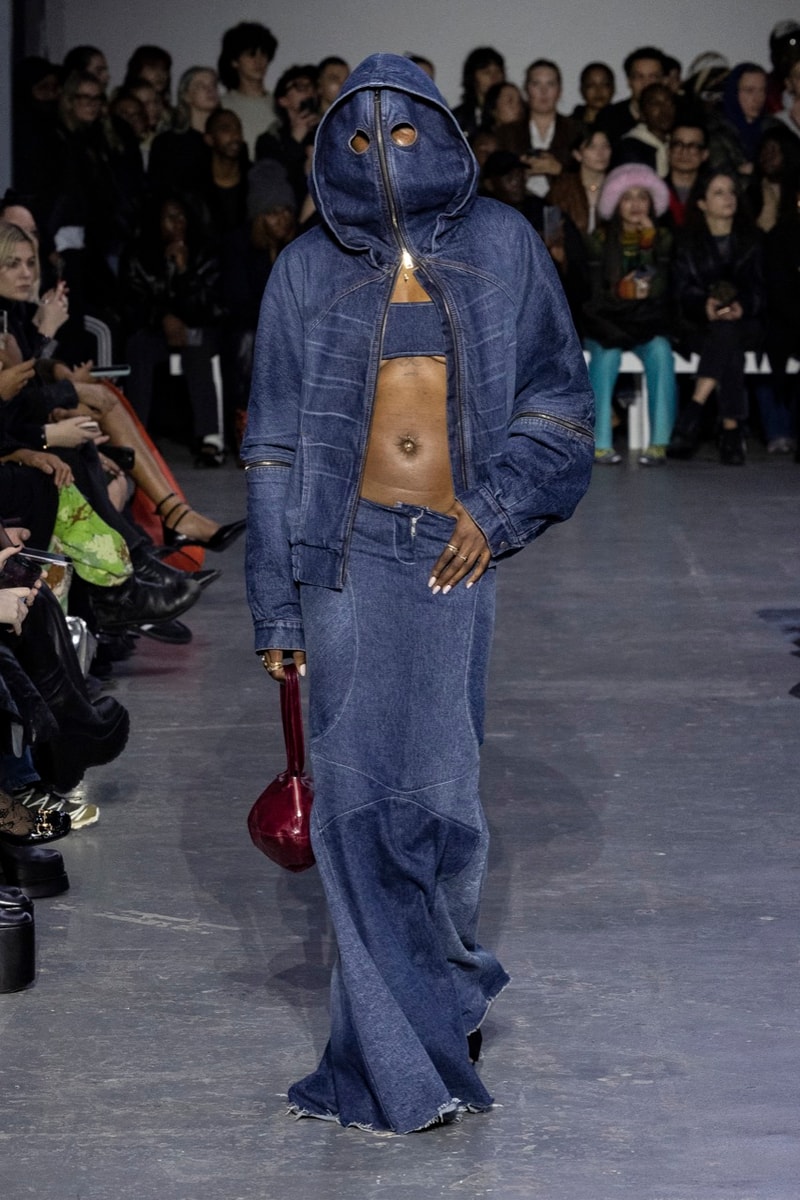 49 of 56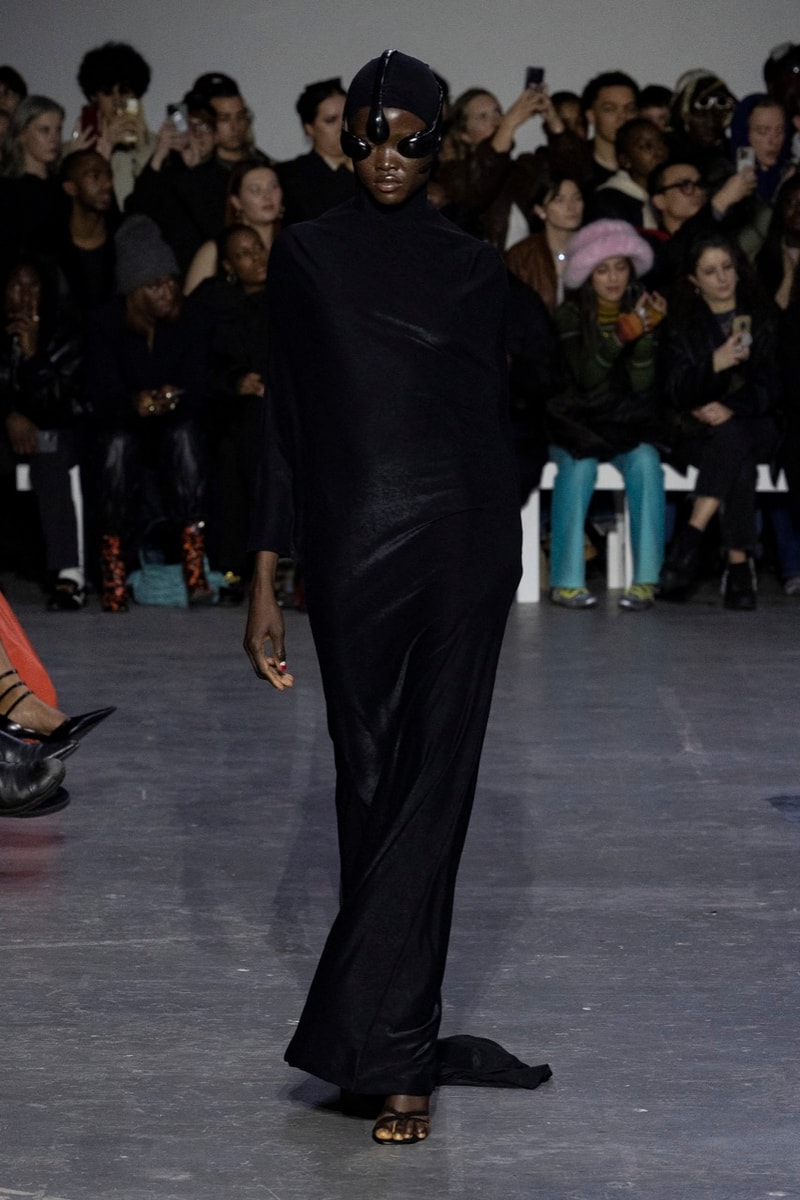 50 of 56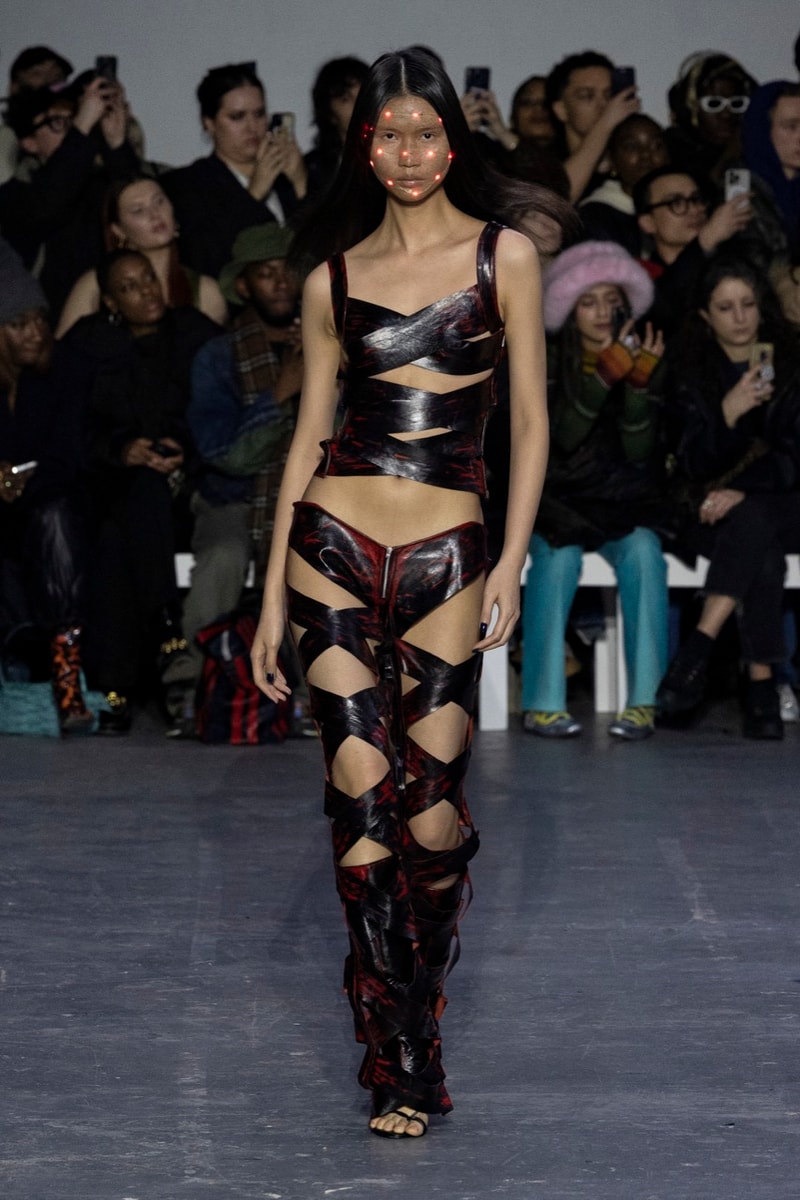 51 of 56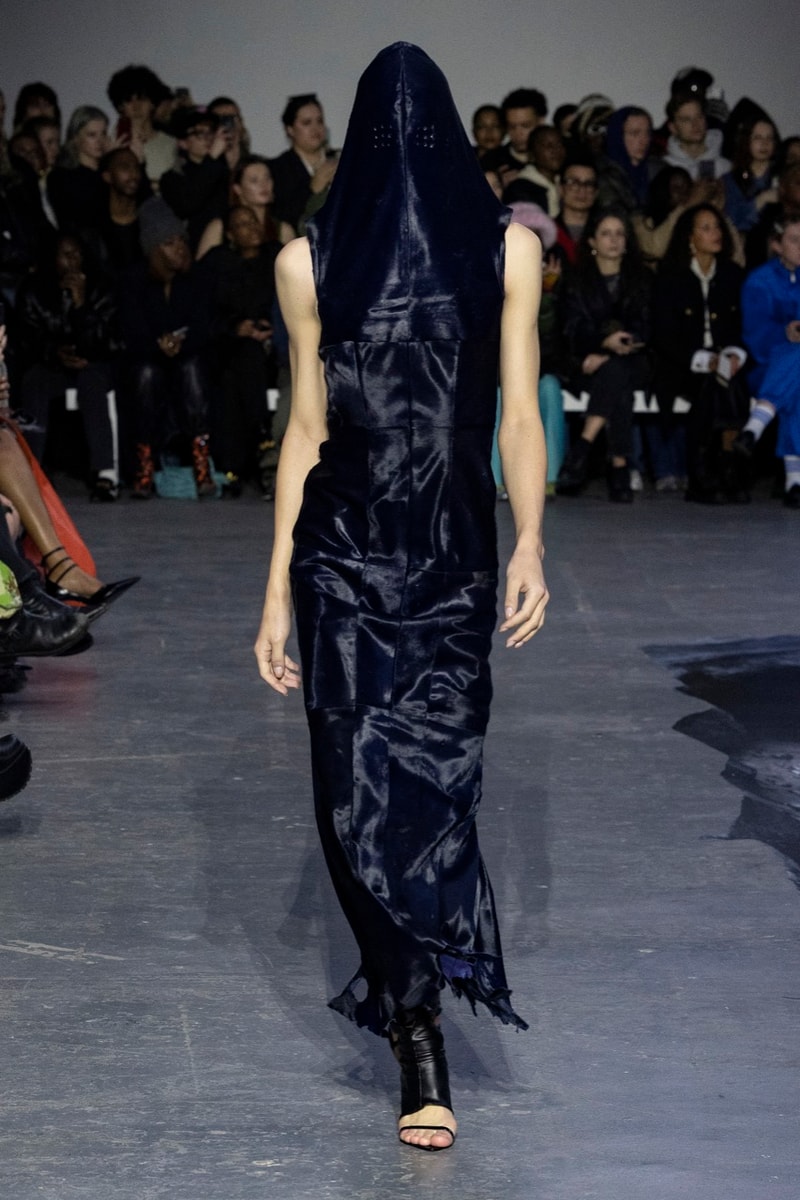 52 of 56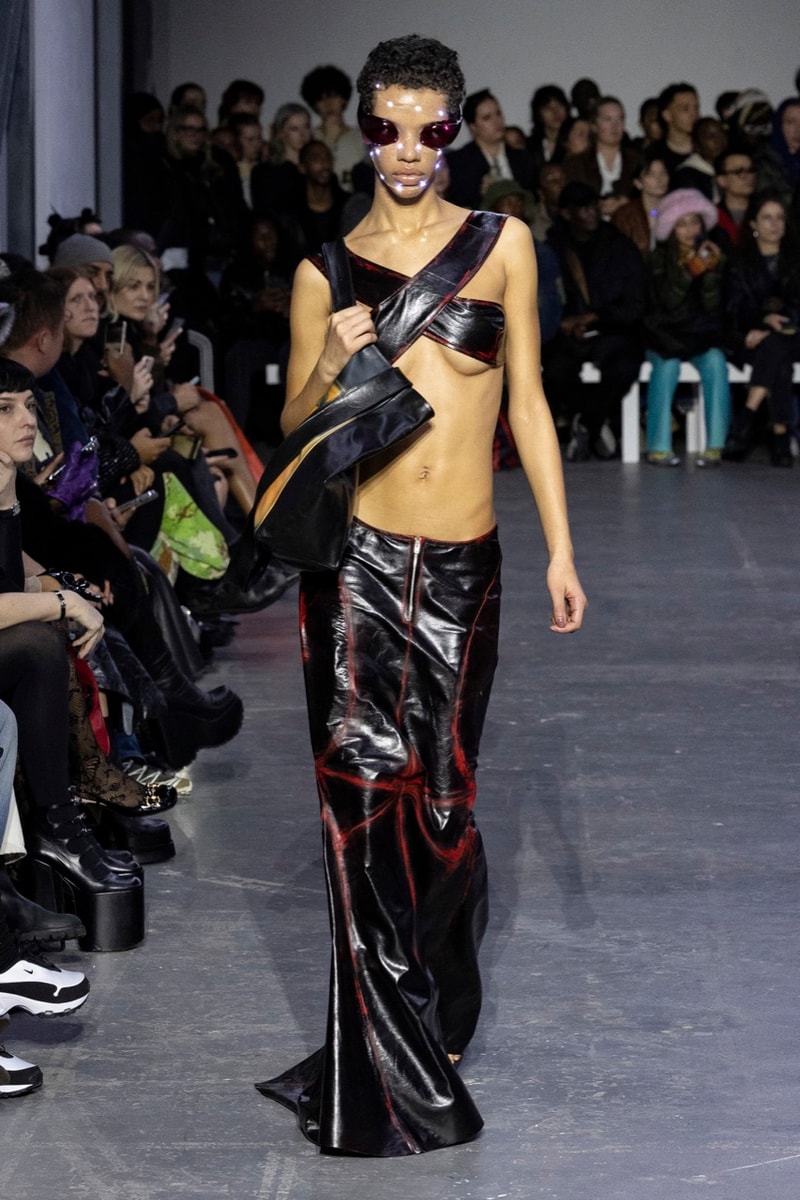 53 of 56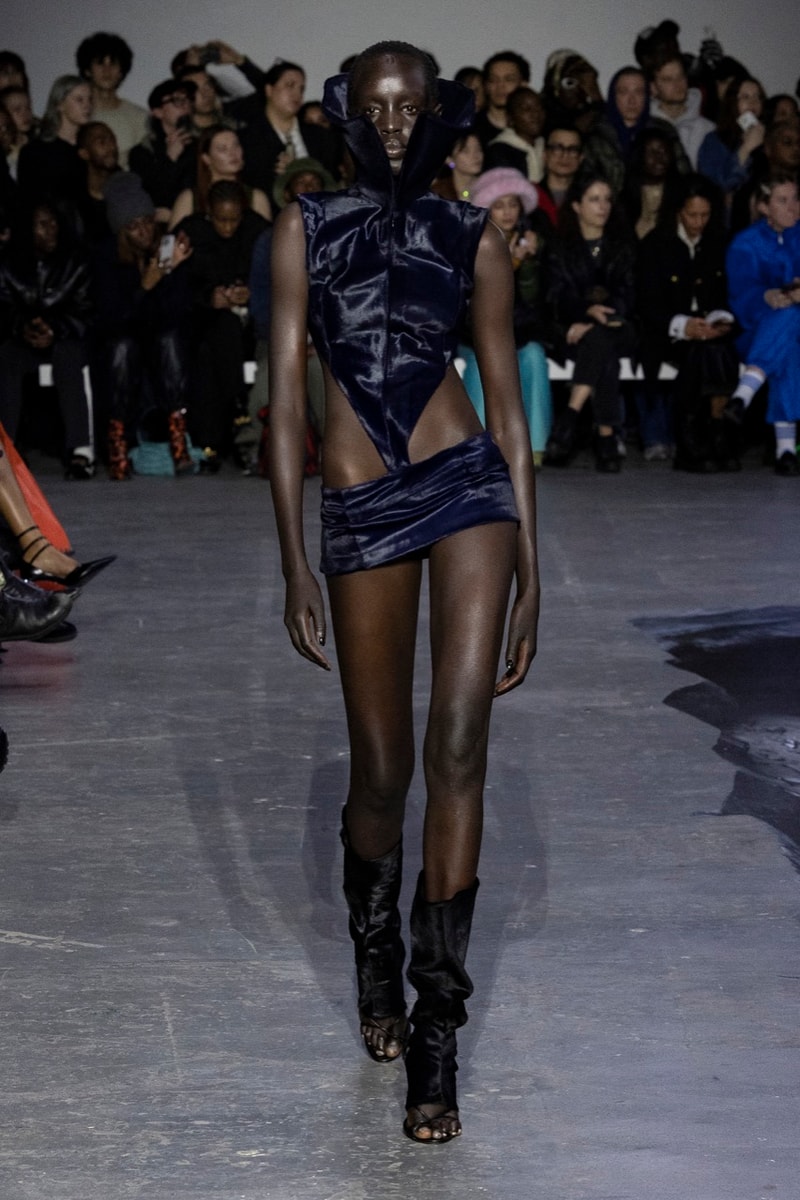 54 of 56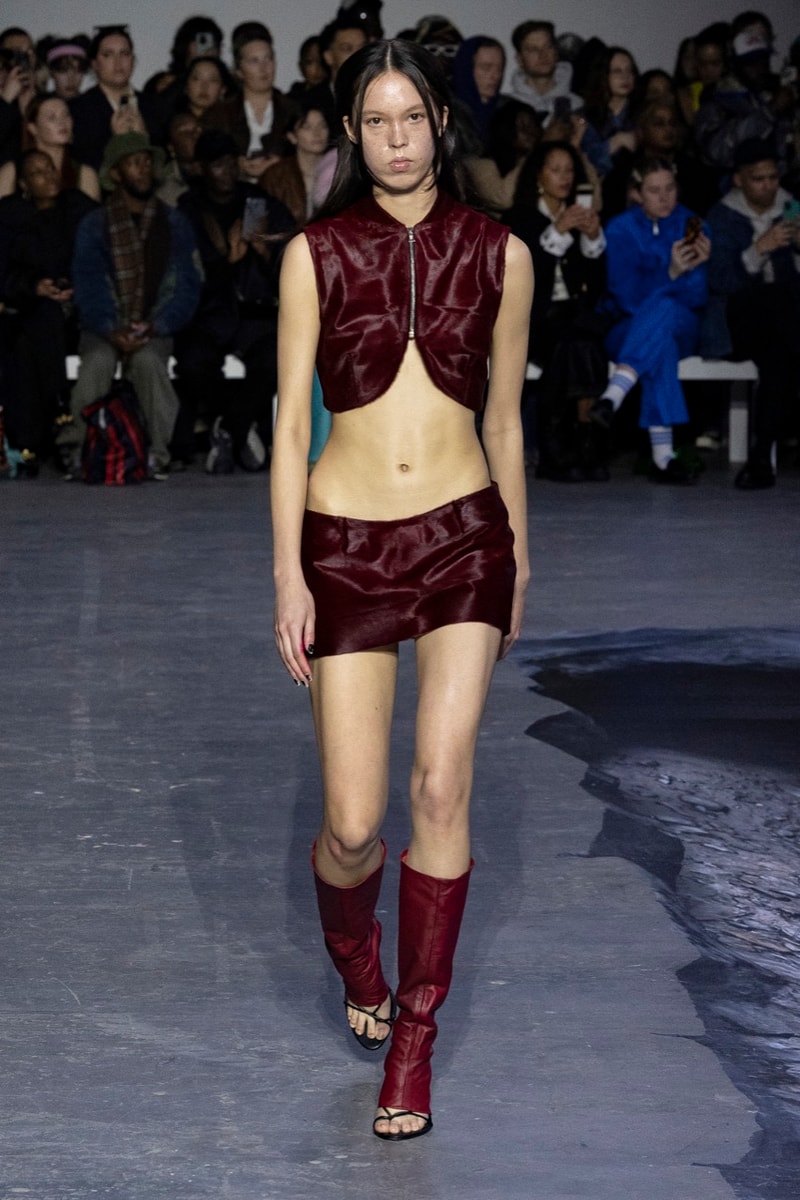 55 of 56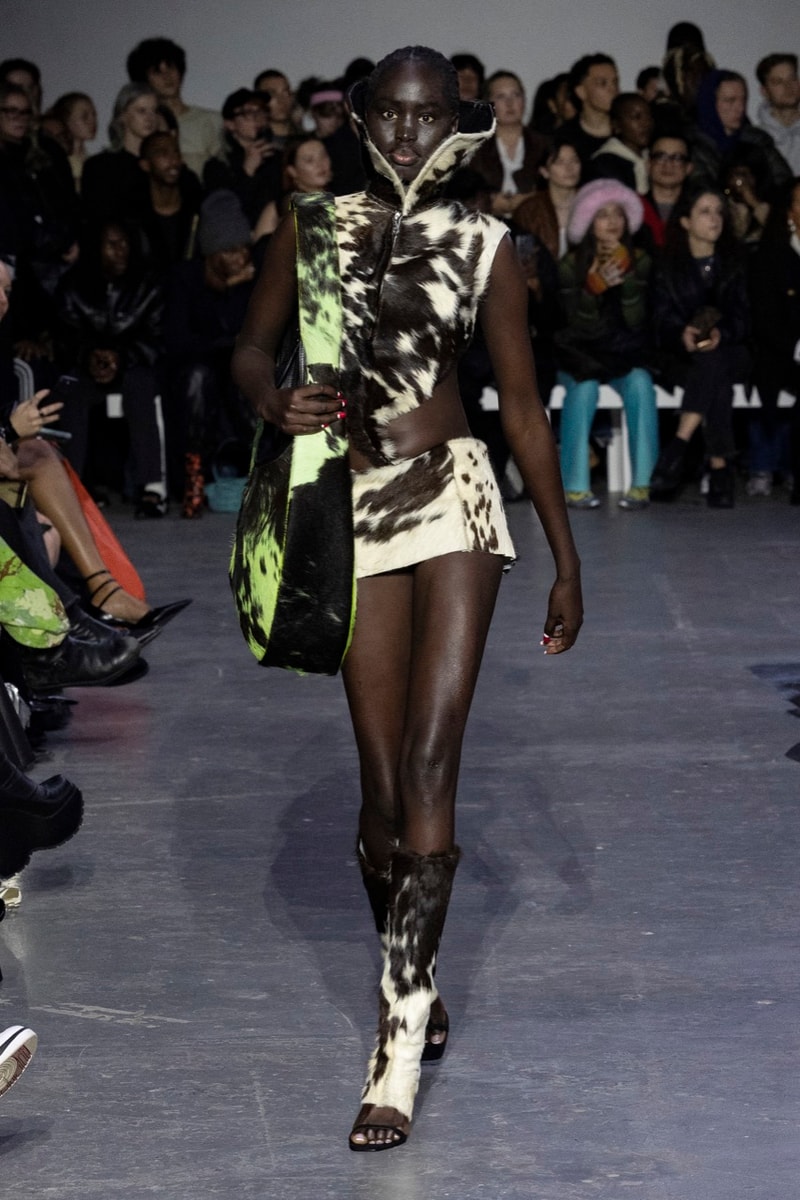 56 of 56
Fashion
Mowalola FW23: Timberland Boot Bags, Runway Babies and Rico Nasty
The Nigerian designer's triumphant return to LFW was one to watch.
Mowalola FW23: Timberland Boot Bags, Runway Babies and Rico Nasty
The Nigerian designer's triumphant return to LFW was one to watch.
Nigerian designer Mowalola made her long-awaited return to London Fashion Week for Fall/Winter 2023 with a seemingly apocalyptic runway show held at a former university building-turned-art gallery.
Titled "Dark Web," the collection utilized "the epicentre of capitalism" as its backdrop, merging slouchy NY-style sportswear with futuristic elements, punctuated by the designer's signature, sexy leathers and cut-outs. FW23 took second-skin dresses and added hoods, slashed groins and tied arms, offering a commentary on the faceless corporations and cultural institutions we fall prey to, aiming to convey a feeling of "fetishistic servitude." The feeling was only enhanced by this season's accessories, from fake Bluetooth headsets to bug-eyed sunglasses, along with concealed faces.
Elsewhere, the collection explored the concept of the online hacker — merging biro-scrawled graffiti and bootleg New York Yankees logos with beat-up bomber jackets, leather skirts and wide-legged trousers alongside oversized accessories and Timberland boot bags. Finally, FW23 welcomed "a band of survivalists," dressed in booty shorts and boleros crafted with pony skin. Mowalola's runway featured numerous famous faces too, from London-based graffiti artist Slawn (and his baby, held seemingly as an accessory) to American rapper Rico Nasty.
The techno-apocalyptic energy of the showcase was characterized further by a makeup collaboration with Isamaya Ffrench, who fused light sources with the model's faces and played with the boundaries between real and robotic. Alongside Ffrench, the collection's hair appeared to be a partnership with The Unseen Beauty, whose "COLOR ALCHEMY" dyes added a holographic film to an already futuristic appearance.
Take a look at the collection above.
While you're here, check out our LFW interview with Chet Lo.
---
Share this article