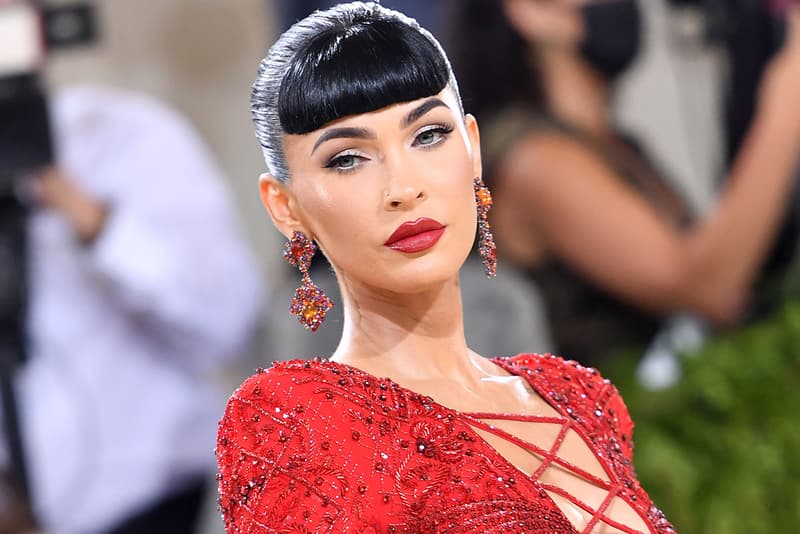 Beauty
Megan Fox Serves Two Glamorous, "Stepford Wife" Hair Moments for the Grammys
Stunting in all her Hollywood glory.
Megan Fox Serves Two Glamorous, "Stepford Wife" Hair Moments for the Grammys
Stunting in all her Hollywood glory.
In the hair department for A-listers, 2023 is off to a great start. Stars such as Hailey Bieber, Jennifer Lopez and Millie Bobby Brown are catching our eyes for hairstyle trends to try at any point of the year and we're grateful. However, you can't mention anything about hair and not mention our fave, Megan Fox, who recently sported a honey-blonde shoulder-length bob. Now the icon is back to her jet-black Hollywood tresses.
Always one to command the attention of the red carpet, Fox hit the 65th Grammys scene rocking a shorter version of her pop, looking nothing short of a trophy wife. Now, what has hit us over the head is the fact that her previous honey-blonde update most likely was a wig while she was testing out how the length of hair would look on her — and let's just say she did the right thing. Styled by celebrity hairstylist Peter Lux, he worked his magic on Fox with not just one but two looks. She donned a chic middle part for the awards show with her ends flicked outwards. Lux upgraded her look for the afterparty with a side part and cascading Hollywood waves.
Like we always say, let Fox serve as your inspiration if you're looking to go for the big chop. Catch more of the Stepford Wife moment ahead.
If you missed it, check out the best beauty looks from the 65th annual Grammys.
View this post on Instagram
View this post on Instagram
---
Share this article