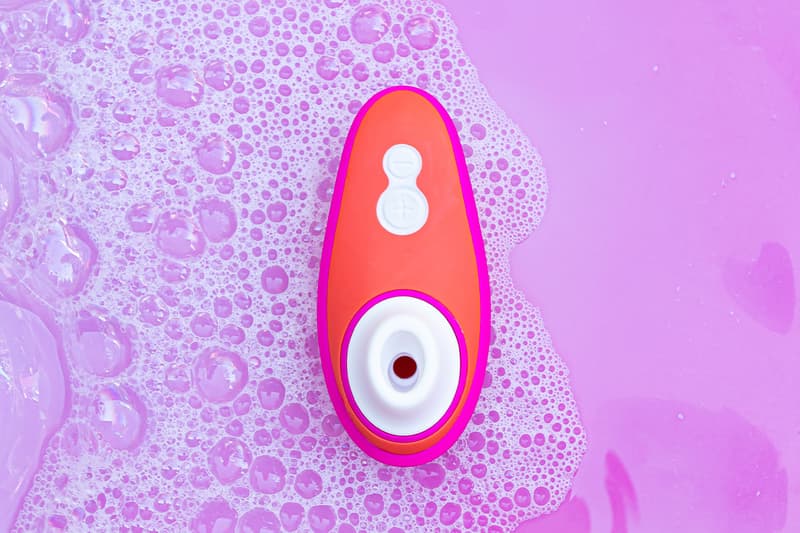 Here's Why I Keep My Vibrator in My WFH Office
An underrated life hack.
Methods to maintain wellness while working from home vary from person to person, and when I think about what enhances my WFH routine, my eyes shift almost automatically to my go-to vibrator, the Womanizer Liberty by Lily Allen. Truthfully, I still have some shame to unlearn, so I thought my newest revelation meant I was somewhat unhinged. I did some googling and found a New York Post article from 2017 that suggested masturbating at work was a doctor-approved wellness tip.
I started incorporating masturbation for stress relief when I was a sex worker trying to perfect my work-life balance. Now as a sex and dating editor, I'm finding the trick still works no matter the job. On deadline-heavy days when my creativity might be dwindling, sometimes I need a recharge. Whenever I feel work-related anxiety rises, I take that as a friendly reminder to take a breather and clear my head.
The best part of switching to masturbation when I feel stumped is that I'm still keeping my creative energy in flux. Something that's not talked about much is the fact that sexual energy is creative energy. It's similar to when an artist feels blocked when working on a certain piece. Some might ditch the piece completely, but it's more efficient to work on something else, and then return with a clear mind. My practice is essentially that. Instead of banging my head against the wall over a deadline, I just bang myself — pun intended.
Benefits of masturbation for work-related stress relief
Masturbation releases dopamine, oxytocin and endorphins which are feel-good hormones. I incorporate deep breathing which doubles those benefits. It also helps with productivity because I'm no longer prone to procrastinate as an avoidance mechanism. If something is difficult, I feel empowered to find a solution and efficiently move on to the next task. Lastly, it helps boost my confidence because I was able to pull myself out of self-doubt, ground myself and even feel pleasure.
Find a safe, comfortable environment that you can relax in. Separate your labia or lips, so you have easier access to your clitoris. Then, wrap the opening of the vibrator's stimulation head around your clitoris. As you find a comfortable position, play with the different speeds of the Liberty until you find the right match. Or, as I like to do, switch up the levels of vibration as you get more aroused.
Share this article