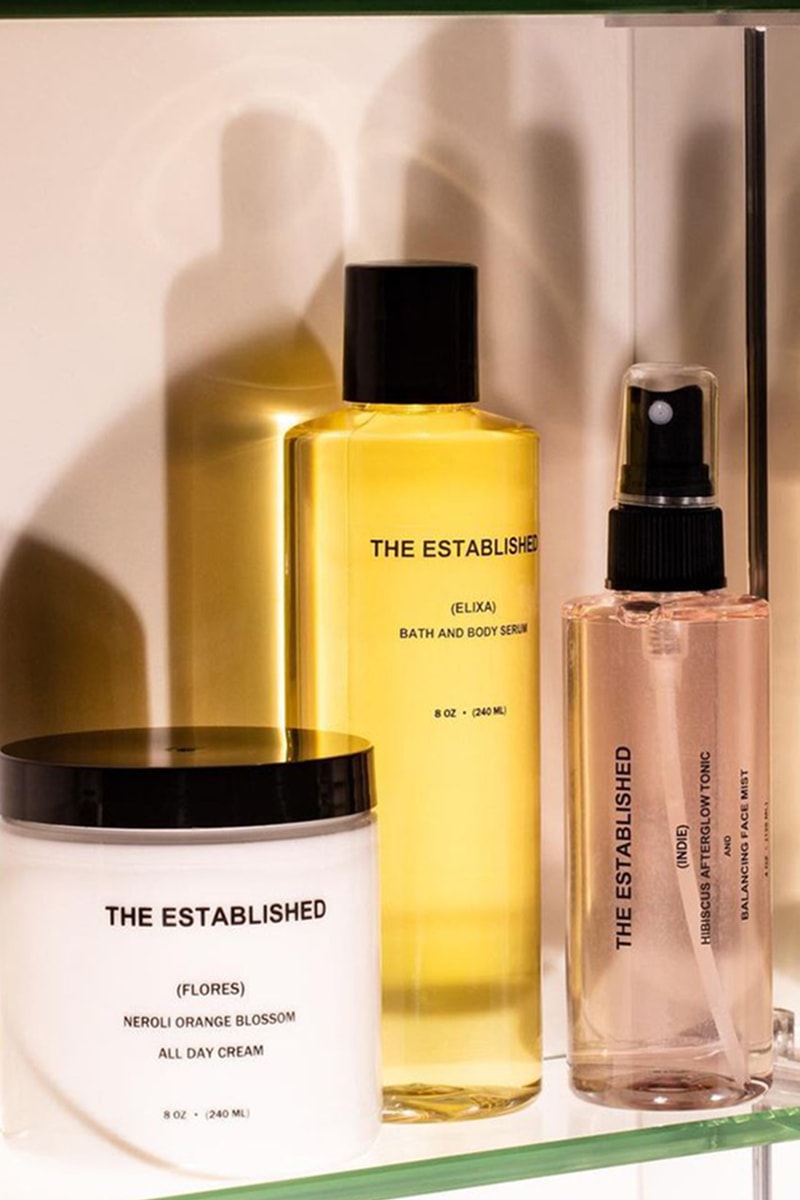 6 Black-Owned Brands That Deserve a Spot in Your Beauty Routine
It's time to open up your purse.
Beauty
6 Black-Owned Brands That Deserve a Spot in Your Beauty Routine
It's time to open up your purse.
Undoubtedly, the last few years have brought about a new generation of beauty that champions diversity and inclusion in the makeup, skincare and haircare categories. Rihanna with Fenty Beauty was the first major complexion brand to wake up the larger brands — taking up space for the culture. Since then, we've had many other Black celebs take up even more space, like Tracee Ellis Ross' haircare line Pattern Beauty, making way for other smaller brands to flex and pop off as they only should.
While Black A-listers have been pushing boundaries and opening doors that have never been opened, it's the Indie brands that genuinely make the world go round. Here at Hypebae Beauty, we champion loudly for the "underdogs" of the beauty industry. Those who are putting out stellar products and filling in gaps in the market. The brands that have an ethos in expanding their product offerings to meet the needs of the Black and Brown consumers from their respective communities.
In honor of Black History Month, we're honoring and showing love to our favorite Black-owned brands that are doing things well for the melanated people. Keep reading on for the most top-shelf-worthy Black-Owned brands you will want to keep in your rotation.
View this post on Instagram

Glossier Grantee and Founder Dr. Chaneve Jeanniton founded Epi.logic on the belief and research that science is the key to clear skin. The brand offers accessible but luxe cleansers, toners and serums that will look good in your Instagram pics and are widely beneficial to your skincare routine.
View this post on Instagram

Karen Young shook up the shaving industry when she hit the scene with Oui the People. From the body oil to the gel-to-milk shaving cream, Oui the People is a sensitive skin-friendly body care brand that encourages consumers to embrace and love the skin they're in.
View this post on Instagram

You can't mention anything Chic without mentioning The Established. Founded by Essence Iman out of her own personal body gripes, the minimalist brand cultivates high-performing products made to provide relief from skin concerns such as eczema and everything in between.
View this post on Instagram

Directly named for the 54 countries in Africa, 54 Thrones is a luxe line of body butters that are sourced from the richest soil in Ghana, Uganda, North Africa and more.
View this post on Instagram

Cosmetic Chemist and founder Ron Robinson is a beauty industry veteran and has been the brain behind many of our favorite skincare products for large brands. BeautyStat is most known for its initial product, the Universal C Skin Refiner and is a cult-loved staple of many skin enthusiasts.
View this post on Instagram

Keta Burke-Williams realized there was a significant gap in the fragrance market for luxury, Black-owned scents and founded Ourside. The brand has three decadent unisex fragrances that will fit any vibe or mood.
---
Share this article