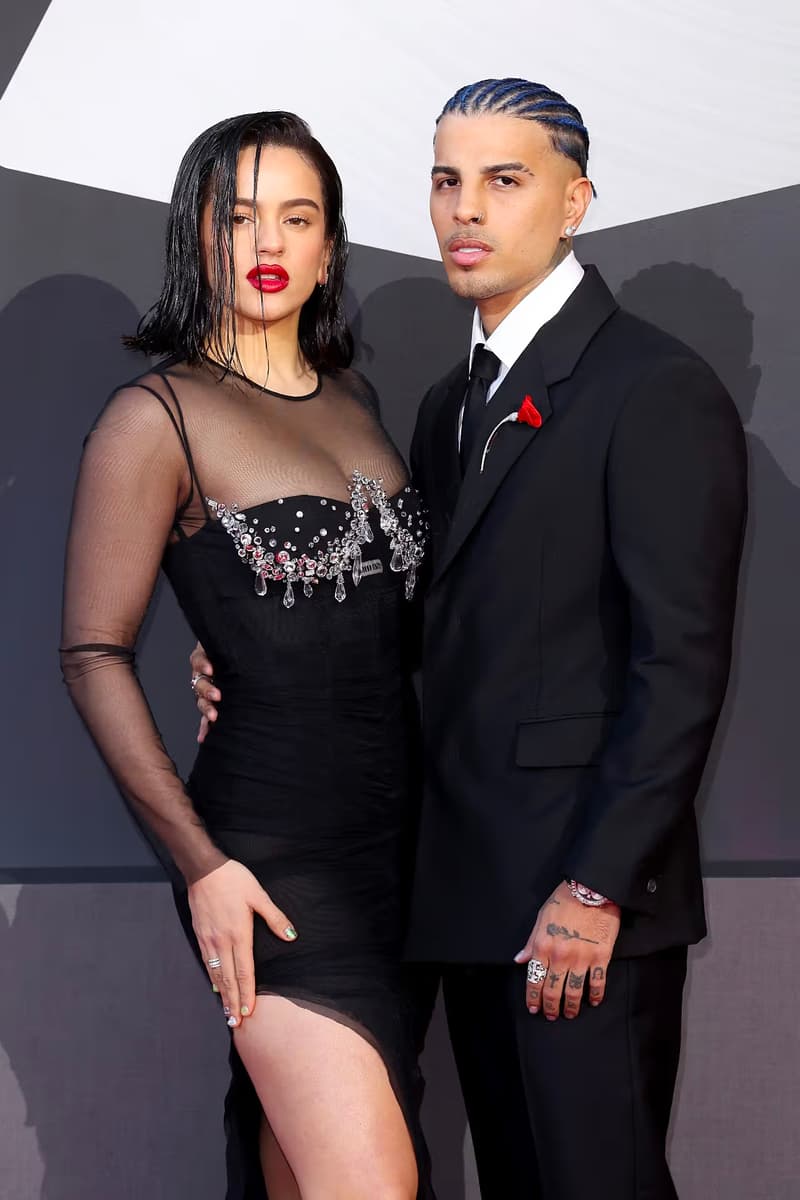 Cringe or #CoupleGoals?: Fans React to Rosalía and Rauw Alejandro's Steamy New Teaser
(Regardless, we need that new single NOW.)
Sex & Dating
Cringe or #CoupleGoals?: Fans React to Rosalía and Rauw Alejandro's Steamy New Teaser
(Regardless, we need that new single NOW.)
Celebrity couple, Rosalía and Rauw Alejandro tease their new music with a steamy teaser.
After announcing their collaborative EP RR on March 14, the couple takes it to the next level, sensually singing their lyrics to each other in their latest teaser. Twitter immediately rang in with opinions ranging from "That one annoying couple in high school," to "Top me," but one thing is for sure: Rosalía and Rauw are set to bring a little love into Spring.
In fact, although the couple has been dating since 2021, Rauw Alejandro is predicted to take over Summer 2023 after his latest release, Saturno continues to make waves with American listeners. Could this be the couple to revive #couplegoals? Or should we just lock it in as forever cringey?
View the teaser below.
---
Share this article