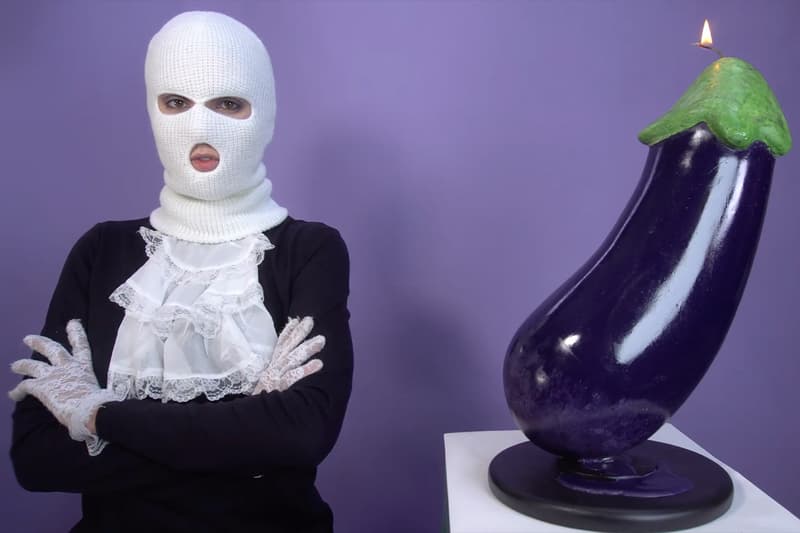 1 of 6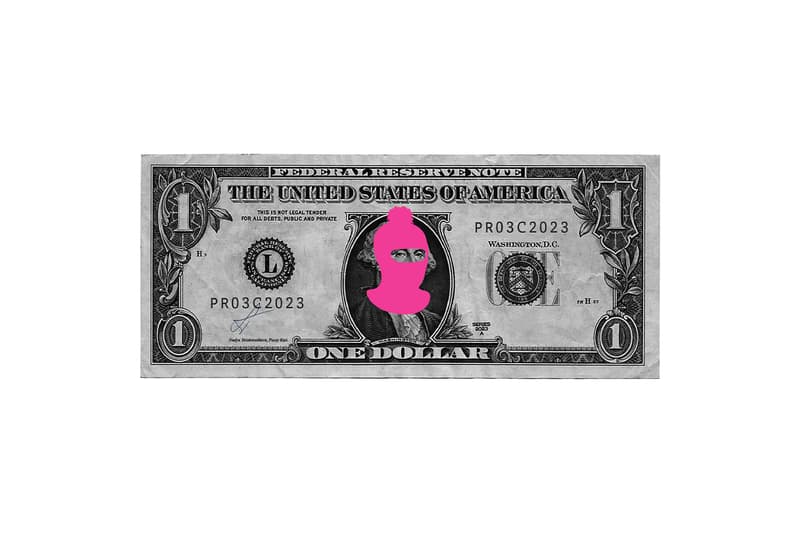 2 of 6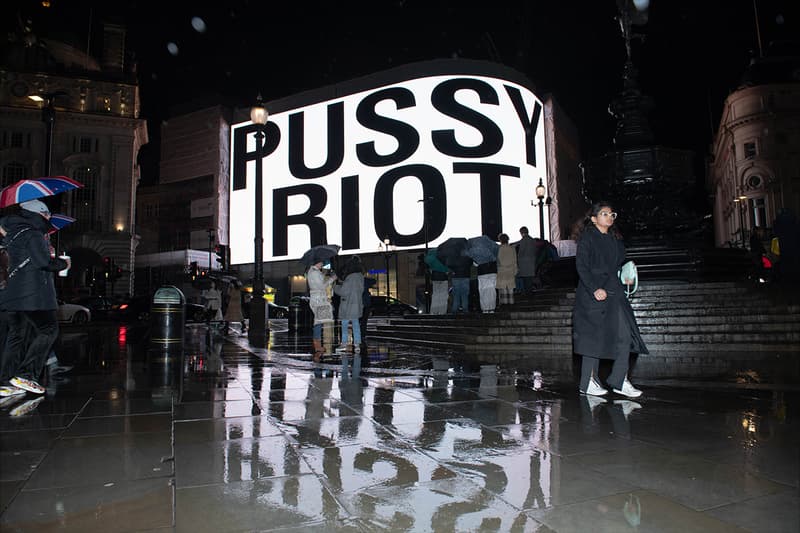 3 of 6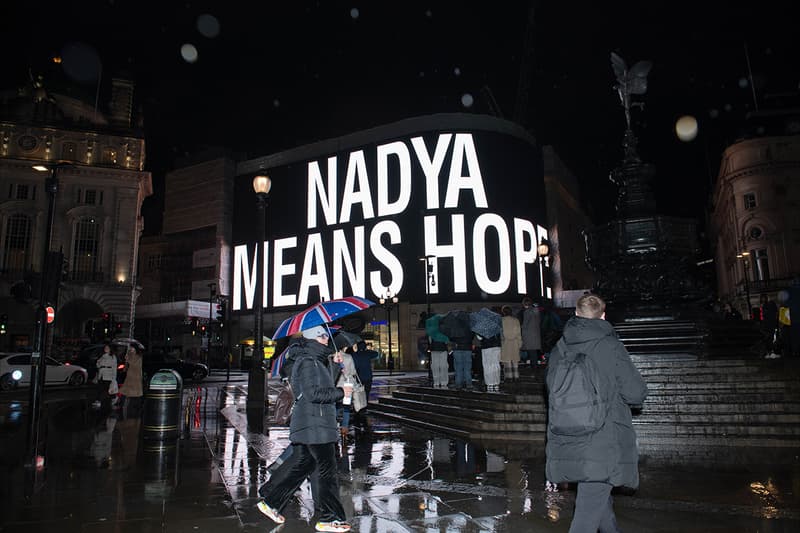 4 of 6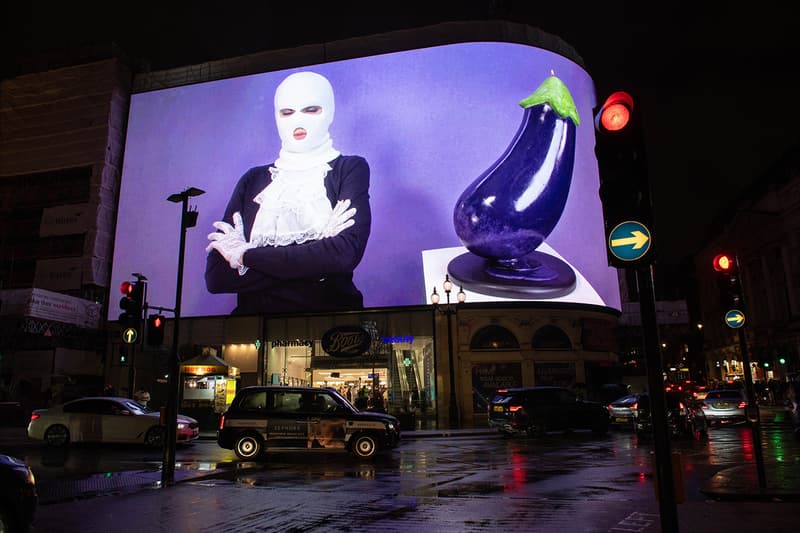 5 of 6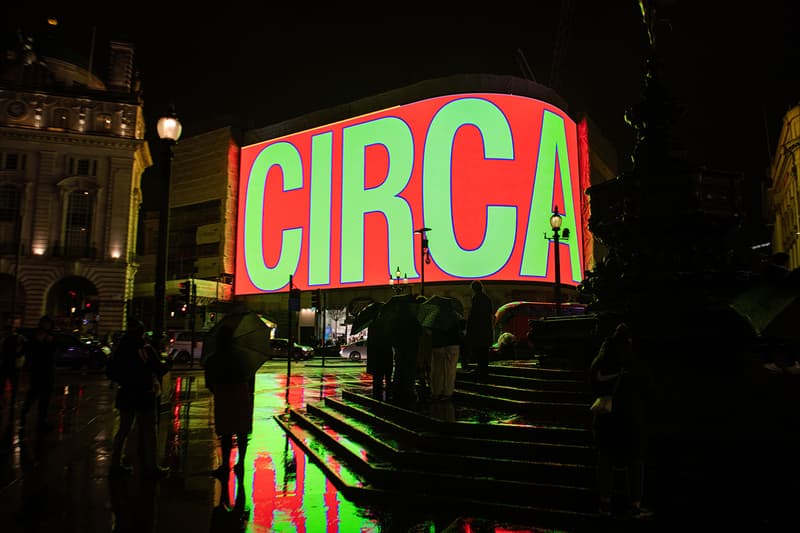 6 of 6
Art & Design
Pussy Riot's Nadya Tolokonnikova Sets the Patriarchy on Fire for CIRCA 20:23
A new digital billboard taking over London's Piccadilly Lights and more.
Pussy Riot's Nadya Tolokonnikova Sets the Patriarchy on Fire for CIRCA 20:23
A new digital billboard taking over London's Piccadilly Lights and more.
In celebration of International Women's Day, the Cultural Institute of Radical Contemporary Arts (CIRCA) is screening on London's Piccadilly Lights and across a global network of digital billboards Nadya Means Hope, a short movie by renowned women's rights activist Pussy Riot (aka Nadya Tolokonnikova).
In the foreground of the showcase is an exploration of the patriarchy in a post-Roe v. Wade world, where women's rights are challenged globally. With this visual statement, Tolokonnikova responds to CIRCA 20:23 manifesto Hope: The Art of Reading What Is Not Yet Written, which encourages artists to envision hopeful futures.
In Nadya Means Hope, the Pussy Riot leader lights the tip of an eggplant emoji candle sculpture while staring definitely into the camera. The 2.5-minute-long video, which seeks to challenge existing power structures and promote gender equality, coincides with an all-female-identifying auction curated by the artist and featuring donated works from Jenny Holzer and Marina Abramović.
For the occasion, Tolokonnikova developed a series of hand-signed prints featuring seven male faces on US paper notes disguised anonymously in balaclavas — a call out to the fact a woman has not been featured on US paper money in over 100 years. Proceeds will support CIRCA's free public art program, which creates life-changing opportunities for the wider creative community.
"The pain of so many reverberates across the globe — women in the USA watch their granddaughters born with fewer rights than they had, brave protestors in Iran facing death and jail, and the endless atrocities in Ukraine. But in this violent crescendo of suffering, can we as humans begin to trust and hope, or has it truly forsaken us? I see the bravery of young women in Iran, of the entire unbreakable spirit of the nation and people of Ukraine, of young activists who continue to fight. For the aggressors, I wish them no hope, only oblivion. May there be hope for those that fight on the side of truth, justice and peace," expresses Tolokonnikova.
Nadya Means Hope is on view until April 5 and broadcasts each day at 20:23 across a global network of screens. To find out more about Tolokonnikova's performance and previous commissioned artists, visit this link.
---
Share this article