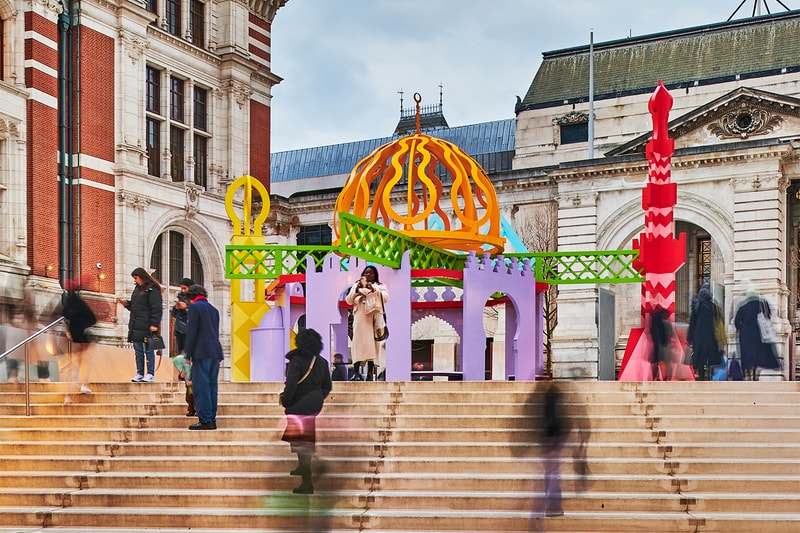 1 of 4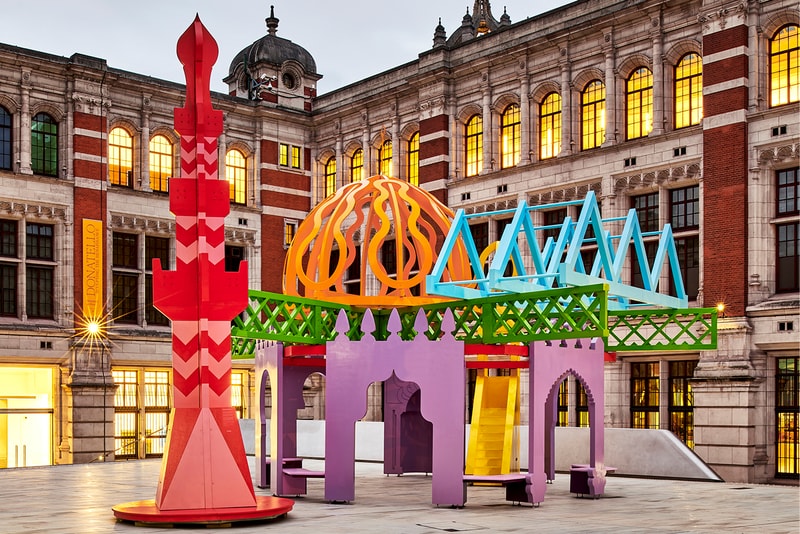 2 of 4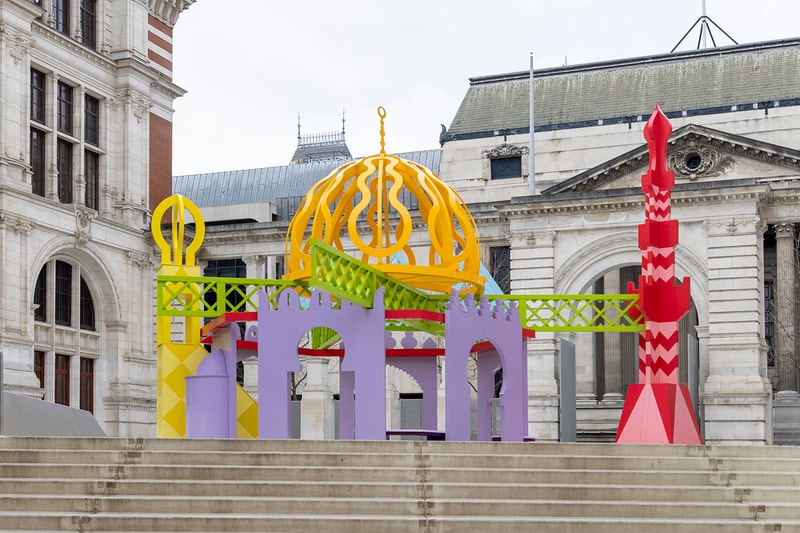 3 of 4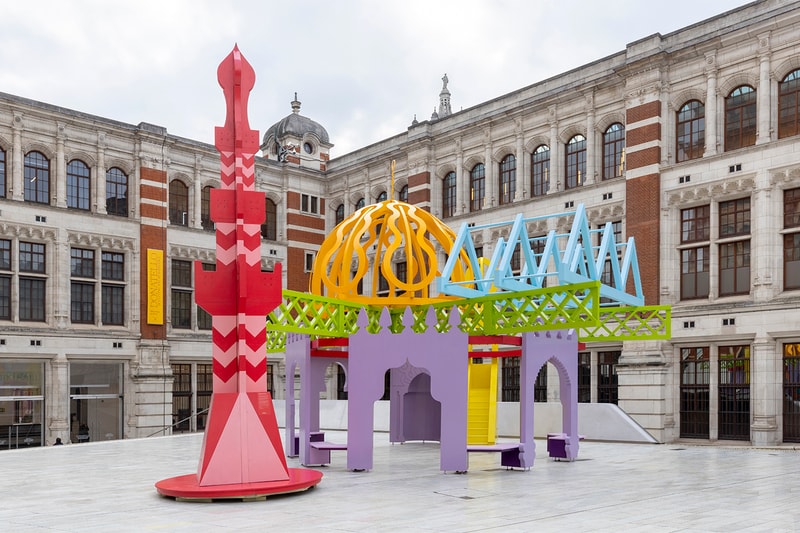 4 of 4
Art & Design
Shahed Saleem Honors Muslim Communities With "Ramadan Pavilion" at London's V&A
Inspired by Britian's first mosques.
Shahed Saleem Honors Muslim Communities With "Ramadan Pavilion" at London's V&A
Inspired by Britian's first mosques.
Architect Shahed Saleem pays homage to the resilience and determination of Muslim communities with his larger-than-life sculptural interpretation of mosques.
Situated at The Exhibition Road Courtyard at London's Victoria & Albert Museum, the uber-saturated pavilion nods to the origins of the place of worship, respecting the many hands that built the structures over time and the collective effort to create room for faith.
"The more I looked at mosques across the country, the more I saw buildings that defied all notions of convention and taste, usually self-designed and built by highly marginalized and economically deprived communities. In this, I saw great resilience, determination and inventiveness. These communities were creating new architectural meanings by drawing from their own lived experience and according to their own rules." After years of creative exploration and investigation, Saleem took inspiration from photographs within V&A's collection, namely an image of the first mosque-like structure in Britain, built by architect Sir William Chambers at Kew Gardens in the 18th Century.
The pavilion came to fruition in partnership with the Ramadan Tent Project and arrived just in time to commemorate the organization's 10th anniversary this year. "The Ramadan Pavilion is designed to serve not only as a physical structure and installation which inspires visitors connected to Islamic arts and architecture, but also a space for millions of visitors to engage, celebrate and learn about Islam, Ramadan, Muslim history, culture and heritage," Omar Salha, Founder and Chief Executive of the Ramadan Tent Project shares.
From now until May 1, visitors will be able to attend a series of curated events, performances and workshops at the Ramadan Pavilion.
Victoria and Albert Museum
Cromwell Road
London SW7 2RL
---
Share this article