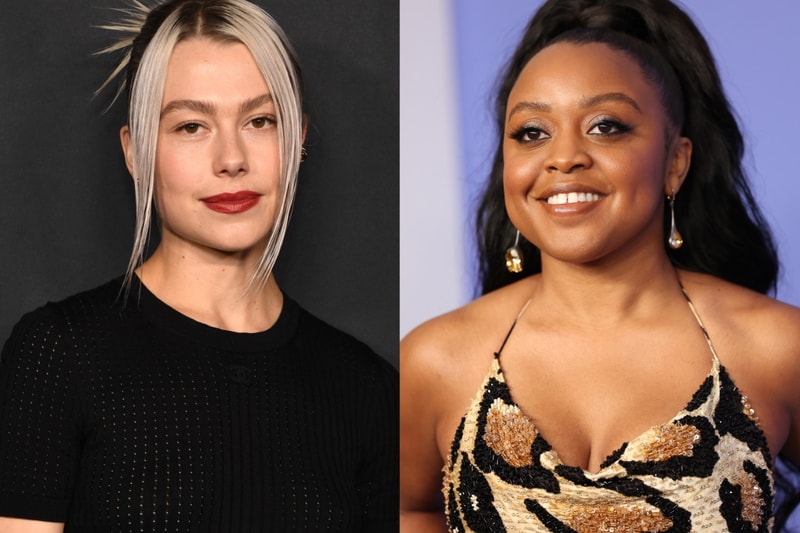 Entertainment
'Time's 2023 Women of the Year List Includes Phoebe Bridgers, Quinta Brunson and More
Check out the full list here.
'Time's 2023 Women of the Year List Includes Phoebe Bridgers, Quinta Brunson and More
Check out the full list here.
Time has announced its 2023 Women of the Year list, which includes 12 outstanding women, who are each leaving their mark in their own way.
The list includes Quinta Brunson, Phoebe Bridgers, Cate Blanchett, Angela Bassett, Megan Rapinoe, Ramla Ali, Ayisha Siddiqa, Masih Alinejad, Olena Shevchenko, Makiko Ono, Verónica Cruz Sánchez and Anielle Franco.
Time elaborated on how each selected woman has made a positive contribution to the world. When it comes to Bridgers, for instance, the outlet reported that she's "blended her art with activism, came forward last year to share that she'd had an abortion. In an interview, she spoke about the value of transparency, a key aspect of her songwriting. 'The more honest I am,' she says, 'the world just keeps opening up for me.'"
Meanwhile, Blanchett, who's featured on one of the Time covers, says, "We are brave, we are noble, we are generous, we are collaborative. But we are also the dark side of that, because women are complex beings."
For more, check out all their features here.
---
Share this article