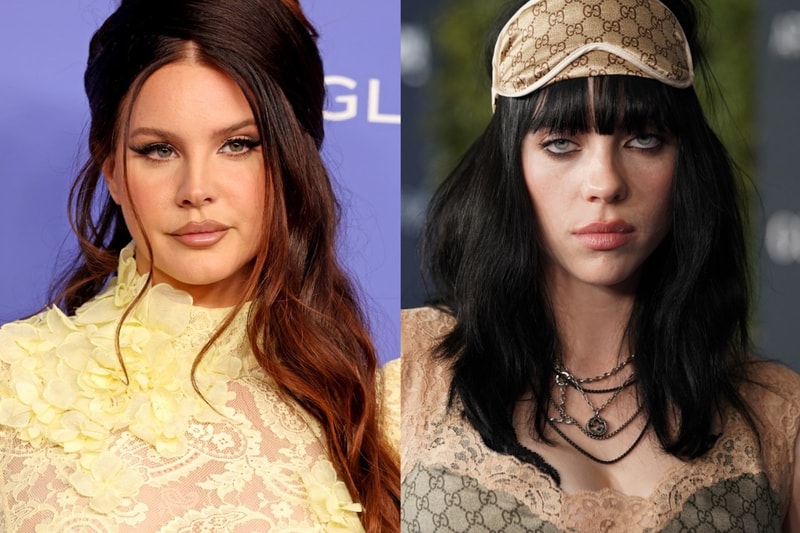 Music
Lana Del Rey Reveals She's "Sure" She Will Collab With Billie Eilish Someday
The two artists are big fans of each other.
Lana Del Rey Reveals She's "Sure" She Will Collab With Billie Eilish Someday
The two artists are big fans of each other.
Attention Lana Del Rey and Billie Eillish fans, it looks like two of your favorite artists will collab someday.
According to Del Rey, she definitely sees it happening. When asked on the Billboard Women in Music Awards carpet, she responded, "I feel like I'm sure at some point we will [work together]. Like if we make it, we'll get there.
Del Rey also raved about Eilish. "She's like my living legend," Del Rey said.
Recently, Eilish interviewed Del Rey for Interview Magazine, expressing her love for her. Eilish admitted the "Summertime Sadness" singer was her lockscreen on her very first phone. She even covered "Brooklyn Baby" for a talent show.
Eilish added, "Yeah, man. You really paved the way for everyone. People have been trying to look and sound like you since you first started. I talk about this with Finneas [Eilish's brother]. You changed the way the music industry hears and sees music, and you changed the way people sing."
For more, check out Del Rey's latest interview below.
Lana Del Rey talks about receiving the Visionary award, her upcoming new album, how young artists like Billie Eilish inspire her music and more on the #BBWomenInMusic carpet. ✨ pic.twitter.com/crmPcRR1JE

— billboard (@billboard) March 2, 2023
---
Share this article