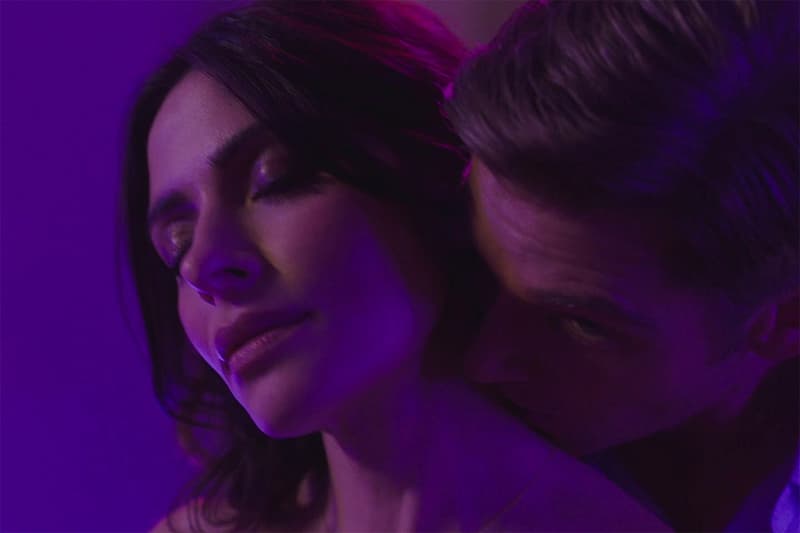 Sex & Dating
Season 2 of Netflix's Hit Steamy Series 'Sex/Life' Premieres Today
Lead actor Sarah Shahi spills the pre-binge tea.
Season 2 of Netflix's Hit Steamy Series 'Sex/Life' Premieres Today
Lead actor Sarah Shahi spills the pre-binge tea.
Season 2 of the hit Netflix series — known for its steamy sex scenes — Sex/Life, premieres today.
Season 1 of Sex/Life caught viewers by surprise with the story of a stay-at-home mother who just wanted more. Little did they know, more entailed the steamiest sex scenes and storyline from Netflix yet. For those unfamiliar, the series description reads: "A woman's daring sexual past collides with her married-with-kids present when the bad-boy ex she can't stop fantasizing about crashes back into her life."
Sarah Shahi, who plays the main character Billie, and also dates her on-screen lover, Brad (played by Adam Demos) revealed she and Billie are in a similar era. "There are many ways in which Billie and I were oddly similar, and even just the timing of my own personal divorce when I was doing the show."
"I'm a single mother. I'm having to co-parent. I'm divorced. I'm also in a new relationship… So yeah, there's a lot of ways in which I definitely have a Billie inside of me."
View this post on Instagram
Season 2 specifically, follows Billie as she moves back to New York City and takes control over her "full self and her independence" — and not just in the bedroom. "She is placing attention on the things that she likes and who she is," she says of Billie's return to work and newfound independence. "And I'm a mother of three myself. And for me, God bless the women that are able to stay at home after having children, but I wasn't able to do that."
Shahi concludes, "I was somebody who, my work very much is a part of me, and I felt like if I didn't go back to work after my first was born, I wasn't presenting my full self to my child," she continues. "And so I just feel like that again, it's just another example of how she's sort of exerting her independence and her personality and all of it's ways."
Stream Sex/Life Season 2 on Netflix today.
---
Share this article