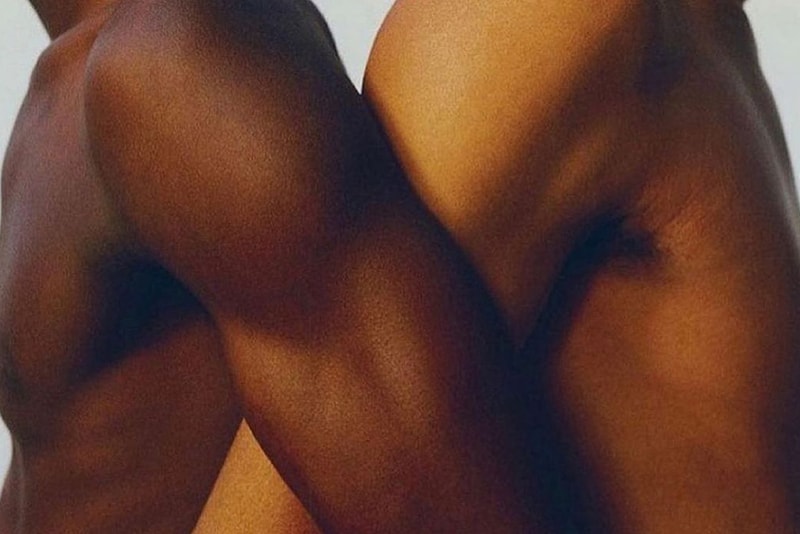 Beauty
I'm a Black Male Beauty Writer and I'm Tired of Being Left Out of the Beauty Industry
We exist and it's time for some respect on our names.
I'm a Black Male Beauty Writer and I'm Tired of Being Left Out of the Beauty Industry
We exist and it's time for some respect on our names.
When I started my career, like any other Black gay male, I started in fashion. It was by chance that a fashion friend suggested that I take my chances in the beauty industry — to which I'm so grateful that I took their advice. After almost a decade of working in beauty, I can confidently say that although men in beauty have higher visibility due to the boom on social media, the industry itself is still unsafe for men — especially Black and Brown men.
I first started working in corporate beauty, where the reigns were tight: HR, 1000 rules, the works. I remember being so afraid to wear red lipstick to the office. Not because it was in the HR rulebook that men couldn't wear lipstick, but because I didn't see any men like myself working in these spaces, and wasn't encouraged to show up as my most authentic self. They were mostly white and had different interests and professional aspirations than myself, leading me to feel completely alienated.
This feeling would continue for many years, even as I transitioned to working for startup beauty companies. There was zero representation of Black gay man with an HBCU education that had a deep love for skincare and makeup.
Fast forward to 2019, at the base level, there were men like skinfluencer Sean Garrette who represented the Black and Queer folks on many levels, and while he was in those spaces, educating and teaching the masses, representation like Garrette was still far and few in between. With me having a background in R&D (research and development) and Global Education for beauty brands, you'd think there would be more people that look like myself — at least with Black women, but sadly that is still a rarity as well.
View this post on Instagram
Moving on to catapulting my career to being a full-time beauty writer, I was immediately immersed in the editorial world of beauty and was quickly surprised at how regressive the industry truly was for Black men. The tea is that I've experienced more racist micro-aggressions and sexiest behaviors on the editorial side than I've ever cared to acknowledge.
Given that I'm naturally an expert in my field, I frequently have to remind many that I am still a man, and my experiences and education are just as valid as the women around me. Yes, I'm one of "the gurls," but I still have value to add.
My identity and gender are often completely disregarded. I'm offered "blowouts" on my fresh bald fade from publicists just doing their job, or being blindly offered treatments that are generally geared towards women, to being left out of valuable conversations and rooms that I should be included in because one, I'm Black and second, I'm a man.
Earlier in my career, I remember being told by a white woman that "No one wants to receive makeup advice from a man." Stuck in shock, she proceeded to say, "I have gay male friends and they'd never wear makeup." Now, while this sentiment doesn't entirely represent how the mass participants in beauty feel, the underlying tone is still there.
The beauty industry has made a lot of progress, but sadly white women are still dominating the field for the most part, which means that men, especially Black men will most likely be disregarded. Men in beauty shouldn't be a conversation about equality but rather equity.
After all, aren't all "men" created equal?
View this post on Instagram
---
Share this article