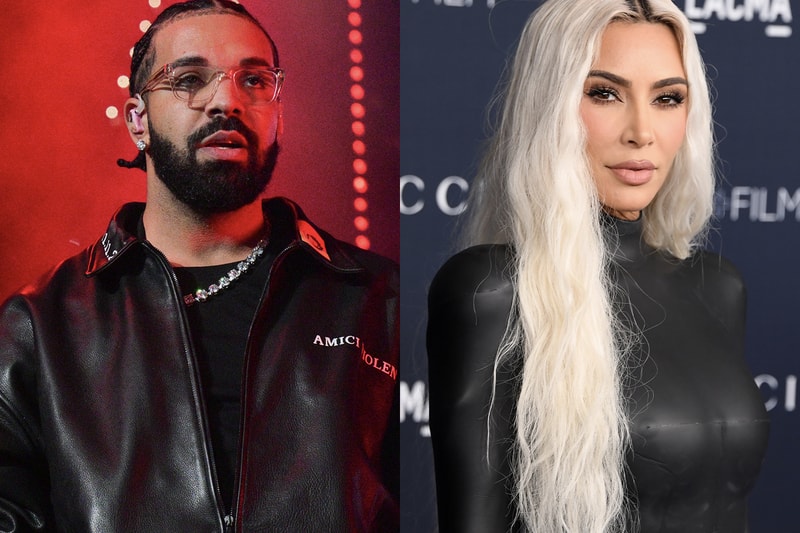 Music
Drake's New Single Features Kim Kardashian's Voice
We have a feeling that Kanye's not going to like this one…
Drake's New Single Features Kim Kardashian's Voice
We have a feeling that Kanye's not going to like this one…
Drake is on a mission to get his unreleased material out into the world and this time, he's taking some pretty big risks.
The rapper recently previewed a brand-new track which samples the voice of Kim Kardashian, and not in the way that you'd expect. Debuting on OVO Sound's The Fry Yiy Show, the track features a snippet from the Keeping Up With The Kardashians series finale, which sees the reality star talking to her mom, Kris Jenner, about her divorce from Kanye West.
"I didn't come this far just to come this far and not be happy," Kardashian says in the clip. The unreleased track also sees Drake getting vulnerable, opening up about his inability to feel his own emotions and the struggle to be intimate with his partner. It's the second new single to be teased by Drake so far, with the first — "Rescue Me" — acting as a plea for someone to take him off the market as he sings lyrics like "Come and rescue me / Take me out the club, take me out the trap / Take me off the market, take me off the map / I'm tryna hit the group chat and tell 'em."
Little else is known about the new track so far, but one thing's for sure — Kanye West will not be a big fan.
Stay tuned for more info.
In other Kim Kardashian news, the reality star was recently spotted in London.
---
Share this article