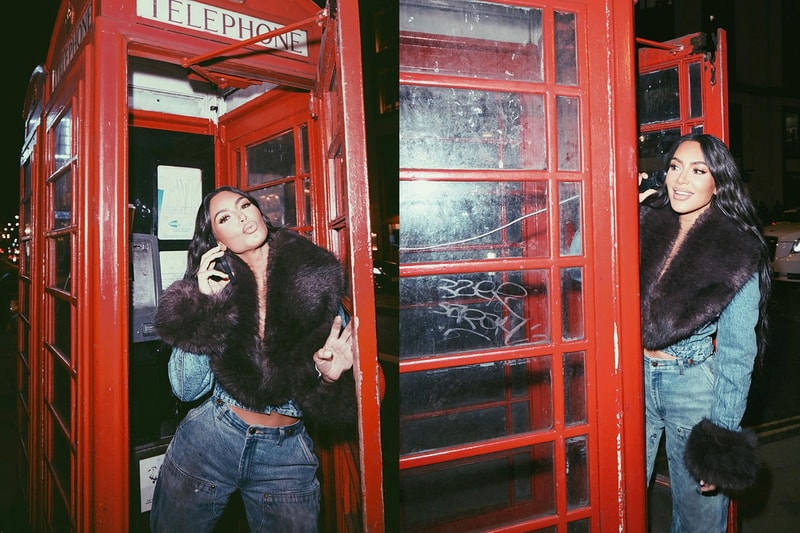 Entertainment
Kim Kardashian Is the Ultimate London Tourist
Spotted in London pubs, phone booths and football games.
Kim Kardashian Is the Ultimate London Tourist
Spotted in London pubs, phone booths and football games.
If you're London-based or a follower of Kim Kardashian, chances are you've been a witness to the reality star's recent European tour, which kicked off with drinking shots of baby Guinness at a London pub on Saint Patrick's Day.
At the time, Kardashian was in attendance at Arsenal's football game, bringing her son Saint and "his besties" along for the ride. Arsenal lost the game, and naturally, most fans are convinced that the reality star's presence has a lot to do with it. However, the jury's still out on that one.
Kardashian then made her way to the theatre, as she was photographed with former Love Island UK contestant Amber Davies after watching her star in Back To The Future: The Musical. Kim's tour then saw her visiting Paris, appearing at a Paris Saint Germain football game. Sharing another carousel of tourist pics, the star captioned her post "The soccer tour continued to Paris to see @psg play! The boys got to meet their fave players are we're in heaven! Soccer moms for the win!"
Take a look at the beginning of the tour below.
In other Kardashian-related news, season 3 of The Kardashians is coming soon.
View this post on Instagram
---
Share this article