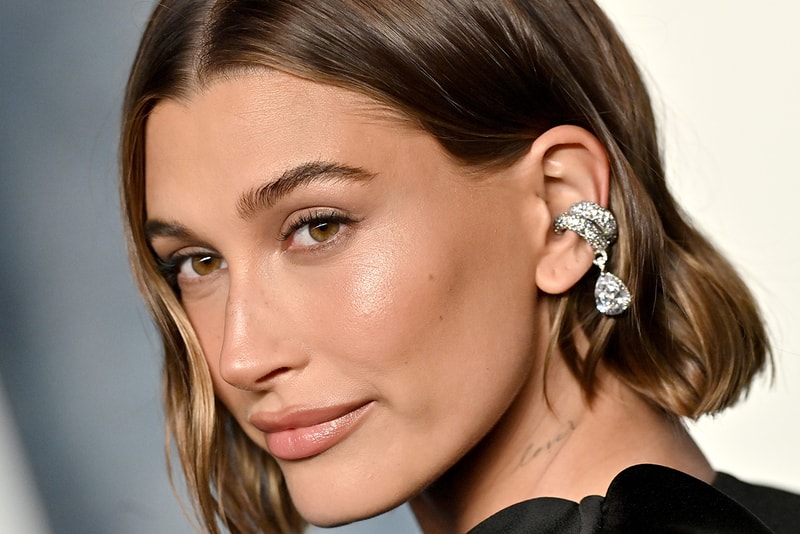 Beauty
We're Raving Over Hailey Bieber's "Neon Guts" Coachella Nails — Here's How To Get Them
It's giving 'Goosebumps.'
We're Raving Over Hailey Bieber's "Neon Guts" Coachella Nails — Here's How To Get Them
It's giving 'Goosebumps.'
Let's face it, any nail moment Hailey Bieber pops out with is bound to become an instant trend. Her "glazed donut" nails won headlines throughout the past year, her recent red nail polish turned a few heads as well, and now with the help of celebrity manicurist Zola Gamzorigt, her "neon guts" glow-in-the-dark nails will definitely be a stunner through the warmer months.
Noted on Ganzorigt's Instagram, the duo went through 50 nail polish colors to create the "perfect shade for Coachella." The "neon guts" manicure featured mentioned glow-in-the-dark details with solid gold details. The famed nail artist gave fans a closer look at her creation and dished out all of the proper steps with products she used to create the stunning Coachella manicure.
If you're looking to try this nail look out for any upcoming festival moments, it's a must that you find a pro nail artist that is equipped with all of the things. Ganzorigt used two shades from OPI's "Tru Neon" collection, which are limited editions. Also, the OPI Chrome Effects dust and the glow-in-the-dark powder are only retailed to salon professionals — so a trip to the nail salon may indeed be warranted.
View this post on Instagram
---
Share this article