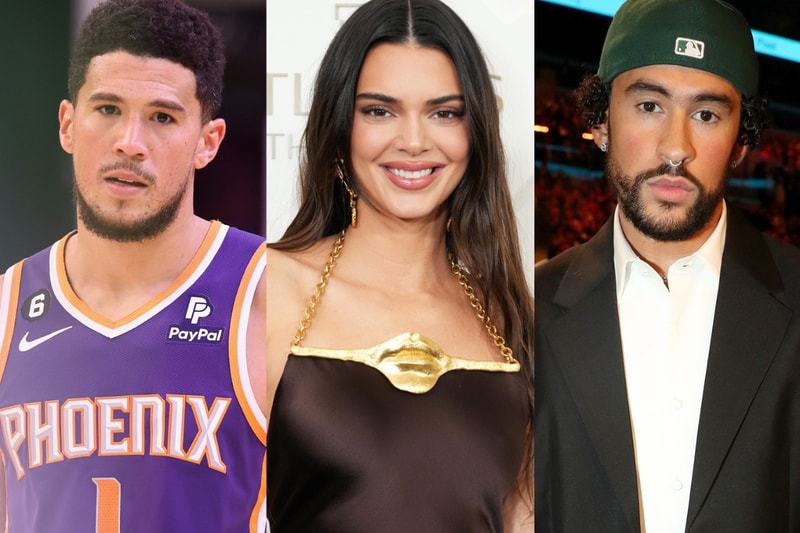 Entertainment
This Is How Devin Booker Supposedly Feels About His Ex Kendall Jenner's Relationship With Bad Bunny
Are you #TeamDevin or #TeamBenito?
This Is How Devin Booker Supposedly Feels About His Ex Kendall Jenner's Relationship With Bad Bunny
Are you #TeamDevin or #TeamBenito?
A lot of people disapprove of Kendall Jenner and Bad Bunny's relationship, including her ex Devin Booker, apparently.
"Devin doesn't believe for one minute that Kendall and Bad Bunny's relationship is that serious," an insider recently told Us Weekly. "He doesn't think he's her type and finds it difficult to believe there's any longevity there between them."
The former couple dated from 2020 to 2022, and the basketball player seemingly still has hope for a future together. "Devin still thinks about Kendall on occasion and a piece of him still misses her," the source added. "He has no idea what the future holds and although maybe their timing wasn't right, doesn't mean it can't happen at some point down the line."
The insider continued, adding that Booker "is not completely over her. They dated for a long time and he still cares about her. He's not actively trying to get back with her but isn't exactly opposed to the idea either."
In March, Bad Bunny seemingly dissed Booker in a song with Eladio Carrión titled "Coco Chanel." In the song, he raps, "I'm not bad baby, that's a gimmick/ The sun in [Puerto Rico] heats up more than the one in Phoenix and she knows it," which sounds like a reference to Booker's basketball team, the Phoenix Suns.
Stay tuned for more updates.
---
Share this article