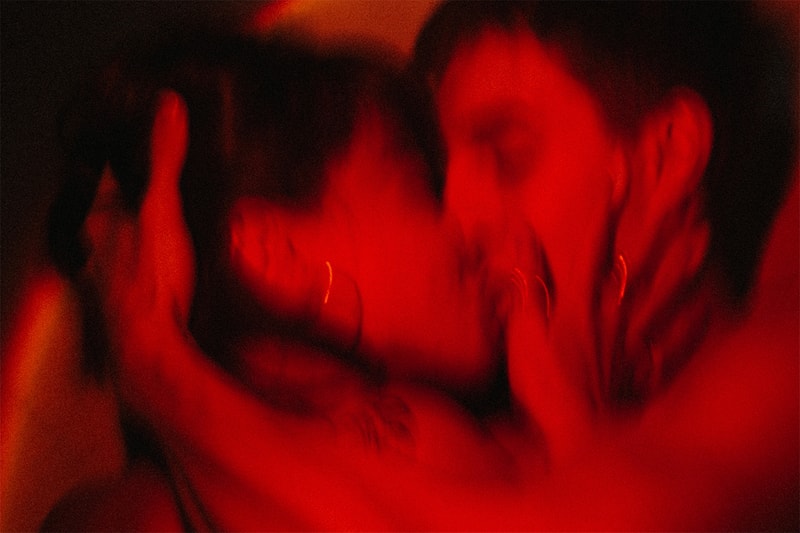 Sex & Dating
A Morning After Pill for STIs Is Almost Here — but Is It Safe? Expert Weighs In
Expert Adrienne Ton from TBD Health reveals everything you need to know.
A Morning After Pill for STIs Is Almost Here — but Is It Safe? Expert Weighs In
Expert Adrienne Ton from TBD Health reveals everything you need to know.
Adrienne Ton, in-house expert for at-home STI testing platform TBD Health discusses a new sexual wellness offering, its accessibility and the current status of sex culture.
Earlier this week it was announced that there's a "morning-after pill" for STIs. As Wired wrote, the pill called doxyPEP or doxycycline could "drastically reduce transmission of chlamydia, gonorrhea and syphilis," an ongoing issue in the U.S.
DoxyPEP is not a long-term solution, similar to the traditional morning-after pill. However, as our society becomes more sex-positive, it could be a great addition to one's sexual wellness routine.
As the CDC revealed in its newly released STI report, "STI rates show "no sign of slowing down," and healthcare resources are being eradicated at a government level. The situation has become so dire, that the porn industry had to temporarily halt production in 2022. Although the single-dose treatment of doxycycline does not yet "have the CDC's blessing" the extensive research has left many optimistic.
Here's what TBD Health's in-house expert thinks of doxycycline and its potential.
Would you recommend this offering to patients? If so, under what circumstances?
Yes, I would definitely consider offering this as an option to patients who are at higher risk for bacterial STIs, such as gonorrhea, chlamydia, and syphilis. Based on the current research evidence, I would consider the use of doxycycline post-exposure prophylaxis in people who were assigned male at birth, are sexually active with more than one partner – especially partners who identify as male, and who often have condomless sex. Before prescribing, I would have a discussion with patients about their risks of exposure to STIs, talk about other ways to prevent exposures, like condoms and HIV PREP, the risks and benefits of the treatment, and come up with a plan on getting tested for STIs moving forward.
At TBD Health, we are starting to offer consults to discuss doxycycline post-exposure prophylaxis, or DoxyPEP, for patients who are interested and are a good fit for this.
Are there dangerous side effects — short-term and long-term?
Every medication has potential side effects – and it's important to note that doxycycline is a really commonly used antibiotic medication that many people tolerate well. It's used for infections, acne, and the prevention of malaria if you're on a trip somewhere with a high prevalence of malaria. The short-term side effects are that there can be some photosensitivity of the skin, some gastrointestinal symptoms like nausea, vomiting, or diarrhea, which is common with many antibiotics. In some cases, people have allergic reactions or rashes to this medication. In the long term, we have concerns about the regular use of doxycycline for STIs because we are seeing more antibiotic resistance to doxycycline. Since doxycycline is important in helping to address chlamydia, among other bacterial infections, then there are valid concerns about increasing the risk for antibiotic resistance and making any of our current antibiotics less effective.
How much does it cost? And will it be accessible to all communities?
The cost of doxycycline is fairly affordable – and is likely less than $5-10 for pills out of pocket for a one-time dose of Doxycycline post-exposure prophylaxis.
It's not currently accessible to all communities, as doxycycline isn't FDA-approved for this specific use of the medication. But I think that as the CDC and other large healthcare organizations come up with their policies around this based on this research, more and more people will have access to this. Right now, I think the research is strongest for people who were assigned male at birth and have a higher risk for STIs. At TBD Health, we are hoping to expand access for people by offering telehealth consults, which can help reach people in more rural areas or in their homes, to discuss eligibility for doxycycline PEP.
What does this offering say about the status of sex culture?
I think that some people have the misconception that people who are highly sexually active are not concerned about their health or protecting the health of others. However, what I actually see in clinical practice is that many people who are more sexually active have the desire to be proactive about their health, wanting to learn about ways they can protect themselves or their partners. They don't always have the tools or the access to healthcare that feels safe, affordable, and inclusive enough to do so. However, I see a lot of people trying to seek out information and resources.
As a society, I think sex culture is becoming more proactive and more inclusive. People are getting educated about their health and their risks, and having more open discussions on ways that they and their partners can have safer and healthier sex lives. They're getting tested for STIs more regularly because they're realizing what the long-term effects of untreated STIs can do. As clinicians and medical providers, our job is to empower people with tests, medications, and education to help them live their healthiest and happiest sex lives.
Visit TBD Health for more on sexual wellness.
---
Share this article