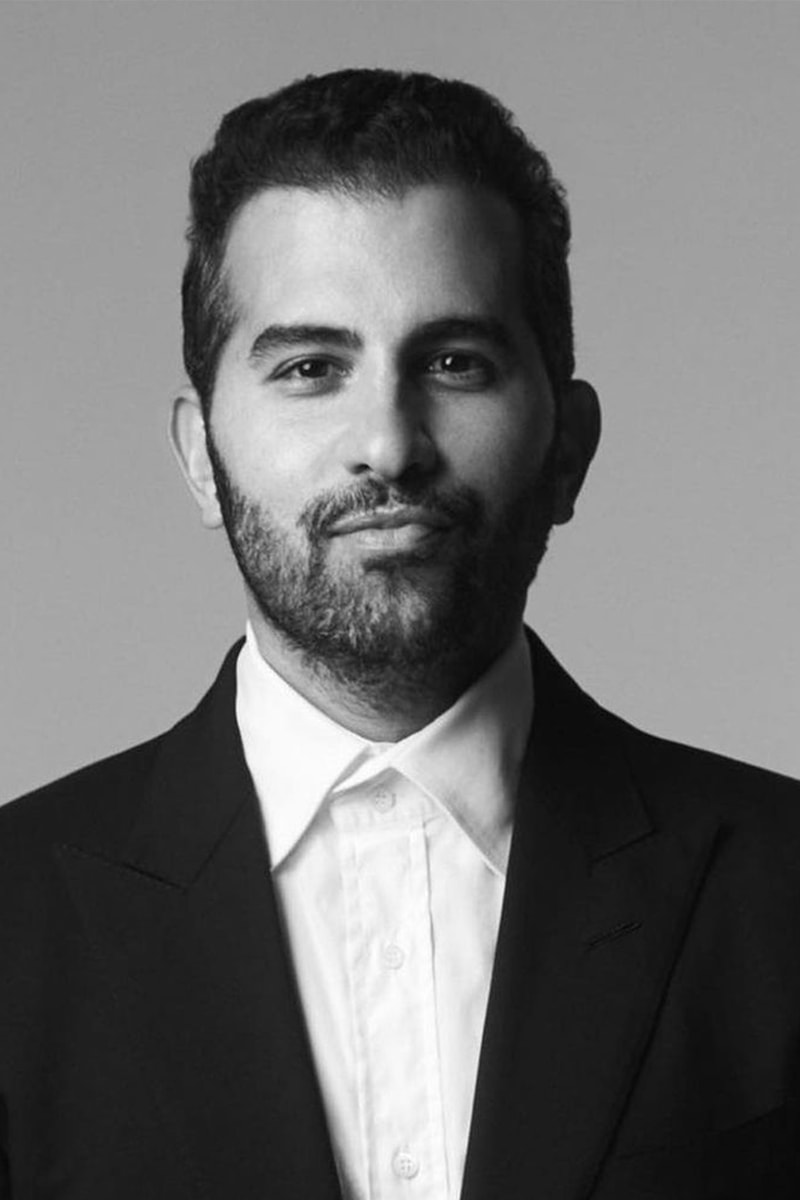 INTERVIEW: Dr. Antony Nakhla, Founder of Eighth Day Skin on How To Sift Through Buzzy Beauty Marketing Terms
Plus tips on what products you need for post-winter skin.
Beauty
INTERVIEW: Dr. Antony Nakhla, Founder of Eighth Day Skin on How To Sift Through Buzzy Beauty Marketing Terms
Plus tips on what products you need for post-winter skin.
In a world where so many experts, founders, and beauty enthusiasts are ramming sustainability, clean beauty, retinol, and hyaluronic acid and many other household name terms down our throats as consumers, it can be tough to track what claims are proven theories and which are just a salad of unnecessary skincare fluff.
The average beauty buyer with a grasp of the industry but not necessarily the studied understanding may think of concern but wave it away with the amount of expert marketing jargon that is yelled through the social media channel daily. However, Dr. Antony Nakhla, founder of cult-loved brand Eighth Day Skin, gave us all the golden nuggets on how to watch out on those marketing schemes and really work to cultivate a vanity and routine that is tailored made for you and, most of all the largest living organ on your body: the skin.
Read on to find out as Dr. Nakhla dishes on what buzzy beauty terms actually mean and how to find the best products on the market that do what they claim.
With all of the marketing towards "clean beauty" and "sustainability" how can consumers cut through the noise and curate a skincare routine that's feasible for their skin and pockets?
I wouldn't necessarily call it noise. There are certainly great attributes for skincare brands that classify themselves as "clean" or "sustainable." In fact, I'd put Eighth Day in the sustainable category as we've worked hard to make sure all Eighth Day formulas are contained in either recyclable glass bottles or outer shells made from recycled PCR plastic. Eighth day boxes are made with wind power and are biodegradable, compostable and fully recyclable.
Those benchmarks matter as the beauty industry can create a lot of environmentally-threatening waste, so doing my part to be sustainable was important when I created Eighth Day. So, yes, "clean" and "sustainable" are used by a lot of beauty companies, but those classifications can be important for conscious consumers.
I would add that being a sustainable and/or clean brand alone is not enough and oftentimes brands focus on what is "not" in their products as opposed to what is. What are the active ingredients present? Aside from being "free of" certain unclean ingredients, what are brands "full of"? What are the skin benefits? These are the ways for customers to cut through the marketing noise.
What are key marketing "buzzwords" that one should look out for when on the market for new products to try?
I founded Eighth Day because I believed in science-backed skincare as a way to drive real change for your skin. I was seeing a lot of my patients using skincare based on fantastical stories, a miracle in a bottle or other "luxurious ingredient" – they weren't seeing results. Especially not the changes they were looking for which was to soften the key signs of aging in skin.
For instance, you'd never find a dermatologist using magic sea broth or diamond encrusted cream or caviar to treat a patient, so don't be surprised when it doesn't repair your fine lines or dark spots either. If you're looking to repair or make changes to your skin, my buzzword flag would be when you hear a story that sounds like fantasy, it's probably not true.
For Eighth Day, what sets this brand apart from all the others on the current market?
I truly believe in the performance of Eighth Day. I've created the highest potency of active ingredients that will drive change and improvements for your skin. My formulations include bioidentical ingredients – ingredients that are biologically identical to those already found in your skin – packed with 10-20 actives all at clinical levels, all at the very top of our ingredient list. I encourage anyone to use our serum for two weeks and then make the determination themselves.
As we transition over into summer, what products would you recommend from Eighth Day that are easy on post-winter skin?
We have two nutrient-rich moisturizers in our line—the first one is the Reparative Moisturizer and the other is our new Intensive Moisturizer.
Think of the Reparative as our medium/light finish product for people with oily or combo skin and Intensive as our rich, intensely hydrating cream for those with dryer skin. So as the weather gets warmer and humidity increases, I'd recommend using the Reparative for the warmer, sunny days. As it cools down this coming fall and winter, I would revert back to the Intensive Moisturizer.
Make sure to use sunscreen on top (and stay tuned for our upcoming SPF collection).
This interview has been condensed for clarity.
---
Share this article