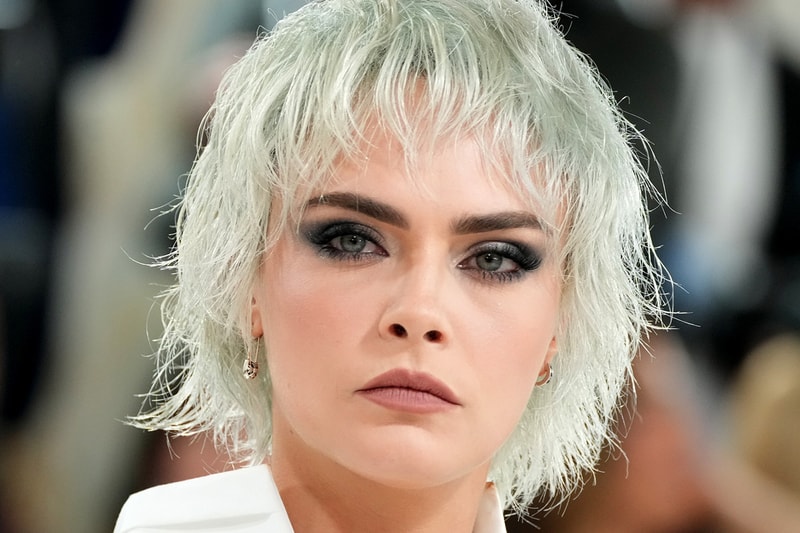 Beauty
Cara Delevingne's Stark White, Feathery Pixie Cut Is the Ultimate Hair Transformation
We are literally gagging.
Cara Delevingne's Stark White, Feathery Pixie Cut Is the Ultimate Hair Transformation
We are literally gagging.
Yes, we're still raving over the Met Gala slayage. One look in particular that had beauty enthusiasts buzzing is Cara Delevingne's silver pixie cut she debuted on the white carpet. Taking the hairstyle a bit further she took to Instagram to recreate a Karl Lagerfeld original with a dramatic white, feathered pixie cut as an homage to the late designer.
While we were obsessed with her white carpet appearance, it was the feathery frock of hair that she rocked for the after party that had the masses gagging with visual delight and pleasure. Miss D stayed true to the theme of the evening: Karl Lagerfeld: A Line Of Beauty and emulated quite literally his stark, white hair.
One thing about the pixie cut is that you can never go wrong with this style. As Zendaya and Hailey Bieber started the bob parade, we surmise Delevingne will start the rollout of edgy pixie cuts for trend inspo to hair enthusiasts alike.
Overall, Karl Lagerfeld would've been most proud of the fierce tribute Delevingne paid to him.
View this post on Instagram
---
Share this article