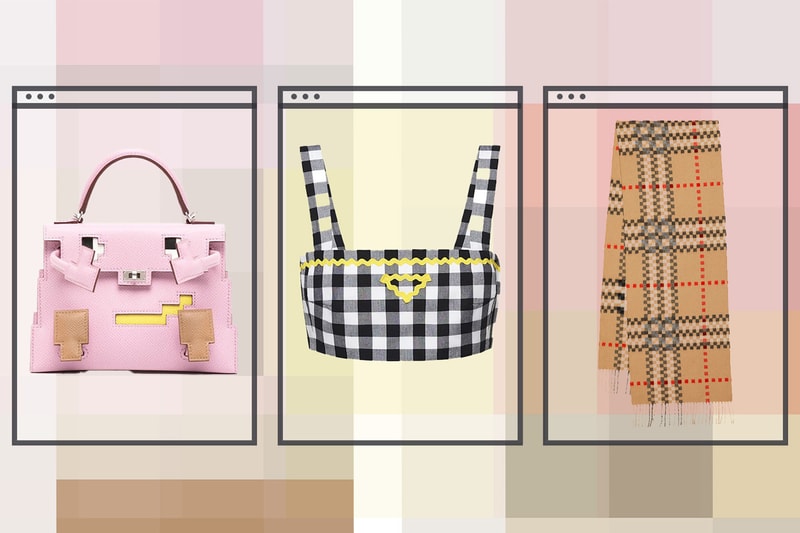 Fashion
8 Must-Have Glitchcore Essentials
Amidst the rise of abstract patterns, pixelated graphics and digitally-inspired accessories from your favorite brands.
8 Must-Have Glitchcore Essentials
Amidst the rise of abstract patterns, pixelated graphics and digitally-inspired accessories from your favorite brands.
Chances are you've been hearing the phrase "This is Not a Glitch" more frequently than ever before and not just in a tech context. Fashion has shifted its focus from the past to the future, and interestingly, the glitchcore trend has emerged as a playful nod to tech nostalgia. It celebrates the vibrant, abstract patterns created by bugs on early computers, using pixelated images, distorted shapes and random visuals to exude an edgy and futuristic vibe that has captivated fashion enthusiasts.
Loewe's "Pixel" capsule collection was the turning point for the trend, creating a real-world glitch with its blown-up pixels that quickly went viral. Since then, designers and brands have embraced the aesthetic in various ways, each bringing their own unique twist to the movement. In this piece, we've gathered some of our favorite pixelated fashion pieces, each offering a unique alternative to J.W. Anderson's iconic 8-bite silhouettes and Louis Vuitton Spring 2024 Menswear by Pharrell. From Onitsuka Tiger's modern interpretation of classic sneakers to Hermès' mini Kelly Doll Picto handbag, there's something for everyone.
Keep scrolling to discover how you can give your wardrobe a futuristic touch.
Prada Gingham Check Top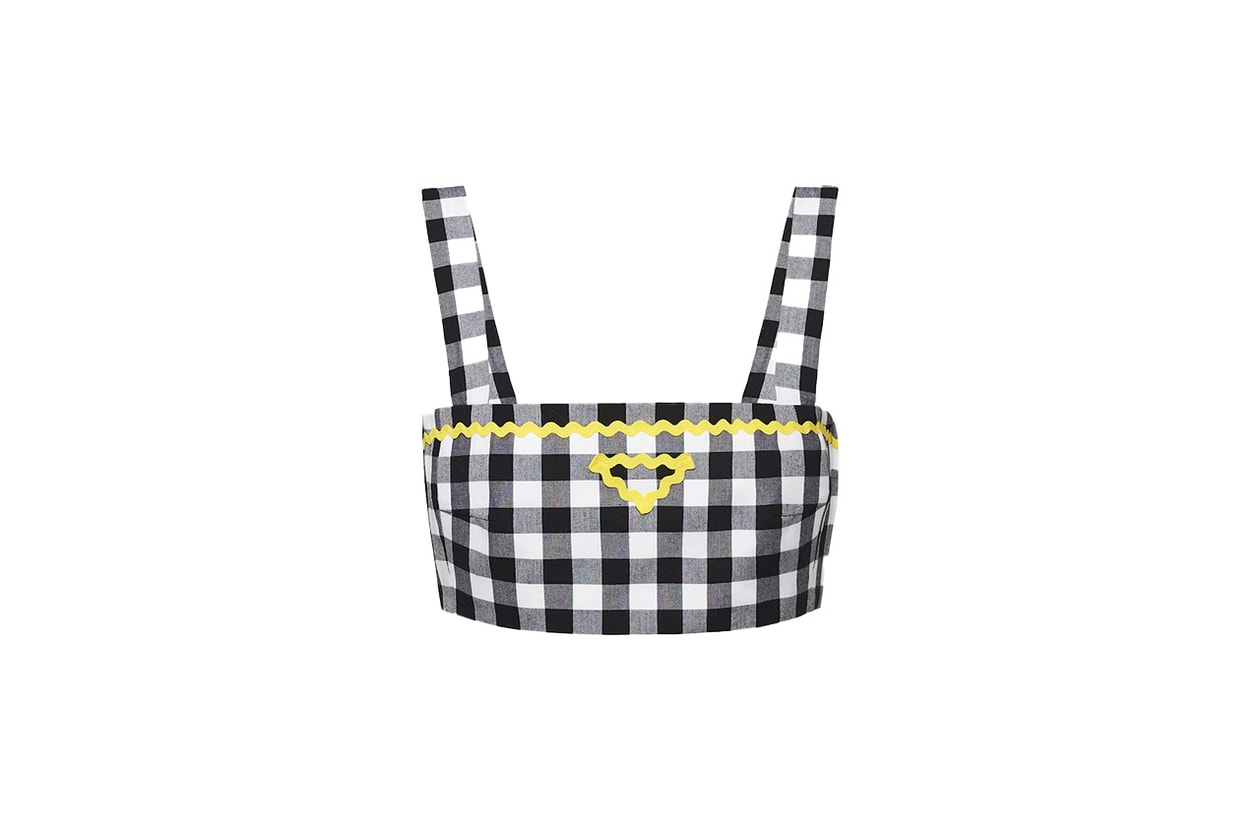 First on the list is this Prada top, which combines modern flair with a retro vibe and takes inspiration from the iconic Tyrolean style. The silhouette takes the classic gingham check pattern and elevates it with a zigzag trim, resulting in a fresh and contemporary look. Prada always plays with contrasts, blending minimalism with decoration, everyday wear with special occasions and vintage with modern aesthetics, and this garment is a perfect example of how opposites can attract and create something beautiful.
Pleats Please Issey Miyake CALL Top Turquoise Green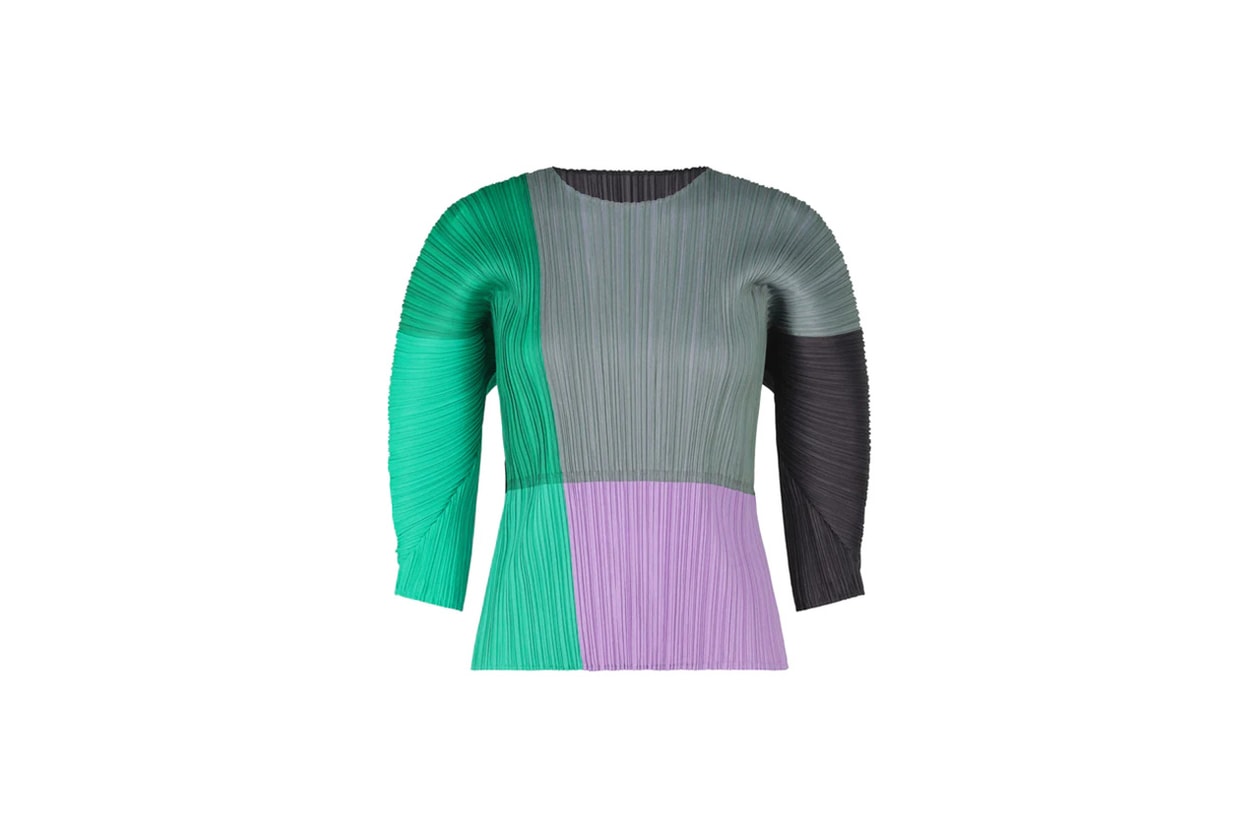 The following striking turquoise green top by Pleats Please Issey Miyake features dolman sleeves and pleats for a chic and effortless look. The silhouette boasts a classic round neckline and features the label's unique design technique known as CALL, which involves stitching together different colorful fabric panels and pleating them to create a beautiful gradation effect. The result is a stunning blend of hues that adds depth and dimension to the garment, reminiscent of pixel colors.
KENZO Pixel' Hoodie Sweatshirt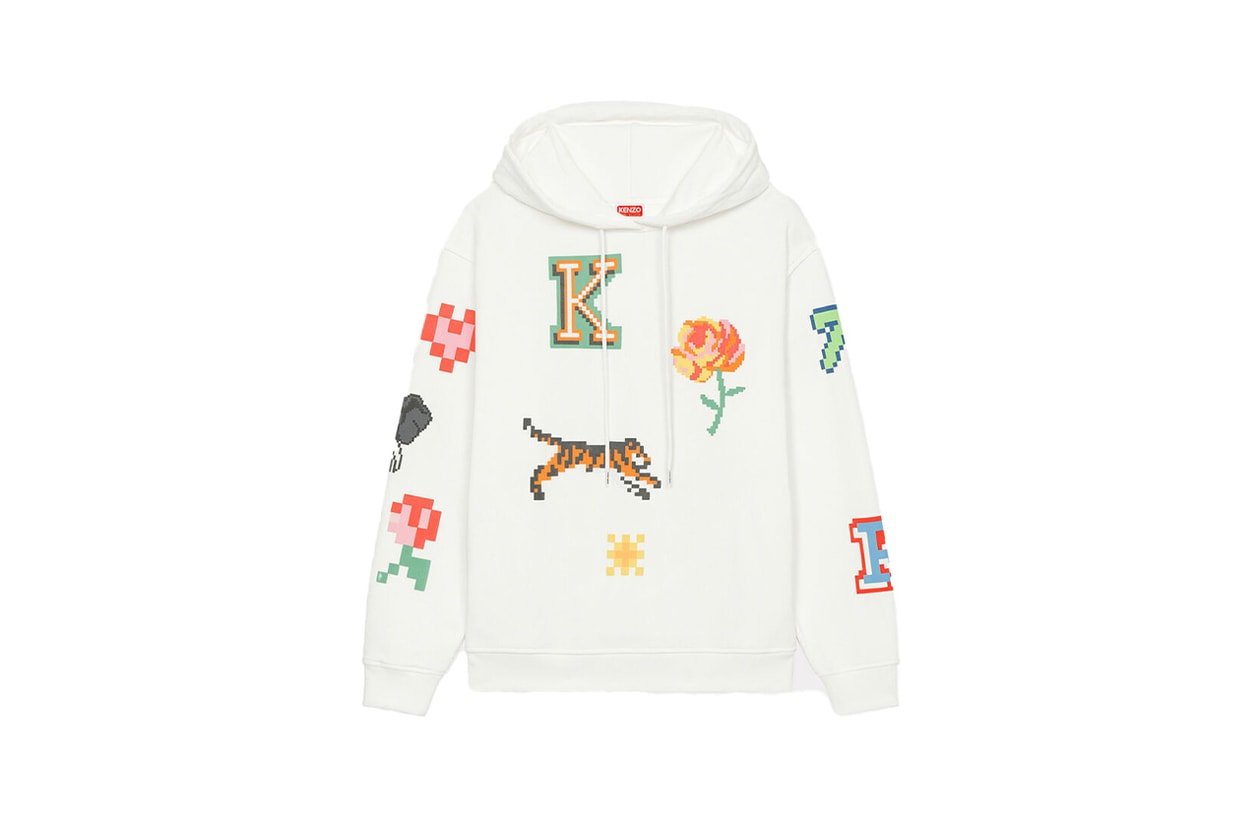 This KENZO pixel' hoodie captures the essence of retro '80s computer style with ease. With its pixel patterns, the staple pays homage to the brand's iconic symbols, including the tiger, flowers, elephant and the letter K. Featuring a classic silhouette, the sweatshirt boasts long sleeves and a hood with a pull cord for added comfort. The printed and embroidered KENZO Pixels' patterns on the front and sleeves add a playful touch, while the side pockets provide functionality.
MM6 Maison Margiela Pixelated-Print Midi Dress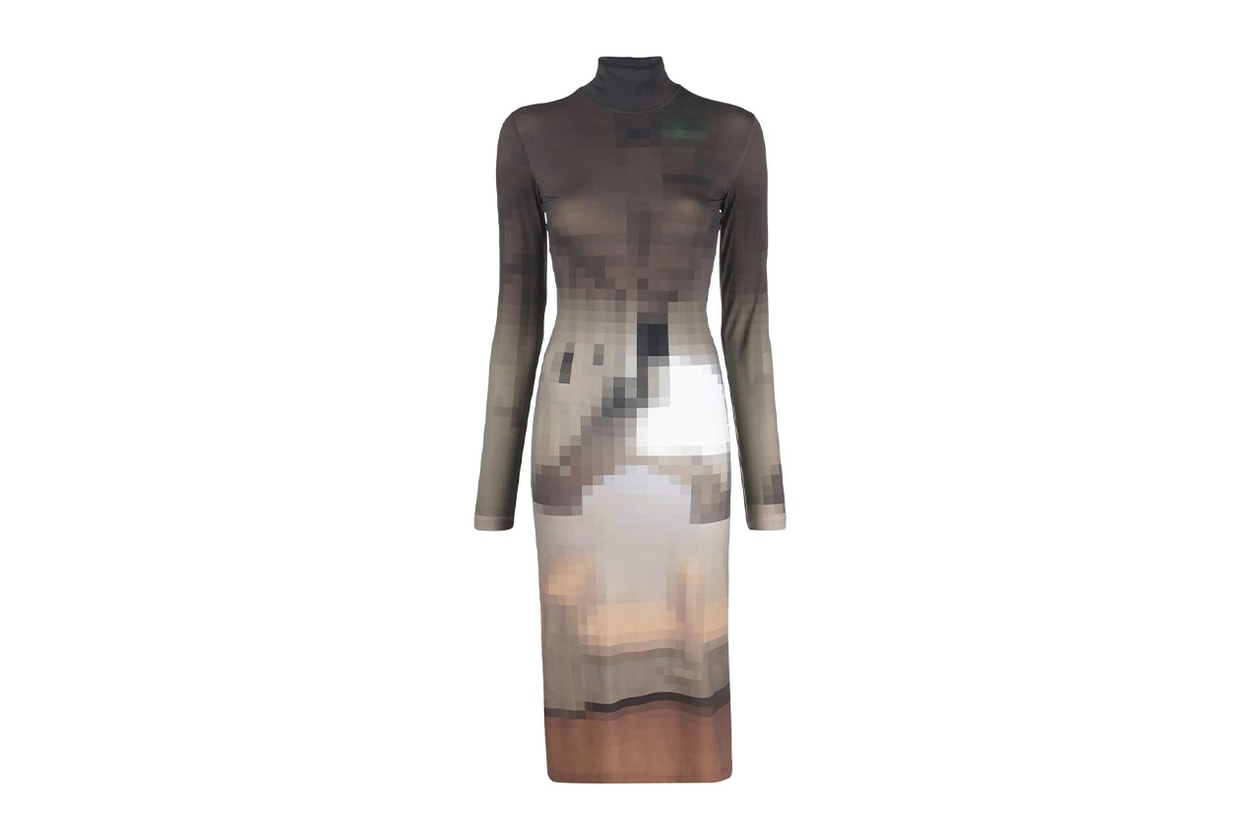 If you're searching for a more wallet-friendly alternative to Loewe's much-loved pixelated sweatshirt, MM6 Maison Margiela has got you covered with this stunning graphic-print dress. This midi ensemble features a vibrant and eye-catching multicolored pixelated print, complete with the brand's signature four-stitch logo, roll neck, long sleeves, straight hem and mid-length design. Arriving in warm brown and beige hues, the dress is incredibly versatile and can be paired with almost anything to achieve a casual look, while portraying the label's Belgian avant-garde aesthetic effortlessly.
Hermès Mini Kelly Doll Picto Handbag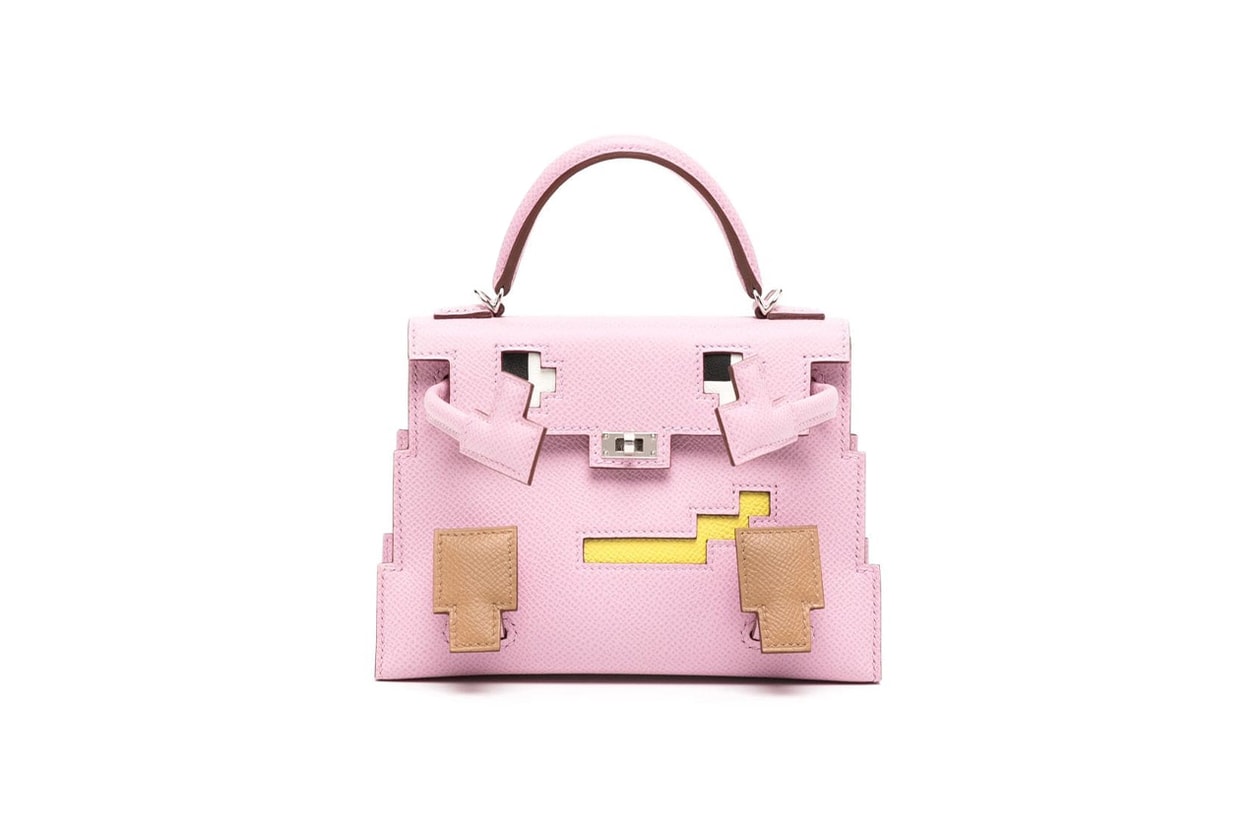 With its distinctive trapeze-shaped construction, this bag is reminiscent of the iconic Kelly bag. However, what sets this mini Kelly Doll Picto handbag from Hermès apart is the playful and unique pixelated doll motif that adorns the bag. Featuring signature sangles that cleverly represent arms and decorative straps that depict feet, the silhouette is truly one-of-a-kind (hence the steep price). The pixelated design gives a modern twist to this timeless accessory, making it the perfect choice for anyone looking to add a touch of whimsy to their wardrobe.
Paco Rabanne Multicolor Pixel Tote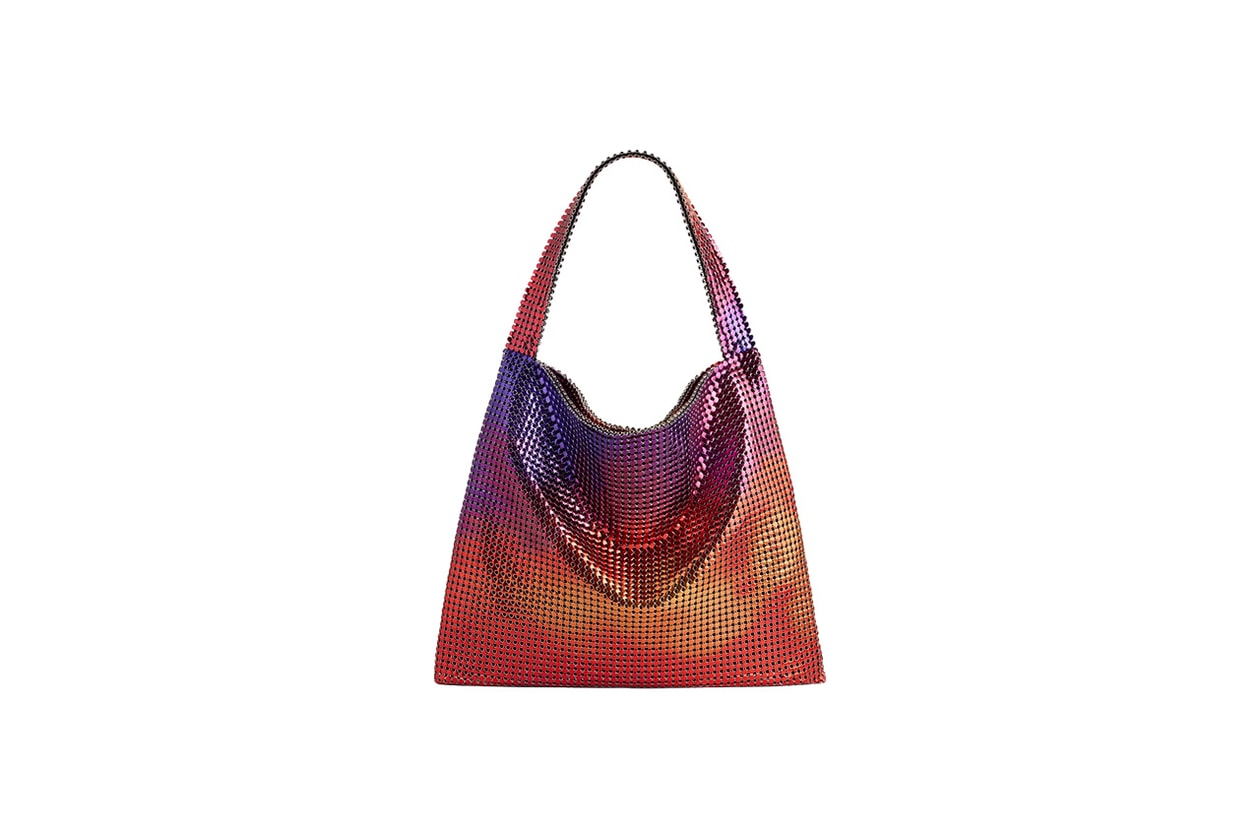 You can easily elevate your accessory game with the Pixel line from Paco Rabanne. This stunning collection seamlessly blends refinement and modernity, resulting in pieces that are both timeless and contemporary. The above multicolor iteration features a unique blend of metal mesh, giving it an iconic chainmail-style aluminum tote shape. The interior of the tote is lined with grained lambskin in classic black, providing a luxurious feel and ensuring your things stay protected.
Burberry Pixel Check Cashmere Scarf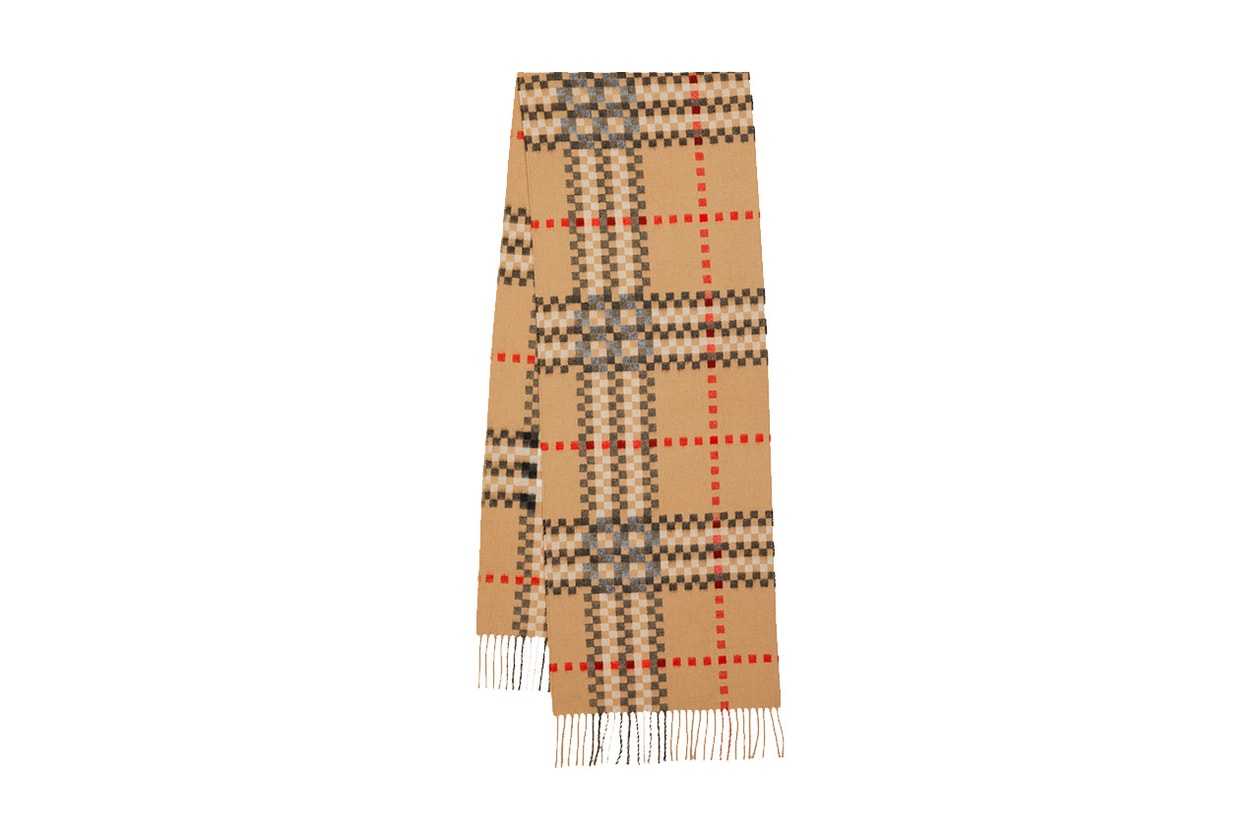 This Burberry check scarf is crafted from soft cashmere and features a unique pixelated design. Woven on traditional looms at a 200-year-old mill in the Scottish countryside, the scarf undergoes 30 meticulous steps, ensuring the highest quality craftsmanship. To achieve its super-soft finish, the fabric is washed in local spring water and carefully brushed with teasels. This accessory is the perfect blend of traditional and modern, making it a must-have addition to any wardrobe.
Onitsuka Tiger MEXICO 66™ DELUXE NM Sneakers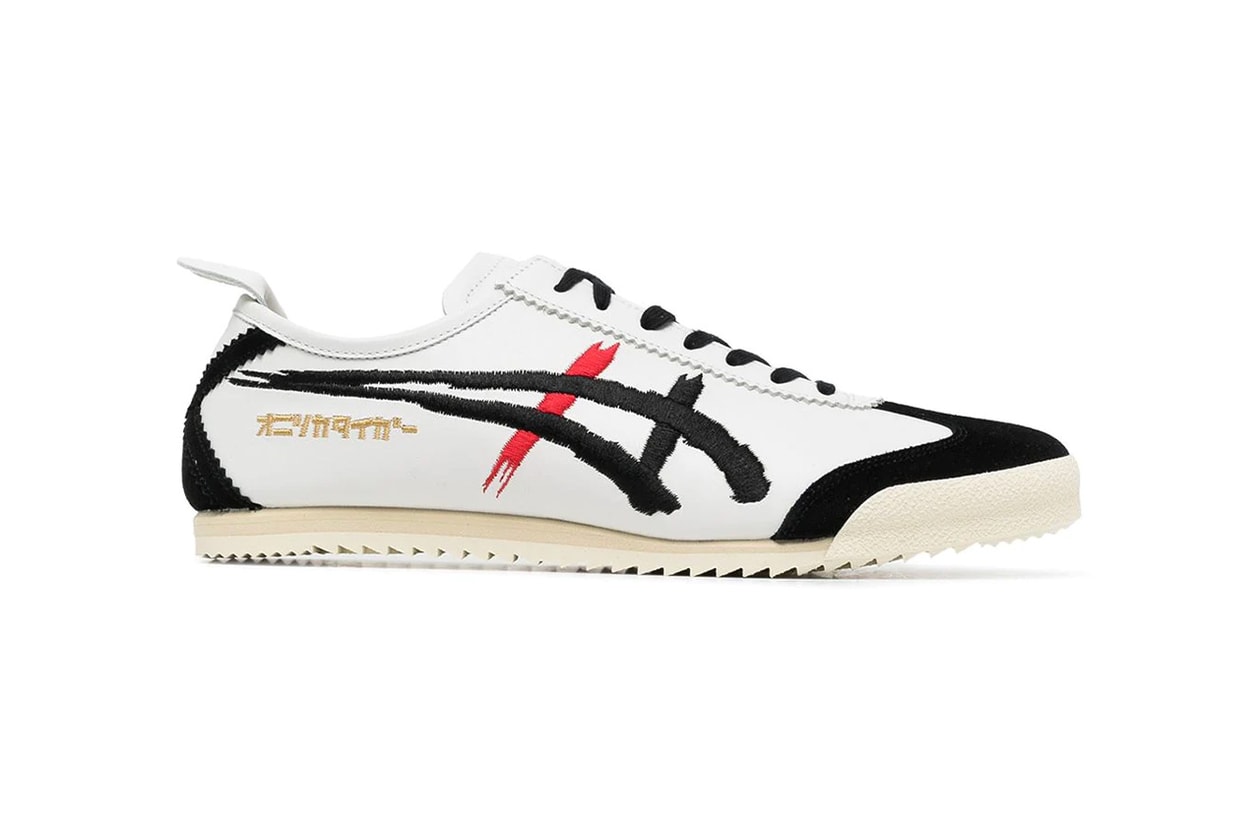 Modernize your sneaker game with this MEXICO 66™ DELUXE NM style from Onitsuka Tiger. This classic sneaker features delicately embroidered Onitsuka Tiger Stripes, resembling traditional calligraphy brush strokes, adding a touch of artistry to the design. The expressive stripes are juxtaposed with the brand name Onitsuka Tiger, embroidered in Japanese Katakana characters, adding a modern twist to this classic silhouette.
---
Share this article