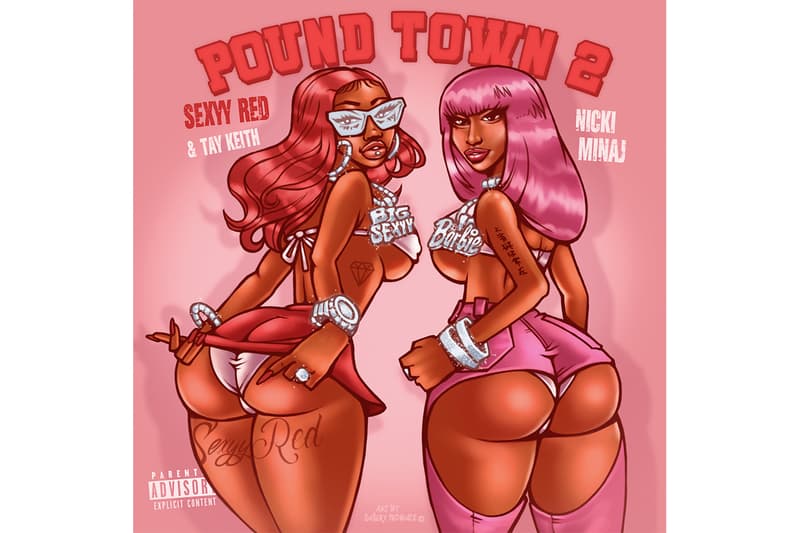 Sex & Dating
Nicki Minaj Takes a Trip to "Pound Town" With Sexyy Red
"My c–chie pink, my bootyh-le brown."
Nicki Minaj Takes a Trip to "Pound Town" With Sexyy Red
"My c–chie pink, my bootyh-le brown."
Rapper Nicki Minaj collabs with Sexyy Red on her viral sex-positive single, "Pound Town."
On Twitter yesterday, Sexyy Red "the ghetto fabulous hooch," teased a collaboration with the Queens rapper and her fans went berserk. Minaj shared a similar sentiment in her email newsletter to fans letting them know "I ain't get this ratchet in a minute chile!!!"
With lyrics like "my coochie pink, my bootyhole brown," Minaj revealed she almost turned down the feature. But, "after I let go & decided to have fun with a bad bitch, I ended up LOVING how it came out," she wrote. However, she won't be playing it around "papa" she wrote.
The song has been called the "song of the summer" by many with even Halle Bailey looping her Little Mermaid TikTok to "my coochie pink, my booty hole brown." Once considered to be too ratchet for air time… it appears Sexyy Red is about to take over.
Thank God we're letting those respectability politics go.
For more sex-positive news, Shein is now selling sex toys.
---
Share this article