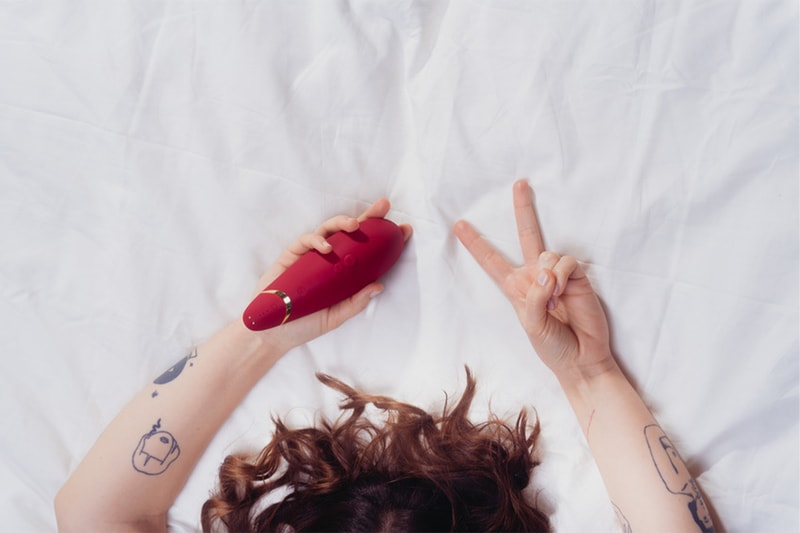 Sex & Dating
5 Daily Habits for Elevating Self-Love and Pleasure
Courtesy of luxury pleasure brand, Womanizer.
5 Daily Habits for Elevating Self-Love and Pleasure
Courtesy of luxury pleasure brand, Womanizer.
Luxury pleasure brand Womanizer releases its Masturbation May Guide with 21 habits your sexual wellness routine needs.
As we revel in all things Masturbation May, Womanizer's 21 days of Self Love is the perfect guide to "enhancing pleasure, intimacy and self-love." Following the notion that it takes 21 days to enforce a healthy habit, this guide is "an opportunity to develop a better sense of what works for [you], not what [you] think should work," Womanizer's team member Elisabeth Neumann revealed.
Self-pleasure not only refers to the beauty of masturbation but extends to all forms of pleasure that you deserve. With surmounting adulting responsibilities, it's common for women to place themselves on the back burner and fill the cups of everyone and everything around them. Unfortunately, pleasure — especially masturbation — is disregarded even further.
To get started, Neumann shares her best recommendation. "A good starting point is to ask yourself, of the self-love practices I've tried, which ones did I like best? Which ones would I like to incorporate into my regular routine? What did I learn about my body and sexuality? These answers can be recorded in a journal or somewhere safe to help process your experiences and track your progress over time."
Keep reading and select five of your 21 days of Self-Love, courtesy of Womanizer.
Schedule time for self-care and pleasure in your calendar.
Create a comfortable and safe space for yourself to explore.
Experiment with different types of touch and stimulation.
Use lubricant to enhance your pleasure and comfort.
Explore your erogenous zones and discover what feels good.
Try using toys like Premium 2 to stimulate your nipples.
Practice positive affirmations to promote self-love and confidence.
Write down your fantasies or desires to better understand your sexual preferences.
Read erotic literature or watch ethical pornography for inspiration.
Explore different types of orgasm, like clitoral or G-spot with the new OG.
Experiment with different masturbation techniques, like edging or breath work.
Take a nude. Feel sexy in your skin.
Practice mindfulness or meditation to connect with your body and breath.
Explore blended orgasms.
Focus on pleasure without the expectation of orgasm.
Take a bath or shower to relax and prepare for self-exploration.
Listen to music or sounds that enhance your mood and relaxation.
Use scent, like candles or essential oils, to create a relaxing atmosphere.
Buy yourself flowers.
Practice self-compassion and forgiveness for any negative feelings or thoughts that may arise.
Celebrate and honor your body and pleasure, without shame or guilt.
---
Share this article