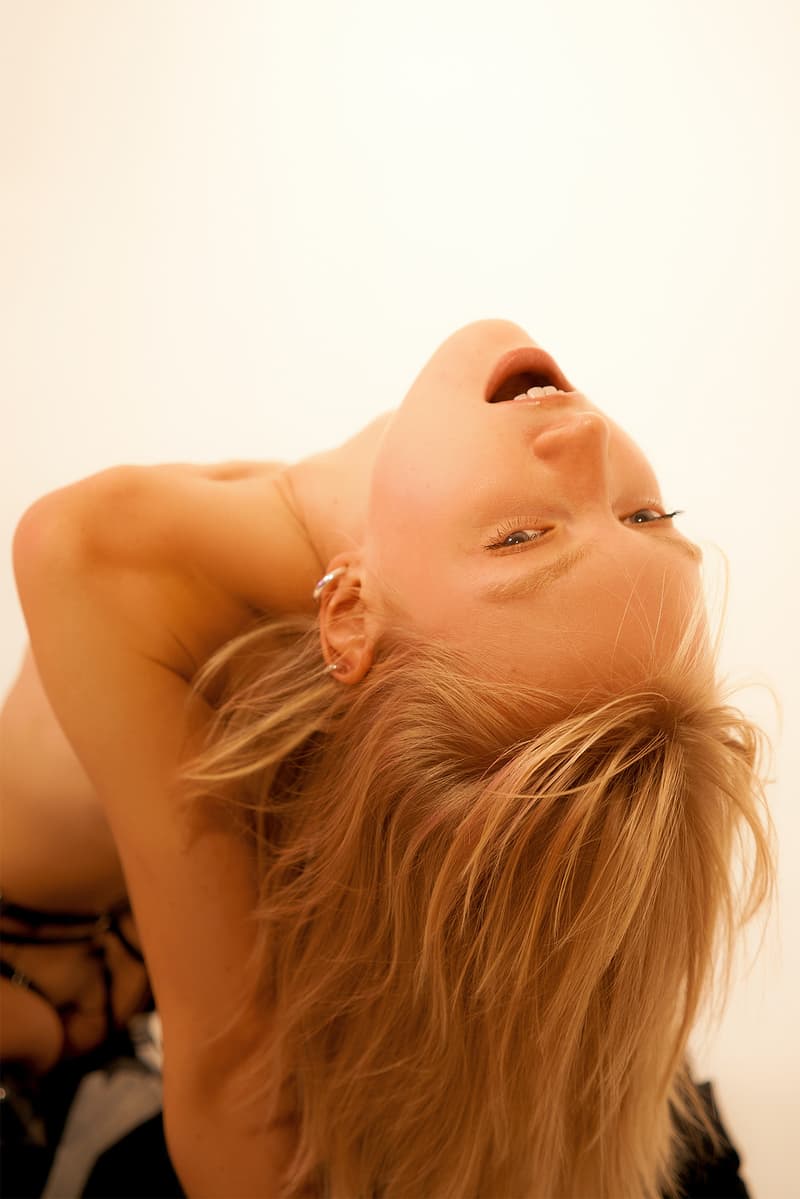 Are Blended Orgasms the Key to Squirting? A Sex Expert Tells All
"Sex is a skill that gets better with practice."
Sex & Dating
Are Blended Orgasms the Key to Squirting? A Sex Expert Tells All
"Sex is a skill that gets better with practice."
Squirting, the involuntary ejaculation of fluid during sex, has been hyped for years within the sex industry. Blended orgasms, on the other hand, combine more than one orgasm type to send your sexual body to the moon. It's been rumored that this type of stimulation, specifically anal and vaginal stimulation, is just the trick for squirting. To get to the bottom of this pursuit, we tapped We-Vibe's sex expert Sara Tang for the lowdown on squirting.
Tang believes that sex is a skill that gets better with practice. According to her, squirting is definitely possible with blended orgasms. However, it "can occur together with a blended orgasm, or completely separate," she told Hypebae. "A blended orgasm is a combination of two or more different types of orgasm happening simultaneously. This is often when multiple erogenous zones — such as nipple, clitoral, g-spot, cervical, anal etc. — are stimulated at the same time leading to orgasm. Blended orgasms are known to feel intense and extremely pleasurable."
We-Vibe's latest upgrade to the OG rabbit vibrator, the Nova 2, is a great sex toy to explore blended orgasms with. Its long length and thick girth give you that full feeling most people with vulvas enjoy. The vibration system — which also pairs with the We-Connect app for easy access — provides direct stimulation to your G-spot, as well as your clitoris. The result is powerful blended stimulation that'll make you weak in the knees. Trust me, I've tried it and the word "full," doesn't even do it justice.
Read on for tips on how to try blended orgasms and squirting.
What types of blended orgasm styles do you recommend for people with vulvas during masturbation?
Most commonly for people with vulvas, the term "blended orgasm" refers to a climax from external clitoral stimulation and internal vaginal stimulation at the same time. I would recommend lying on one's back and stimulating the clitoris externally with one hand, while inserting the other hand into the vagina with fingers curled slightly upwards towards the belly button in a "come hither" motion to reach the G-spot. Move your fingers in repetitive strokes at a speed and pressure that feel pleasurable and notice as the sensation builds to a climax.
What types of blended orgasms do you recommend for partnered sex?
If partnered sex involves penetration of any kind, I would recommend that people with vulvas ask their partner to combine this with some external clitoral stimulation, say with either fingers or a sex toy. Certain sex positions may provide your partner with easier access to your clitoris, such as doggy style or a spooning side entry.
Another way I would recommend doing this is with oral sex. To try this, first, lie on your back. Then get your partner to use their mouth or tongue to stimulate the clitoris, while simultaneously inserting their fingers vaginally to reach your G-spot.
"Sex is a skill that gets better with practice."
Is there anything about blended orgasms you think people should know before attempting to try it?
It's important to approach blended orgasms with a conscious intention of self-discovery and exploration. You are getting to know your body better and learning how to experience a new pathway of pleasure. Avoid putting yourself under any pressure to achieve the blended orgasm, as this can impact the entire experience and make having any kind of orgasm much more elusive.
How can We-Vibe's Nova 2 enhance the experience?
During masturbation, it might be tricky for people with vulvas to use their hands to stimulate both their clitoris and vagina at the same time due to an awkward angle or body position. Some people with vulvas also need more powerful stimulation than fingers can provide, or you might prefer the intensity of the vibrating sensation in order to have an orgasm.
A sex toy like the We-Vibe Nova 2 can make it simpler to stimulate both the clitoris and the vagina at the same time. And it may also help you get the consistency of movement, speed and pressure that is necessary to experience a blended orgasm.
Shop your Nova 2 below.
Share this article