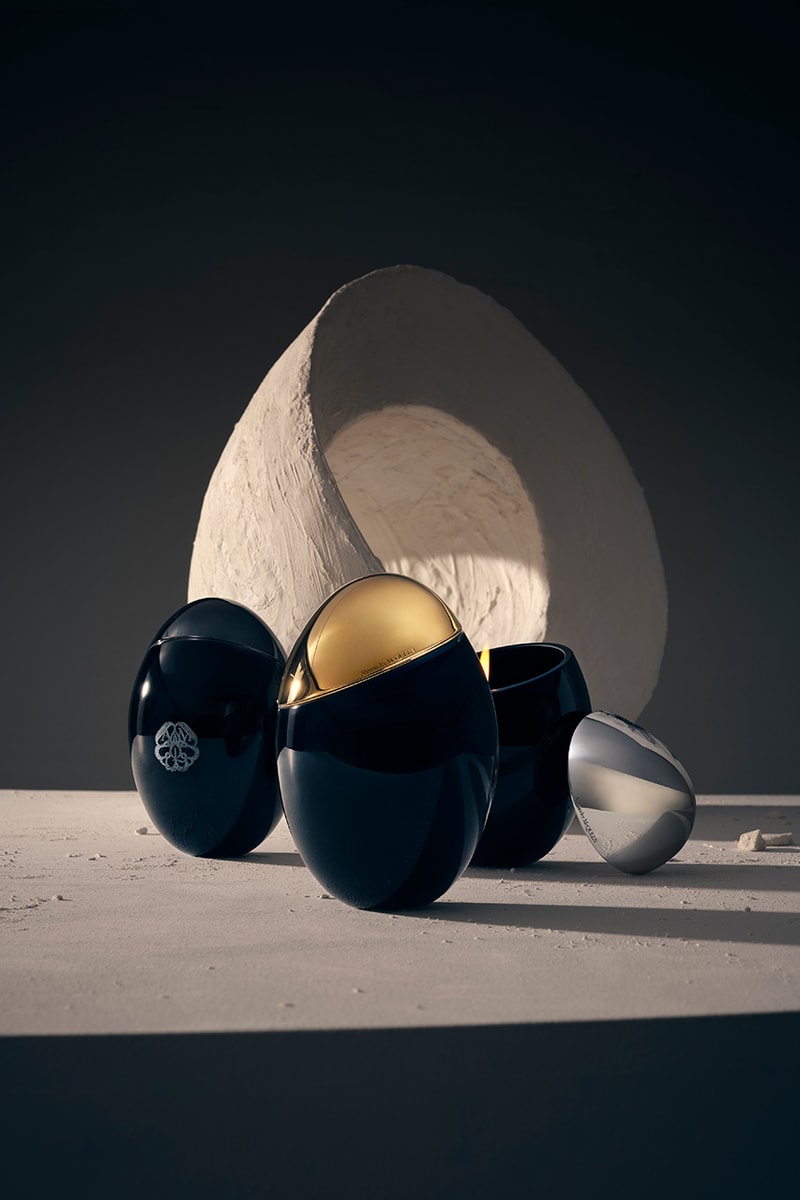 Alexander McQueen Forays Into the World of Fragrance With Candle Collection
Available in three bougie scents: "Ghost Flower," "Pagan Rose" and "Savage Bloom."
Beauty
Alexander McQueen Forays Into the World of Fragrance With Candle Collection
Available in three bougie scents: "Ghost Flower," "Pagan Rose" and "Savage Bloom."
British luxury fashion house Alexander McQueen merges fashion with fragrance with the release of its first candle collection.
The McQueen collection features three distinct scents: "Ghost Flower," "Pagan Rose," and "Savage Bloom." This offering from the brand is particularly intriguing due to the contrasting concepts which inspired it, such as "strength and fragility, light and darkness, and innovation and tradition," according to a press release.
Each candle was created by a different perfumer, who was given comprehensive guidelines based on the McQueen codes. "Ghost Flower" blends fresh freesia and peony with earthy patchouli. While "Pagan Rose" showcases an intriguing tension between fragile wild rose and earthy peat and "Savage Bloom" features a heady tuberose scent with a heart of oud. The candles come beautifully packaged in a crafted egg-shaped black lacquered glass vessel that can be used as art.
Alexander McQueen's candles retail for $395 USD and are available via the brand's website.
View this post on Instagram
---
Share this article