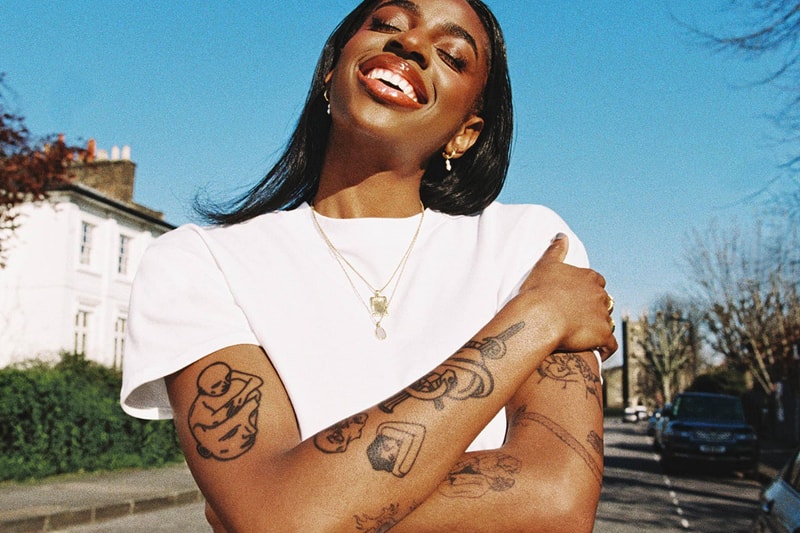 Music
7 Emerging Music Artists to Watch This Festival Season
From flowerovlove and Cat Burns to Charlotte Plank, here's who's worth paying attention to.
7 Emerging Music Artists to Watch This Festival Season
From flowerovlove and Cat Burns to Charlotte Plank, here's who's worth paying attention to.
Festival season is finally upon us and as always, there's a vibrant array of outdoor events to suit every music taste. From household names like Glastonbury and Wireless to indie newcomers like Cross the Tracks and Off the Rails, this summer is set to be a pretty big one when it comes to live music.
While drinking in the sun and sporting festival fits is a key priority for festival-goers, at the helm of such events is also the rare opportunity to discover emerging talent and see your future favorites in all their rising star glory. For 2023, there's a whole host of newcomers joining the festival circuit, and we've rounded up our favorite ones to get you in the spirit.
From 17-year-old indie popstar flowerovlove and soulful songstress Cat Burns to rising DnB legend Charlotte Plank, scroll down to find out more about our ones to watch this festival season, and where to catch them playing.
While you're here, check out our definitive list of this summer's UK music festivals worth heading to.
flowerovlove
View this post on Instagram
17-year-old flowerovlove (aka Joyce Ciss)e is a name worth getting on your radar if you're a fan of soulful pop and breezy vocals. The South London native has quickly become one of the industry's favorite rising stars, with tracks like "Hannah Montana" and "Will We Ever Get This Right" becoming pop playlist mainstays. She's been quick to conquer the fashion world too, starring in campaigns for the likes of Maison Kitsune and Gucci, and her loyal fanbase remain a powerful community of supportive creatives. To experience flowerovlove's dreamy pop aura for yourself this summer, catch her at Latitude festival.
Connie Constance
View this post on Instagram
English singer-songwriter Connie Constance made a splash after the release of her debut album, English Rose. Known for her alternative indie-pop and soul sound and infectious anthems like "Miss Power" and "Electric Girl", Constance continues to strive for more female representation within the industry and is a firm believer in the duality of her Black heritage, particularly within indie music. One for fans of Joy Crookes and Arlo Parks, the artist is a must-have on any playlist. The artist is set to play numerous UK festivals this summer, including Boardmasters, Latitude and Truck Festival.
BEKA
View this post on Instagram
Newcomer BEKA has quickly become one of the UK's favorite hyper-pop artists. Her vibrant spirit and playful attitude translate to an ineffable stage presence, evident in her uplifting tracks like "Tears" and "More Than Friends". This summer, she'll be performing at festivals like Hamburg's Reeperbahn and Nottingham's Dot to Dot.
Tara Lily Mood
View this post on Instagram
British-Bangladeshi artist Tara Lily Mood is one to add to your playlists if you're a fan of jazz or soul music, as the London songstress draws from her South Asian heritage to merge elements of traditional folk music with contemporary R&B sounds. Offering a burgeoning bridge between the East and West, Tara Lily's dynamic range offers a youthful reimagining of classic jazz. Catch her this summer at festivals like Glastonbury, Boardmasters, We Out Here and Cross the Tracks.
Caity Baser
View this post on Instagram
Though Caity Baser has quickly transitioned from rising to risen of late, (in part due to the viral nature of TikTok) the 20-year-old singer-songwriter is just getting started. Fresh off the back of the undeniable success of her recent single "Pretty Boys", the tongue-in-cheek musician has amassed a cult following as a result of her refreshingly honest lyrics and catch pop melodies. Currently, Baser is set to perform at Barn on the Farm and Latitude Festival this summer.
Cat Burns
View this post on Instagram
British singer-songwriter Cat Burns rose to fame due to her debut single "Go" which released in 2020 but underwent a viral resurgence as a result of TikTok. A subtle blend between soul, R&B and indie, Burns' inimitable vocal range and distinctive voice has led her to becoming one of this generation's most exciting new artists. Catch her playing TRNSMT and Superbloom Festival this summer.
Charlotte Plank
View this post on Instagram
If you're familiar with the words "Dancing is healing/Love is the answer" then you've likely been blessed by the eclectic sounds of Charlotte Plank. The 22-year-old singer and producer has become somewhat of a household name amongst the young DnB scene, and her infectious tracks continue to transcend genres and generations. One for fans of grunge, pop and '90s nostalgia, you can find Charlotte Plank performing at NASS and Bassfest this sunmer.
---
Share this article