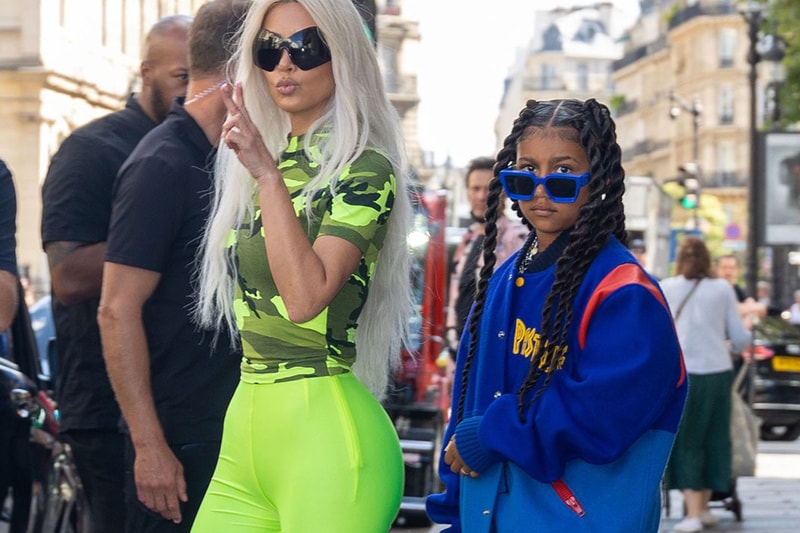 Entertainment
Kim Kardashian Speaks About How Kanye's Behaviour Impacts North West
On the latest episode of 'The Kardashians.'
Kim Kardashian Speaks About How Kanye's Behaviour Impacts North West
On the latest episode of 'The Kardashians.'
Hulu's The Kardashians is back with a bang and with each new episode, more information is unearthed about the controversies surrounding Kanye West and the difficulties that sat behind his relationship with Kim Kardashian.
Last week, Kim opened up about the long-term effects that dating West has had on her own dating life, asking "Who would ever want to date me?" after all of the fallout. During episode two, the reality star spoke about the effects of West's behaviour on her family and kids, explaining that North West "doesn't know" what's going on.
The response came about as mom Kris Jenner suggested that Kim's eldest daughter must be aware of the situation and its impact on the family. "When stuff is said, it's a chain to my whole household. I can't risk an Access Hollywood … or anything on the news coming up with their dad mentioned and they want to watch," she told Kris. "I have to figure out a way to protect [them] and so they still haven't seen anything, but then I go into crisis mode."
"I'm the one being accused of so many things and being blamed for so many things and it's really hurtful and it sucks. But, I can control how I react and I can control if I'm a mess, [and] then my kids will see that … I really do believe in my soul that one day, my kids will appreciate my silence, my understanding and my grace, and I will try my hardest to keep it together at all times," Kim added.
In related news, here's how the KarJenner crew made their Beyonce-approved "Cuff It" video.
---
Share this article