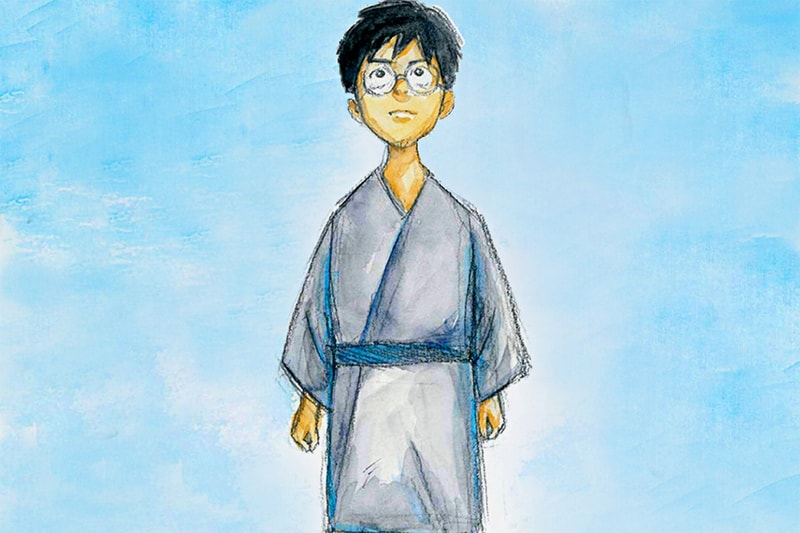 Film & TV
Studio Ghibli Says No to Trailers or Commercials for Hayao Miyazaki's Final Film
'How Do You LIve?' premieres on July 14.
Studio Ghibli Says No to Trailers or Commercials for Hayao Miyazaki's Final Film
'How Do You LIve?' premieres on July 14.
In a departure from their usual marketing strategies, Studio Ghibli has announced that they will not be releasing any trailers or advertising materials for Hayao Miyazaki's final film, How Do You Live?. The decision was made to create a different experience and preserve the magic of the movie for its premiere.
As reported by The Hollywood Reporter, lead producer Toshio Suzuki explained: "As part of company operations, over the years, Ghibli has wanted people to come to see the movies we've made. So we've thought about that and done a lot of different things for that, but this time we thought, 'Eh, we don't need to do that.'"
"There's an American movie coming out this summer around the same time," he continued. "They've made three trailers for it and released them one at a time. If you watch all three, you know everything that's going to happen in the movie. So how do moviegoers feel about that? There must be people, who, after watching all the trailers, don't want to actually go see the movie. So, I wanted to do the opposite of that."
How Do You Live? is the first traditionally-animated Studio Ghibli film in almost a decade and Miyazaki's first anime since "The Wind Rises" in 2013. Based on a novel by Yoshino Genzaburo, the film is described as a "Big fantastical film" that follows the journey of a 15-year-old boy named Copper as he undergoes spiritual growth and faces the challenges of poverty and the human experience.
The decision to abstain from traditional advertising has generated excitement and anticipation among fans, who eagerly await the chance to experience Miyazaki's final masterpiece. With limited visuals available, the audience is left intrigued and eagerly awaiting the film's premiere on July 14.
Today producer Toshio Suzuki declared that Studio Ghibli won't publish any image / trailer / advertisment before the release of new Hayao Miyazaki's movie "How do you live ?" on July 14th.
This old teaser poster will remain the only picture available.https://t.co/Is13FxZIZ7 https://t.co/thY5idUvTf pic.twitter.com/SePSPFqtYS

— Catsuka 💙 (@catsuka) June 2, 2023
In case you missed it, the Barbie film actually resulted in a worldwide pink paint shortage.
---
Share this article