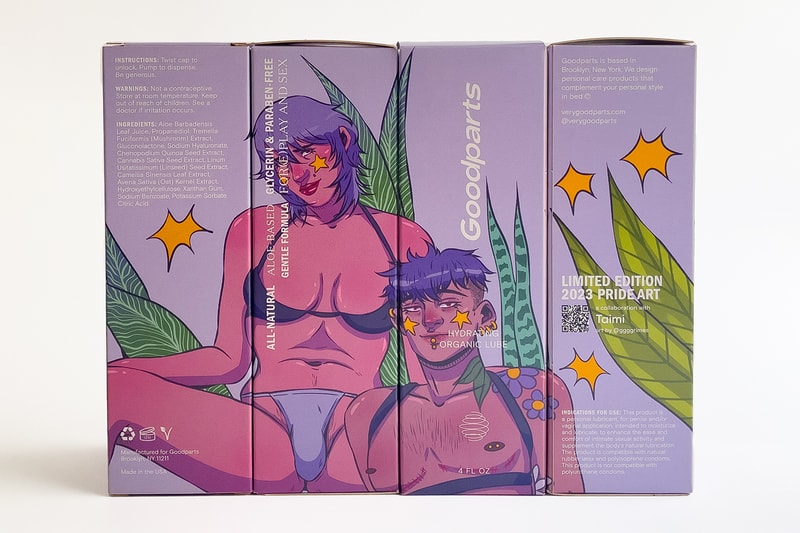 1 of 5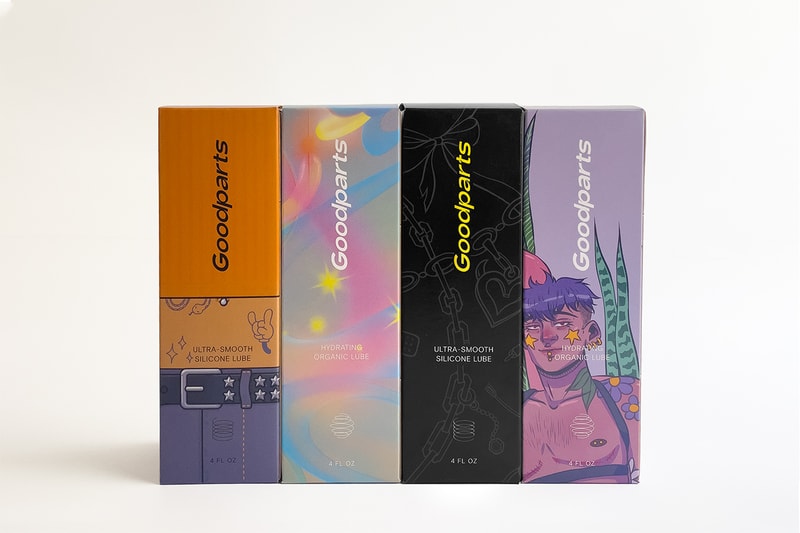 2 of 5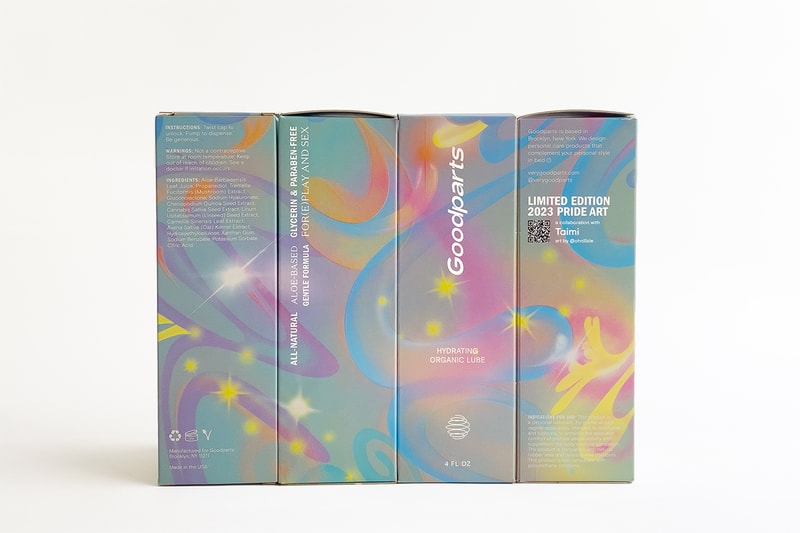 3 of 5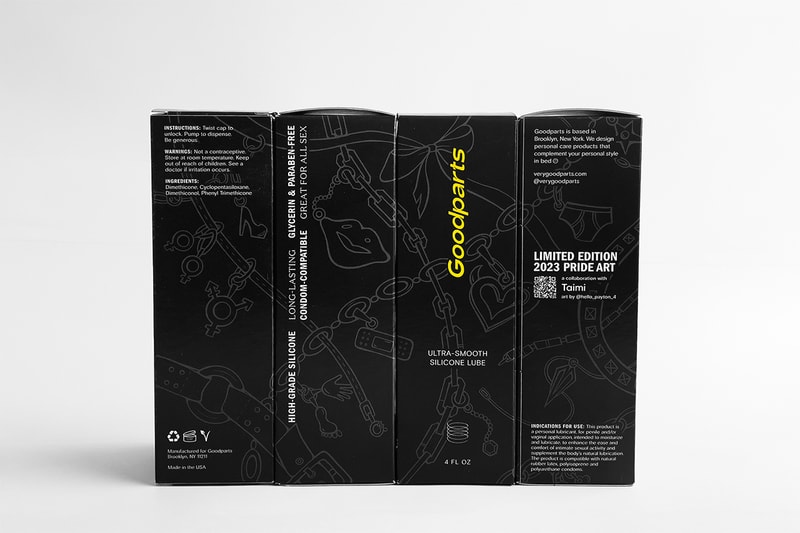 4 of 5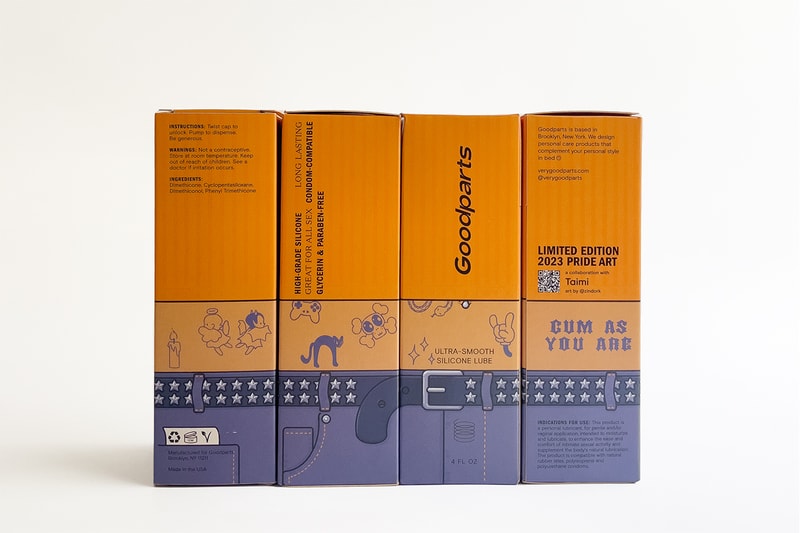 5 of 5
Sex & Dating
Goodparts x Taimi Tap the Art of Intimacy for Pride
Featuring four New York-based, queer artists to spread the message of Pride for all.
Goodparts x Taimi Tap the Art of Intimacy for Pride
Featuring four New York-based, queer artists to spread the message of Pride for all.
Queer-owned sexual wellness company Goodparts and inclusive dating app Taimi collaborate for Pride month.
Launching June 6, Goodparts and Taimi celebrate "The Art of Intimacy For Every Pride Body," with the launch of limited edition lubricants. Featuring artwork by NY-based LGBTQIA+ artists Eric Zindord, Ohni Lisle, Payton Barronian and Theodoor Grimes, both brands aim to empower all body types with an affirmation that they are perfect as is. "As a result, the product we have created together, externally and internally, represents fluidity and is something that works for everybody," both brands shared via the exclusive press release.
A portion of the proceeds will go to the Ali Forney Center: LGBT Youth Shelter and Services, a charity "whose mission is to protect homeless lesbian, gay, bisexual, transgender, and questioning youths from the harms of homelessness and empower them with the tools they need to be independent."
Dave Shanfield, founder of Goodparts, frequently supports marginalized groups, most notably with an NFT initiative to support sex workers. For Pride Month, Shanfield elaborates upon the collaboration: "We are thrilled to partner with Taimi and these talented artists to encourage a more fun and open dialogue about healthy sex, particularly among LGBTQ+ individuals," Shanfield said. "As a brand that is inspired by and rooted in the creative community of New York, this collaboration is close to our hearts and an incredibly fulfilling way to promote our mission while supporting local talent."
View the exclusive imagery via the gallery above.
Shop on Goodparts website for $28 USD.
---
Share this article