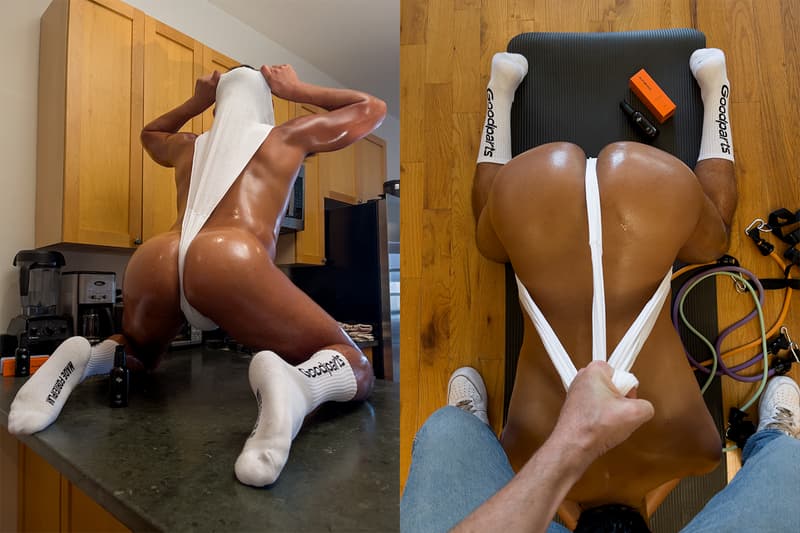 Sex & Dating
Goodparts Sells "Lubed Up" NFTS To Support Sex Workers
Taking allyship to a whole new level.
Goodparts Sells "Lubed Up" NFTS To Support Sex Workers
Taking allyship to a whole new level.
Personal care brand Goodparts founder Dave Shanfield is harnessing the power of NFTs to support sex workers. On February 2 and February 8, you can purchase the "lubed up" NFTs on NFTreats and proceeds will be donated directly to the marginalized community.
Although Shanfield created Goodparts for the needs of a sex-positive male, he also noticed that sex workers have been some of his greatest supporters, yet the most overlooked. This collection puts a sex-positive spin on philanthropy by featuring eight NFTs created by Benjamin Fredrickson for his Wedgies series, highlighting three sex workers based in New York: Jon Ali, Echo Xavier and Sammy Kim.
"Not only do these individuals provide people with a necessary outlet for sexual exploration and pleasure, but many use their platforms to drive important and nuanced conversations about the industry, sexual politics, and sexuality at large — all under the constant threat of censorship, deplatforming, or even arrest," Shanfield shares.
The NFTs are being sold on NFTreats, "a blockchain-based platform for ethical erotic art and adult content fighting for a sex-positive metaverse … free of biases against queer people, trans individuals, people of color, sex workers and sex educators," CEO Charis Uster tells us. After all, "there are enough dicks in the metverse." Its mission is to fight for freedom of expression for all.
A majority of funds will be donated directly to the Urban Justice Center's Sex Worker Project which also seeks to destigmatize and decriminalize sex work.
This partnership is a huge win for sex workers as it draws attention to more safe spaces for authentic expression like NFTreats, and directly supports sex workers. To join the discussion surrounding sex workers and NFTs, join the Twitter Spaces chat Thursday, February 3 at 6:50 p.m. EST.
Don't miss the first sale this Wednesday, Feburary 2 on NFTreats.
Share this article