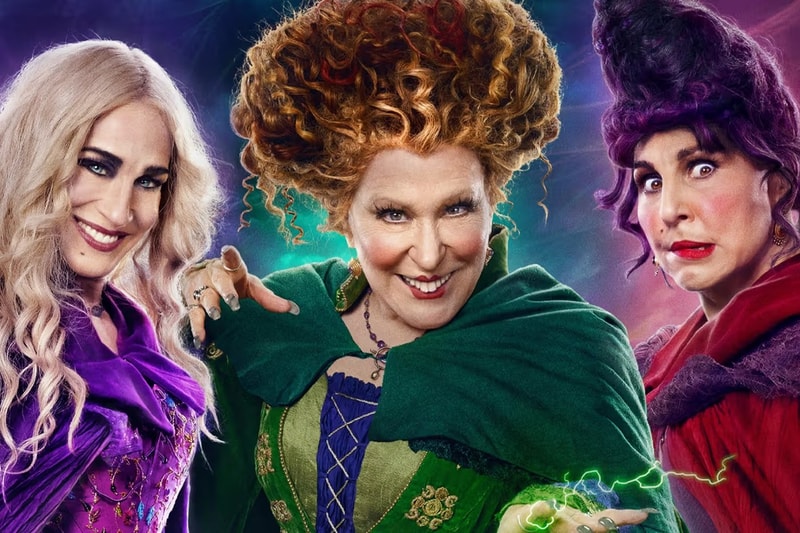 'Hocus Pocus 3' Is Officially in the Works
After Disney+'s sequel success.
Hocus Pocus 3 is officially happening, according to Walt Disney Studios president, Sean Bailey.
In a new interview with Bailey, The New York Times stated, "Mr. Bailey, who watched The Little Mermaid 18 times as it worked its way through Disney's pipeline, has more than 50 movies in various stages of development and production, including live-action versions of Moana, Hercules and Lilo and Stitch. Yes, Hocus Pocus 3 is happening. (His division makes two or three big-budget films annually for release in theaters and three modestly budgeted movies for Disney+.)"
In 2022, Hocus Pocus 2 was released via Disney+. In the film, which took place 29 years after the original 1993 film, Bette Midler, Sarah Jessica Parker, Kathy Najimy, and Doug Jones, who play the Sanderson sisters and Billy, reprised their roles.
Shortly after the movie premiered, some of the original actors, who were not in the sequel revealed they would be all for appearing in a third installment.
"Who's to say there has to be continuity in terms of the story? You can create any story, "Omri Katz, who played Max, told Entertainment Weekly in November 2022. "If they were to take the book and turn it into a screenplay, it doesn't have to be the witches coming back, they can just do whatever they want, and people will be stoked to see it regardless."
Stay tuned for more updates.
---
Share this article