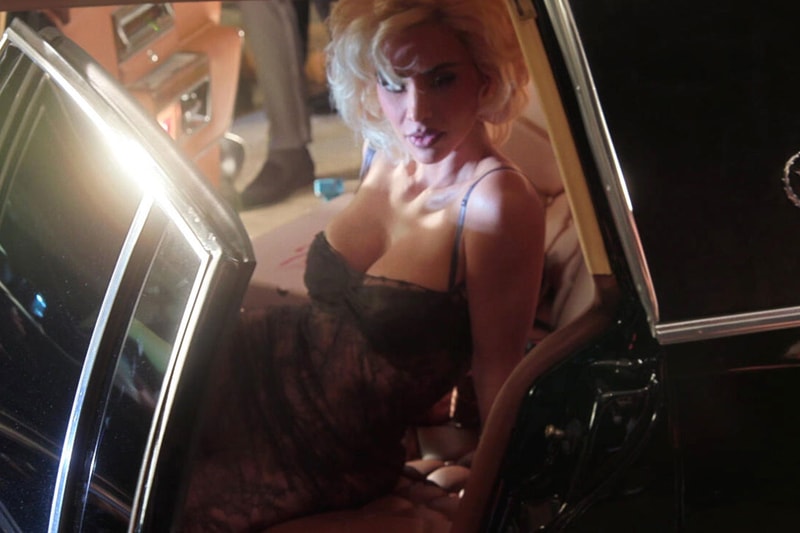 Entertainment
Kim Kardashian Confirms She's a "Lights Off Kind of Girl" in the Bedroom
And spills the beans on mystery man "Fred" in the latest ep of 'The Kardashians.'
Kim Kardashian Confirms She's a "Lights Off Kind of Girl" in the Bedroom
And spills the beans on mystery man "Fred" in the latest ep of 'The Kardashians.'
On the latest episode of The Kardashians, Kim once again opened up about her dating life and how difficult it's been following her split with Pete Davidson and divorce from Kanye West.
"For you, I can't imagine. If you're indoors, you probably feel like Pretty Woman," said Scott Disick, in response to Kim speaking about being unable to go anywhere without being seen.
"If you are seen with someone, then if it's starting to not work out, you almost have to try and make it work a little longer because you're so embarrassed that it's so quick," Kardashian explained.  "You obviously learn from every situation, and the one thing I learned from my last situation [with Davidson], was, like, the media made me feel like I was in a very like serious relationship so quickly. I just want to sneak around a little bit. There's nothing wrong with wanting to sneak," the reality star added.
Kim then spoke about how she doesn't want to date just one person yet and spoke a little more about the mystery man, "Fred", who she'd teased in the previous episode. The SKIMS co-founder explained that she'd been set up and ended up going to the same restaurant she'd have secret dinners with Davidson.
Speaking about age gaps in romances, Kardashian and Disick joked about the possibility of dating a younger man, to which Kim replied "I would just feel insecure." Disick then suggested having the lights off as a possible solution, to which Kim responded "I pretty much have the lights off now."
The series then took us to Kim's confessional scene, where a producer asked, "You're a lights-off kind of girl. Is that true?" Kardashian replied with "Kind of. Yeah. It's so weird. But then I can walk out of a photo shoot with, like, 100 people working on set. I can walk out in a thong, but it's like if you're there with me, I'm like, 'Wait don't look at me! Turn the lights off!'"
We can't say that we expected that one.
In related news, Kim recently spoke about how Kanye West's behaviour has affected their daughter North West.
---
Share this article