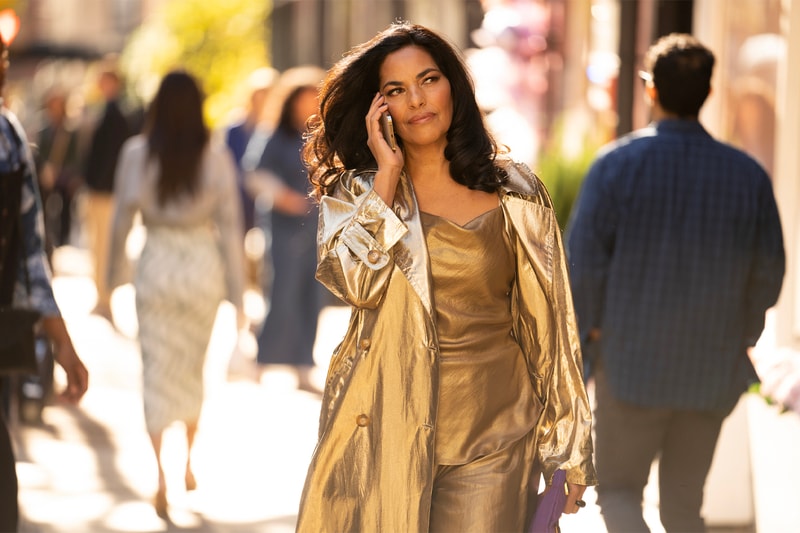 Sex & Dating
Meet Inez, The $15,000 USD Vibrator from 'And Just Like That...'
Of course, it's also Gwyneth Paltrow-approved.
Meet Inez, The $15,000 USD Vibrator from 'And Just Like That...'
Of course, it's also Gwyneth Paltrow-approved.
Thanks to "Penis Pump Guy" who couldn't pleasure our TV bestie Seema Patel (played by Sarita Choudhury) from And Just Like That…, sex toy aficionados now have another excuse to talk about that $15,000 USD vibrator.
The toy first went viral in 2016 after sexual wellness lover Gwyneth Paltrow swore by its ability to make her c-m. Seven years later, the outrageously priced g-spot massager is all the hype again.
The luxury sex toy is LELO's Inez G-spot massager. Available in "Lavish 24k Gold" and "Stainless Steel Silver," this sex toy is only made to order for baes willing to break the bank — and wait 30 days.
"The best things in life are worth the wait," reads its description. "The second best things are crafted to perfection. Our luxury items are designed for those who seek every day magic and understand that good things take time. Once you commit to your new favorite indulgence, please expect 30 days before this treat makes its way into your lap as it will be manufactured specifically for your order. Made with love, for the most important love-making."
Making the pleasure worthwhile, Inez "has a 10 year quality guarantee with a one year warranty."
In other LELO news, check out the brand's recently released travelmate: Sona 2.
---
Share this article