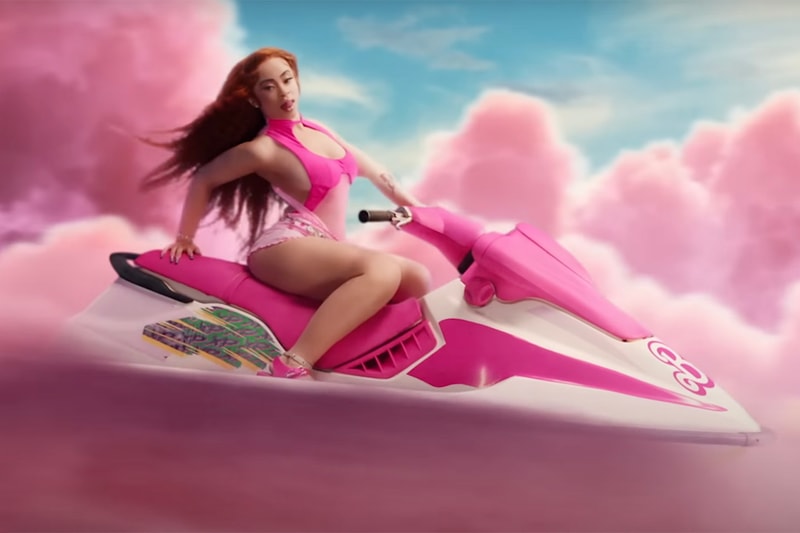 Sex & Dating
Justice for Ice Spice's P-ssy Pat, Please and Thank You
The Bronx rapper's brand receives backlash after "Deli."
Justice for Ice Spice's P-ssy Pat, Please and Thank You
The Bronx rapper's brand receives backlash after "Deli."
From hit single "Munch" to signing to Nicki Minaj's label. Ice Spice's debut continues to rise within stardom levels. But those die hard fans appear to be falling off…
"She's so f-cking boring," one "fan" commented on an Instagram post of her performing at Broccoli Festival. In New York, Ice Spice records the music video for her upcoming single "Deli," and according to fans, the artist's progression is not giving what they hoped it would give. The issue at hand: her iconic twerk.
No matter where the artist is performing, whether the on BET awards stage or on Twitter, Ice Spice's signature move is undoubtedly her iconic twerk and p-ssy pat. However, where some view it as a signature, similar to Lil Kim's iconic squat pose recreated but the like of Nicki Minaj and Sexyy Red, others view it as lazy.
The moment was used to critique her music as well as some feel unphased by her new releases. "All ice spice raps sound like she rapping to the same beat. Y'all too easily impressed. I like some of her songs but now its repetitive." Another fan commented on her "Deli" post: "I think its time for her to hire Teyana Taylor and build her stage presence," one fan commented.
In this day and age, however, artist's are rarely given the time to develop as artist's as social media and vitality has sped up the process of making it big. That paired with the notion that female rappers use sex appeal as a means to build audiences, many are opting out of Ice Spice's come up.
Ice spice, she's only popular cause she's pretty and can twerk 🤷🏼‍♀️ https://t.co/4iYeA2awKp

— jaki 🪽 (@janamakok) July 18, 2023
The Bronx rapper may not be performing to the standard that the public wishes, but we just have one question: What ever happened to the girls just having fun?
For more sex and dating news, Raven-Symoné and wife Miranda Maday's "Relationship NDA" is ruffling feathers…
---
Share this article